Let us help you explore the great state of TAS, and its capital, Hobart, with our Tasmania Travel Guide. Tasmania is the most unique state as it is not attached to or geographically part of mainland Australia, but is an island located off Victoria's southern coast. It's got beaches, national parks, several UNESCO world heritage sites (mostly of the Australian Convict Sites variety), native wildlife, charming historical towns, mountain ranges and so much more.
You could spend years exploring and never leave the state! But if you are short on time, our guide will hopefully narrow down your own highlights of the state to include on your visit – or if you are a local, provide you with endless ideas to explore your own state.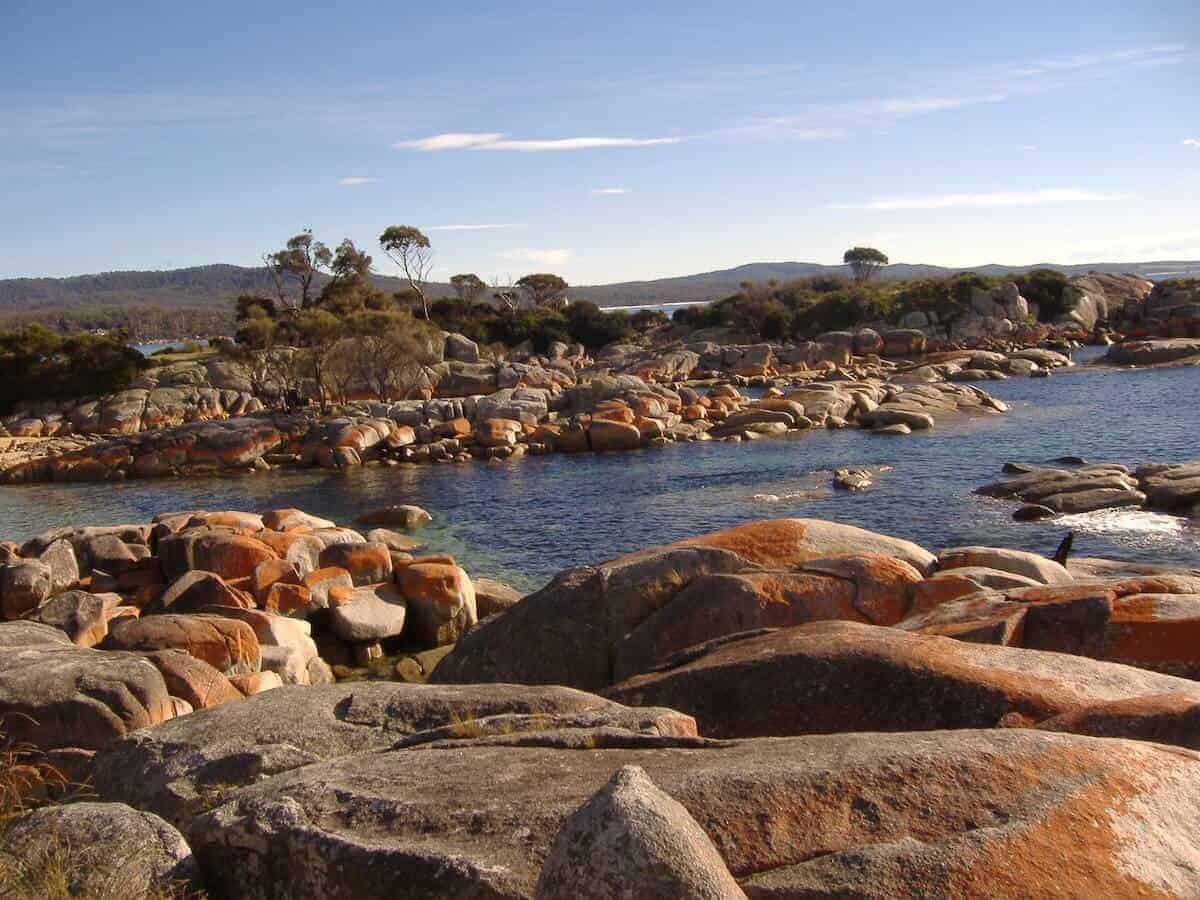 Disclaimer: Almost all posts on this site contain affiliate links, and this Tasmania Travel Guide is no different. This means that if you click on any of the links in this post (and make a purchase) I may receive a small commission at absolutely no cost to you. Each post is carefully crafted to (hopefully!) answer all your questions and recommendations are made where we believe they will improve your trip and help with your planning. As such we thank you in advance should you decide to click & buy. Read my full disclosure here.
Fun Facts About Tasmania (TAS)
TAS has a population of 525,000 people (in 2020)
Hobart – the capital of TAS – has a population of 250,000 people in 2020
The TAS Coastline is 4,882km long (combining the mainland (2,833km) & Islands(2,049km))
Some of TAS's most popular attractions include Cradle Mountain, Wineglass Bay in Freycinet National Park, Bruny Island, Port Arthur Historic Site, Mount Wellington, MONA (Museum of Old and New Art) & the Bay of Fires.
Famous Aussies from TAS include Mary, the current Crown Princess of Denmark and Ricky Ponting.
Getting To & Around TAS
Arriving via Air into TAS:

Hobart or Launceston Airports (flights are available to one or both airports from most state capitals – an even though Hobart is called an 'international' airport, it actually only sees domestic arrival and departures).
There are a few smaller, regional airports dotted around the state.

Arriving into TAS via Sea:

The Spirit of Tasmania runs between Melbourne and Davenport and sails 1-2 times a day With an early morning departure (6.30am) and an overnight departure available.

In Hobart: Walking, Buses, Ferries & Taxis/Uber.
Around the State: Bus, Coach and Driving
Major Festivals, Events & Holidays in Tasmania
Mona Foma (Launceston 15-17 Jan 2021; Hobart 22-24 Jan 2021)
Australia Day: 26 January 2021 (Public Holiday)
Festivale (Launceston – 5-7 Feb 2021)
Party in the Paddock (Lutruwita – 6-8 Feb 2021)
Cradle Mountain Film Fest (TBC – April 2021)
Easter: 2nd – 5th April (Good Friday, Saturday, Easter Sunday, Easter Monday)
Anzac Day: 25th April 2021 (Public Holiday)
Queen's Birthday: 8 June 2021 (Public Holiday)
Dark Mofo (Hobart – June 2021, dates TBC)
Huon Valley Mid Winter Fest (Huon – July 2021)
Labour Day: 4th October 2021 (Public Holiday)
Bicheno Food & Wine Festival (Bicheno – 20 Nov 2021)
International MuralFest (Sheffield – Nov 2021)
Christmas & Boxing Day: 25th & 26th December 2021 (Public Holiday)
Falls Festival (Marion Bay – 29-31 December but cancelled in 2020)
Sydney to Hobart Yacht Race (Boxing day – anywhere between 28-30 December)
Taste of Tasmania (Hobart – end Dec/start Jan but cancelled for 2020-1)
RELATED – For more detail take a look at our detailed guide to all the Festivals in Tasmania
TAS School Holiday Periods
We list these because as with any country, school holidays generally mean that prices increase, and crowds can be larger. They may be unavoidable depending on your own vacation or family situation, but it is good to keep them in mind when planning your trip and being aware of the effect it may have on your stay.
2021
Summer: 18 December 2020 – 5 Feb 2021
Autumn: 4 April – 27 April 2021
Winter: 4 July – 20 July 2021
Spring: 26 September – 11 October 2021
Regions in Tasmania (with Highlights & Things to do in Each)
Hobart & The South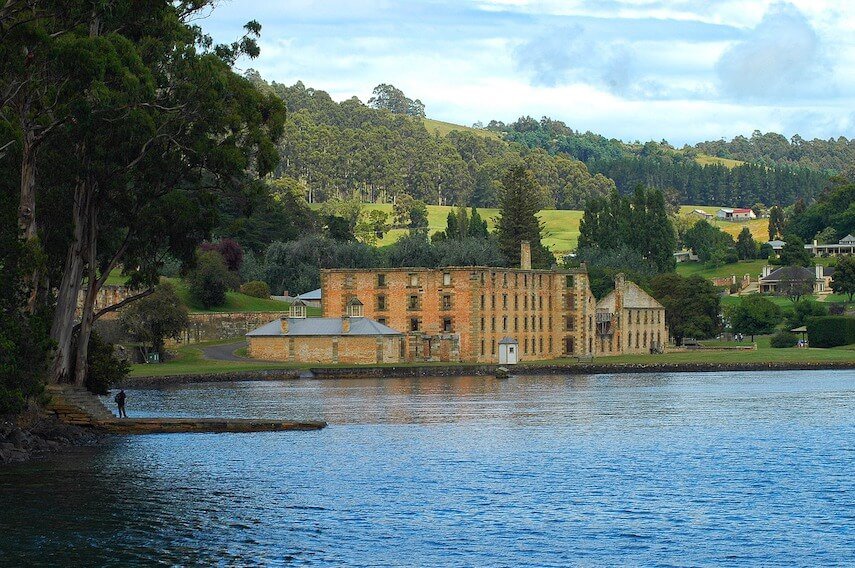 Between the Saturday Salamanca Markets (Tasmania's most visited tourist attraction) and MONA; the Fish and Chips at Constitution Dock and a drive out to Bruny Island – you'd be forgiven for thinking that Hobart was hogging all of the best things to do in Tasmania! It's no wonder a visit to Hobart should be included on an Australian Bucket List.
Hobart Highlights
Embrace this historical city with the Salamanca Market, eat fresh Fish and Chips on Consitution Dock and visit MONA (The Museum of Old & New Art)
Head out of the city to picturesque Bruny Island or brush up on your convict history at Port Arthur Historic Site.
Enjoy a tipple in the Coal Valley Wine Region or take in the view from the top of Mount Wellington.
West Coast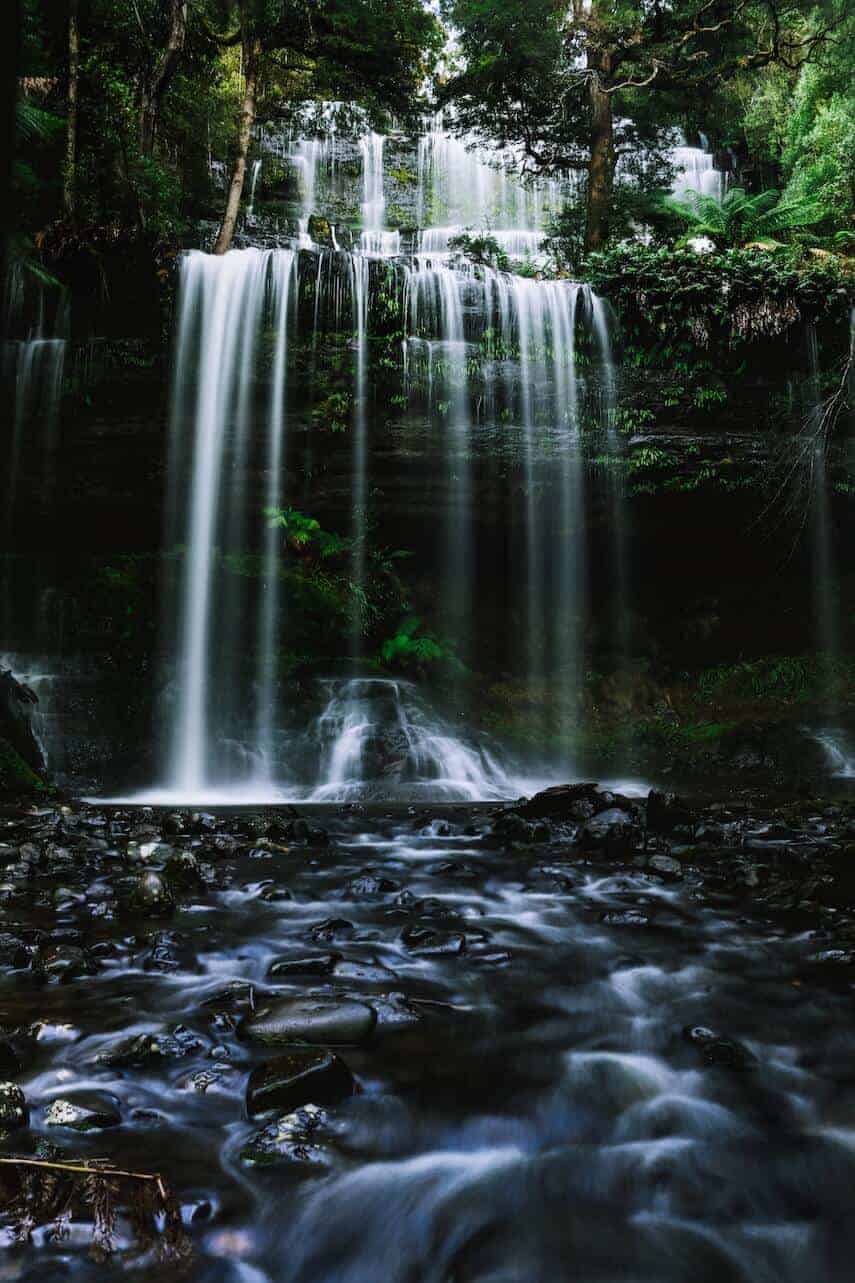 Head to the west coast of Tasmania for historic mining towns and a combination of both of Tasmania's UNESCO World Heritage Sites with the Wilderness World Heritage Area and several Convict Sites. The largest coastal town is Strahan, situated on Macquarie Harbour, and inland, the majority of the population can be found in Queenstown and the nearby towns of Zeehan, Tullah and Rosebery which are rich in mining history and are all within a short distance of magnificent lakes, rivers and rainforests.
West Coast Highlights
Hike in the Cradle Mountain-Lake St Clair National Park
Take a stroll to Russell Falls (above), one of Tassie's prettiest waterfalls.
Drive along the 60km of the Lyell Highway between Derwent Bridge and Lake Burbury, keeping an eye out for Donaghys Lookout, Franklin River Nature Trail and Nelson Falls Nature Trail.
North West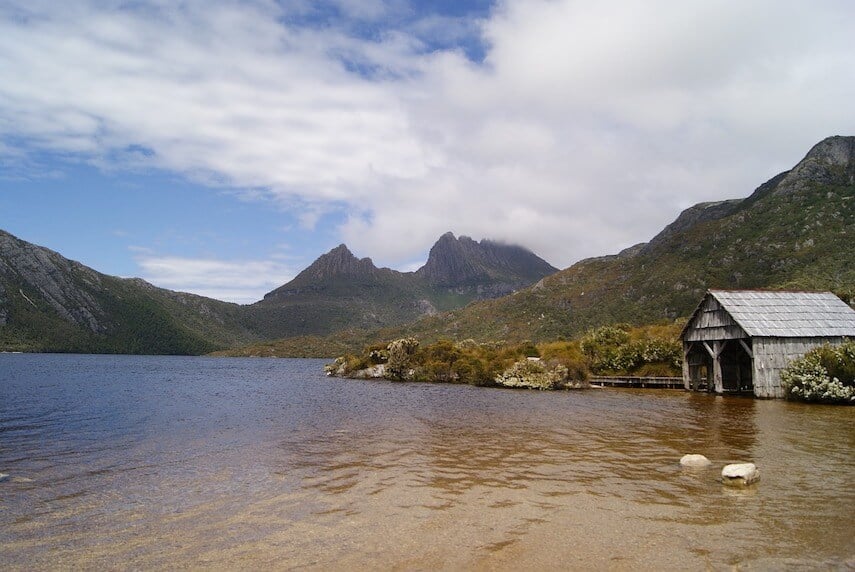 Arriving into Davenport on the Spirit of Tasmania from Melbourne brings you to the heart of the North West Area, and is the gateway to picturesque coastal drives, delicious food trails, stunning national parks and beautiful nature reserves.
North West Tasmania Highlights
Cradle to Coast Tasting Trail
Hiking in the Cradle Mountain-Lake St Clair National Park
Wander in the Tarkine Forest Reserve with strong links to the Tasmanian Aboriginal people and home to Australia's largest patch of temperate rainforest.
Launceston & North East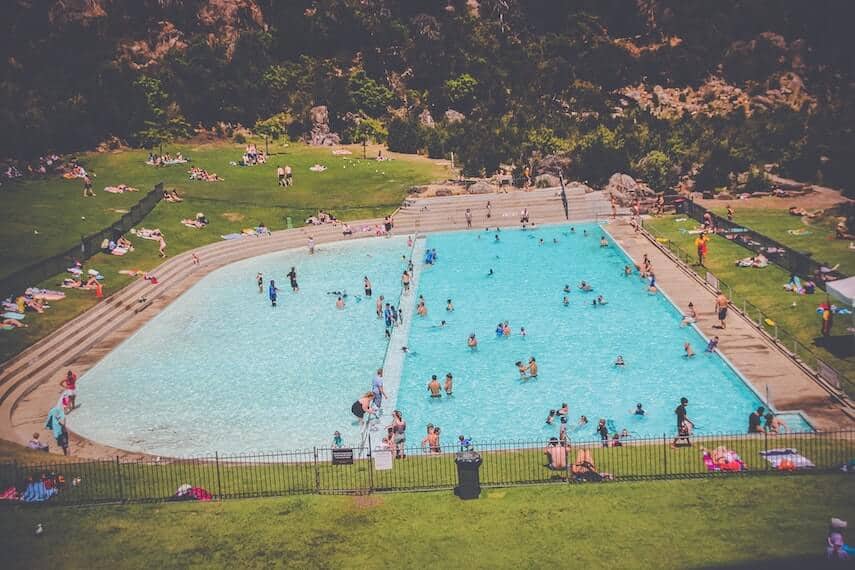 Where creative and traditionalism meet, Launceston and the North East is home to all kinds of creators. From the cool-climate wineries of the Tamar Valley to the gourmet food producers and the designers and craft makers that call the region home.
Launceston & North East Tasmania Highlights
Get outdoorsy: mountain biking in Hollybanks Reserve or Quad Biking through the bush.
Hang out in Launceston for delicious food and local wine.
Enjoy a touch of the wilderness at Cataract Gorge.
East Coast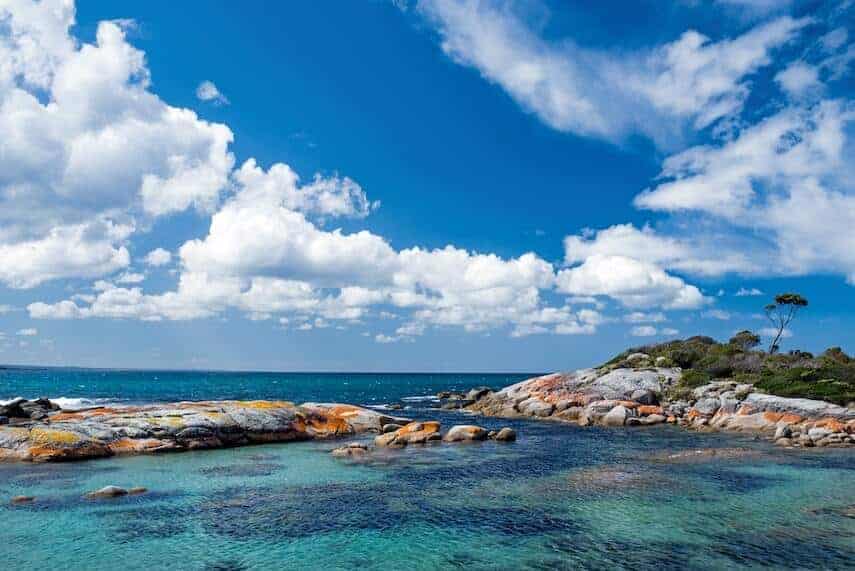 With 5 national parks dotted along the coast, you won't be short of incredible views and beautiful beaches on the East Coast of Tasmania; not to mention the historic townships, fresh seafood and friendly locals that you'll find along the way.
East Coast Tasmania Highlights
See the sunrise over Binalong Bay & wander around the Bay of Fires
See the incredible Wineglass Bay in Freycinet National Park
Scuba dive the coast: sheer rock walls, deep fissures, caves, sponges, sea whips & kelp forests!
All Our Posts About Tasmania