Welcome to the Big Australia Bucket List!
The Big Australia Bucket List strives to show you the many ways in which you can enjoy the incredible country of Australia.
From the Aussie highlights like Uluru, the Great Barrier Reef, Great Ocean Road and Sydney's Opera House + Harbour Bridge, to the rural towns, hidden beaches and stunning islands. This site will not only inspire you to visit Australia – but help you plan the perfect trip!
Whether you're an Aussie native or an international visitor, we want you to have the best experience and so have put together a whole heap of expert guides for travel throughout the country including things to do, where to stay, amazing experiences, hidden gems, foodie finds (and so much more!) for each of the states, capital cities, rural regions and stunning islands.
Not sure where to start? Take a peek at our top articles:

Who created the Big Australia Bucket List?
.
.
.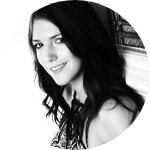 Hi There!
My name is Vicki, and after travelling the world & running the award-winning travel blog, MakeTimeToSeeTheWorld over the past 5 years I decided I wanted to explore – and share – more of my own great Aussie backyard with the world.
A Brit who was born to travel, I've lived in 8 cities on 4 continents and travelled to over 55 countries, but proudly call Melbourne my home and the Great Ocean Road my first Aussie love (and have done since 2012!)
On my travels I've worked for the Mouse at Walt Disney World, ran hotels in the French, Swiss and Austrian Alps, call Spain my second home (my folks live there!) and am a qualified legal practitioner in the State of Victoria and absolute love trivia and quizzes.
I created the Big Australia Bucket List to provide detailed and accurate information from a local's perspective to help everyone explore this magnificent country – and hopefully help you fall in love with Australia as much as I have over the past 8 years of living here!
Happy exploring!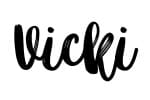 Ask Us A Question?
Have a question that you can't find the answer to here? Want some advice on your itinerary? Looking for some recommendations? Email me at thebigaustraliabucketlist (at) gmail.com and put 'HELP' and I'll get back to you as soon as possible.
Work with us
We are always looking for new events, sights and places to share with Australians and international visitors alike. If you have an event, attraction or product that you think would be of interest to our readers drop us a line and we will be happy to have a look.
If you would like to know more about working with us, please contact me at thebigaustraliabucketlist (at) gmail.com