If you are even remotely interested in travel, you can be sure that Australia is somewhere at the top of the list for places you would like to visit during your lifetime. But what are you going to do when you get there? Spread over 6 states and 2 territories are some of the worlds incredible natural wonders such as the Great Barrier Reef and Uluru, alongside cosmopolitan cities and cute towns, over 500 National Parks and in and around them are thousands of experiences and Australia tourist attractions that will make your visit memorable. To get you started we've created this epic guide containing over 100 Things To Do in Australia to help you put together your own Australia Bucket List!
I wonder how many have you ticked off already? And how many more you add to your list as you scroll through! Either way, we hope we can inspire you to Holiday Here This Year (and every year!) #holidayherethisyear
Disclaimer: Almost all posts on this site contain affiliate links, and this one about the 100+ Things to do in Australia (The Ultimate Australia Bucket List) is no different. This means that if you click on any of the links in this post (and make a purchase) I may receive a small commission at absolutely no cost to you. Each post is carefully crafted to (hopefully!) answer all your questions and recommendations are made where we believe they will improve your trip and help with your planning. As such we thank you in advance should you decide to click & buy. Read my full Disclosure here.
Top Things to do in Australia: Visit The Capital Cities
Sydney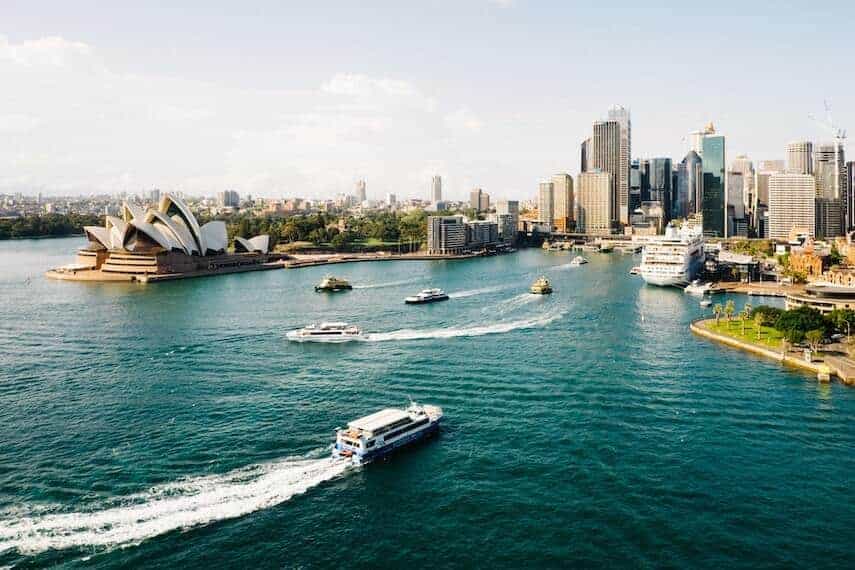 If someone says Australia, most people immediately think of Sydney. The iconic Sydney Opera House and Harbour Bridge are iconic Australia tourist attractions and have long been huge draws for people both living in and visiting Australia and if for only those two reasons alone it deserves a spot of the Big Australia Bucket List. But that isn't all Sydney has to offer: there's beaches, botanical gardens, museums, Taronga Zoo, Darling Harbour and so much more. Click to find out all about this incredible city and how to make the most of a weekend in Sydney.
Melbourne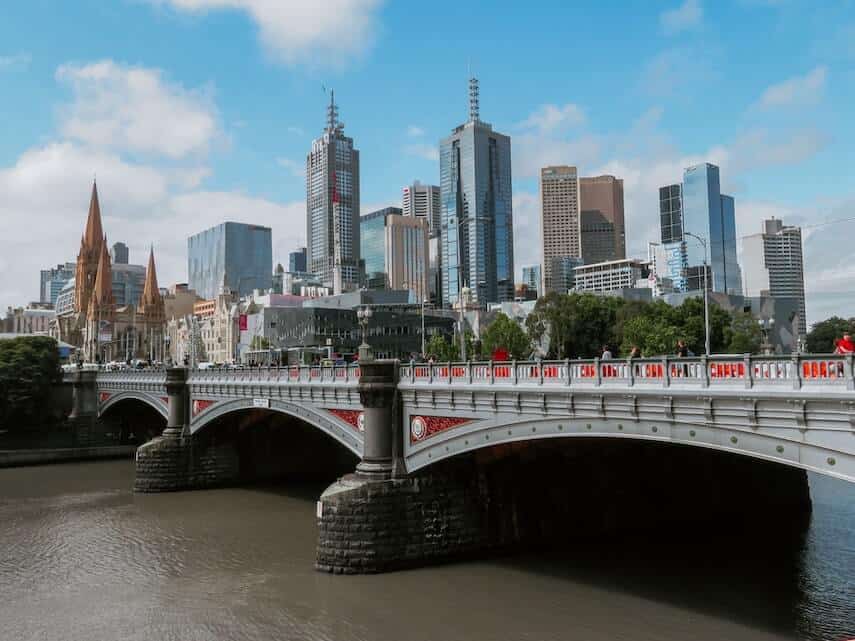 Voted the world's most livable city for 8 years running (2012-2018) it is undeniably Australia's cool kid. With its famous laneways, adorned with incredible street art, hiding stylish cafe's, cutting edge restaurants (with plenty of food tours!) and funky bars, it's a dream for any foodie.
Add in world class shopping at Queen Victoria Market & Edgy Boutiques in the CBD, and every major sporting event in the country (most of which are held at the MCG (Melbourne Cricket Ground)) and a variety of Melbourne attractions such as the Old Melbourne Gaol , the Eureka Skydeck, the Shrine of Remembrance (Australia's war memorial) and the Melbourne Aquarium, and it's clear that Melbourne certainly has something for everyone!
Perth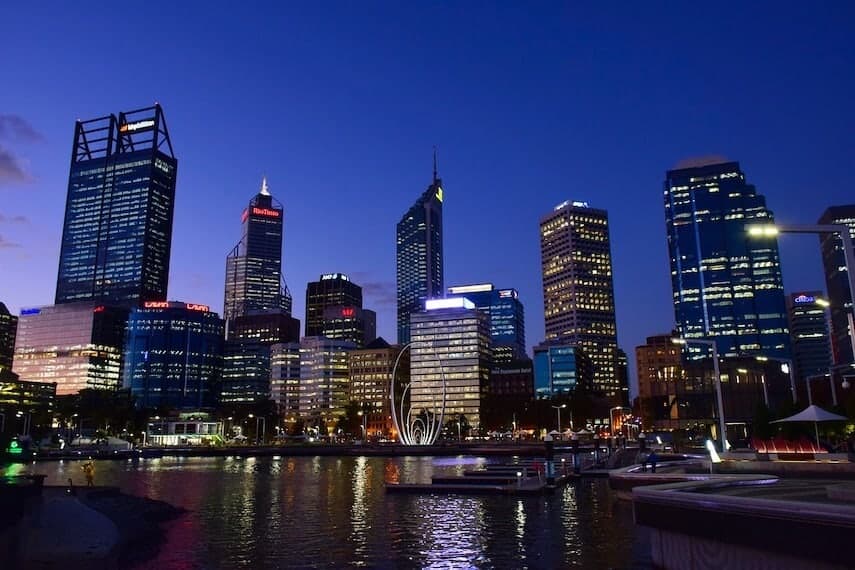 The capital of Western Australia – perpetually warm and sunny Perth. Or at least the states ad campaigns have convinced me of! When the Swan River meets the coast and beautiful sandy beaches line the suburbs, it has a collection of natural wonders within it's state lines that everyone should see at least once in their lives.
From the beautiful city center Kings Park and Royal Botanical Gardens; the seaside city of Freemantle; the wine producers of Margaret River, the geological marvels that are the Pinnacles, the abundant sealife at Monkey Mia and Ningaloo Reef; and not to mention famous-for-sunset-camel-trains Cable Beach up in the north. Perth is your gateway to some of the greatest sights and experiences Australia has to offer and spending some time here should definitely be on your Australia bucket list!
Adelaide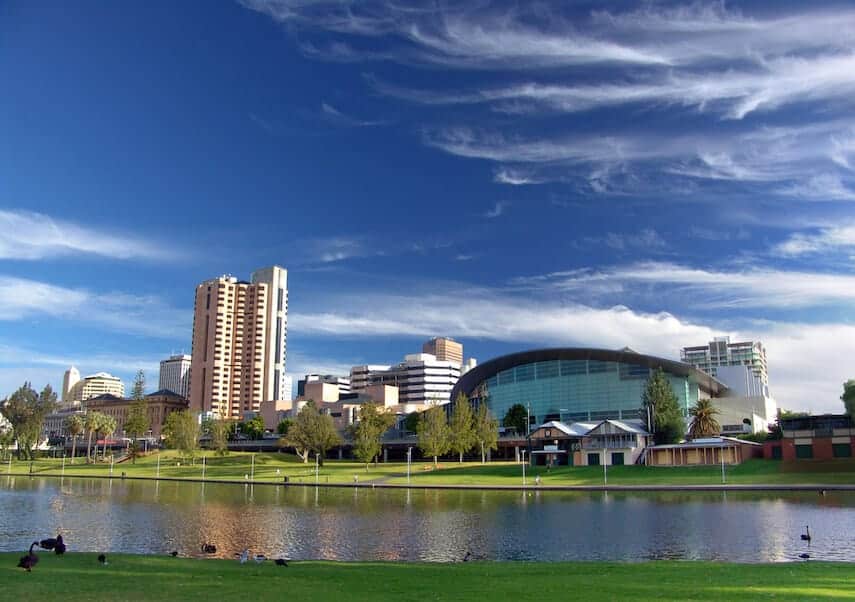 Adelaide is South Australia's cosmopolitan coastal capital. Home to two of Australia's best museums – the Art Gallery of South Australia, displaying expansive collections of Indigenous art, and the South Australian Museum, devoted to natural history. Known for it's abundance of Australian wildlife on Kangaroo Island, the majestic Murray River and the impressive Flinders Ranges, Adelaide is also the gateway to 4 different wine regions: McLaren Vale, Clare Valley, Coonawarra and the Barossa Valley – a firm foodie favorite, and the home of one of Australia's greatest exports – Maggie Beer.
Brisbane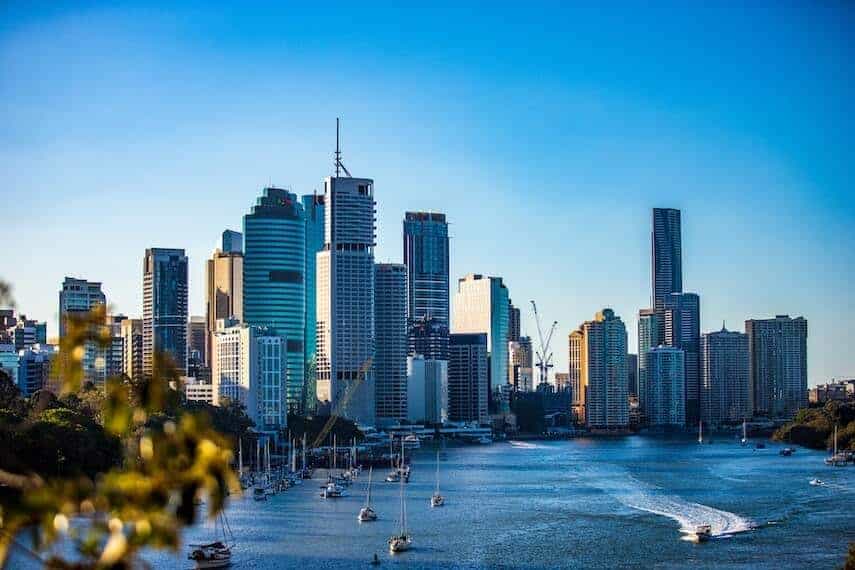 Brisbane is the capital of Australia's most populous state, Queensland and is the gateway to Australia's most loved 'holiday' destination. The city combines art and culture with museums, creative spaces and hip restaurants which are paired with man made beaches and manicured gardens to create a one-of-a-kind type city.
Outside the city there is a some great of day trips & weekend getaways to go on, with a whole heap of destinations to choose between – from the beaches of the Sunshine Coast, theme parks on the Gold Coast, surfing at Surfers Paradise, Australia's adventure capital of Cairns, Great Barrier Reef gateway cities of Port Douglas and Airlie Beach and not forgetting the Daintree Rainforest and a wildlife sanctuary in practically every city. There's just so much to do it could be hard to decide where to go first!
Hobart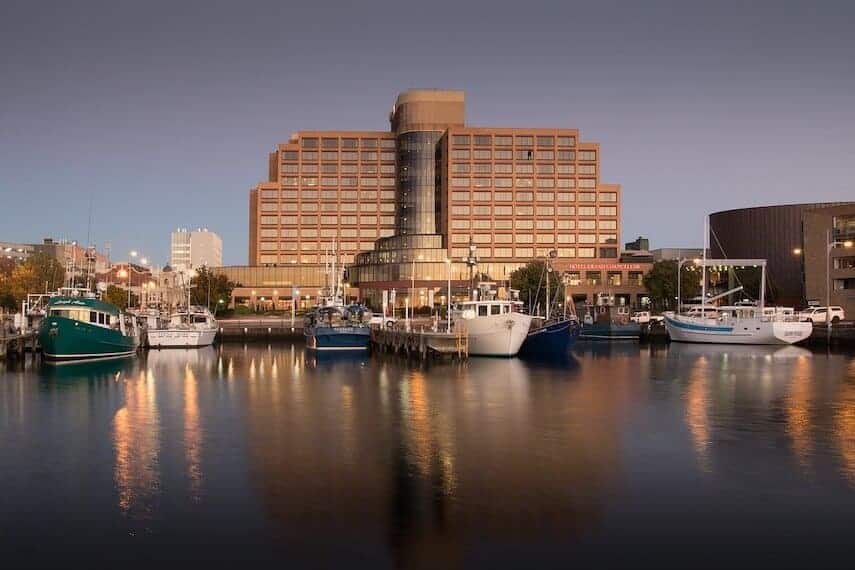 Tasmania's capital is tiny by comparison to the other state's capital, but boy does it pack a punch. Combining the history of Port Arthur, the isolated beauty of Bruny Island, the hip market scene at Salamanca Place and some of the best fish and chips you'll ever get your hands on on Constitution Dock, it's the perfect spot for a weekend break – or starting point for exploring the rest of Tasmania.
Darwin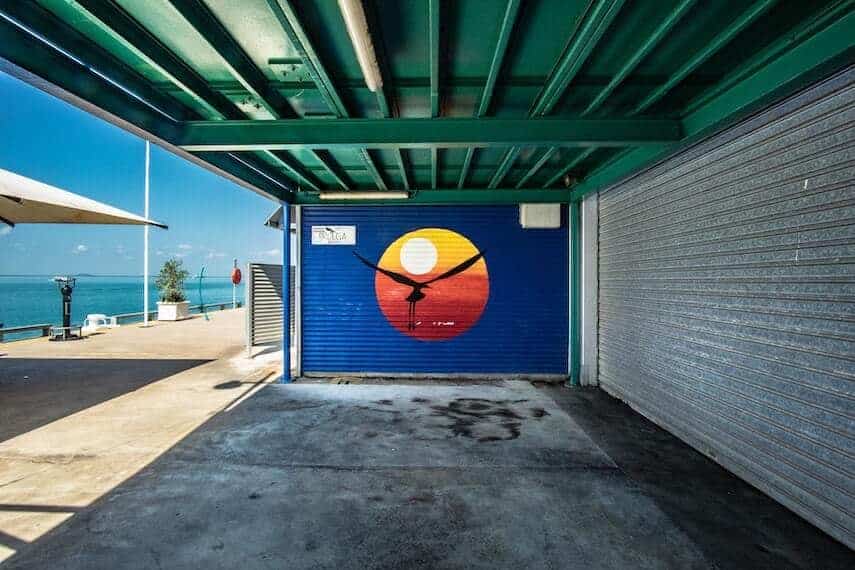 Welcome to the Northern Territory's unhurried capital, with its balmy nights, colourful characters and outdoor adventures. Situated on the Timor sea it is the largest city in the very sparsely populated Northern Territory. As well as markets, crocodiles and cruises, you'll find strong Aboriginal cultures here, as evidenced by the array of languages spoken in the streets, and the vibrant Aboriginal art that fills the city's galleries and museums.
As the city is almost closer to Asia than any other Australian cities (flights to Bali or Cairns take the same amount of time!) also means you'll also find strong Asian influences, especially in the energetic food scene and night markets.
Canberra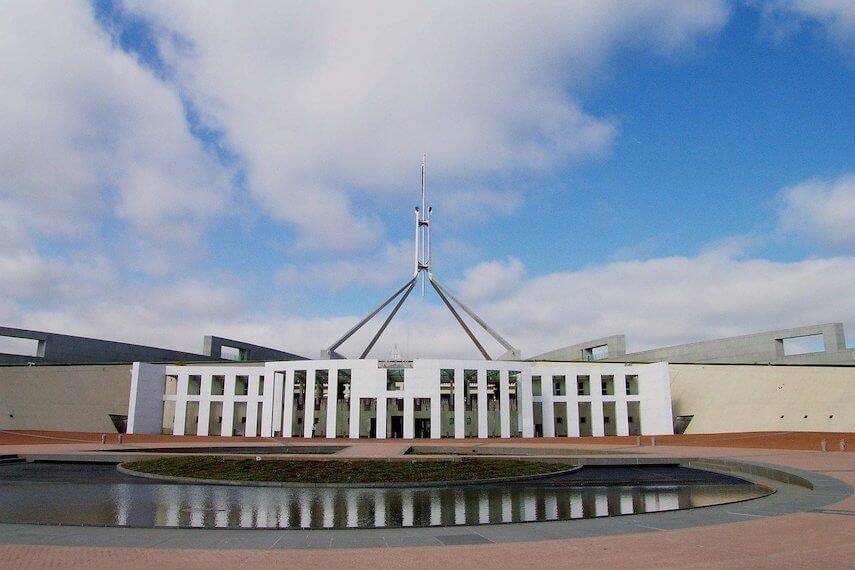 As Australia's capital city (and the home of Parliament House), Canberra is home to a mix of residents who've relocated from larger cities such as Melbourne and Sydney to work in politics, government and media. (Which all sounds incredibly dull) But Canberra has upped it's game in recent years and shouldn't be missed off your Australian to-do list.
From the haunting, daily, last post ceremony and National Gallery and National Arboretum to the cool climate wineries and funky new urban precinct of NewAction – home to some of Canberra's best restaurants, cafe's bakeries and bars. There is plenty for visitors to see and do – and if you're looking for the ultimate sugar hit, head out to the suburb of Manuka where the first FreakShake was created!
Best Things to do in Australia: Explore Australia's National Parks
With over 500 National Parks, Australia is a nature lovers paradise. Here are our favourite Australian National Parks that MUST be on your Australia Bucket List!
Blue Mountains National Park (NSW)

Home to the Three Sisters, the Blue Mountains are an iconic Australia tourist attraction and World Heritage Listed National Park located west of Sydney in New South Wales. This vast rugged region has a variety of trails, viewpoints, waterfalls and bike tracks for visitors to explore alongside examples of aboriginal culture and legends and is the perfect place to escape the hustle and bustle of Australia's major towns.
With a range of day and overnight trips available from Sydney – you can take in the Eucalyptus forest, learn about aboriginal legends, gaze upon the sweeping views across the valley, sleep under the stars, jump on a photography tour, or get your adventure travel on with activities like biking, abseiling and caving.
Kosciuszko National Park (NSW)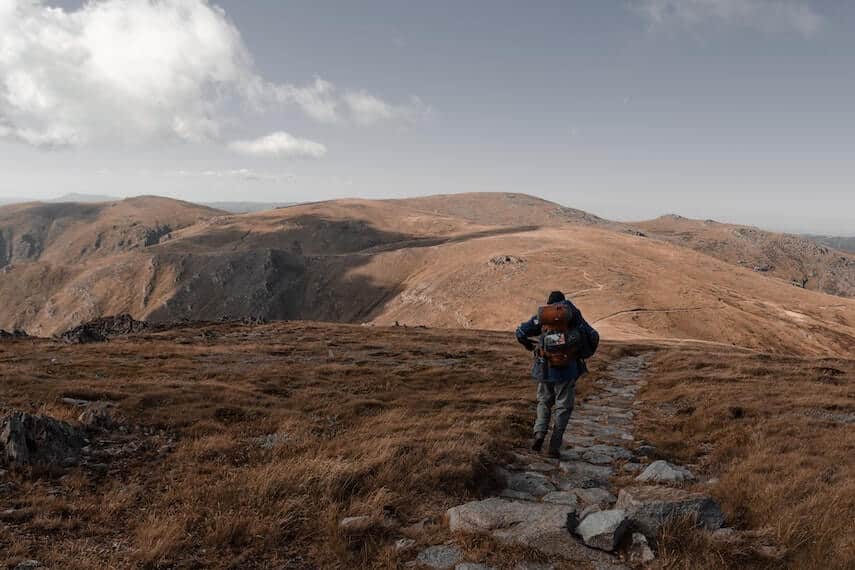 Kosciuszko National Park's rugged alpine landscape is defined by gum trees, wildflowers, waterfalls and limestone gorges. It's home to mainland Australia's highest peak, Mt. Kosciuszko, and the Snowy River in the Snowy Mountains region.
Offering some of the countries best ski areas in Perisher Ski Resort (which can be visited on a day trip from Sydney) and Thredbo Ski Resort, which also has a year-round chairlift for valley views. This New South Wales national park just has to be on your Australia Bucket List.
Royal National Park (NSW)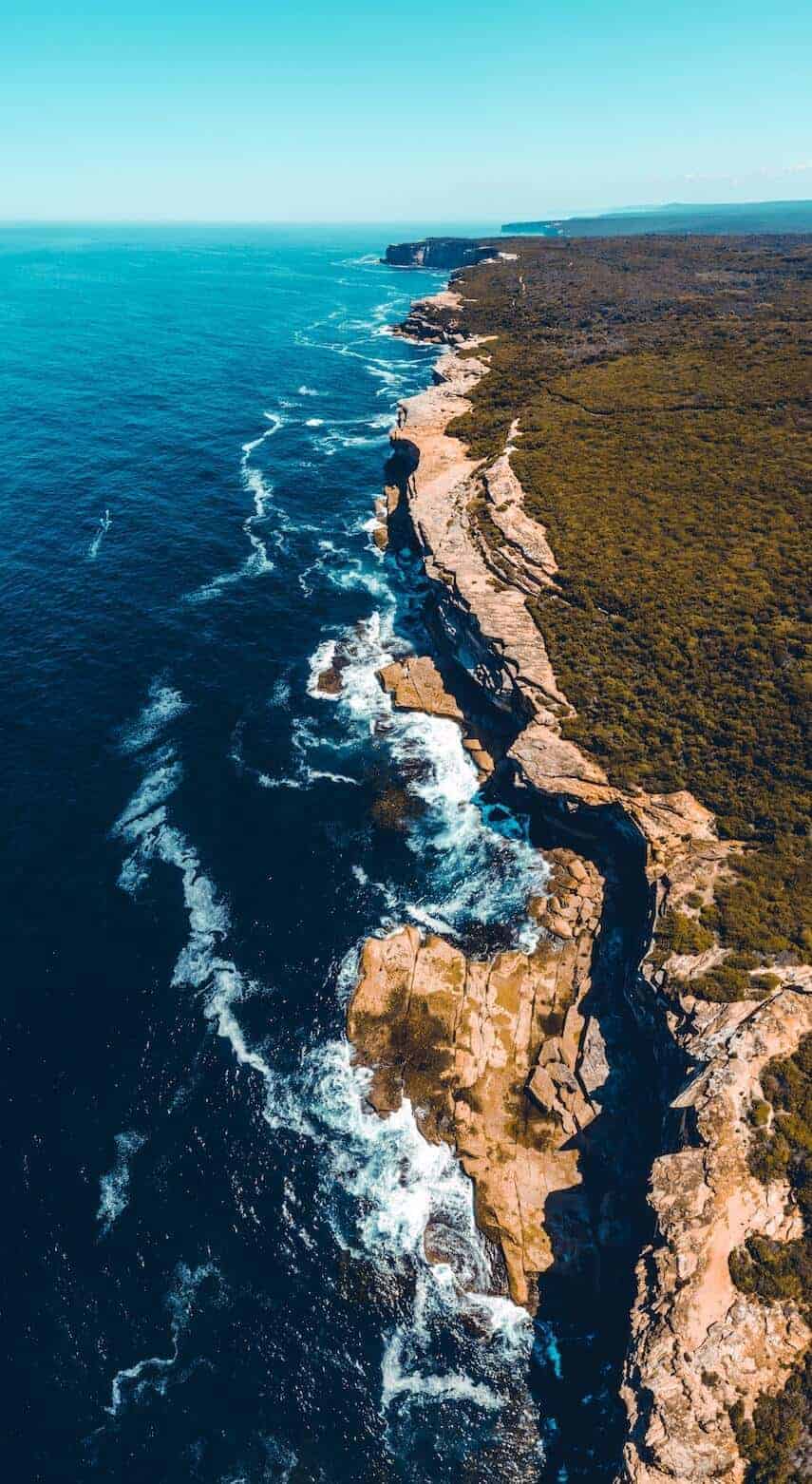 Just a short 1.5hr drive from Sydney and you'll find yourself in the beautiful Royal National Park. Characterised by coastal cliffs, secluded beaches and eucalyptus-rich bushland, there are endless opportunities for barbecues, fishing, bushwalking, birdwatching and whale watching (one of the activities high on my own Australia bucket list!).
Kakadu National Park (NT)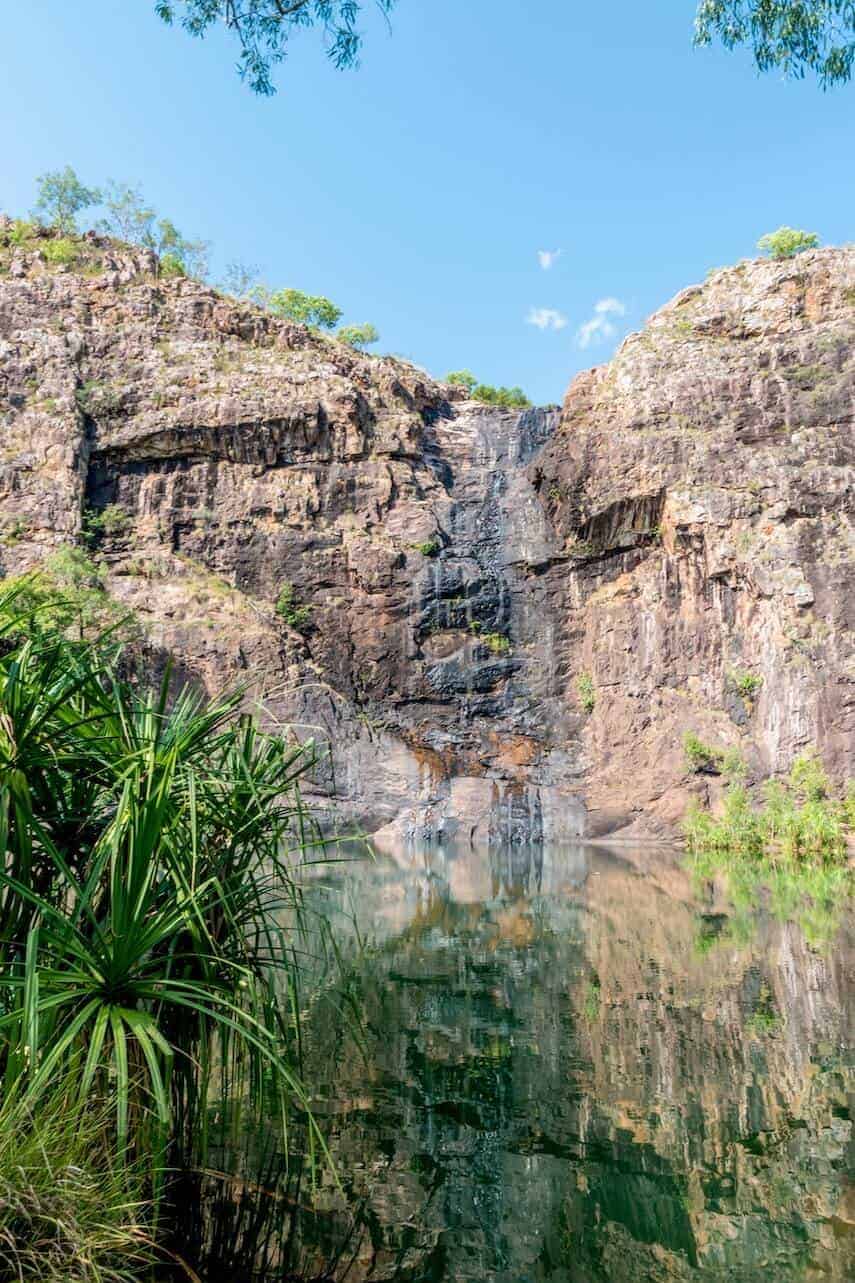 Located 240 kilometres east of Darwin in Australia's tropical north, Kakadu National Park is Australia's largest terrestrial national park. With terrain encompassing wetlands, rivers and sandstone escarpments, it's home to some 2,000 plant species, nature and wildlife from saltwater crocodiles and flatback turtles to birds.
Kakadu National Park is also rich in Aboriginal History and Aboriginal rock paintings, dating to prehistoric times, can be viewed at sites such as Nourlangie, Nanguluwur and Ubirr. You could spend a lifetime exploring this incredibly beautiful park of Australia and this is one National Park where a day trip is not going to cut it. (Although they are available if you are short on time!).
For the best experience, we recommend at least a minimum of a 3 day tour – but if you can, give yourself the better part of a week on a 5 day tour from Darwin. You won't regret it!
Litchfield National Park (NT)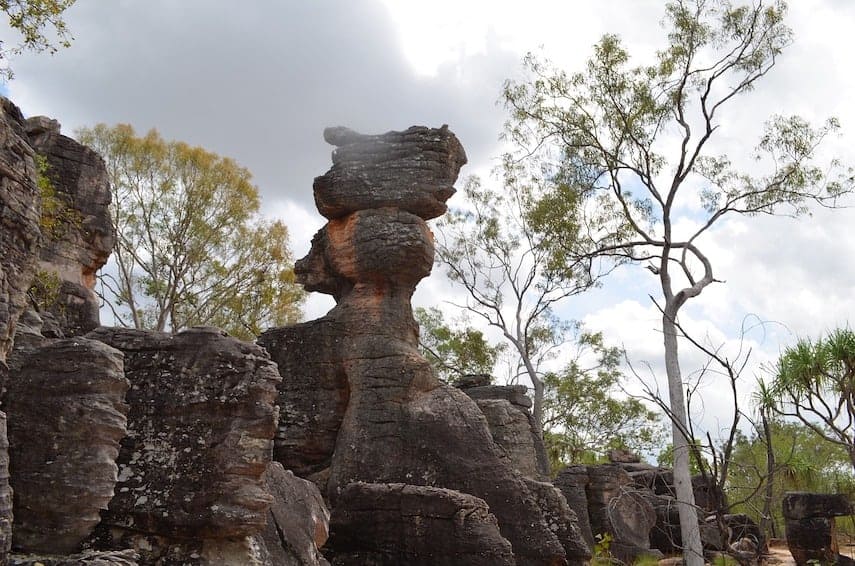 Litchfield National Park is a must-visit if you are exploring the Top End. Located approximately 100km south-west of Darwin and covering approximately 1500 km² it welcomes approximately 260,000 visitors each year.
Uluru-Kata Tjuta (NT)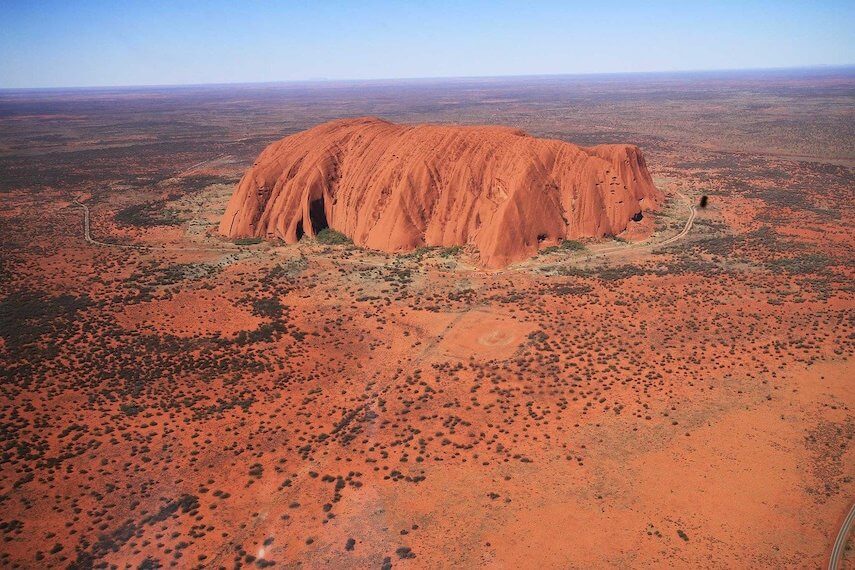 The Ultimate in Australian 'Outback' experiences, Uluru-Kata Tjuta National Park is home to Uluru (also known as Ayers Rock – one of the top Australia tourist attractions) and the Kata Tjuta – the 36 red-rock domes that make up "The Olgas" formation. Located 450km from the nearest town of Alice Springs, both are located in the heart of the Northern Territory's arid "Red Centre".
Uluru is sacred to indigenous Australians and is thought to have started forming around 550 million years ago. You can fly into Uluru from most major airports in Australia, although there are limited accommodation options available in the Park itself so make sure you check availability before booking flights to help you tick off this incredible natural wonder and Australian Bucket List site!
RELATED: No trip to Australia would be complete without seeing Uluru: Spend 4 days exploring Uluru – Kata Tjuta National Park & Kings Canyon for less than $450!
Daintree National Park (QLD)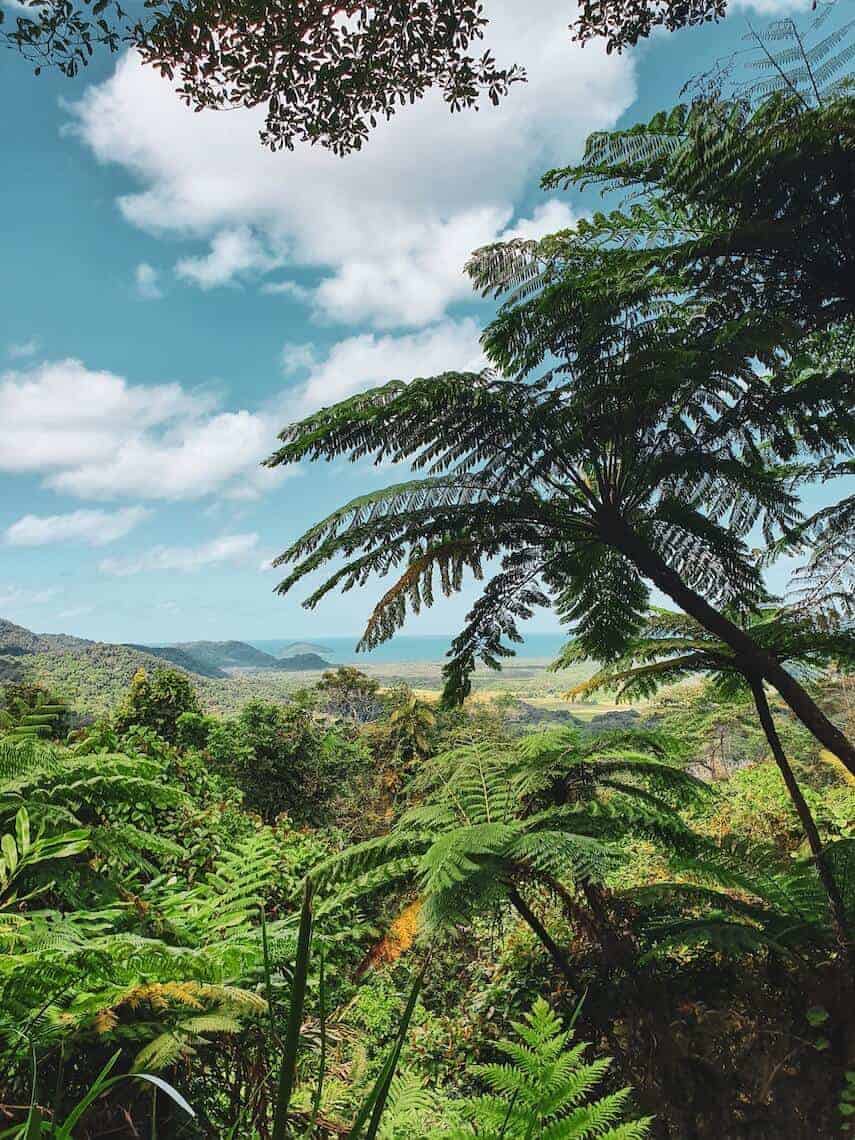 The Daintree Rainforest and National Park is located in Far North Queensland (FNQ),1,502 km northwest of Brisbane and 100 km northwest of Cairns and should definitely be included in your Australian Bucket List.
Home to a variety of natural wonders, including the world heritage listed Mossman Gorge and the incredible Cape Tribulation where you can zipline, bush-walk and bird-watch where the rainforest meets the Great Barrier Reef – one of the most unique locations on the planet.
This area can easily be explored on a luxury day trip from Cairns or Port Douglas with Backpacker-orientated tours being slightly cheaper (and possibly/probably more fun!)
Great Barrier Reef Marine Park (QLD)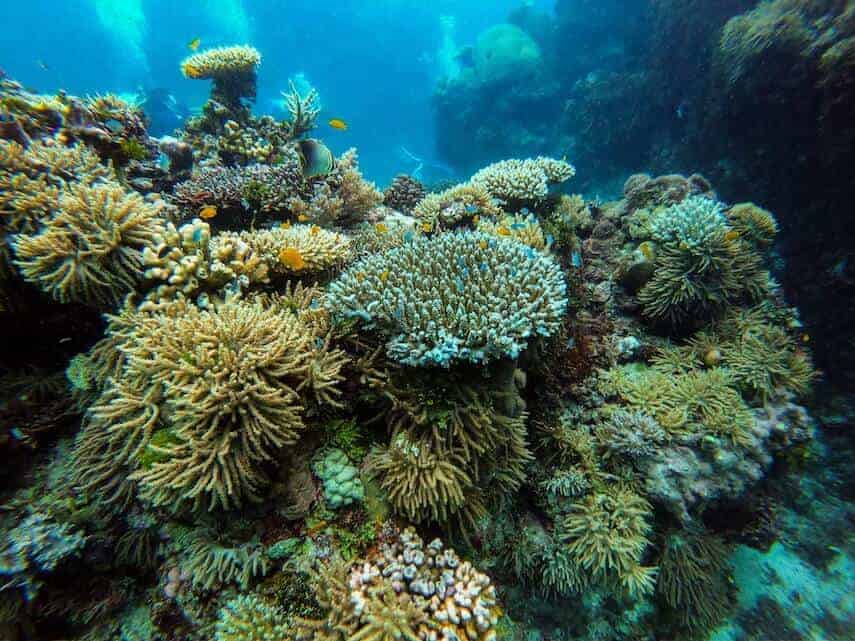 One of Australia's biggest tourist attractions in Australia is The Great Barrier Reef, off the coast of Queensland. It is the largest living thing on Earth, and even visible from outer space(!). The enormous 2,300km-long ecosystem comprises thousands of reefs and hundreds of islands made of over 600 types of hard and soft coral.
It's home to countless species of colourful fish, molluscs and starfish, plus turtles, dolphins and sharks – which makes snorkeling or diving here Australias top outdoor activity! It was designated a World Heritage site in 1981 and is one of the 7 Natural Wonders of The World. With a variety of different ways to explore the national park from taking a scenic flight above it, skydiving down to it, scuba diving or snorkelling below it or day sailing through it – there are options to suit everyone!
RELATED: If you like water based adventures, you'll love a P&O Comedy Cruise – They're the best short break from Australia and leave from most major cities in the country!
Whitsunday National Park (QLD)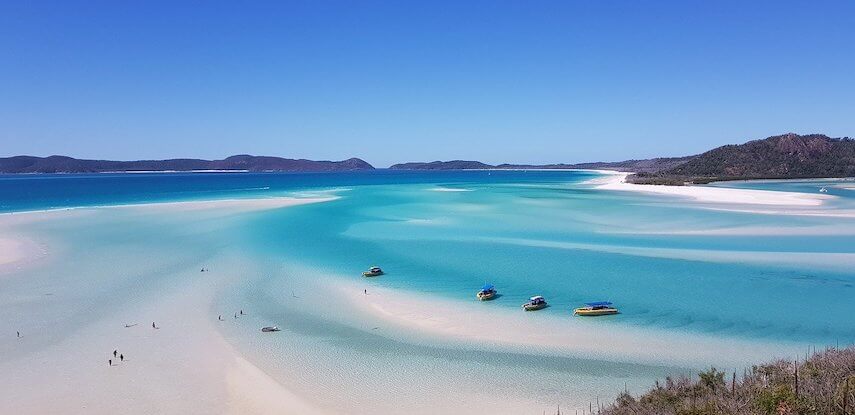 Treasured as one of the world's most beautiful destination getaways, the Whitsunday Islands are famous for their pure-white silica sand, secluded reefs and beaches, diverse wildlife and crystal-clear waters. The most famous of these beaches is Whitehaven Beach – a 9km stretch of white sand perfection fringed by vibrant turquoise water and lush tropical rainforests.
It is said to be one of the most beautiful beaches in the world and can visited on a day trip, or on a multi-day sailing tour with backpacker boats for those on a budget, and a boats with a little more luxury for those who appreciate a certain level of comfort (like me!) And for those that doesn't like sailing – fear not – because you can take a seaplane flight to (and over) Whitehaven Beach – which also fly's over the reef including the 'heart of the ocean' and will give you the most incredible set of aerial photos! (and it's not as expensive as you might think!)
Ikara-Flinders Ranges National Park (SA)


Located in the heart of South Australia's Outback, 400km north of Adelaide, Flinders Rangers NP offers rugged mountain ranges, dramatic gorges, hiking trails, peaceful creeks lined with river red gums and abundant wildlife. Famous for Wilpena Pound -a natural amphitheater encompassing the range's highest point, St. Mary Peak, and the home of two sites of ancient aboriginal art at Arkaroo Rock and Sacred Canyon, it is a diverse national park which is well worth exploring.
Due to it's location, day trips from Adelaide are out of the question, but there is plenty of camp sites available for those that want to self drive, or can be combined with more of South Australia on various group tours such as this 6 Day tour of the Eyre Peninsula (starts & ends in Adelaide) or head all the way up to Uluru on this Adelaide to Alice Springs 7 day adventure!
Cradle Mountain-Lake St Clair National Park (TAS)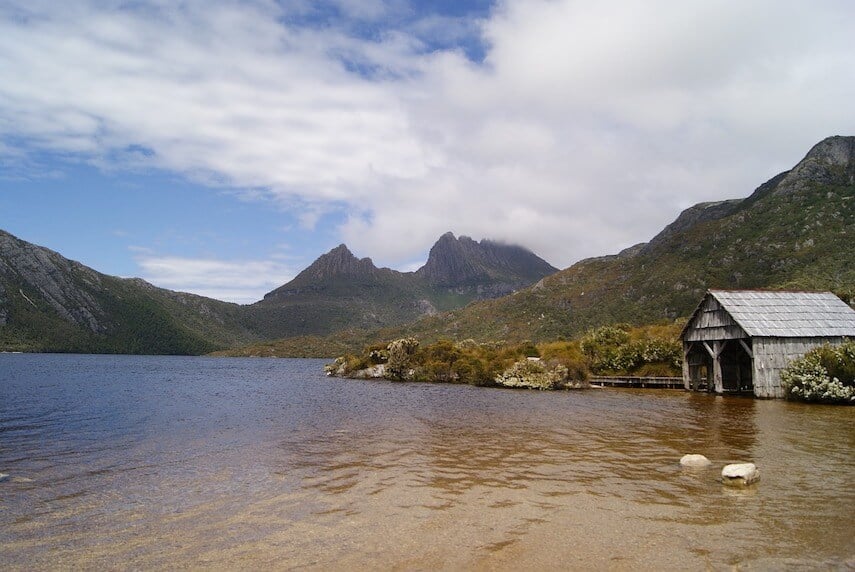 Located in the heart of the Tasmanian Wilderness, Cradle Mountain offers views over Crater and Dove lakes from its jagged spires and is made up of protected rainforests, alpine heathland and rugged peaks. Accessible from both Hobart and Launceston, it is one of Australia's most beautiful national parks – and also offers one of Australia's most unique and stunning accommodation options – the Pumphouse Point.
RELATED: Explore central and western Tasmania on this 3 day tour from Hobart to Launceston taking in Derwent Valley, Lake St Clair, Henty Dunes, Tarkine Rainforest, Dove Lake and Marion's Lookout!
Freycinet National Park (TAS)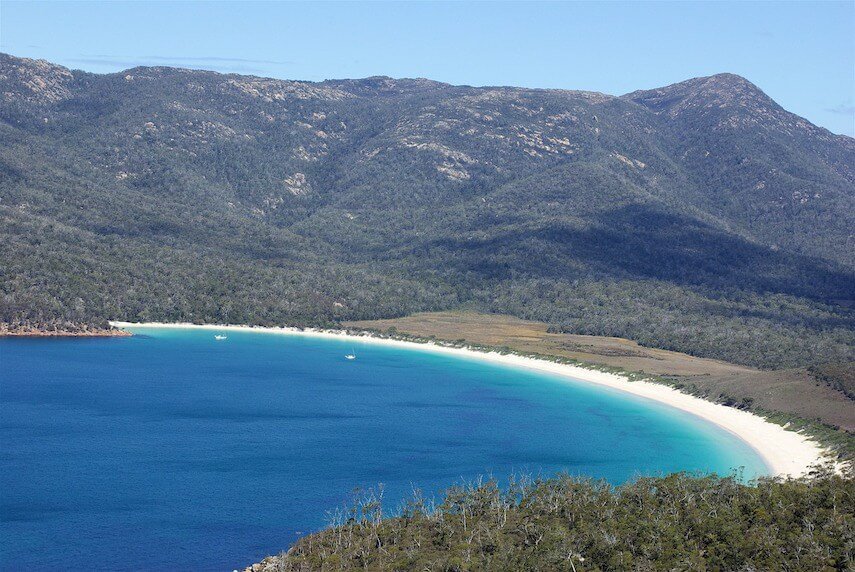 Freycinet National Park is home to dramatic pink granite peaks, secluded bays, white sandy beaches and abundant birdlife. Located 125km north of Hobart – and perfect for a day trip (self-drive or organized tour) – Freycinet is home to the famous 'Wineglass Bay' that is often voted as one of the worlds best beaches.
Grampians National Park (VIC)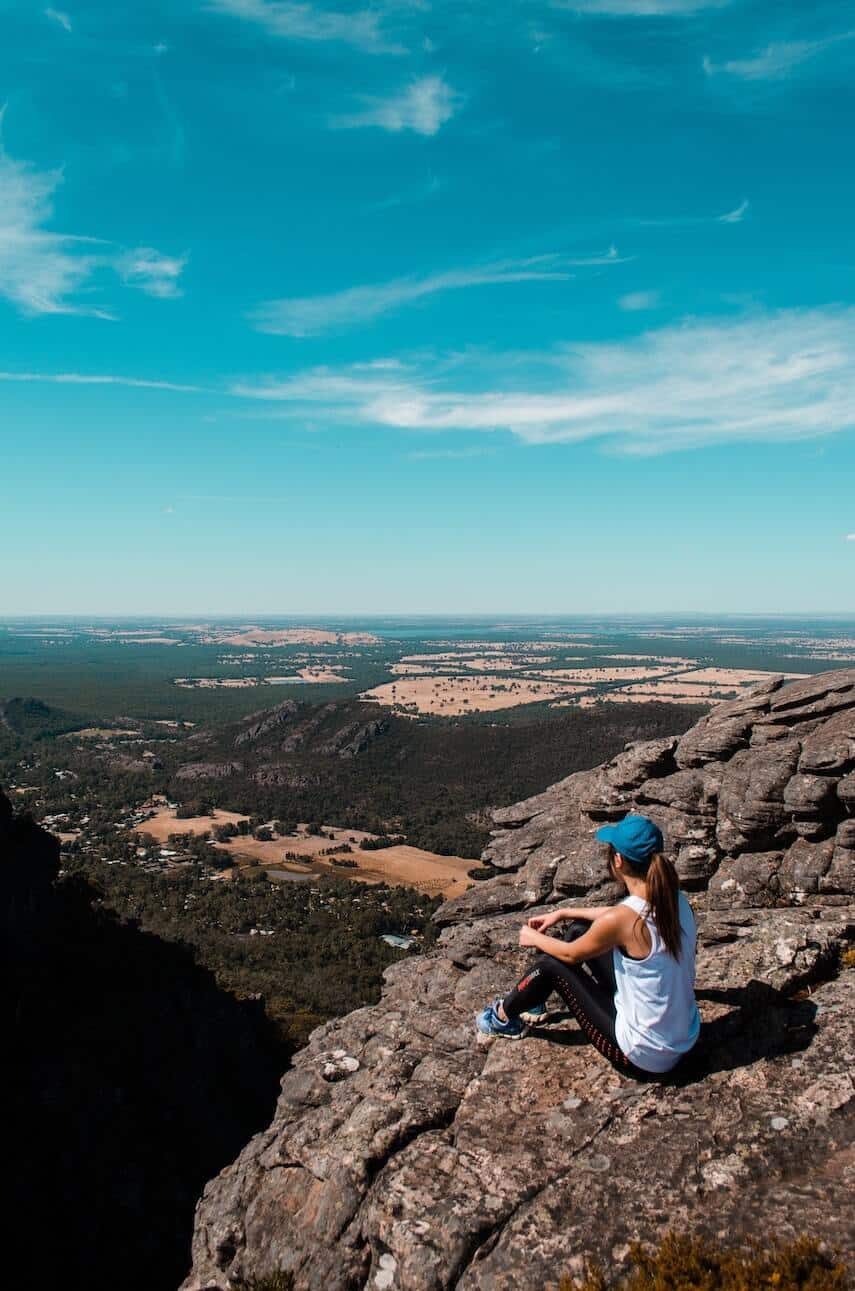 Rising abruptly from the surrounding Western Plains, the Grampians (Gariwerd) is a series of rugged sandstone mountain ranges and forests rich in wildflowers and wildlife including echidnas and wallabies, alongside a wealth of Aboriginal rock art sites.
Covering a whopping 646 square miles visitors have plenty of areas to chose from, from the iconic Halls Gap in the North, to picturesque Hamilton in the South, across to vibrant Horsham in the West and historic Ararat in the East. Or for those that are short on time, a day trip from Melbourne is just what you need to experience this beautiful part of the world.

RELATED: You can also combine the Grampians with the Great Ocean Road on the 3 day adventure from Melbourne to Adelaide.
Port Campbell National Park (VIC)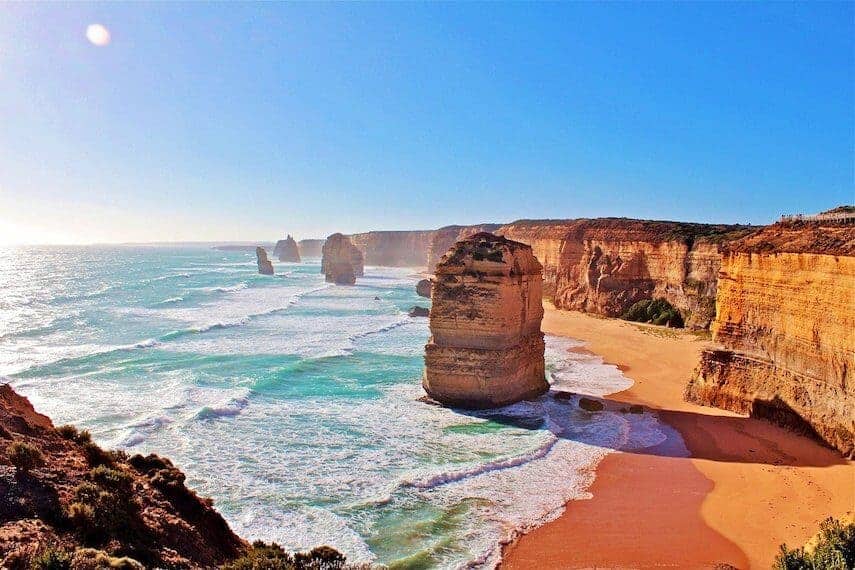 Port Campbell National Park is the 1750 hectare area along Victoria's coastal Great Ocean Road, world-famous for its extraordinary collection of wave-sculpted rock formations such as the Twelve Apostles, Loch Ard Gorge (the site of a 19th-century shipwreck) and London Arch (formerly London Bridge.)
The 12 Apostles are towards the end of the Great Ocean Road from Melbourne, and the visitors centre is free to enter and provides for some incredible photographic opportunities. And if you want a more impressive view – opt for one of the 15 minute helicopter tours which take you a little way above the Great Ocean Road as well as over the Apostles or walk down all 86 of the Gibson Steps to see two impressive rocky outcrops from sea level.
Christmas Island National Park (WA)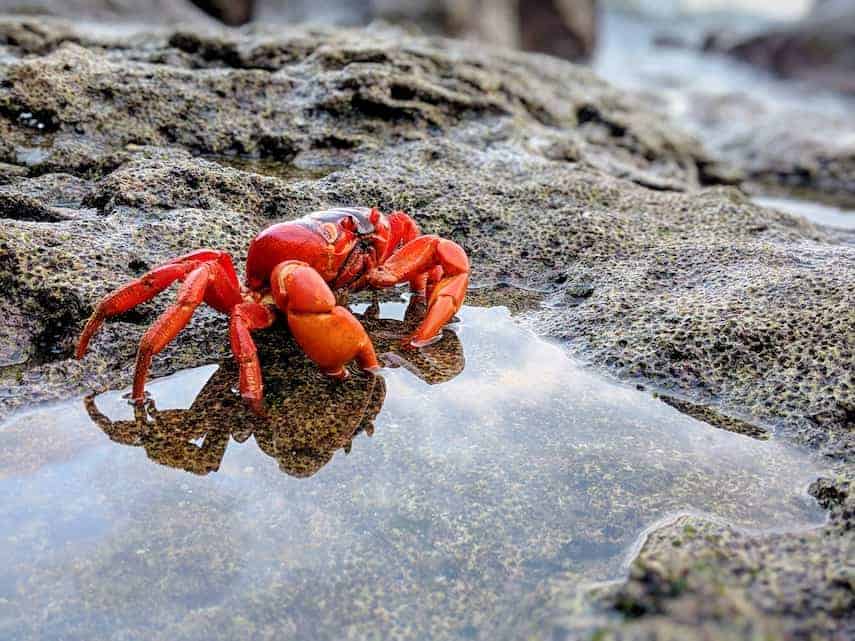 Located over 2500km from Western Australia, Christmas Island is made up of two thirds national park. Boasting multiple endemic bird & crab species and host to the annual red crab migration – where 50 million Christmas Island red crabs migrate from the jungle to the coast to breed and spawn – visiting this incredible remote island National park paradise will be one of the most "off the beaten path" experiences you can have in Australia and absolutely must be included in your Top 100 Things to do in Australia.
Kalbarri National Park (WA)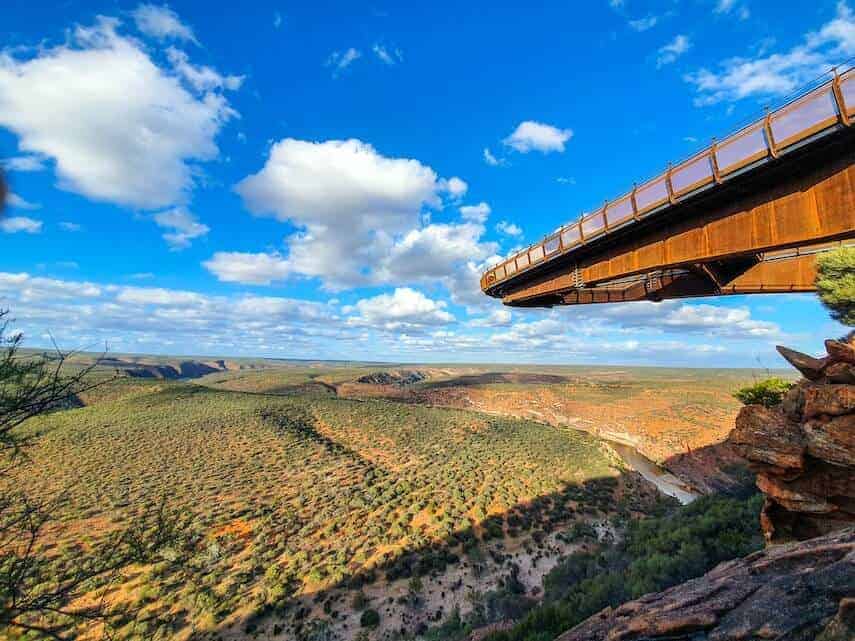 Kalbarri National Park is one of the most exciting and spectacular in Western Australia. Marvel at nature's ability to carve the landscape. Explore the depths and heights of the river gorges and sea cliffs and admire the floral beauty of the vast, rolling sandplains.
The Murchison River gorges in the Kalbarri National Park are particularly spectacular and have been carved over millions of years to form dramatic sandstone cliff faces which plummet into the River as it meanders towards the township of Kalbarri. The impressive Skywalk opened in 2019 and now gives visitors with incredible aerial views about the park below.
Purnululu National Park (WA)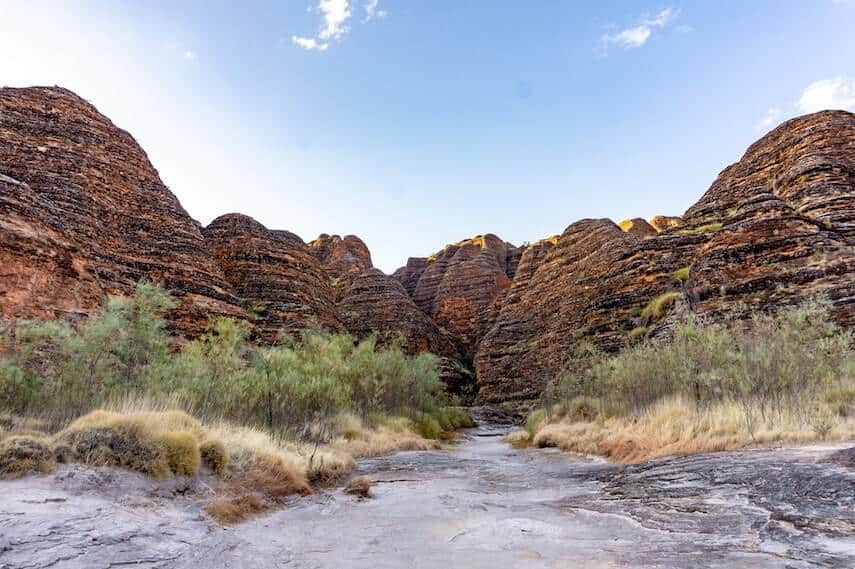 Also known as The Bungle Bungle Range, in Purnululu National Park, is one of the most striking geological landmarks in Western Australia and offers a remote wilderness experience. Located in the Kimberley Region, the 239,723-hectare national park is located approximately 300km south of Kununurra, with Halls Creek located to the south and is a UNESCO World Heritage Site.
Australia Bucket List Experiences: Top Australian Tourist Attractions + Iconic Aussie Things to do
Climb the Sydney Harbour Bridge (NSW)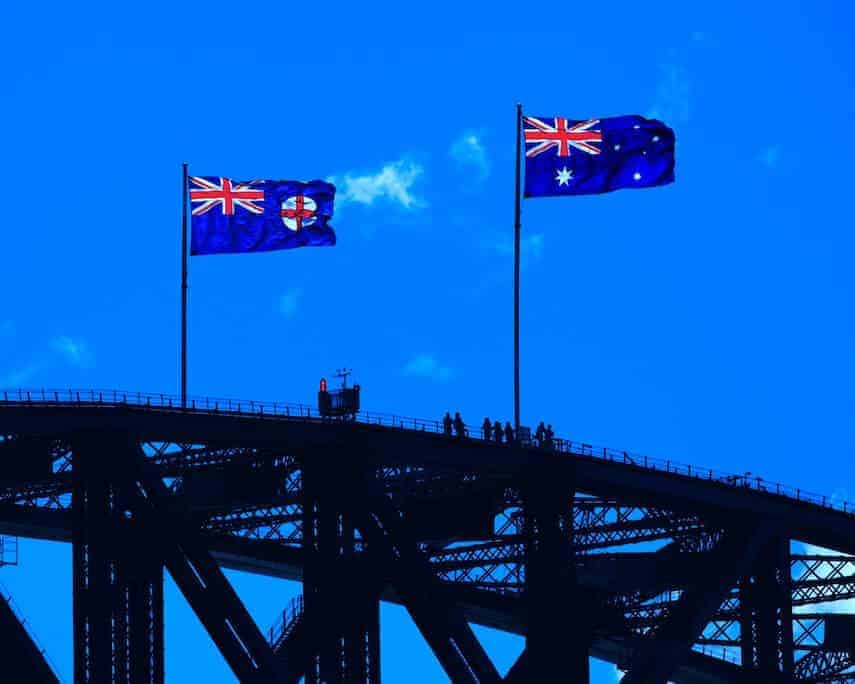 Climb this Australian landmark for unrivalled 360 degree views of Sydney Harbor, CBD and the Opera House – and on a clear day you can even see as far as the Blue Mountains!
There are a variety of time slots and routes – with the standard Sydney Harbour Bridge climb taking 3.5 hours to reach the 440 foot summit (and suitable for all fitness levels); there is also a 'sampler' Sydney Harbour Bridge climb to take you half way inside the inner arch (in case you're not the biggest fan of heights and still want to give it a go!) or there is an express climb which reaches the top in 2.25 hours which runs at a faster pace with fewer stops.
Add in the option to climb at sunrise, sunset and anywhere else in between and you can easily find the perfect climb for you and tick this iconic experience off your NSW bucket list! Book your Sydney Harbour Bridge Climb here!
Learn to Surf at Byron Bay (NSW)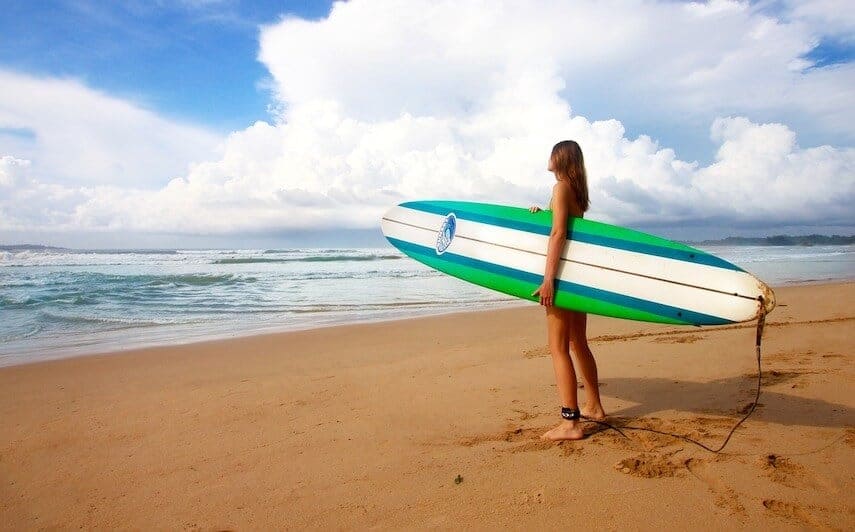 Surfing is an Aussie institution part of the lifeblood of many a coastal town. You'd be crazy not to give it a try whilst you're in the country, and the laid back beachy vibes of Byron are the perfect spot to hop on a board for the first time. You can take a half day lesson to dip your toes in (so to speak) and see if you enjoy it – or fully commit to learning with a 5 day surf and stay package. And for those of you that can already surf – why not make it a part of your East coast journey and travel up the coast from Brisbane to Sydney (via Bryon) on a 10 day surf trip?
OTHER COOL & FUN THINGS TO DO IN BYRON: If you're not a fan of the surf or other water sports, there are so many other great things to do in Byron such as Visiting the Hippi Mecca of Nimbin; Heading out on the open water for some Sea Kayaking; walking up to the most Easterly point of Australia at the Cape Byron Lighthouse.
You can throw yourself out of a plane with a Tandem skydive; Sail out into the ocean for some on-deck Whale Watching (in season); Throw on a pair of fins and get PADI qualified on an Open Water Scuba Course; go snorkelling with Turtles, head south to Broken Head Nature Reserve; embrace your inner yogi (it's a big thing in Byron!), visit the weekend markets (which are free) or simply chill out on one of the many beautiful beaches in the area. Read the Ultimate Guide to Byron for more!
Visit Yamba (NSW)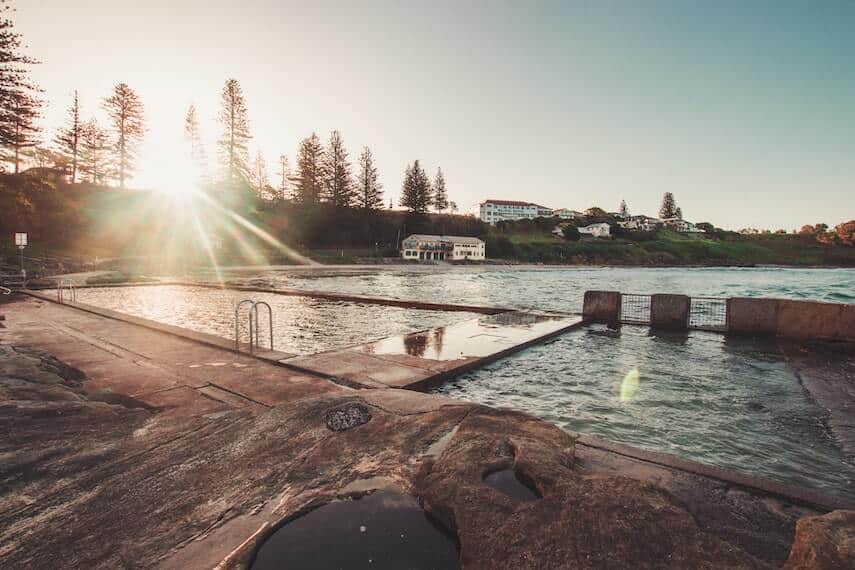 If you like Byron Bay?, you'll LOVE Yamba. Think of what Byron was like 20+ years ago and you'll start to get an idea of what Yamba is like. Small, friendly, community minded with beautiful beaches and enough shops and restaurants for visitors to have choice but still keep that small-town feel.
It's also been voted one #1 in Australian Travelers Best Towns in Australia list (and just because the article is a little out of date, doesn't mean that it isn't right!)
Visit Sydney's Famous Beaches: Manly, Bondi & Coogee (NSW)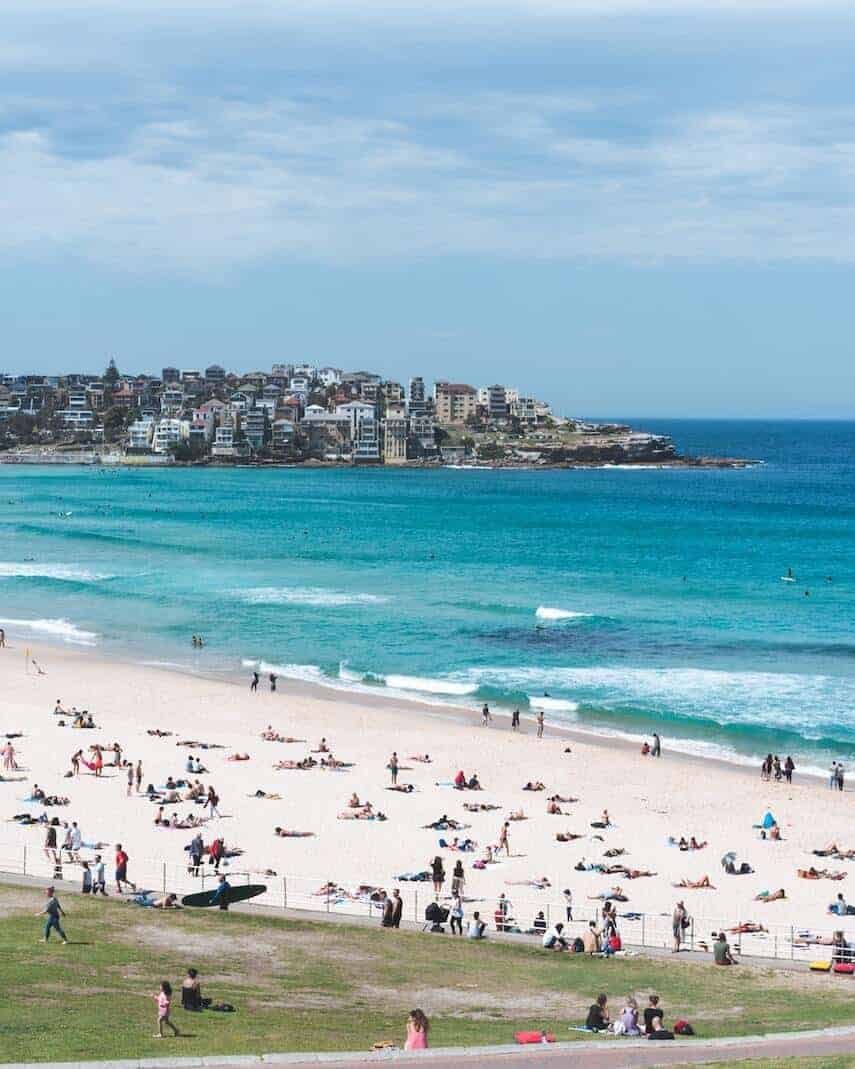 No visit to Sydney is complete without a couple of beach stops. And with 50 beaches along the coast line there are plenty to chose from! Bondi (possibly the most famous beach in Australia!), Manly and Coogee are iconic Australia tourist attractions and have become world famous (definitely worth a quick stop at least!)
BUT if you like your beaches a little less crowded or a little less well known, take the 40 minute coastal walk from Bondi Beach to it's quieter sister Bronte; or hop on a bus from Manly and head up to Palm Beach where you'll find a long strip of sand, bushland and dunes.
Explore the Outback at Kings Canyon (NT)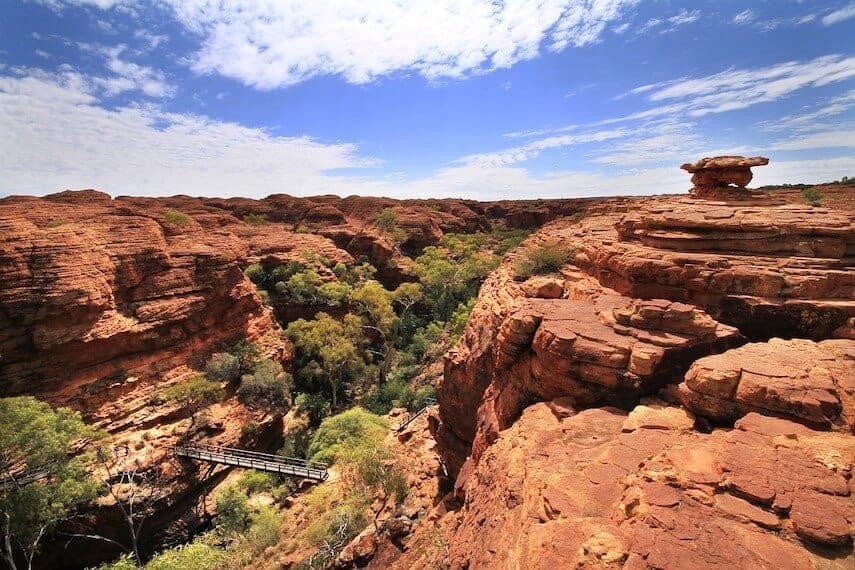 Kings Canyon is part of the Watarrka National Park and is located in the Northern Territory. Sitting at the western end of the George Gill Range, Kings Canyon is approximately 6 hours drive from Uluru and 7.5 hours drive from Alice Springs.
If travelling independently but without your own car, you can get a coach transfer from either spot to Kings Canyon Resort for around $120-140. From there you can spend a few days exploring the park, marvelling at the soaring sandstone walls which are home to over 600 species of native plants and animals, many of which are unique to the area.
For those who are not a fan of outback driving themselves, the 4 day Rock To Rock Tour will take you on a 4 day trip around the Northern Territory from Uluru with stops at Kata Tjuta, Kings Creek Station, Kings Canyon and the big rock itself.
Kayak the Katherine Gorge (NT)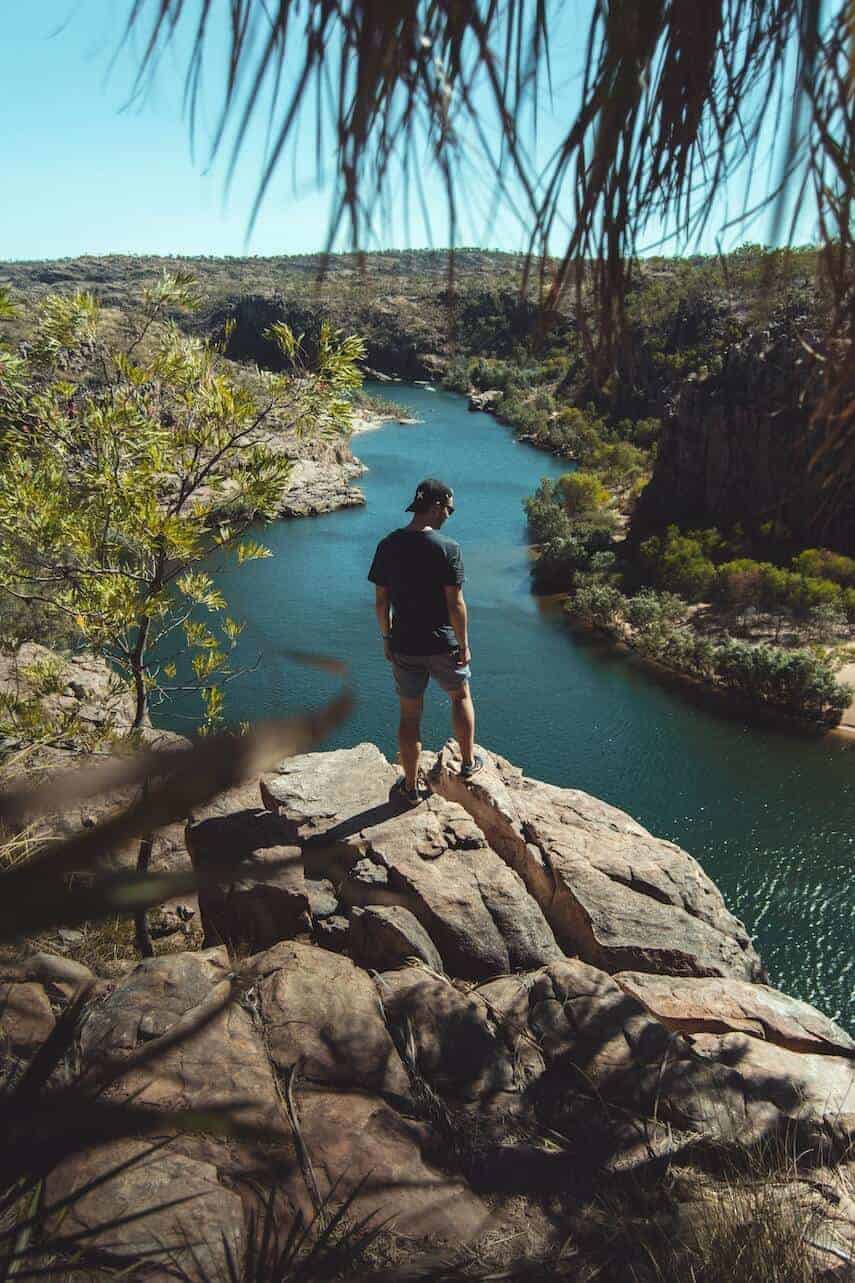 Get a unique view of the Nitmiluk National Park in the Northern Territory as you paddle down the gorge and the maze of sandstone waterways has been sculpted by the Katherine River over countless millennia. Canoe and Kayak Tours are self guided and can be taken over 1 or 2 days, the latter of which means you get to camp inside the park and sleep under the stars.
(And if you do, don't forget your camera for some epic starry sky shots – we recommend the Sony A6000 set to manual with a long(ish) exposure time and a lightweight tripod!)
And if you don't fancy being practically in the water, a cultural river cruise, lunch cruise or sunset dinner cruise may be the perfect way to experience life on the water – without having to propel yourself across it!
Visit Arnhem Land (NT)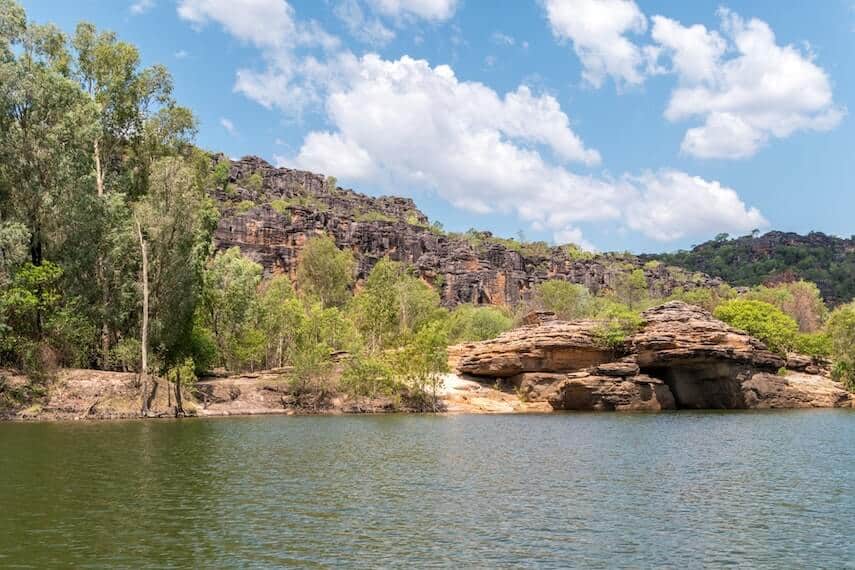 Arnhem Land is a vast wilderness area in the northeast corner of the Northern Territory and was named after the ship (named for the town on Arnham in the Netherlands) sailed by the Dutch East Indies Company into the territory in 1623.
It is defined by rocky escarpments, gorges, rivers and waterfalls and is home to some of the most beautiful scenery in Australia. It's home to the traditional landowners, the Yolngu people, and permits are required to visit. These should be applied for 10 days in advance or can be circumvented if you join an organized tour from Darwin where the tour leader has permission to enter.
Watch the Sunrise (or set) at Ayres Rock/Uluru (NT)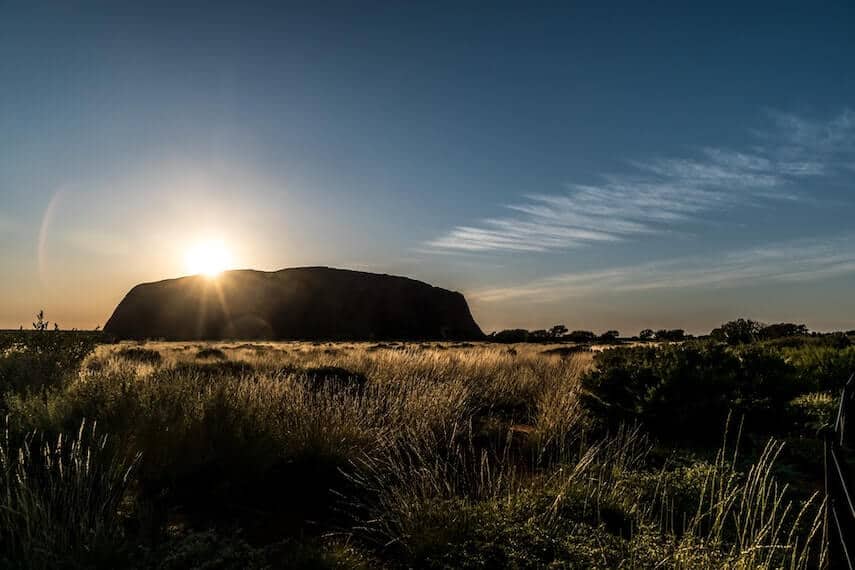 This is at the top of my list for things to do in Australia – and should be at the top of yours too! If not for the incredible photographic opportunities, but to be able to watch the sun rise or set over such a special place to the original owners of this incredible land would be nothing short of magical. Add in a glass of sparkling wine (for sunset tours!) and you're set for the perfect evening.
Travel Through Australia's Red Center on The Ghan (NT & SA)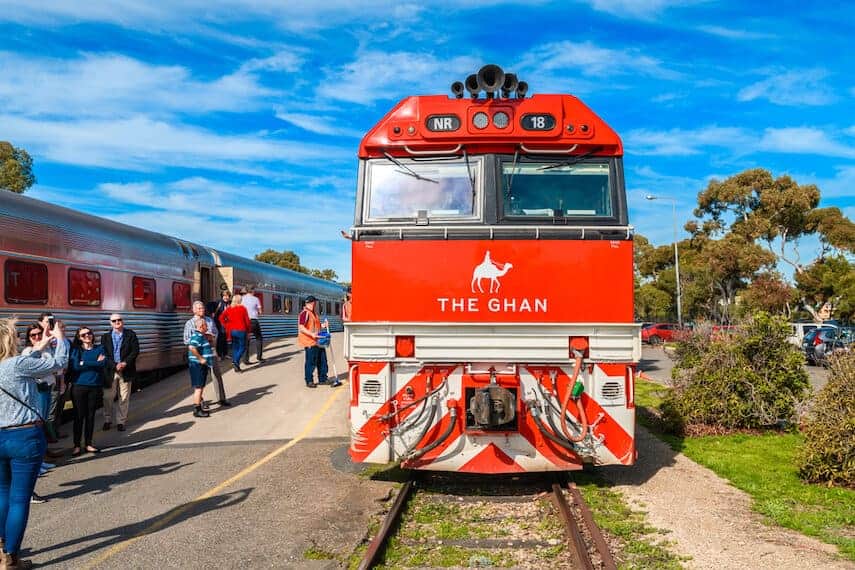 Regarded as one of the greatest train journeys in the world, the luxurious 'Ghan' takes you on an incredible adventure right through the heart of the red centre through South Australia and the Northern Territory. The full journey runs from Adelaide to Darwin (or vice-versa) or half journeys start in Darwin/Adelaide and end at Alice Springs (or vv).
Book into a private cabin, watch the landscape sail by and get out to explore at various points along the way. And with Gold and Platinum level services onboard, including mouthwatering meals and award winning Australian wines, you are in for one heck of a journey!
Dive the Great Barrier Reef (QLD)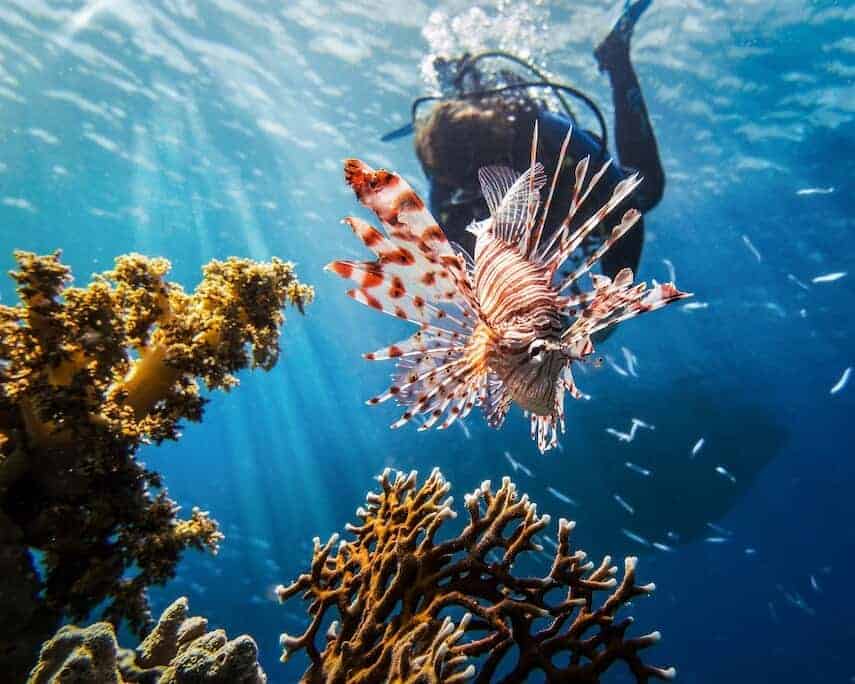 The Great Barrier Reef is one of Australia's top attractions, one of the top things to see in Australia and a listed UNESCO World Heritage Site. If you're a scuba diver, this 2300km long eco-system has to be on your list of dive sites to experience once in your life – and the sooner the better if we're honest as the damage already done to the reef is not reversible and only going to deteriorate over time.
You can chose any number of dives to get your fix – from day dives with snorkelling opportunities to 2-7 day liveaboards packed with multiple day and night dives, or you can even live on a boat for 5 days and get PADI qualified!
Get in the Water with a Giant Saltwater Crocodile (NT)
View this post on Instagram
Get up close and personal with one of Australia's deadliest reptiles at the Crocosaurus Cove in Darwin. Marvel over some of the biggest saltwater crocodiles in Australia; meet the crocodile star of the film 'Crocodile Dundee'; and learn fascinating facts about the resident crocs.
You can swim among young crocodiles, or try feeding the crocodiles – if you dare! And for the adrenaline-junkies amongst you, why not hop inside the Cage of Death and meet Wendell?! For 15 minutes you can be in the water with up to 200 of Australia's largest saltwater crocodiles in the only Crocodile Dive in Oz.
Go Dune Bashing in a 4×4 on Fraser Island (QLD)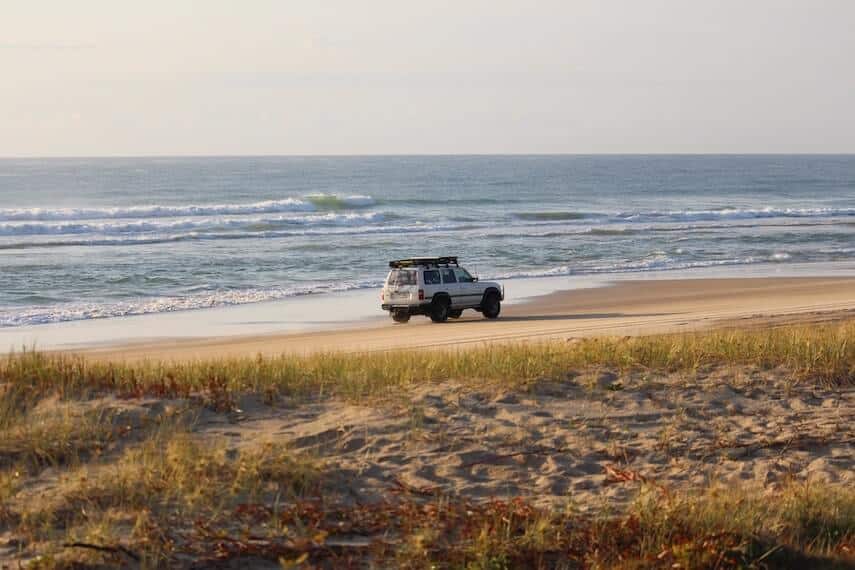 Driving across the beach in a 4WD has long been an iconic Australian image that has drawn visitors in for decades. World Heritage Listed Fraser Island is the largest sand island in the world at over 120km long – but there is more to the island than just sand.
On a Fraser Island day trip you can drive down Seventy-Five Mile Beach to see the technicolour sand cliffs of the Pinnacles and SS Maheno shipwreck and overnight camping 2 day or 3 day 4WD tours also include swimming in the crystal clear Lake McKenzie, floating peacefully down Eli Creek and taking in the incredible views from Indian Head lookout – just to name a few highlights!
And if you're not a camper (there's no shame in that, I'm not a camper) there are 3 day tour options where you get to stay in a Lodge on 75 mile beach.
Minjin Swing through the Jungle in Cairns (QLD)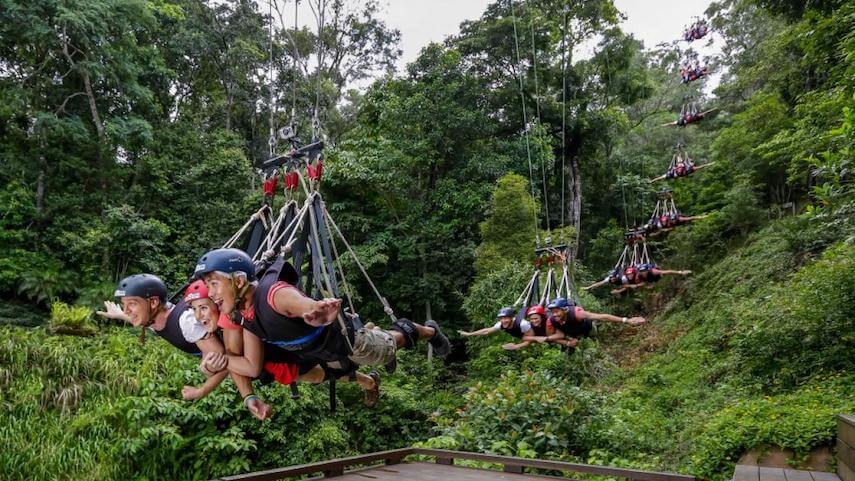 Aj Hackett is famous all over the world for it's bungee jumps from various different heights and off various different structures. And whilst you can Bungy Jump in Cairns, there is also the slightly less terrifying Minjin Swing where you soar headfirst through the jungle suspended from wires. The flight is smooth and the thrills are big, and even better – you can experience it with a couple of friends or fly with your significant other and find out who screams the loudest!
And if you're still looking for an 'up in the air' attraction but don't fancy swinging through the air at high speed, take a ride of the Kuranda scenic railway which runs from Cairns over the Great Dividing Range to the town of Kuranda on the Atherton Tableland.
Sail The Whitsundays (QLD)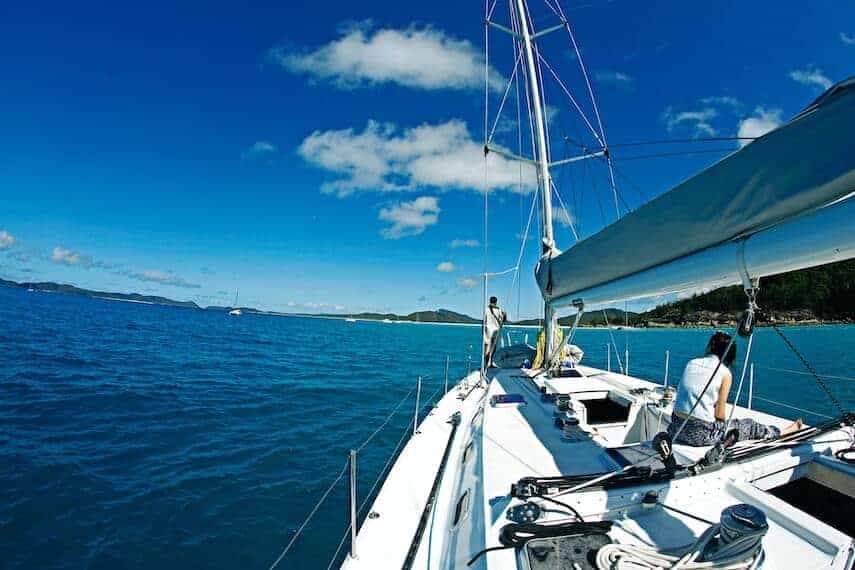 On top of many an East Coast Australia bucket list, hopping onboard a sailboat in the Whitsundays is something all travellers should try once in their lives. You can jump on one of the many backpacker boats for those on a budget, or opt for a boat with a little more luxury for those who appreciate a certain level of comfort (I know I do!)
Spend a Day at White Haven Beach (QLD)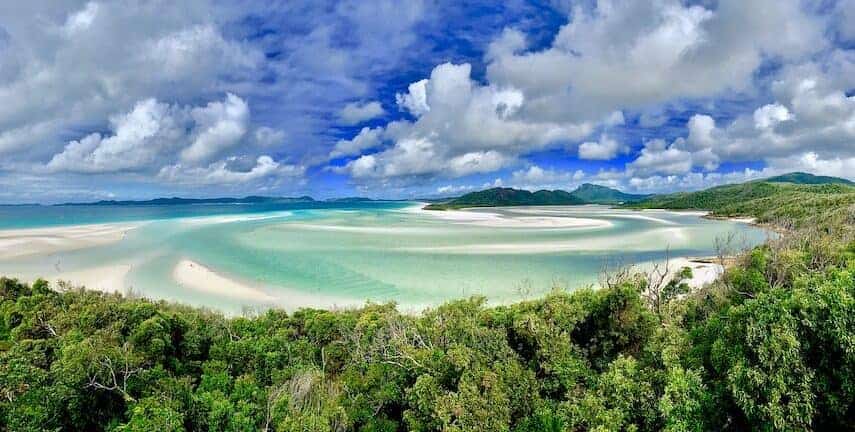 Often visited as part of a multi-day sailing trip in the Whitsundays (above), those who are short on time can still get their Whitehaven fix on this day trip; and for those that doesn't like sailing – fear not – because you can take a seaplane flight to (and over) Whitehaven Beach – which also fly's over the reef including the 'heart of the ocean' and will give you the most incredible set of aerial photos! (and it's not as expensive as you might think!) This is really an iconic Australia tourist attractions you can't afford to miss!
Cage Dive with Great White Sharks (SA)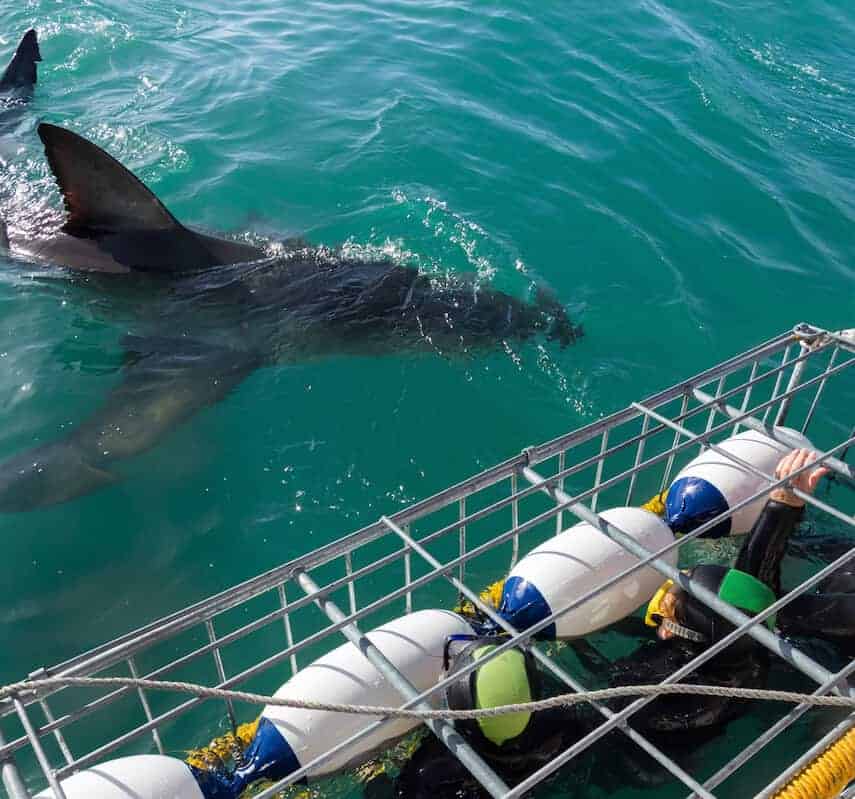 Get up close and personal with one of the Ocean's greatest predators by hopping into a cage and looking one in the eye. A truly incredible experience – and one that is totally safe. Cage Diving trips leave from Port Lincoln and on some boats there is even an underwater sub so you can watch the sharks under the water without getting wet!
Discover the Underground Town of Coober Pedy (SA)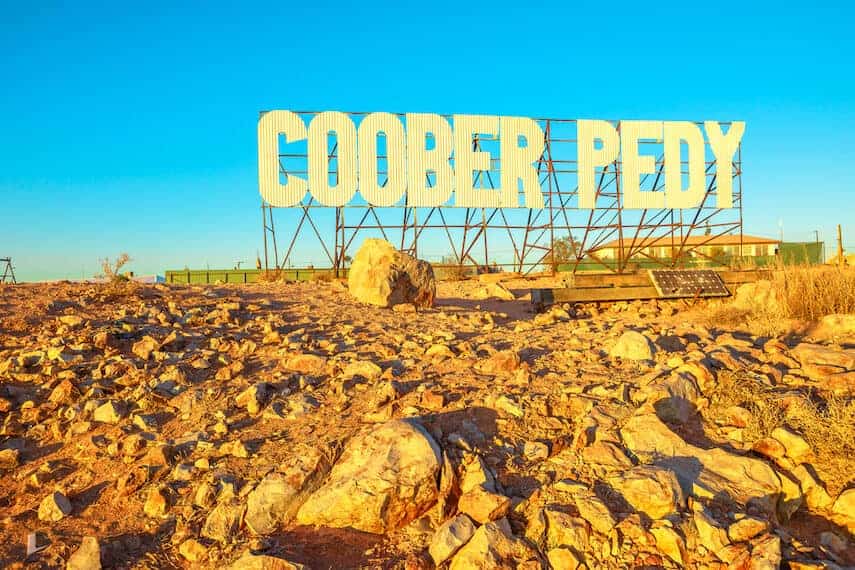 Coober Pedy is a town in northern South Australia, 846 km north of Adelaide on the Stuart Highway, with a population of around 4000 people, and is known as the Opal Capital of the World.
It's also one of the most unique towns in the world in that the majority of the residents live below ground in homes known as dugouts due to the searing 40+ degree temperature the region often suffers. Go and see this subterranean town, explore the museums and grab yourself a fair dinkum piece of Australian opal.
Meet Seals and Kangaroos at Kangaroo Island (SA)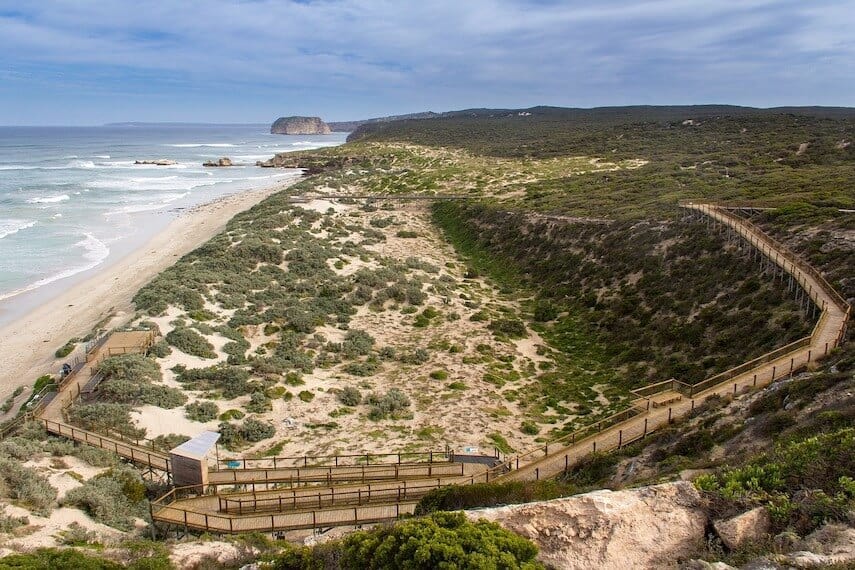 Just off the coast of South Australia lies the wildlife haven that is Kangaroo Island. Over a third of the island is protected in nature reserves and is home to a variety of wildlife including sea lions, koalas, kangaroos and diverse bird species.
In the west, Flinders Chase National Park is known for penguin colonies and striking coastal rock formations, like the sculpted Remarkable Rocks and the stalactite-covered Admirals Arch. Hop on a cheap flight from Adelaide, or take the 30 minute ferry across the bay to start you adventure – or if you're short on time, you could always join a day tour from Adelaide.
Swim with Sea Lions at Bairds Bay (SA)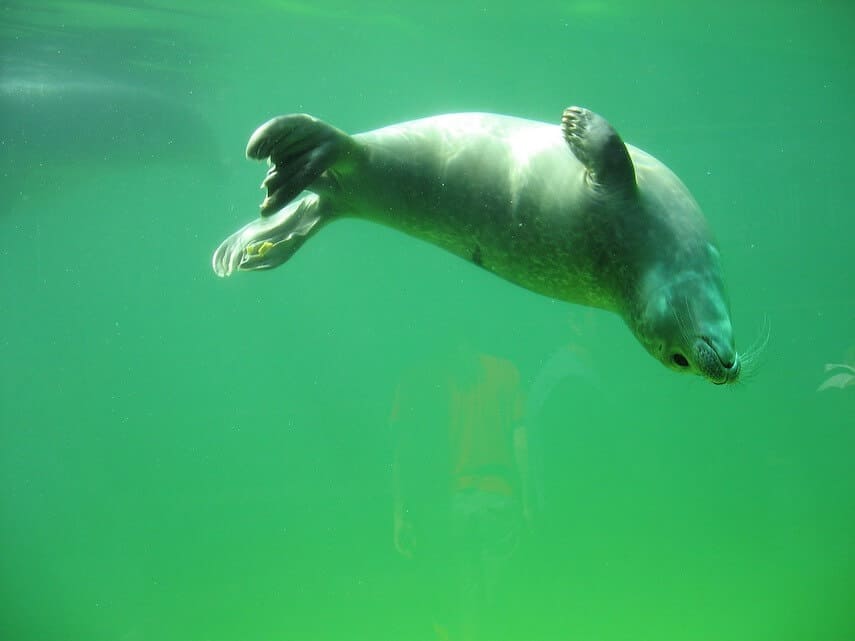 In Baird Bay you can hop in the water for an incredible eco-experience where the sea lions – and their friends, the bottle-nosed dolphins – interact with you on their own terms. What a way to share the ocean with these incredible creatures.
To swim with sea lions is an incredible experience – although be warned, they don't smell all that pleasant (but that doesn't matter so much when you're all in the water!)
Drive Australia's Longest Straight Road: The Eyre Highway (SA/WA)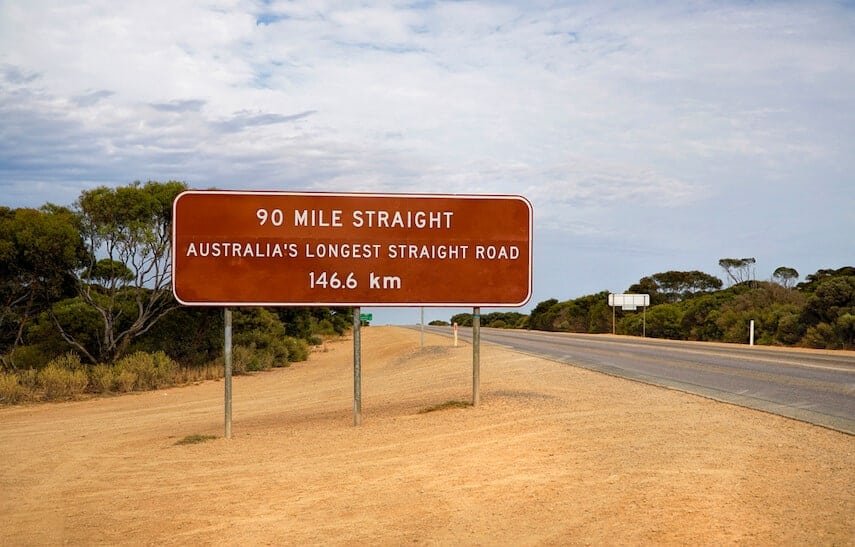 Add this one to your Aussie Road Trip must-do list. The Eyre Highway is an asphalted highway in Australia that is 1,675 km (1041 mi long), linking Western Australia and South Australia via the Nullarbor Plain.
There's a few hidden spots along the way to keep the journey interesting – such as the Head of Bight (for Whale Watching – May to September); The Bunda Cliffs – one of the longest uninterrupted cliff ranges in the world; and the Border Village – the point where South and Western Australia meet where there is a giant kangaroo for visitors to pose with and a signpost telling you how far away from various major cities throughout the world.
Fun fact – you can also play the longest round of golf with 18 towns along the highway participating to make up a full course which spans 1365km!
Learn about Tasmania's Convict Past at Port Arthur (TAS)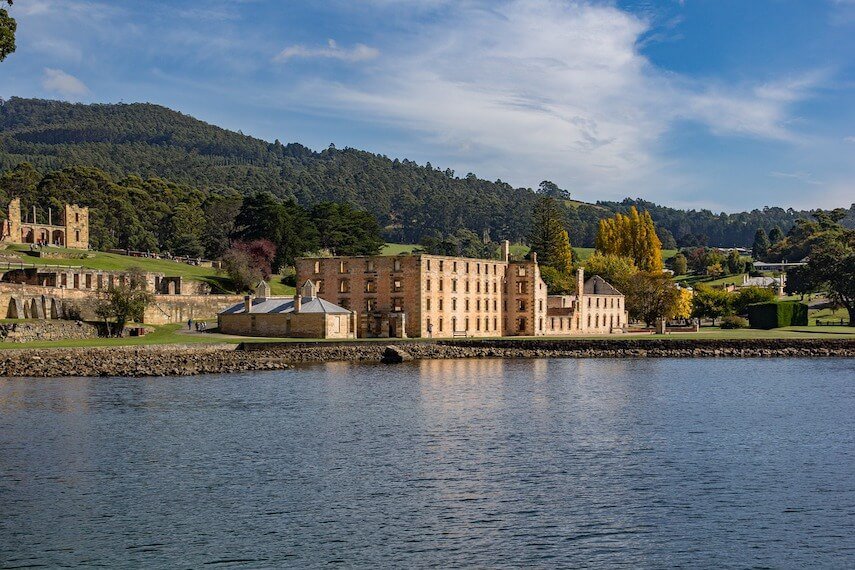 Port Arthur is a 19th Century Penal Settlement which has now been converted into a fascinating open air museum. Allocate a full day to wander round and really explore this historical site. There is so much to learn, and it is a really detailed look at Australia's convict past. You can purchase tickets on arrival at the site which also include an introductory walking tour or if you don't have your own car you can join a group tour from Hobart.
View the Aurora Australis (TAS)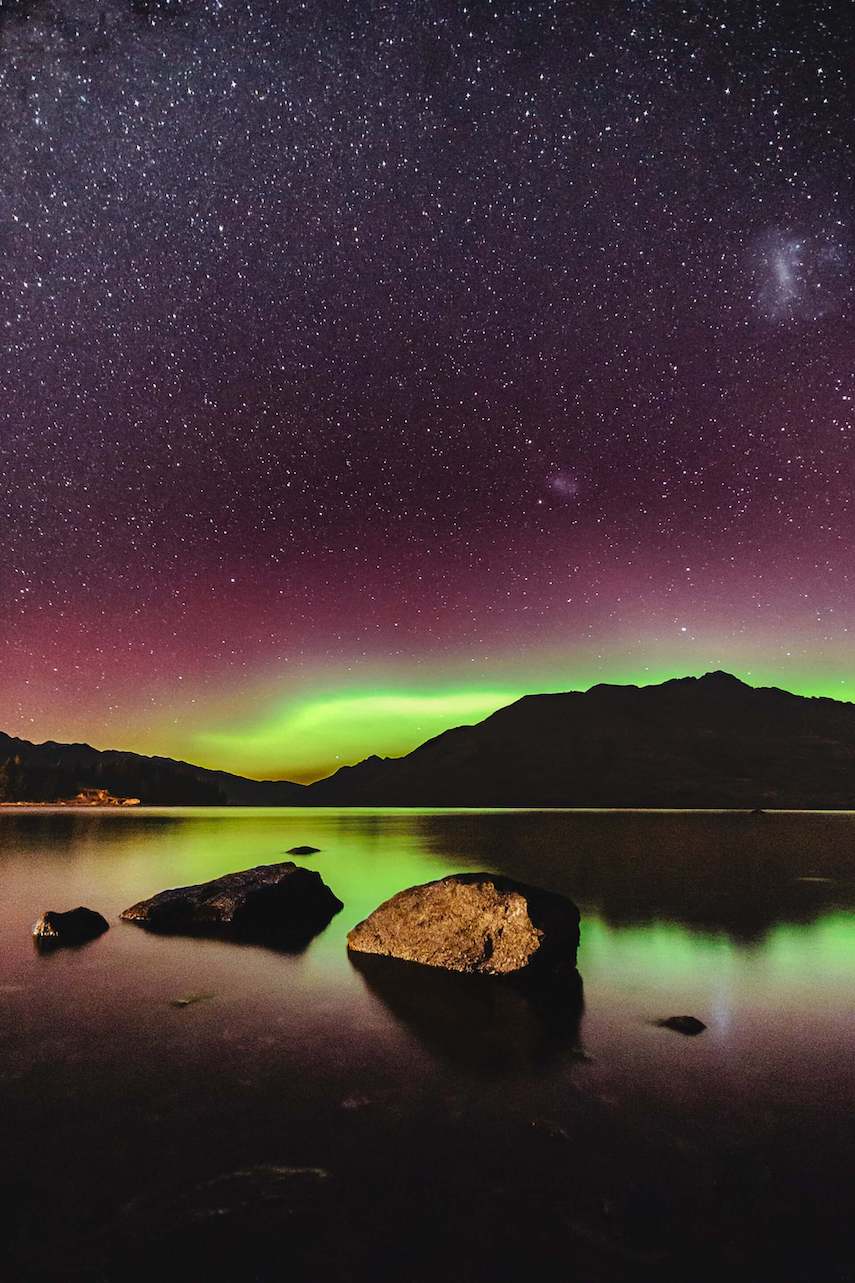 Move over Northern Lights, the lesser known Southern Lights are just a pretty, and a much better option for those of us in the Southern hemisphere. Often just a trickle of light to the naked eye, a good long exposure shot will light up the sky with incredible colour and light trails. Join the Aurora Australis Tasmania Facebook Group for insider hints and tips for the best places to see the lights along with the best times to visit.
Go White Water Rafting (TAS)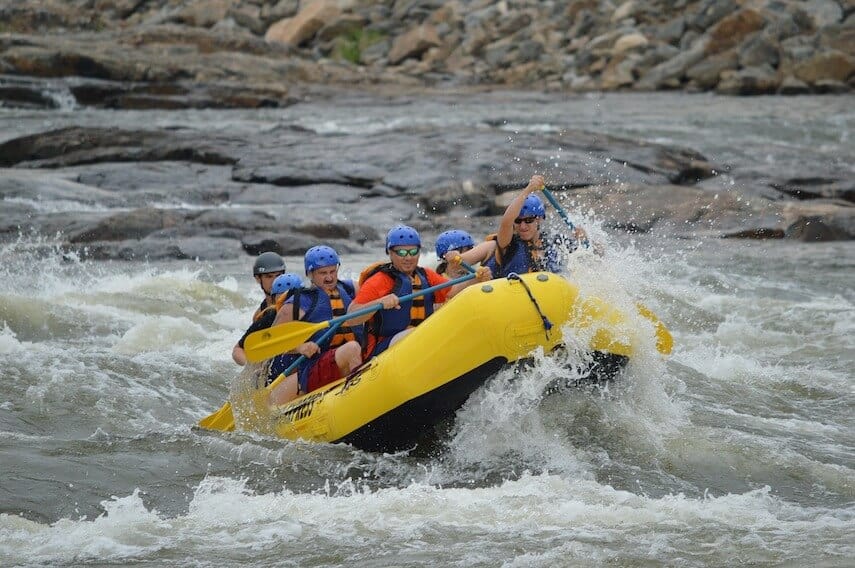 Get your action-packed white water rafting adventure ticked off with a one day raft on the King River – or go all-in with an 8 or 10-day raft and camping adventure on the Franklin River.
Drive the Great Ocean Road (VIC)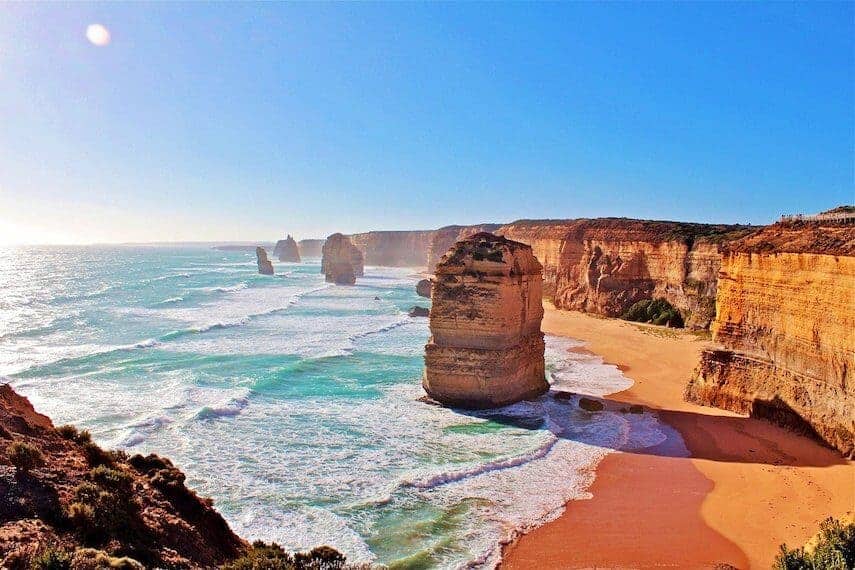 Another of Australia's great Road Trips – and possibly one of the greatest driving roads on the planet, it should definitely be at the top of your list of things to see in Australia. I don't think you can't say that you have travelled in Australia until you have driven the Great Ocean Road. Hire a car – or a camper, or if you're short on time take a day trip from Melbourne.
Whichever way you want to do it is up to you – just make sure that you drive the Great Ocean Road at least once!
Explore Melbourne's Iconic Laneways (VIC)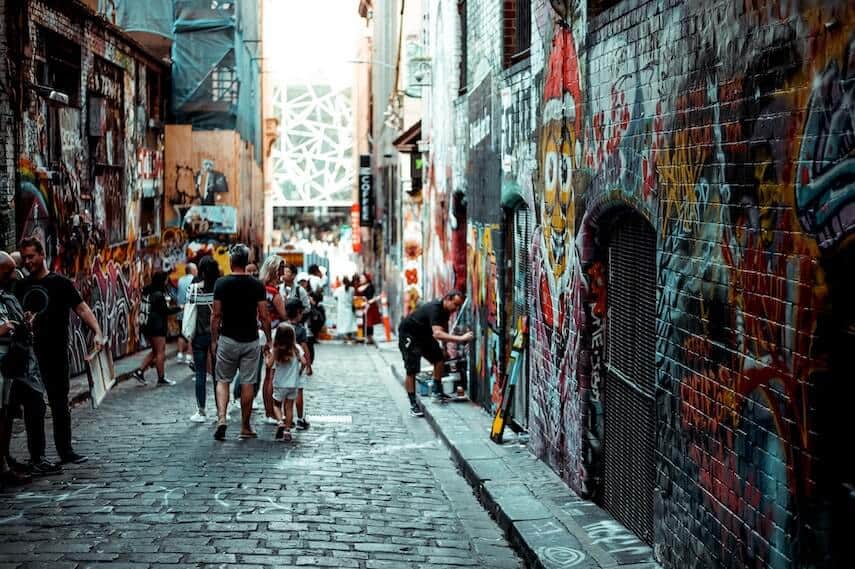 Melbourne's iconic laneways are famous not only for the multitude of cafes serving delicious coffee but also some of the most incredible street art and murals you're likely to see in Australia. Check out this self-guided walking tour to find out Melbourne's' best street art spots.
Go Wine Tasting in Victoria's Yarra Valley (VIC)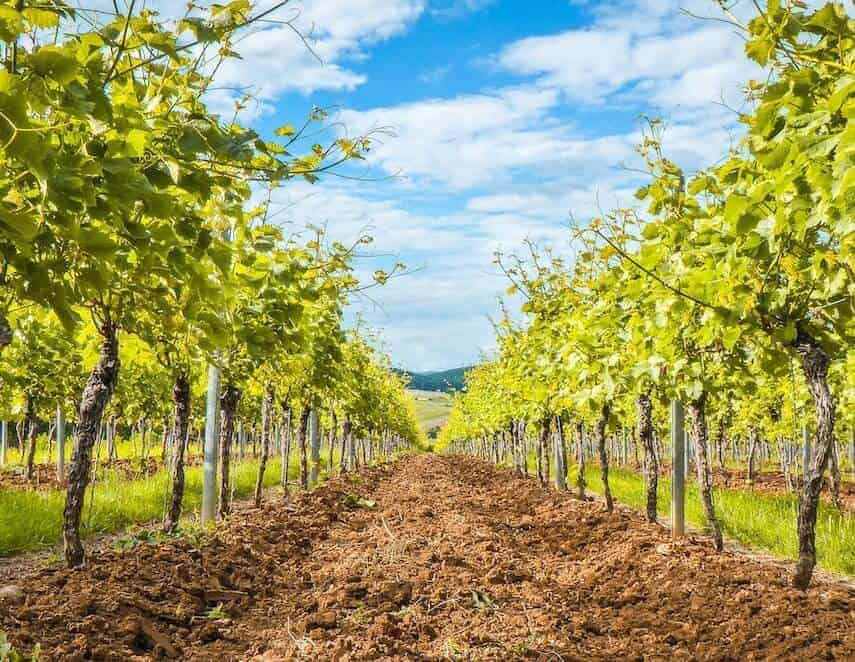 I may be a little biased, but the Yarra Valley is my favorite wine region in Australia (it might have something to do with it being 20 mins from my house!) With over 300 wineries in the region and a specialty in pinot noir and sparkling varieties, you can spend all day hopping from cellar door to cellar door, tasting all the delicacies on offer.
There are multiple wineries that offer free tastings and if you're not just into wine there is a dairy, chocolatarie and brewery to keep everyone happy: follow this route for the ultimate tour of the Yarra Valley. It's also one of the best places to go hot air ballooning and has some of the most amazing views (and usually a Champagne breakfast)!

RELATED: Don't forget about the other great wine regions in Australia such as the Barossa in South Australia, Margaret River & Swan Valley in Western Australia and the Hunter Valley in New South Wales. Each have a variety of wine tours available too so you don't have to have a designated driver in the group!
Relax at the Peninsula Hot Springs (VIC)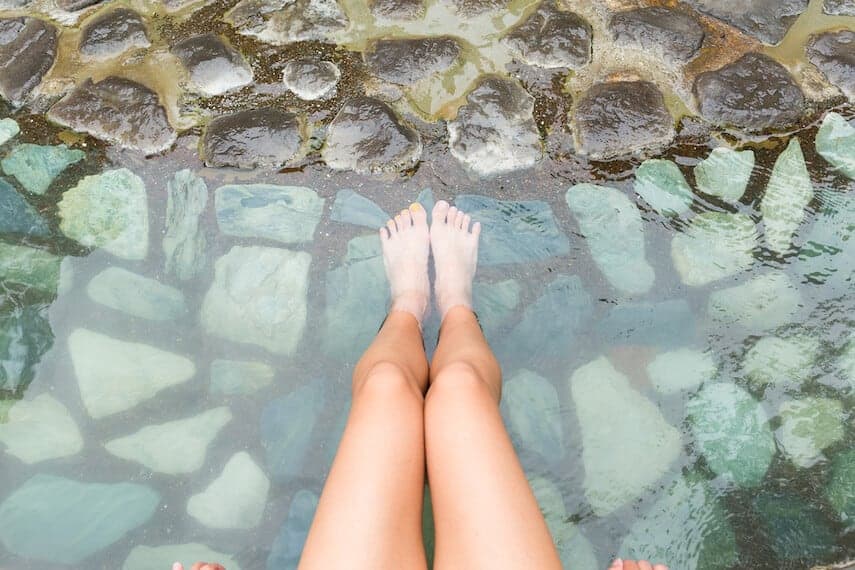 Be at one with nature in Victoria's first geothermal thermal mineral springs and day spa – located just a short 90 minute drive from Melbourne CBD. From hot springs to saunas, massages to hammams, head here for a day of pure relaxation.
And whilst you're down on the Peninsula, why not combine you visit to the hot springs with a gourmet food and wine session at an award winning winery in the region?
Tree Surfing on the Mornington Peninsula (VIC)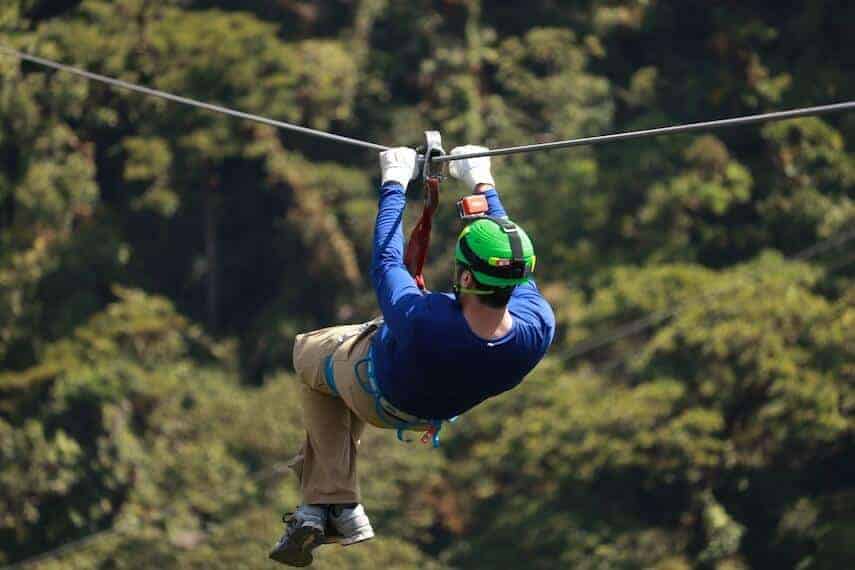 Roleplay as Tarzan and Jane – or take the kids and let them embrace their inner monkey as they zipline through the trees at the Enchanted Maze Adventure Garden. Test your balance, strength and coordination as you traverse bridges, nets and swings across 50 different obstacles/challenges on this 2 hour adventure.
Go See The Penguins at Phillip Island (Vic)
Take a waddle on the wild side and see penguins at the world-famous Penguin Parade, Phillip Island – only 90 minutes from Melbourne. We recommend self-driving down there to ensure you are there for the evening parade – and if you booked early enough try and book onto the Ultimate Adventure Tour – where a limited number of people get to dress up in black and are given night vision goggles before being taken to a secluded private beach where you sit on a seat in the sand and watch the penguins walk right past your feet! (It's one of the most epic of Australia tourist attractions and totally wildlife friendly!)
And no car – no worries! There are plenty of day trips from Melbourne to make sure you don't miss out on this incredible experience. (Also – if you don't have time to get down to Philip Island, there are a colony of penguins that have been known to live around the St Kilda Pier – but you won't be able to get as close to them as you can down at the Parade.

Watch the Camel Parade at Cable Beach (WA)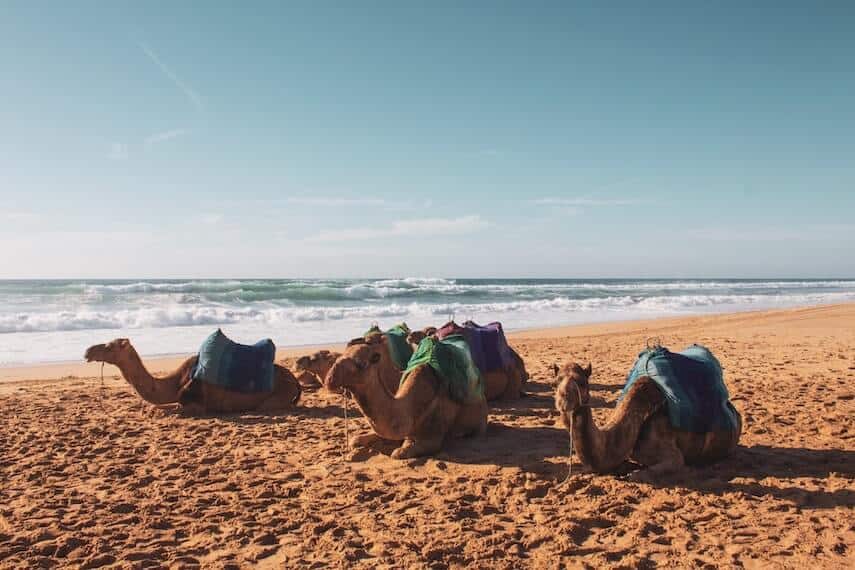 The image of the Camels walking along Broome's Cable Beach has become one of the most iconic photographs/themes in Australia. With the backing of nightly over-water sunsets (they're the best kind!) park yourself on the beach to watch the parade go by as the sunset bathes the sky in glorious technicolour and the camels become silhouettes.
Many a Broome Sightseeing Day Trip ends at the camel parade, where you also have the option to ride one – if that's your kind of thing – although personally, I prefer the image of the camels themselves against the night sky (just my opinion, though!). It is easily one of the best places to visit in Australia
Frolic with the Dolphins at Monkey Mia (WA)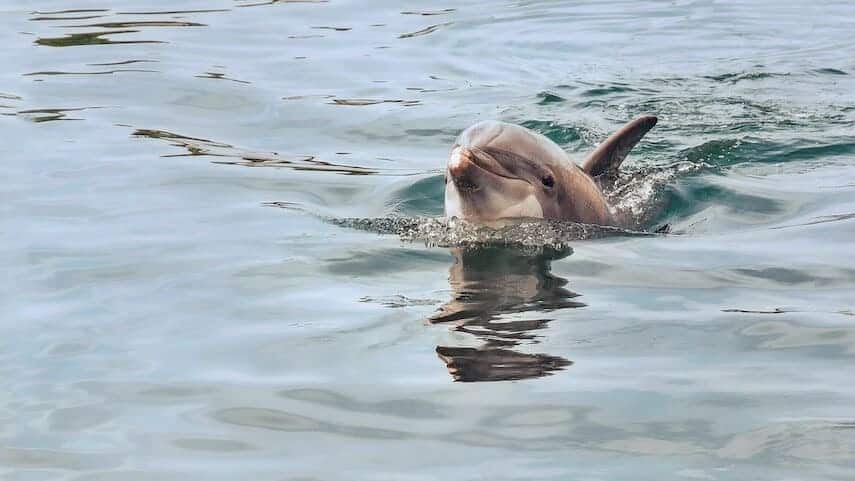 The friendly pod of wild bottlenose dolphins regularly swim to Monkey Mia's shore to interact with humans up to three times a day, although they are mostly seen in the morning between 7am and midday. On average, seven or eight dolphins regularly visit the beach, with up to 20 other dolphins visiting only occasionally throughout the year and the beach has become renowned as one of the best and most reliable places for dolphin interaction in the world.
Gaze on the Pinnacles (WA)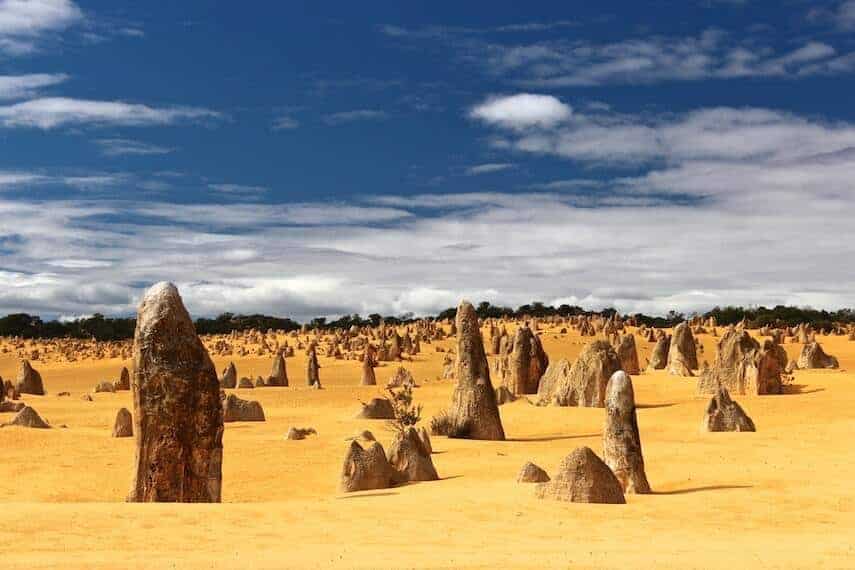 The eerie, luna like landscape of the Pinnacles Desert has fascinated visitors for decades. Located in Nambung National Park, the weathered rock spires of the Pinnacles rise out of yellow sand dunes and would make for an epic filming location for some star wars type feature! Combine your visit to the wildlife center and meet some of the friendly local koalas before trying your hand at sandboarding down some of the nearby dunes to make a complete Pinnacles themed day trip from Perth.
See The Fluorescent Pink Lake (WA)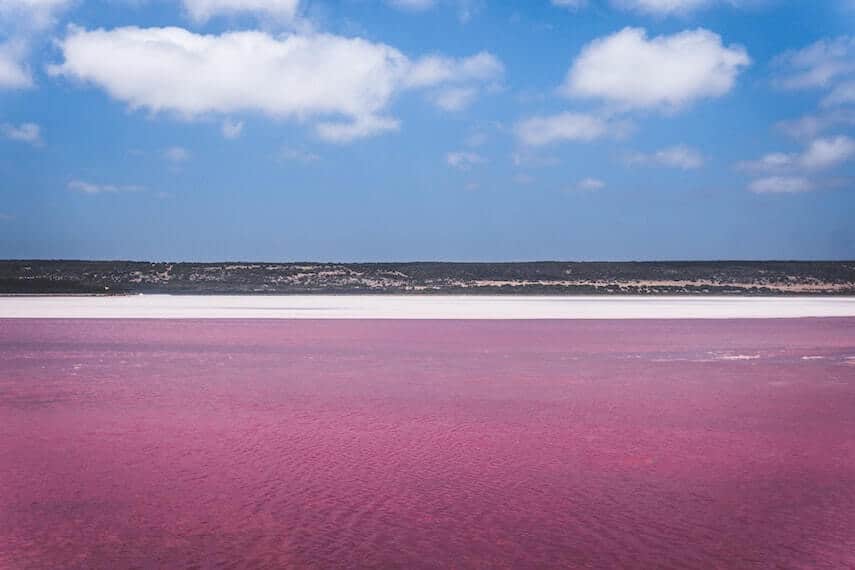 Its real name is Lake Hillier and it is located in the Goldfields-Esperance region of Western Australia (approximately 720km South-East of Perth – which is an 8-hour drive or a 2-hour flight). It might seem a long way to go for one of the saltiest bodies of water in the world, but there is also the magnificent Lake Hiller – another pink lake on Middle Island, the largest of the islands that make up the Recherche Archipelago, along with incredible snorkelling and scuba diving opportunities.
Snorkel with Whale Sharks at Ningaloo Reef (WA)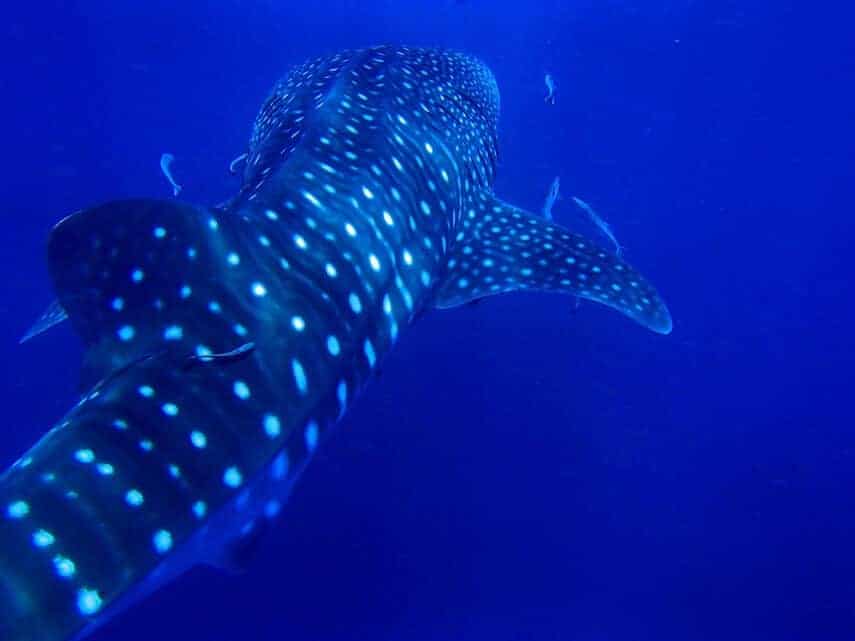 Whale Sharks are the largest fish species in the ocean and they survive on a diet of plankton. (No scary sharp teeth here!) These gentle giants rely on the warmth of the sun to change their body temperature and that is why they are often found near the surface for extended periods giving us an incredible opportunity to share the ocean with them – from a safe distance.
Whilst it is possible to Scuba Dive Ningaloo Reef, the best experience – and GoPro photos – will come from simply snorkelling and swimming with Whale Sharks. Day trips are run from Exmouth between March/April and August (as that's when they migrate along the coast) and are a one-in-a-lifetime type experience for visitors to Australia. And between June and November, you may even spot some Manta Rays too!
Spend a day on Rottnest Island (WA)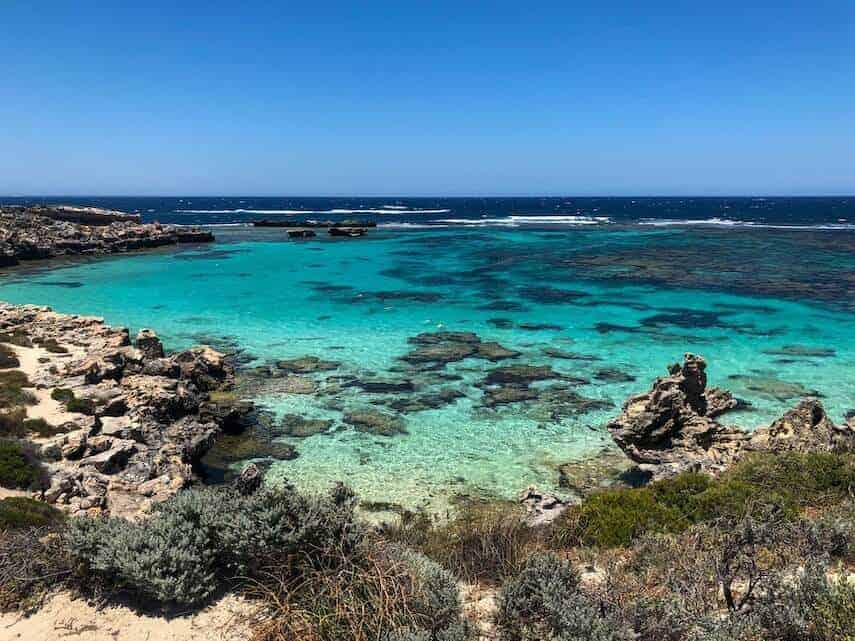 Head on over to one of Western Australia's favourite Island getaways, packed with secluded white sand beaches, native wildlife and that laid back relaxing vibe only an island can give you. As one of the best places to visit in Australia, to get there you can jump on the ferry (return tickets are around $70) or join an organized tour that will include a cruise around the island. Both allow you free time to rent bikes, laze on beaches and explore the Island before returning you to back to the mainland. Look up images on online – you'll easily see why it's at the top of many an Aussie bucket list!
Visit Wave Rock (WA)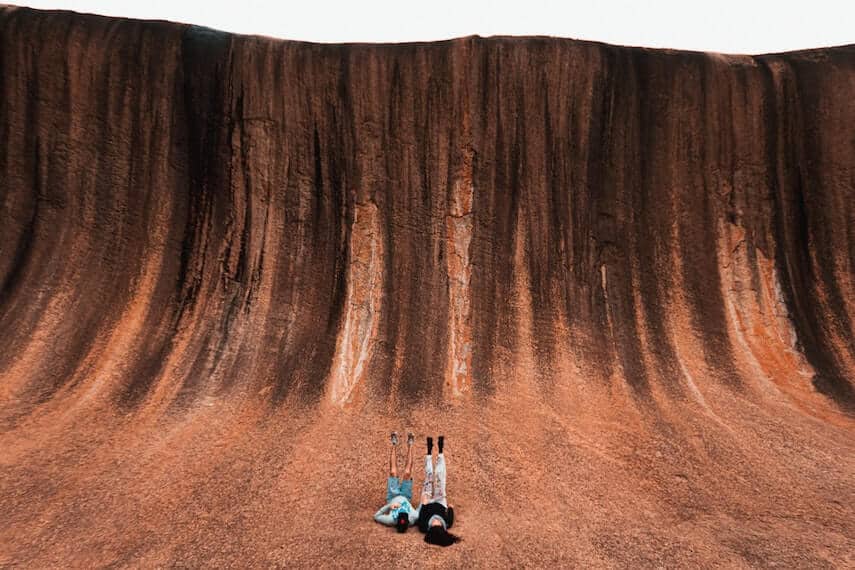 The 15m high unusual rock formation known as 'Wave Rock' has become the darling of Instagram in recent years, along with other interesting rock sculptures in the area such as Hippos Yawn. Visit this incredible site, and others on a day trip from Perth where you'll learn all about local aboriginal culture and folklore and visit sacred sites such as Gnamma Holes. It's a must do in Australia!
And that's a wrap folks – if you made it all the way to end of our epic Australia travel guide – good job & thank you! I hope you enjoyed our travel guide to just some of the Incredible Things To Do in Australia, packed full of travel tips to help you start ticking off all those Aussie Bucket-list worth adventures and experiences. And if I've missed your favourite Aussie experience, let me know in the comments below!

And if you don't mind sharing the love for this Australian Bucket List, a tweet, flip, pin, or Facebook share would be much appreciated! (Full-sized pins available by clicking the share bar on the left)
Happy Travels!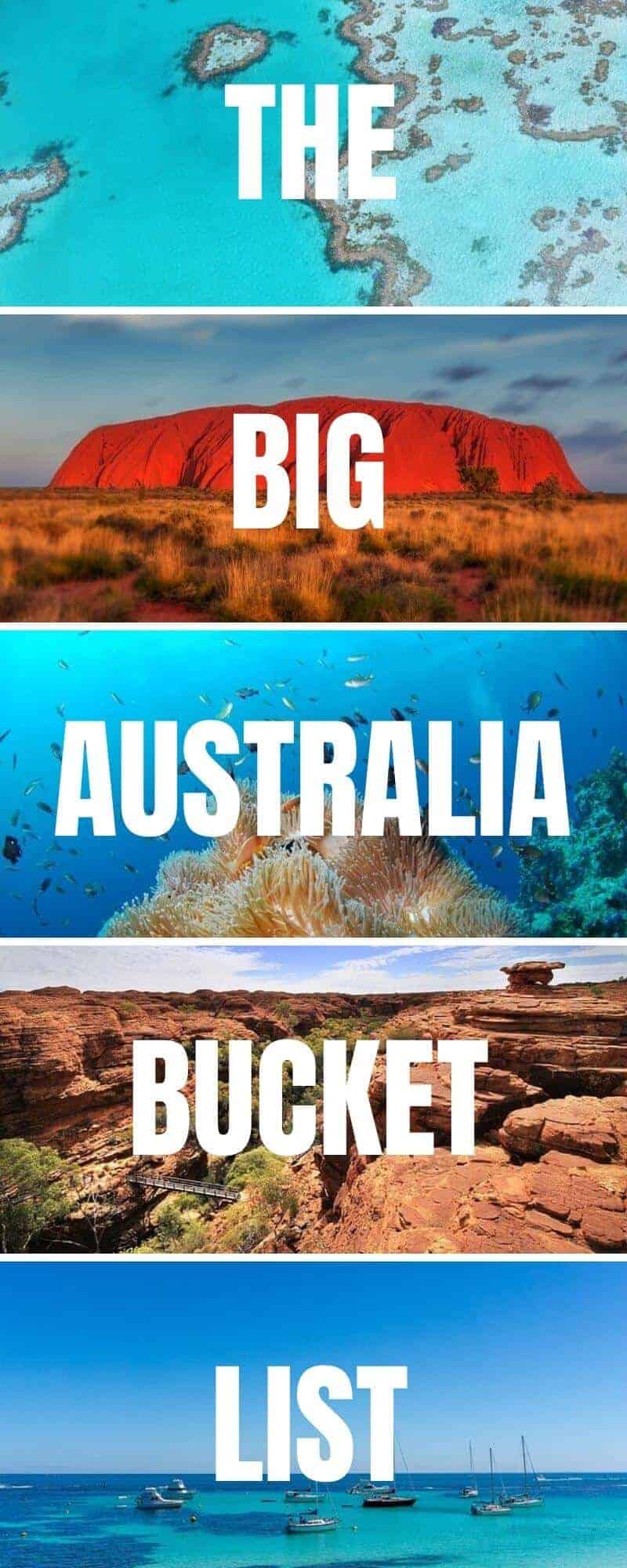 READY MORE TRAVEL INSPIRATION? YOU MIGHT BE INTERESTED IN THESE RECENT POSTS, TRAVEL ARTICLES, DESTINATION GUIDES, TRAVELER RESOURCES, TRAVEL GEAR GUIDES AND RELATED POSTS ABOUT OTHER AMAZING PLACES AROUND AUSTRALIA: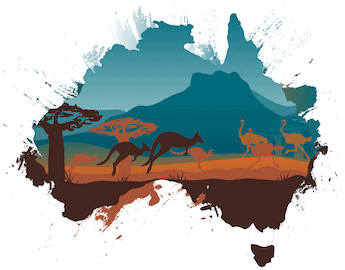 Hi There! Thanks for reading our post about The Ultimate Australia Bucket List – 100+ Australia Tourist Attractions & Top Things to Do In Australia! I just wanted to let you know that this post contains affiliate links, which means if you purchase something after clicking a link, I may get a small commission – which is at absolutely no cost to you. If you enjoyed this article and are going to be searching for some of the things I mention anyway, I would love it if you could click through from the links above & thank you in advance! Read my full Disclosure here.