All hail the interweb! Although there certainly are good points and bad points when it comes to an unlimited flow of information, it's safe to say that in the travel space, travel planning has never been easier. And when it comes to Australia, with its size and wealth of things to see, do and experience in every corner, downloading a set of helpful travel apps is an absolute must.
But in a jam-packed mobile app store and multiple apps seemingly doing the same thing, it can be tough to know where to start and what you really need. And that's where we come in. We've collected our favourite Australian travel apps that we recommend any visitor to Australia (and even Aussies themselves!) download that help make travel planning in Oz a breeze.
Whether you are road tripping, camping, or flying, there are apps to help you find the best deals, routes and fares. While in a destination there are apps for finding your nearest happy hour for discount food and drink, find your zen on the nation's beaches or stargaze with an astronomy app (and actually know what you are looking at!). And when it comes to managing your money on your travels, we've got you covered with budgeting, spending trackers, and receipt logging apps.
The possibilities are endless so to help you narrow down exactly what you need, we've grouped them into sections such as must-have Australian Apps, the best apps for an Australian road trip, helpful travel apps for managing your money and, finally, generally the best travel apps that can be used and utilized in any country. And best of all – most of these are also the best free travel apps on the market. So scroll down and start downloading!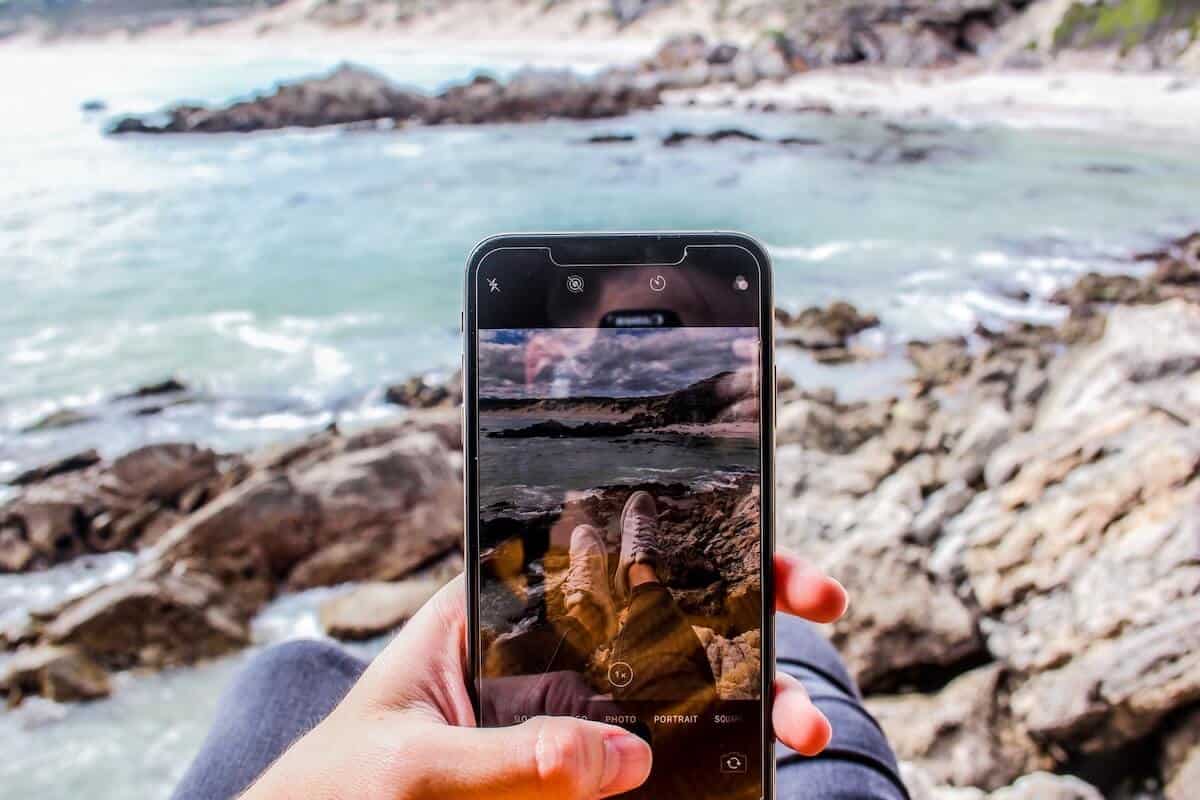 Disclaimer: Almost all posts on this site contain affiliate links, and this one about Best Australia Travel Apps to Make Travel a Breeze is no different. This means that if you click on any of the links in this post (and make a purchase) I may receive a small commission at absolutely no cost to you. Each post is carefully crafted to (hopefully!) answer all your questions and recommendations are made where we believe they will improve your trip and help with your planning. As such we thank you in advance should you decide to click & buy. Read my full disclosure here.
Must-Have Australia Travel Apps (Camping, Happy Hour, Flights etc)
The Happiest Hour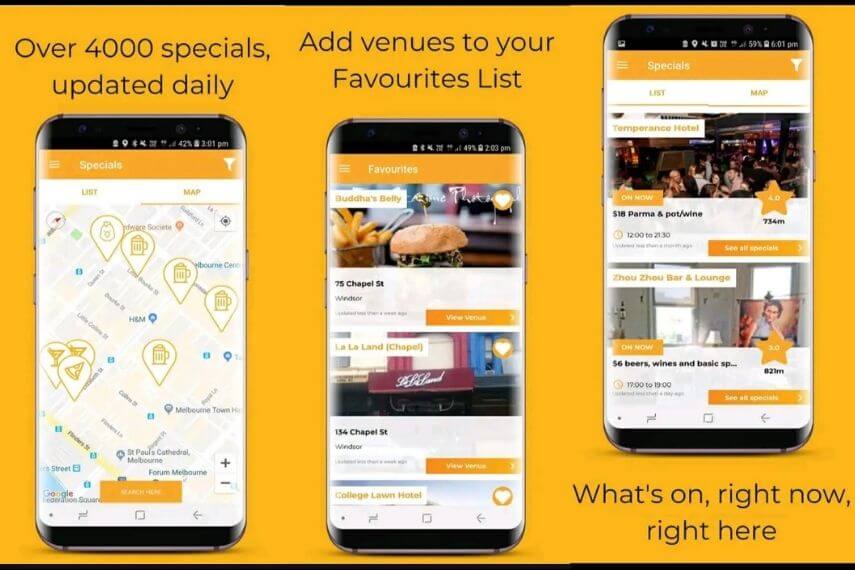 Who doesn't love a good happy hour? And with this app (and using your current location), you'll find the nearest 2-4-1 cocktails, BOGOF beer (and more!) to you in any given destination. And it's not just an app for finding cheap booze – although backpackers, or those traveling on a tight budget that want something a little fancier than goon, may appreciate that function.
The app also helps users track down happy hour-related food deals, from pizza and pasta to dumplings and almost everything in between. Obviously, the bigger (and busier) the Australian city, the more options the app will display.
Available on both Google Play for Android devices and the App Store for iPhones.
Wikicamps Australia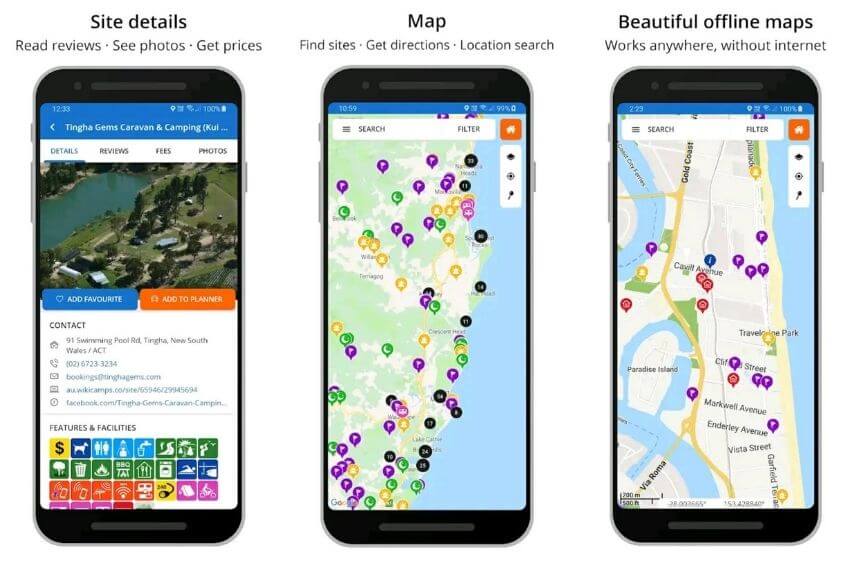 WikiCamps offers the largest and most up-to-date database of campgrounds, caravan parks, hostels, day-use areas and public dump points (not to mention points of interest and information centers too) throughout Australia.
Kept up to date by users as they travel, it is an ever-growing resource packed with invaluable information – making it one of the Top Travel Apps in Australia. And with the offline map function, it's the perfect app for finding all things camping (and road trip) related. Easily one of the most useful travel apps in Australia. Download it now (on Android or iPhone) and start planning your next Aussie adventure.
Beachsafe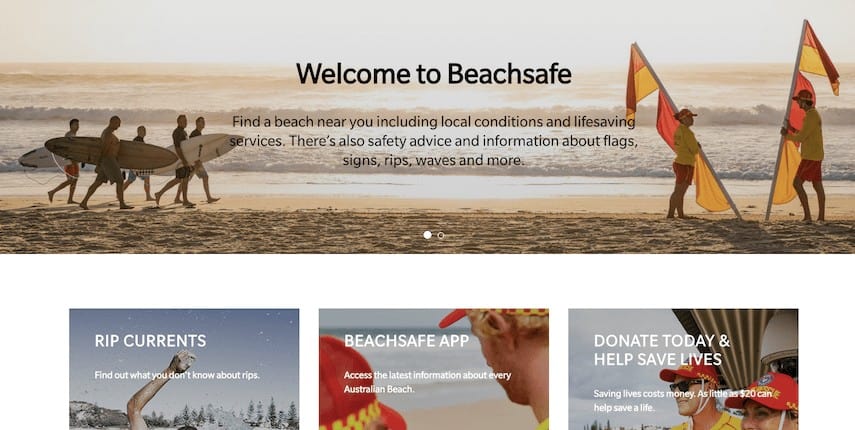 Did you know 90% of Australian's live with 50 kilometers of the coast? And that Australia has 10,685 beaches?! Either way, you're bound to want to take a dip in the ocean or dig your toes into the sand while you're exploring the land down under.
What you may not realise is that not Australian beaches are suitable for swimming and that's where Beachsafe comes in. Brought to you by the Australian Surf Life Saving Association, you can search every beach for weather, hazards and water. Although they won't always have information on dangerous rips, and so we recommend you swim at patrolled beaches between the distinctive red and yellow flags at all times.
Available in the Play Store & App Store – it is a must-have app for travelling in Australia.
The Outbound Collective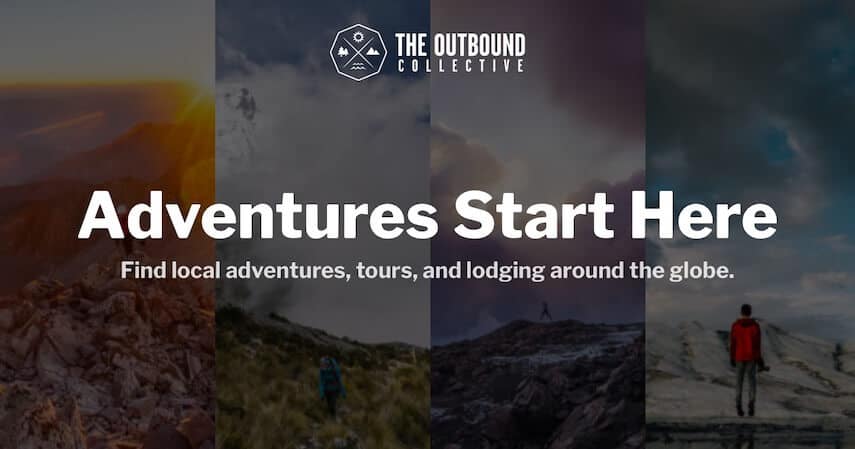 These are the adventures you never knew you needed. Download the app, input your location and you'll be presented with a list (or a map if you prefer!) of hiking, walking, cycling and photography spots close to you- complete with pictures and recommendations from those who have been there before. And it works wherever you happen to be.
It's the perfect inspirational app for exploring nature near to you when you're not sure what you want to do or have landed in a new destination and are feeling a little uninspired. It's one of the best free travel apps for exploring Australia and is available on iPhone and Android.
(There's also a tours and lodging tab – but we recommend sticking with just the local adventures. There are better apps for hotels & tours!)
Dawn Patrol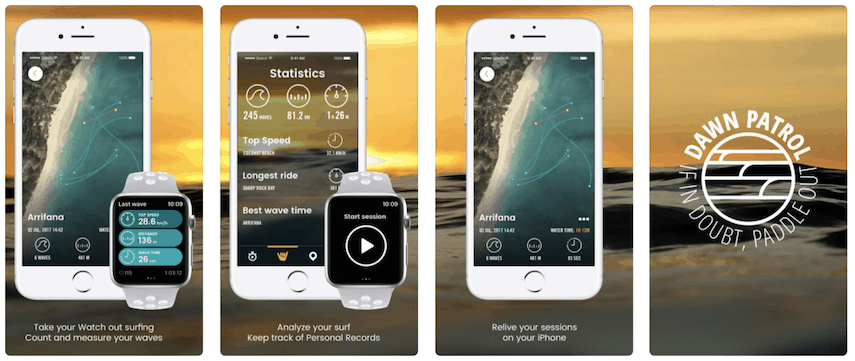 If you're hitting the beach while you are in Oz, we can assume a fair percentage of you are going to want to surf (or at least, have a go at learning!) while you are here.
While the Dawn Patrol app (linked to your Apple Watch) is really not necessary when you're trying to catch your first wave, for those who are at home on a board, it can be a great way to track each session in the water and records details about the break, how many waves you catch, how far you travel etc.
Netflix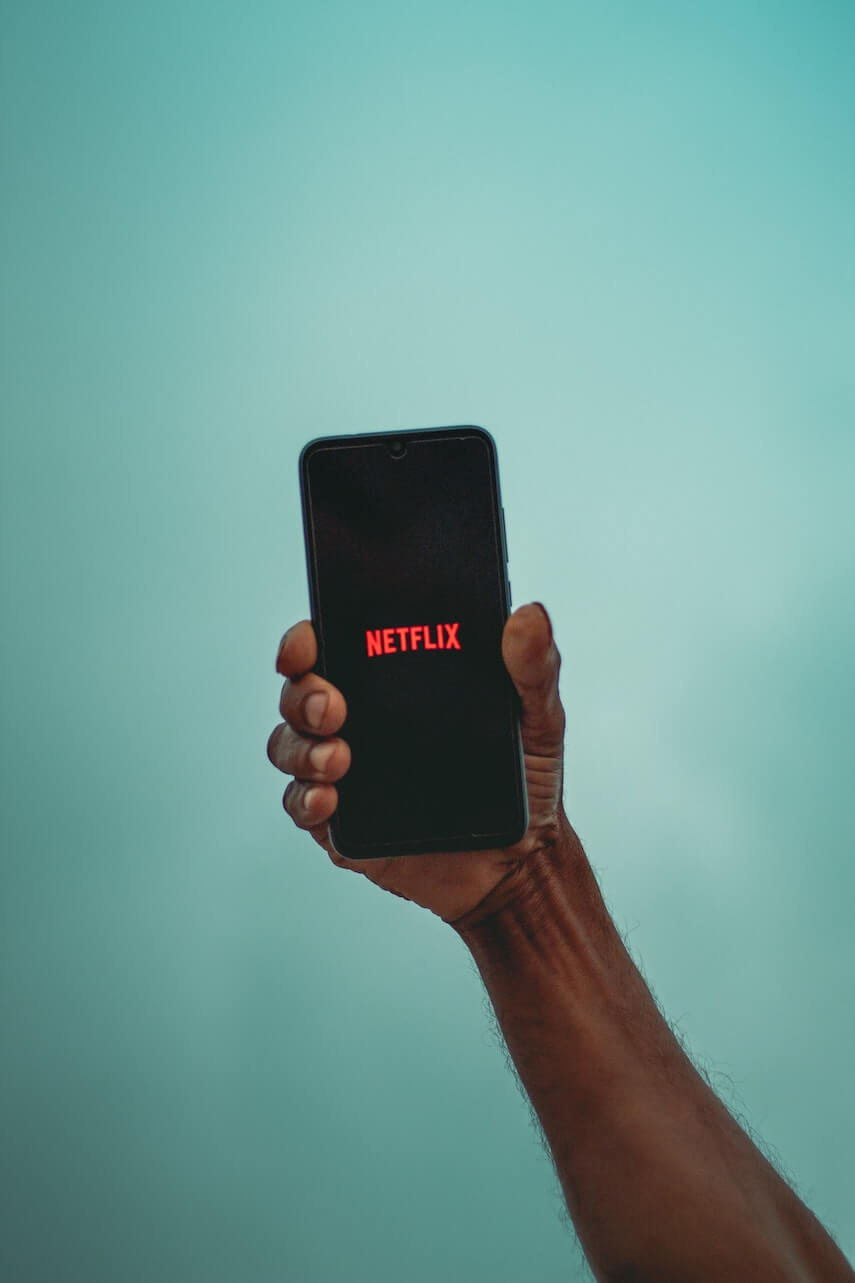 When you're travelling Australia, you are sure to find yourself on a budget airline, or long bus ride at some point – and Netflix is the perfect way to pass a few of those hours. And if you're heading out into the bush camping, watching an episode of your latest binge-watch worthy series, or a movie you've been hanging out to see, can be the best way to wind down at night.
Although it's not free, for a small monthly subscription you can have a range of TV and movies at your fingertips. Download a selection of movies and TV before you head off on your next adventure (using your home internet, rather than data!) – and stay entertained even when the Wifi is weak. (Available on both iPhone & Android)
AllTrails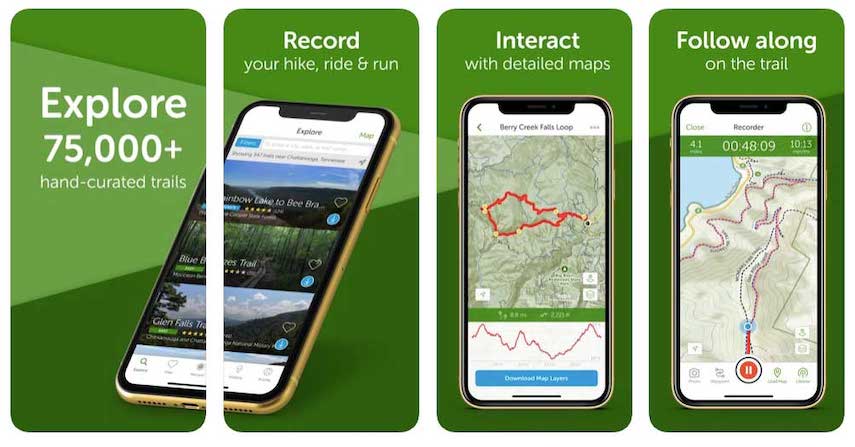 Available on both Google Play and the App Store, AllTrails is the big daddy of outdoor apps.
AllTrails have over 200,000 curated trail maps around the world – with over 7000 of them available for Australia.
Get inspired by local walking and biking trails and nature opportunities near you, and read user reviews and tips to find out what to know before you set off. The maps can be downloaded and used to track your adventures in real-time (if you don't mind paying the annual fee), or can be used for free via mobile data while you're out and about. You can even use the GPS on your phone to track your trails – which may help you retrace your steps if you get lost!
Free Wifi Finder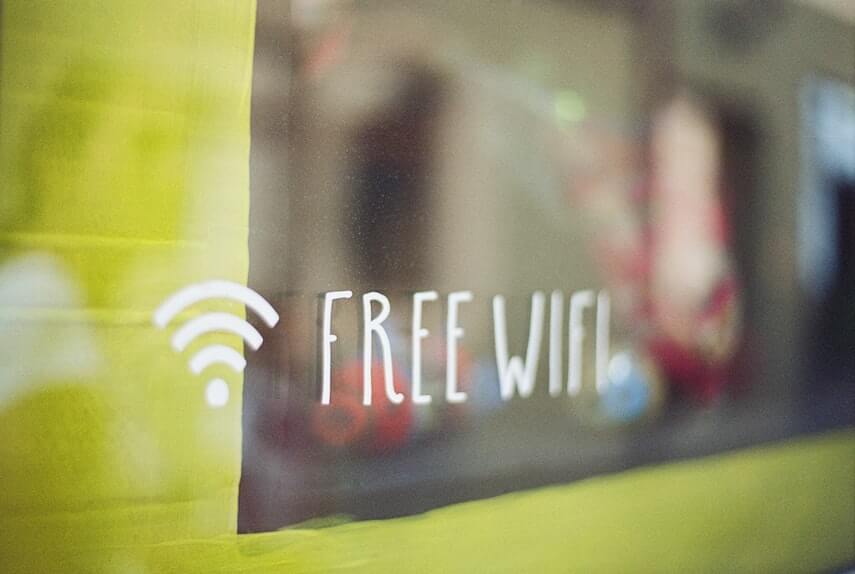 Wifi and internet access is a life essential for most people, no matter where they are in the world, but is the equivalent of liquid gold when you're travelling and don't want to run up a huge data bill. Use a free wifi finder app to help you out when you're in a pinch, although in some of the more remote parts of Australia, such as the Northern Territory and vast areas of Western Australia, be aware there may not be many options!
Hopper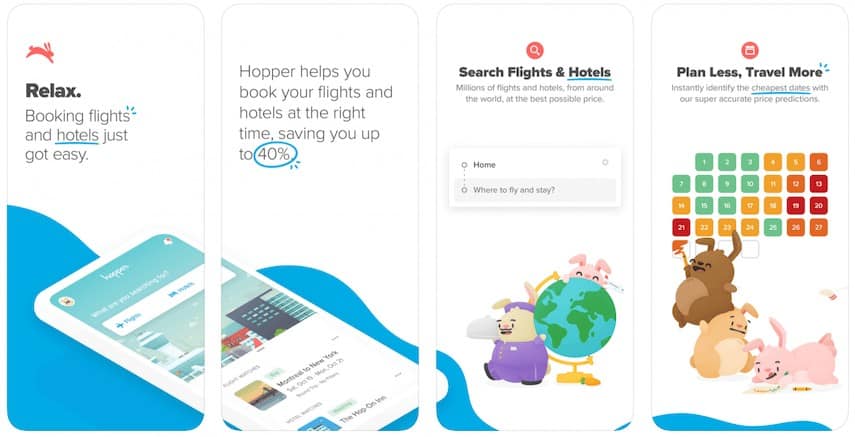 Hopper takes the guesswork out of booking flights and hotels by telling you when to book and when to wait. Its algorithm is 90% accurate when it comes to predicting price hikes and falls and with years of data can advise when it is likely you will get the best deals.
You can also use the tracking functions to monitor proposed routes and the app will send you a notification when it's the perfect time to grab a bargain.
StarTracker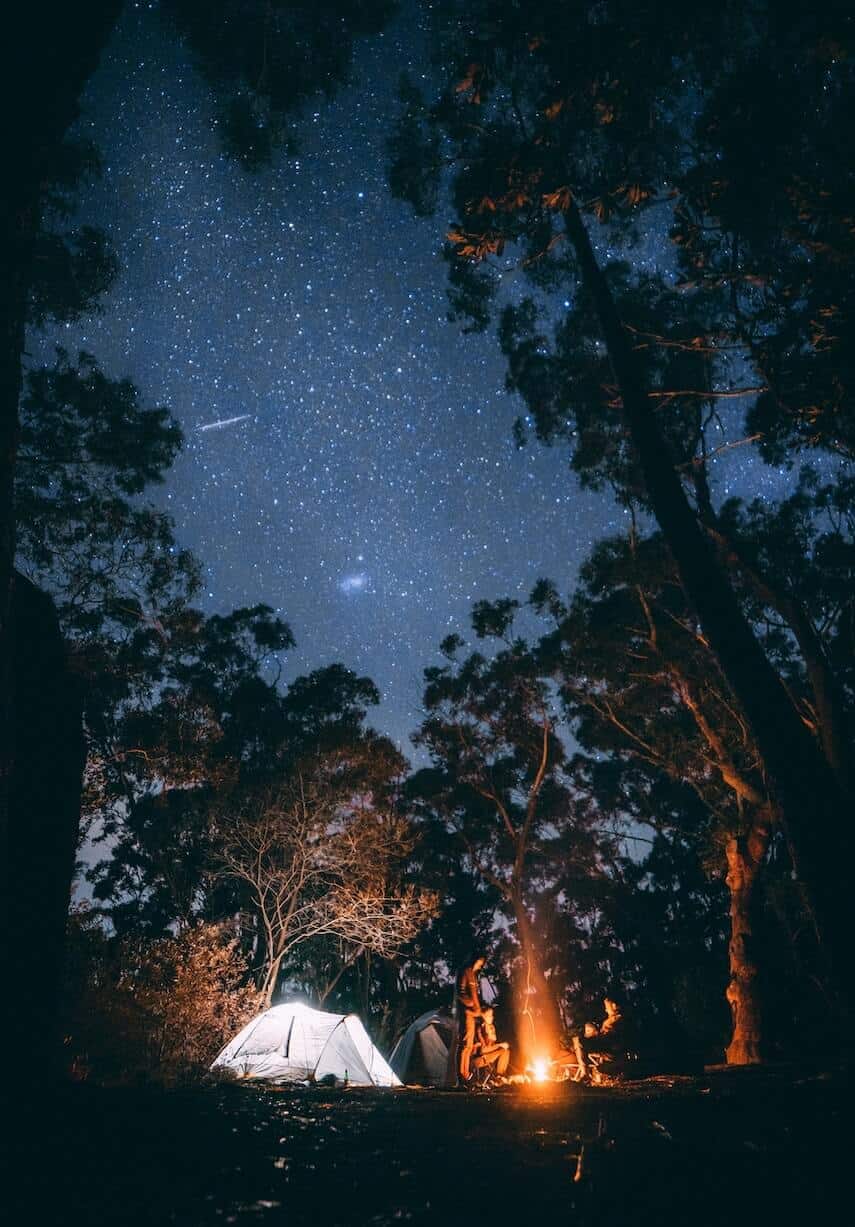 You know Australia is pretty big, right?! (It's almost the same size as mainland USA!) And with a population of around 25 million, (compared to the 330 million of the USA) – it is safe to say that we have a lot of space. But more importantly, we have a lot of empty sky above us, and plenty of places with minimal light pollution which is fantastic for stargazing.
If you're heading out into the country, the outback or just one of our incredible national parks, the StarTracker app is great fun for exploring the stars at night. Simply open the app, point your phone's camera to the sky, and the app will tell you what you are looking at. Stars, planets, or constellations – it's hours of fun.
(You can also point the phone at the ground and see what stars are on the other side of the world!) Get the App in the Playstore or AppStore.
Top Travel Apps for an Australian Road Trip
RoadTrippers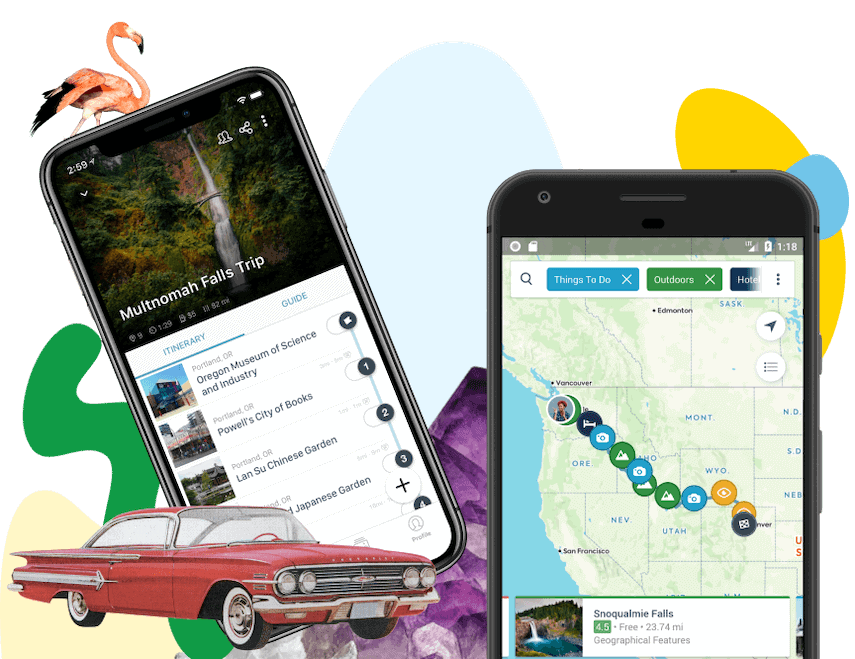 When you visit Australia, it's highly likely part of your adventure is going to include a road trip.
Plan your route, find attractions along the way, estimate driving times – RoadTrippers is a favourite road trip travel app has been the go-to app across the globe for putting together itineraries for years. Is invaluable when it comes to navigating the outback on our Aussie roads. Download the app here.
Spotify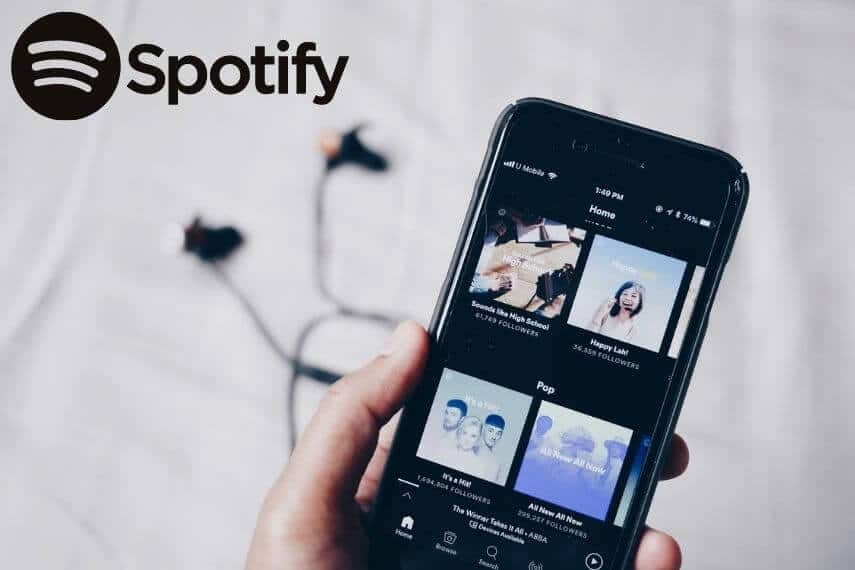 Whether you're driving, flying, or sitting on a bus for hours, having your favourite travel songs as the soundtrack makes any journey a lot easier. Happy songs, sad songs, adventure songs, rock songs, dance songs or songs to sing along to, the choice is yours (although actually singing along may not be appropriate depending on your situation!)
Waze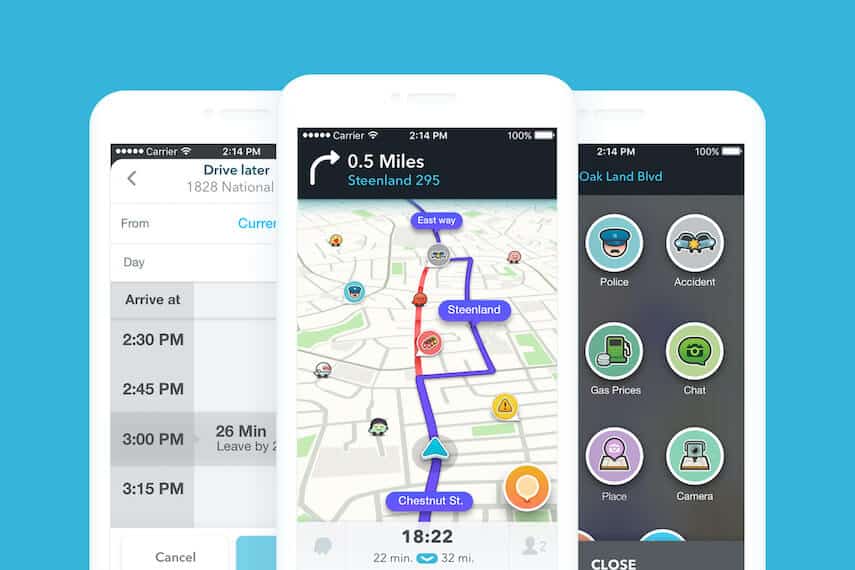 Waze is a much-loved map and navigation app offering real-time routes, directions and itineraries. Using current traffic reports and GPS navigation, it can help you get from A to B (similar to Google Maps) – but as fans of the app will attest – with much better voice prompts.
The real-time reporting of traffic accidents or simply, more traffic than normal, means the app gives you the quickest route, even after you have selected your destination. And if you have a trip scheduled for the next day, the app will alert you if there has been an unusual incident on your route and if you need to leave earlier.
The app also has a rideshare/carpool function, so even if you are not driving yourself, you can use the app to find others heading your way and share the fuel costs; or offer up a spare seat if you have one. You can download the app on iOS and Android here.
MapsMe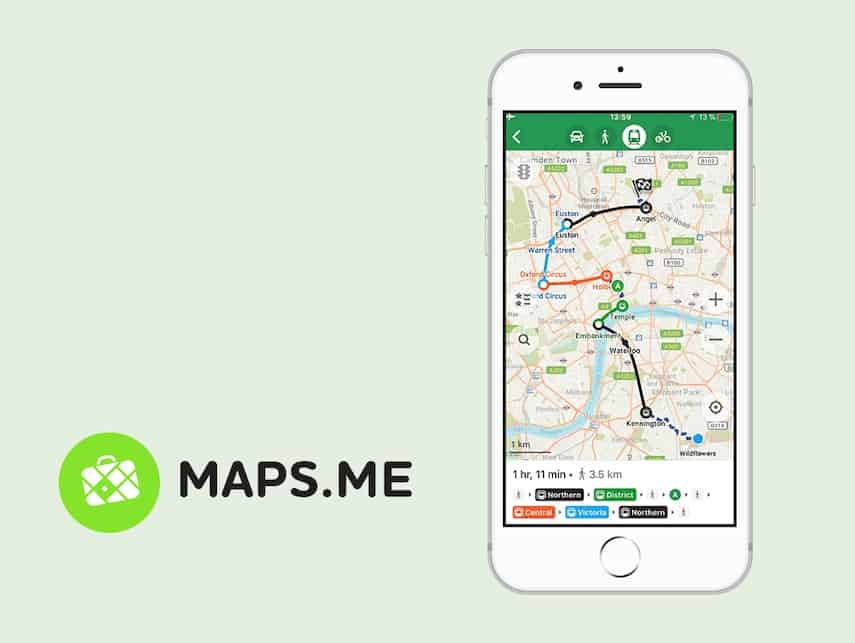 I first came across Maps.me when I was road-tripping across South Africa and it has been one of my top travel apps ever since. Plug in your destination and the app with give you A to B directions for driving, walking or public transport. These maps have to be downloaded to your phone – and are typically done for a specific geographic area/region at a time – but can be used offline once you have them (meaning no pesky roaming charges)
Pus, one of my favourite features – lots of viewpoints and points of interest built into the app that you can preview to decide if you want to stop along your way.
It's one of the best free travel apps on the list. Download it on Google Play or the App Store.
Fuel Map Australia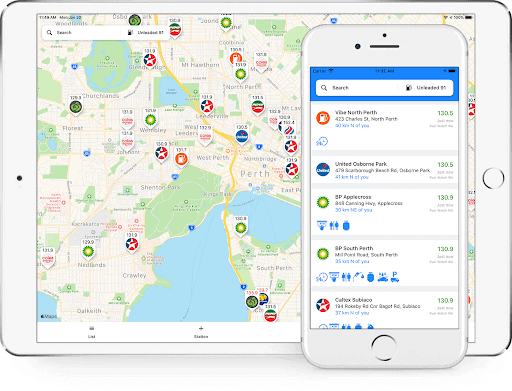 Avoid that wave of panic that makes you drive directly to the nearest fuel station as soon as the petrol light comes on, and use the app to find not only the nearest petrol station but also the one with the cheapest fuel at any given moment. Available on iOS and Android.
Toilet Finder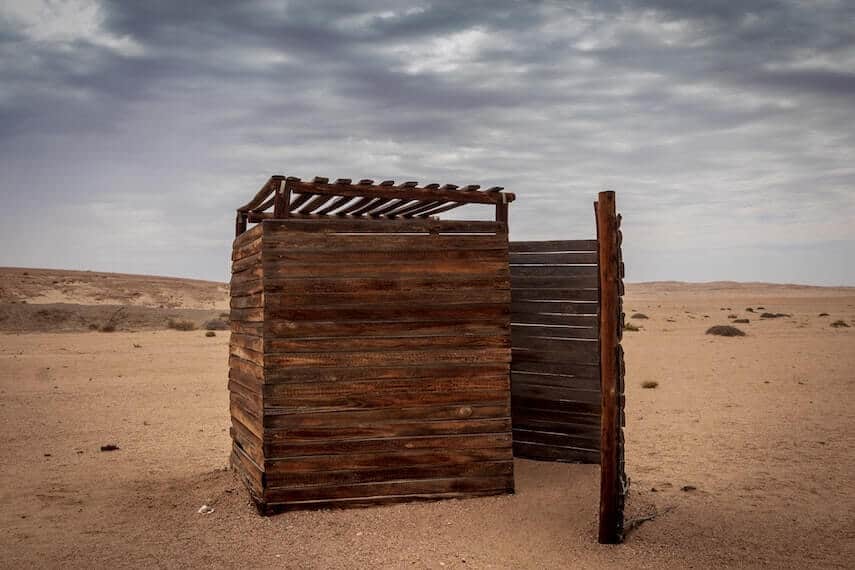 With the best trip planning in the world, there are some things you just can't plan for – and that's toilet stops. This app may seem to be a little random, but it does exactly what it says on the tin and will make sure you don't get caught short. (Making this one of the most useful travel apps on the list!)
Free Travel Apps for Managing Your Money On the Road
Trail Wallet (IOS) or Travel Spend (IOS/Android)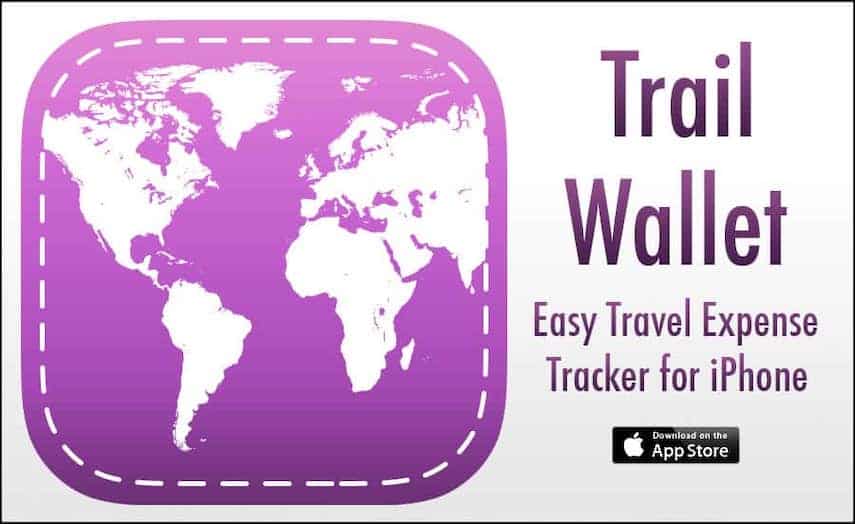 For budgeting and tracking expenses, there really is no better app. With an intuitive interface, it is extremely user friendly, and the ability to log spending by taking a photo of the receipt means it is easy to stay on top of your spending. The only down side is that it is only available on iPhones and not Android phones.
For those wanting something just for receipts, we recommend Smart Receipts. This is particularly good for grouping expenses into lists that work for you (destination, category etc)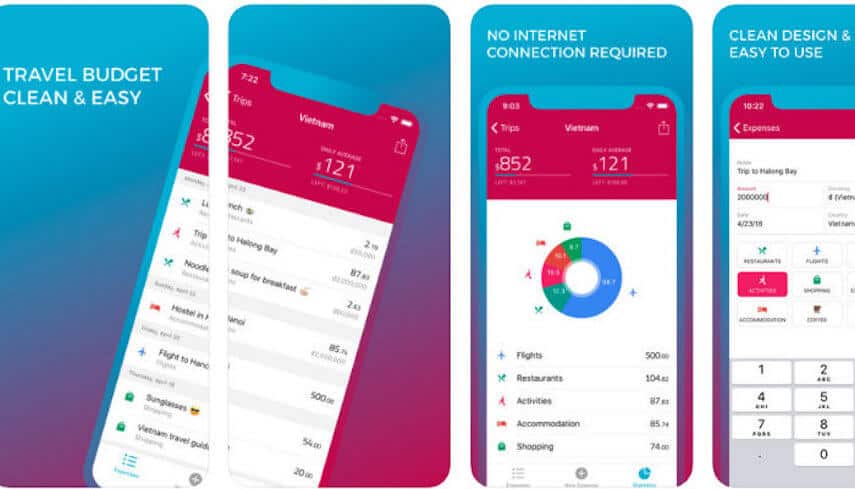 Travel Spend is similar to Trail Wallet in terms of spending tracking, adding expenses on the go and keeping track of your budget – and is the best alternative for those who are Android devotees.
XE Currency Converter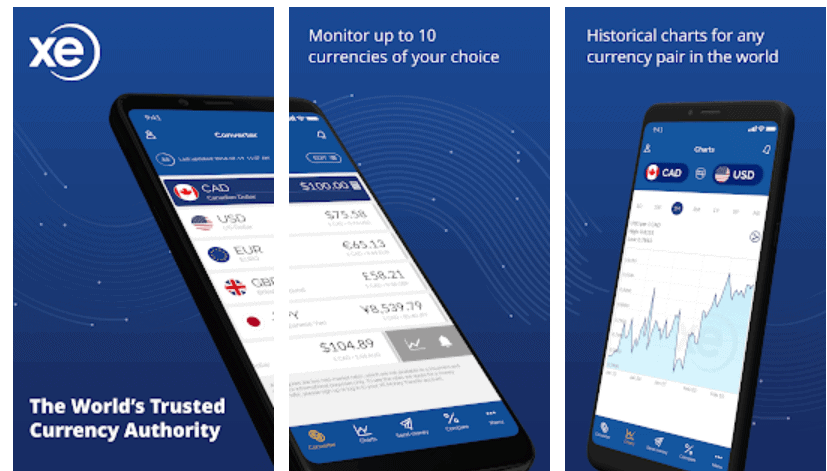 With ever-changing exchange rates knowing exactly how much your money is worth – or how much something costs in your own currency is priceless and is super handy to have at the touch of a button on your phone.
The exchange rates are live where you are connected to the internet – and where you are not, it uses the rate saved from the last time you opened the app. (Our top tip if you are relying on hotel wifi – open the app just before you leave your hotel for the day so your app exchange rates are never more than a few hours old.)
The XE Currency App also offers international money transfers, however for the best rates we recommend using Wise – whom you can also get a travel credit card for which lets you hold multiple currencies. This allows you to spend in whichever currency you like, and convert cash at the best rate at any given time.
The Best Travel Apps for Australia (and beyond!)
Whatsapp / Facebook Messenger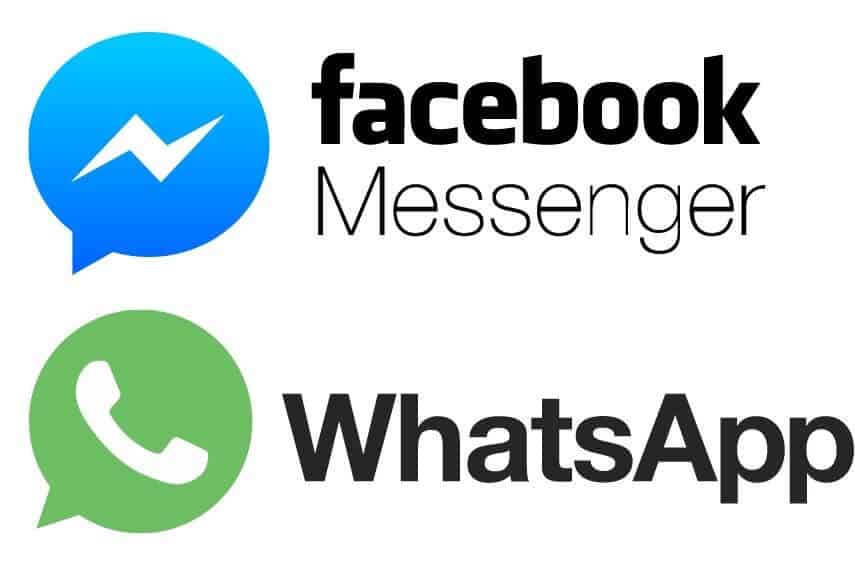 Stay in touch without spending a fortune. Both apps offer users the ability to call or message for free when using a WiFi connection.
TripIt: Travel Planner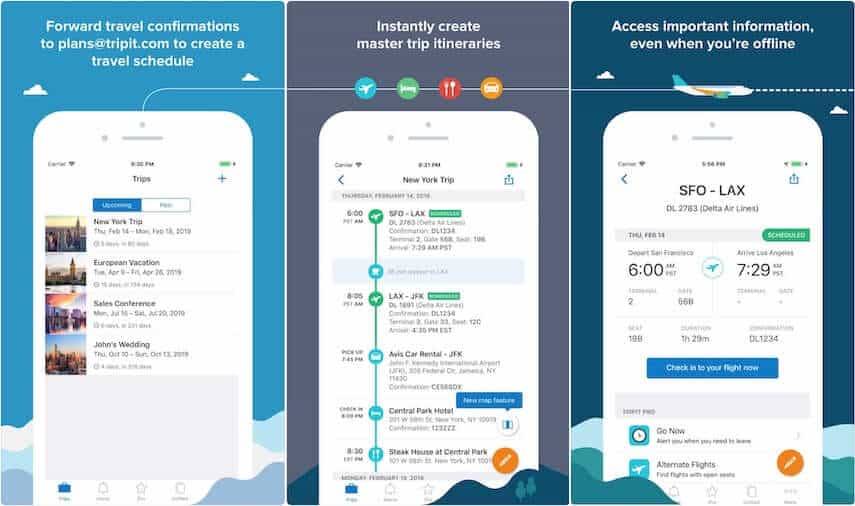 Keep all your itineraries, tickets and booking confirmations in one spot.
The app will group together and organise activities and tickets that fall within the date ranges of any return flights, and will track your travels as time passes. The app can also pull tickets out and log them automatically from your email when you link it to the app, and you can manually add them if it misses any.
For busy travel periods, this app is invaluable and as all your trips are stored in the app, can help you keep track of all your past adventures too.
Uber / Ola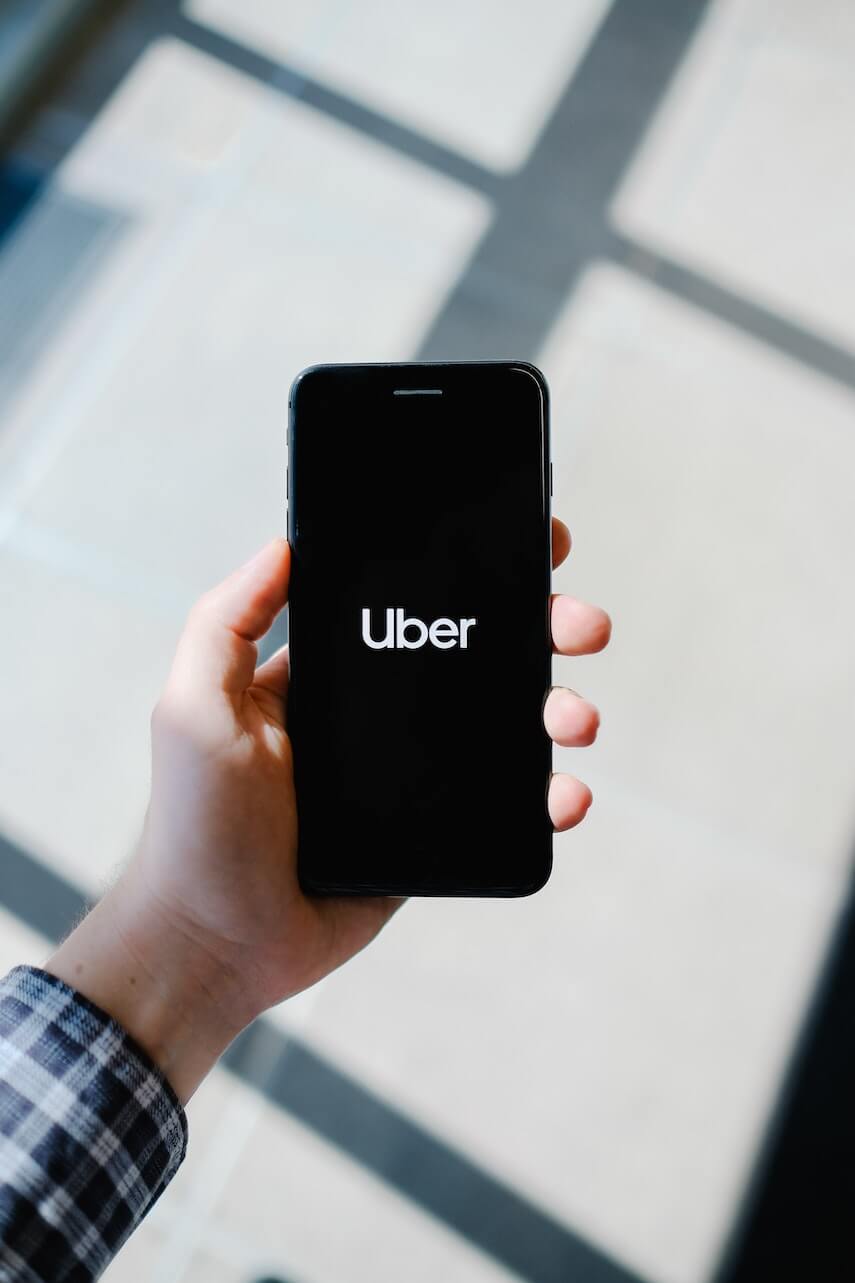 Uber and Ola are two of the most popular rideshare apps in Australia and often provide a much better service and fees than traditional cabs, and are particularly useful where public transport is not a viable option.
Wherever you are in Australia, it is of vital importance that everyone has the opportunity to get home safely, and rideshare apps such as Uber and Ola offer the ability for guests to track their drivers, their route and even share their current location with others.
We recommend having both downloaded and checking your fare on each before making a booking. Depending on surge charging at any given time, one app may be significantly cheaper than the other. (I also love that your Ola account earns you Velocity frequent flyer points, but I'm just a big points geek!)
Google Translate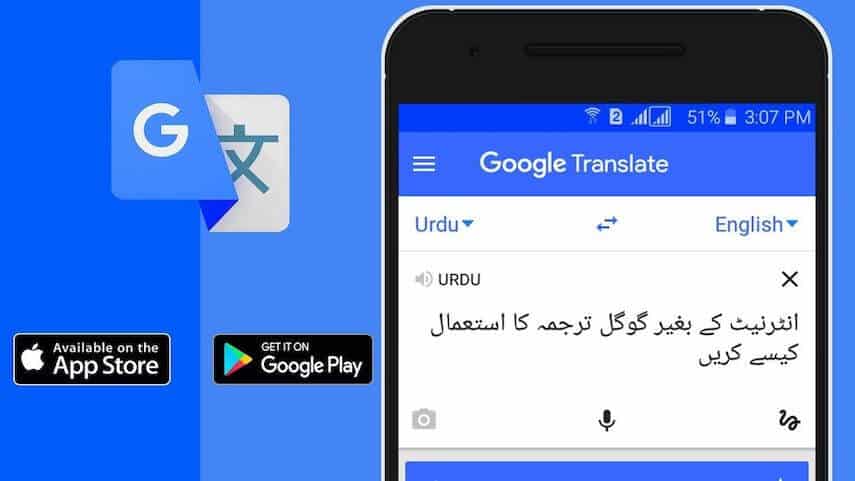 Although English is the official language of Australia, we're an extremely multicultural country. Available on iOS and Android, it offers translation across multiple languages – and while it's quite clever, and getting better all the time – it's not foolproof. Great for basic translation where you need to get your message across, it can be a huge help in a country where you don't speak the language or they don't speak yours.
Packpoint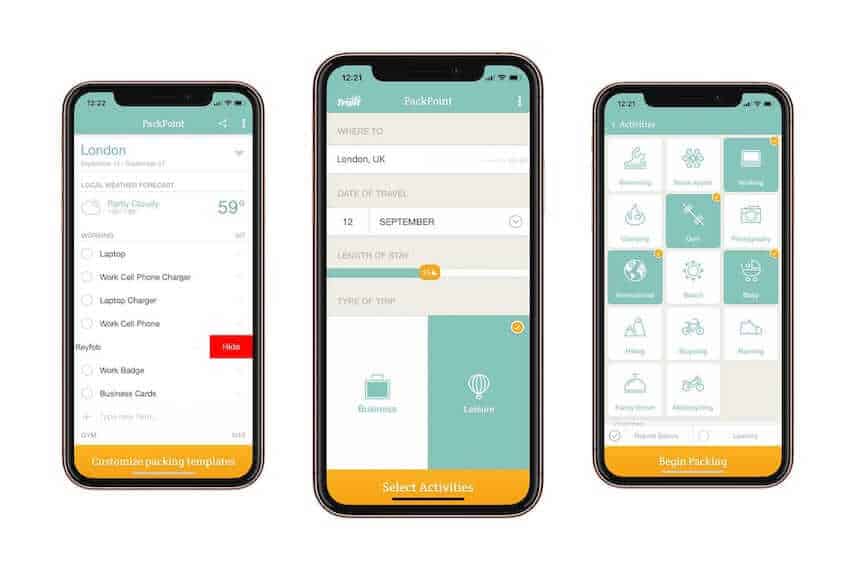 Build custom packing lists for every trip, whatever your destination and even by what activities you have planned! Hiking? You'll need hiking boots, socks and a water bottle. Swimming & Snorkelling? The app will remind you to pack swimmers, snorkel mask and fins and sunscreen (preferably reef safe to help protect Australia's and the world's oceans). Use the handy tick list the check things off as you pack – and you'll never forget anything again.
Sky Scanner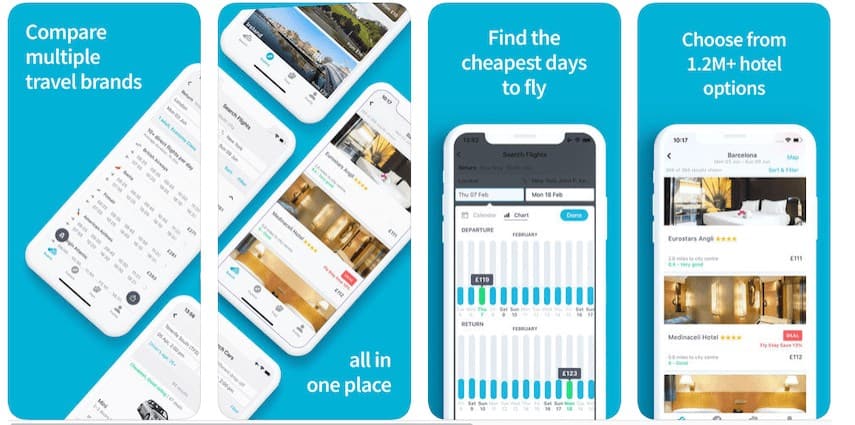 For those keeping an eye on the skies, trying to airfare costs down can be a challenge (and especially when you're trying to get from one side of Australia to the other. We're a pretty big country and fares often reflect that!)
Travello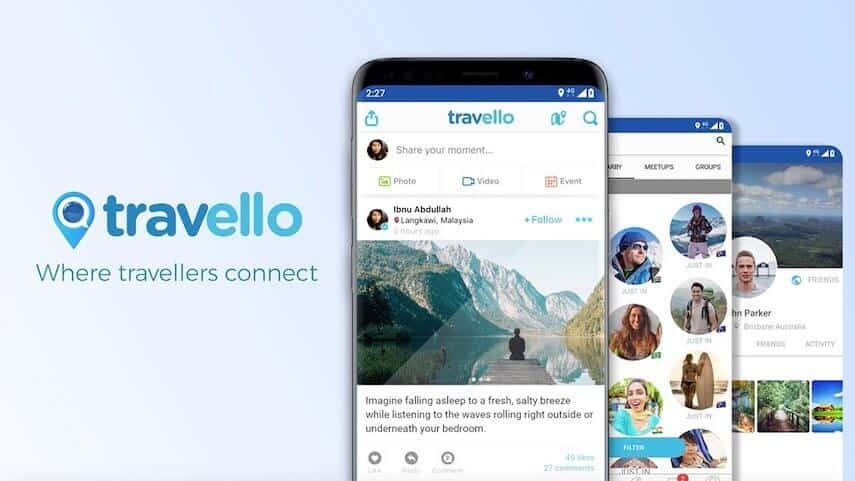 Find travel buddies – built as a Facebook for travellers, Travello is perfect for solo travel and has a groups function for finding those in the same location as you, heading to the same location as you and share your interests. In recent years, it has also branched out into a tour and experience app that can be booked with operators around the world.
That's a wrap, we hope our Australia travel guide to the best Australian Apps for Travel has shown you exactly what mobile apps will help when it comes to exploring Australia. And If you have planned your trip with an Australian travel app that isn't on the list, be sure to let us know in the comments so we can add it!
Oh, if you liked this post please share on Facebook, tweet or pin – I'd really appreciate it! Click the P in the share bar for the full-size image!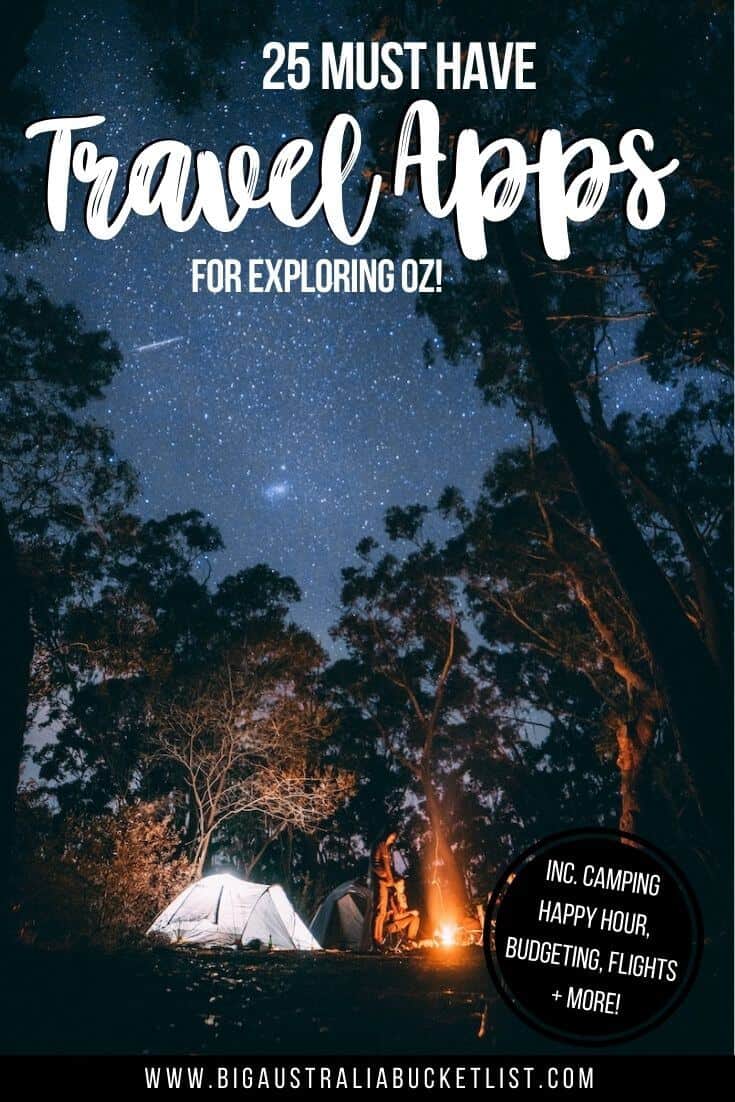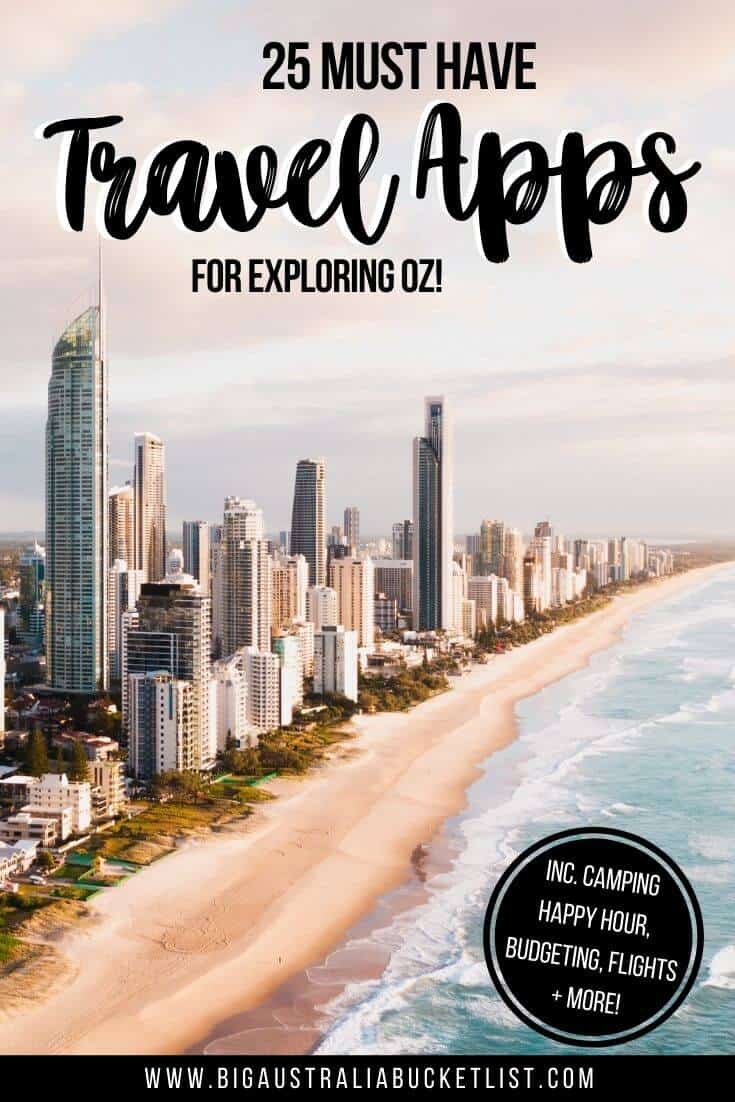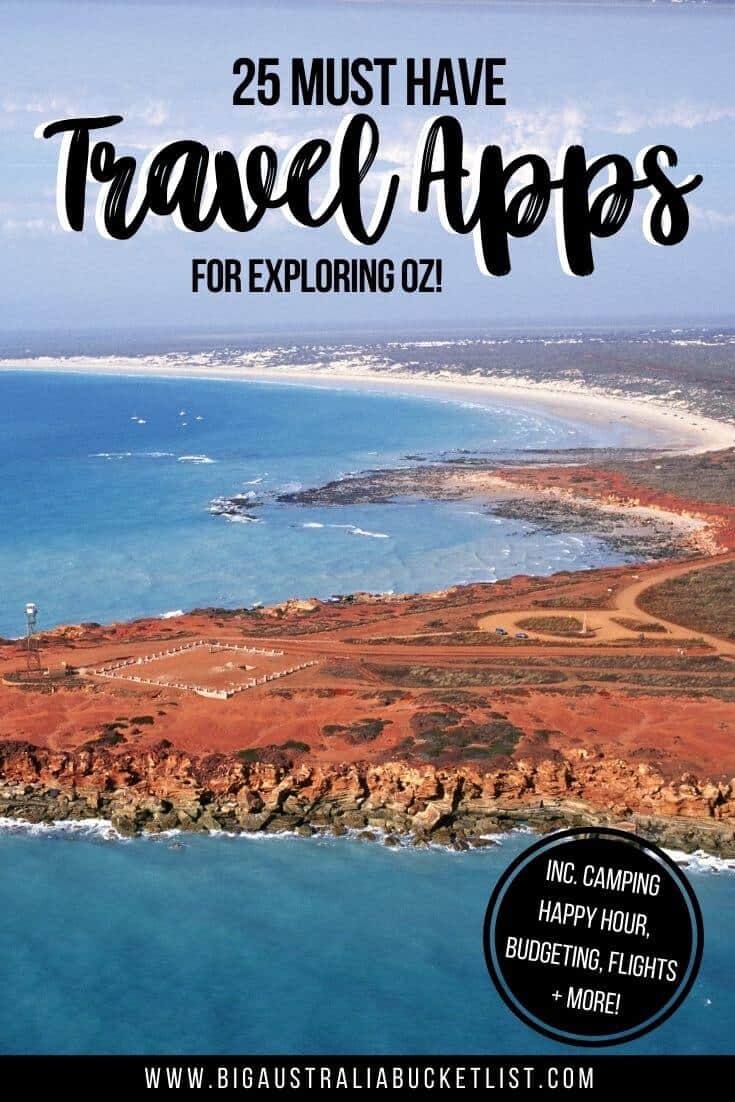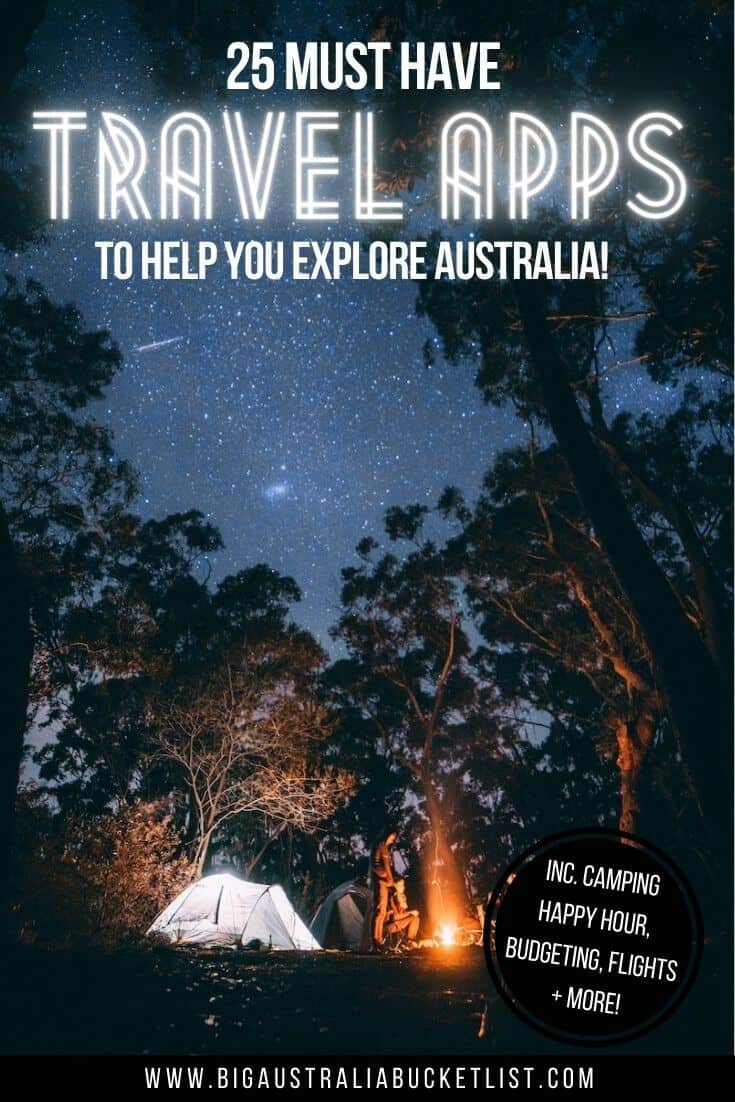 READY MORE TRAVEL INSPIRATION? YOU MIGHT BE INTERESTED IN THESE RECENT POSTS, TRAVEL ARTICLES, TRAVEL TIPS, DESTINATION GUIDES, TRAVELER RESOURCES, TRAVEL GEAR GUIDES AND RELATED POSTS ABOUT OTHER AMAZING PLACES AROUND AUSTRALIA:
Test Your Aussie Knowledge: The Big Australia Trivia Quiz + Aussie Slang Dictionary + Australia Facts
South Australia: Adelaide Travel Guide (Perfect for First Time Visitors)
Australian Capital Territory: Top Things to do in the ACT
Queensland: QLD Bucket List (inc. the some of the best spots on the East Coast Australia – think Gold Coast, Sunshine Coast, Airlie Beach, and the Great Barrier Reef) + 50 Top Things to do in Outback Queensland
New South Wales: Top Things to do in Sydney, Best Places to visit in NSW (including the Opera House, Blue Mountains National Park)
Victoria: The Ultimate Victoria Bucketlist (inc. the Great Ocean Road), Melbourne Travel Guide (Perfect for First Timers) + Free Things to do in Melbourne, Melbourne Weekend Getaways & Best Time to Visit Melbourne (Month by Month Guide)
General Australia Inspiration: 25 Best Places to Visit in Australia (inc. Alice Springs in the NT!)
For International travel guides (North America, Europe, Middle East, Africa etc) head on over to MakeTimeToSeeTheWorld.com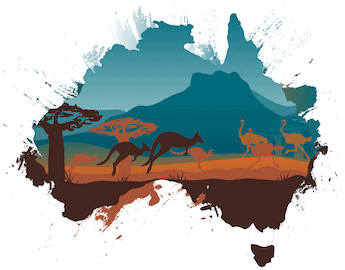 Hi There! Thanks for reading our guide to 25 BEST Australia Travel Apps / Generally The Best Travel Apps for Australia (and Beyond)! I just wanted to let you know that this post contains affiliate links, which means if you purchase something after clicking a link, I may get a small commission – which is at absolutely no cost to you. If you enjoyed this article and are going to be searching for some of the things I mention anyway, I would love it if you could click through from the links above & thank you in advance! Read my full Disclosure here.