Travelling to Melbourne and think it's going to be just another big city? Think again. Melbourne is bursting with quirks, things to do, its unique culture and identity, diversity and is definitely one of the best places to visit in Australia.
Spending time in Melbourne, whether it's a few days or you've decided to move to Melbourne, there are some things you need to learn about the city and how to make the most of your time in this awesome place. Read on for all the things you should know in this Melbourne travel guide (written by a local!)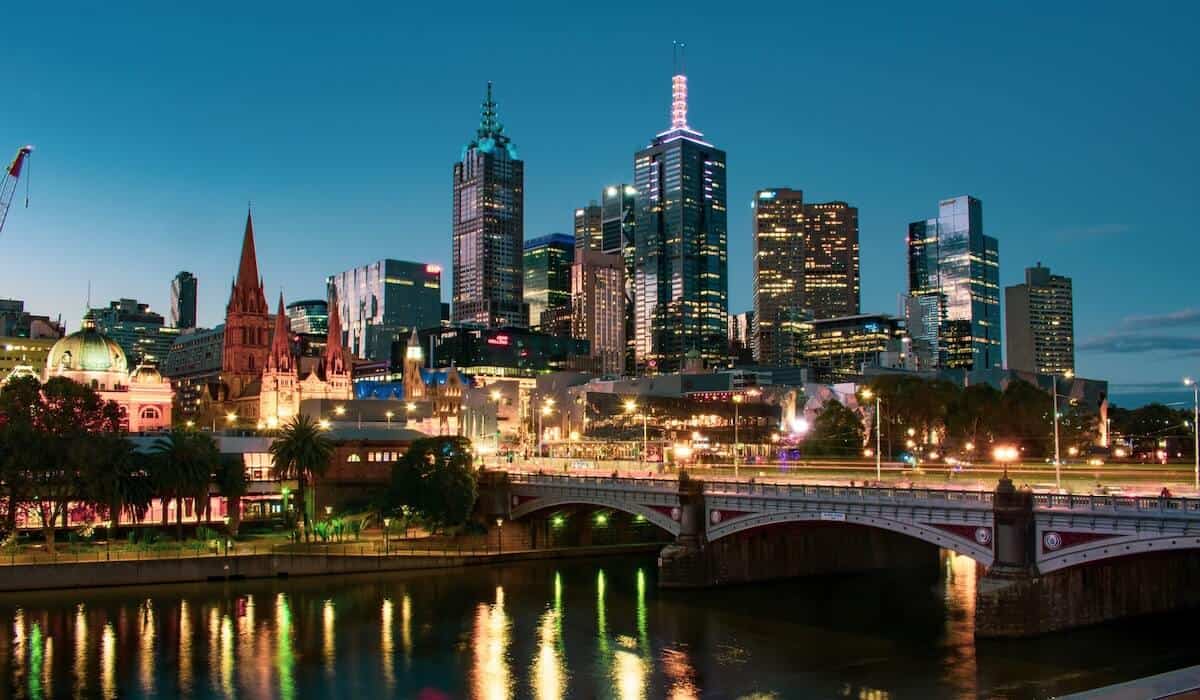 Disclaimer: Almost all posts on this site contain affiliate links, and this one with our Complete Melbourne Travel Guide (What to see, do, eat, stay, save & more) is no different. This means that if you click on any of the links in this post (and make a purchase) I may receive a small commission at absolutely no cost to you. Each post is carefully crafted to (hopefully!) answer all your questions and recommendations are made where we believe they will improve your trip and help with your planning. As such we thank you in advance should you decide to click & buy. Read my full disclosure here.
A Complete Melbourne Travel Guide (by a local!)
A Quick Guide to Melbourne Culture
Melbourne is the capital city of Victoria located in Southern Australia and is both an international gateway and a fantastic marker for Australian road trips. Visiting Melbourne is a unique trip in itself though because there is a culture in the city that residents abide by and tourists can sense.
To make the most out of your Melbourne trip, first you need to understand Melbourne culture.
Melburnians are liberal, laidback, cool and accepting people. Melbourne is a multicultural city and the diversity is reflected in the street art, neighbourhoods, food, museums, galleries and events. The city is LGBTQ+ friendly.
You must learn the ways of the weather, catch a few Melbourne phrases, order the correct coffee, integrate music into your visit, know that the centre of the city is known as the CBD and confidently wear all black, every day.
Understand the Lingo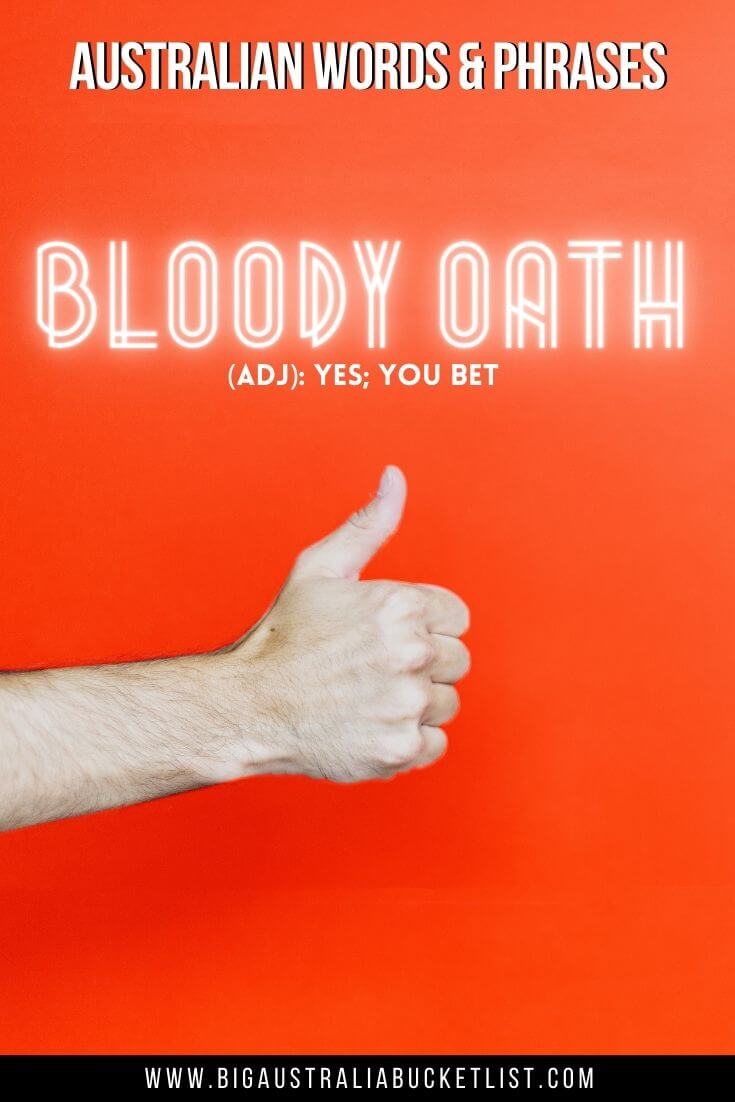 Australians speak English but it's definitely Australian English and something you'll have to pick up on a visit to Melbourne! It took me a while but I definitely caught on to the phrases heard in Melbourne by locals and especially the Melbourne drinks language. Melburnians are extremely proud and particular about their coffee and you must learn the lingo before ordering if you don't want to look like another typical tourist or if you get a job and need to know what the customers are ordering (could you make a frothy, 3 shot, skinny, latte please).
It's not just the drinks lingo unique to Melbourne, all the locals seem to have nicknames too. If there's a Jonathan it's highly likely that he'll be known as Jonno and I'm sure your Aussie friends will come up with a nickname for you at some point.
Above all, it's the everyday language in Melbourne that is a great experience to live and work amongst, and if you meet locals on your travels then you'll get to hear their talk too about the footie, their beloved Straya and when they answer 'yeah, nah' and you're not 100% if it was a yes or a no.
Just remember, most things are abbreviated so: afternoon is arvo, avocado is avo, McDonalds is Maccas and, one of the most famous, a barbecue is a barbie!
READ MORE:
Our complete guide to
Australian Slang
(150+ words and how to speak like an Aussie!)
Be Prepared for Melbourne's Weather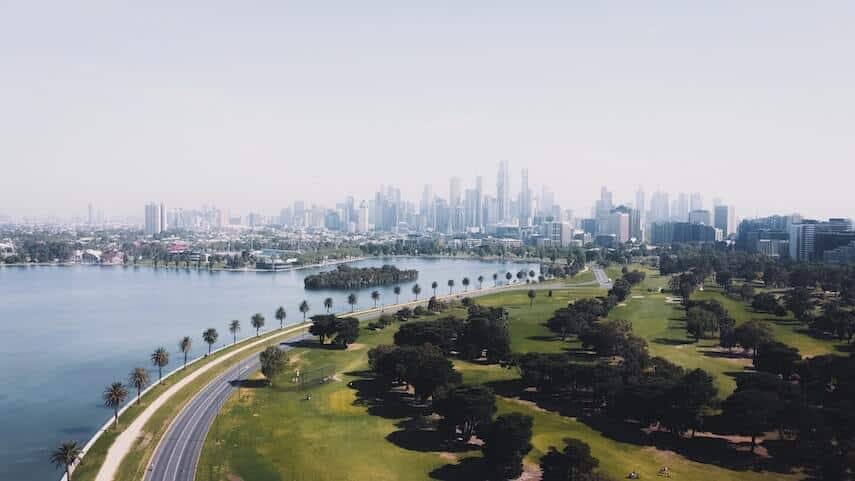 Melbourne has its own weather and is known for offering '4 seasons in a day'. While this may sound crazy, it really is a phenomenon that you may not believe until you experience a true Melbourne weather day.
There are some of the most gorgeous sunsets found on the city outskirts looking over the skyline, the most torrential hailstones, wind that can knock your socks off, blistering Australian heat and risk of flooding. That can all happen in one day. Yes, in one day!
Although it sounds apocalyptic to everyone outside of Melbourne, none of the locals bat an eyelid because it's a normal occurrence. It will be the height of summer and you'll see Melburnians carrying an umbrella in their bags or it's a miserable, rainy day but some of the locals have planned a barbecue that afternoon. That's because of the high likelihood of the weather flipping and how they are so accustomed to four seasons in one day.
To be prepared:
Don't be surprised when this happens on your trip and don't get too annoyed about it, it'll probably change in an hour
Be mindful of the change in the weather and carry anything you may need like an umbrella or sun cream
Embrace the wonder that is the weather in Melbourne and treat it as a part of the culture in the city
Read our guide to the Best Time to Visit Melbourne (A Month by Month Guide) for more details!
.
How to Get Around Melbourne (and from the airport)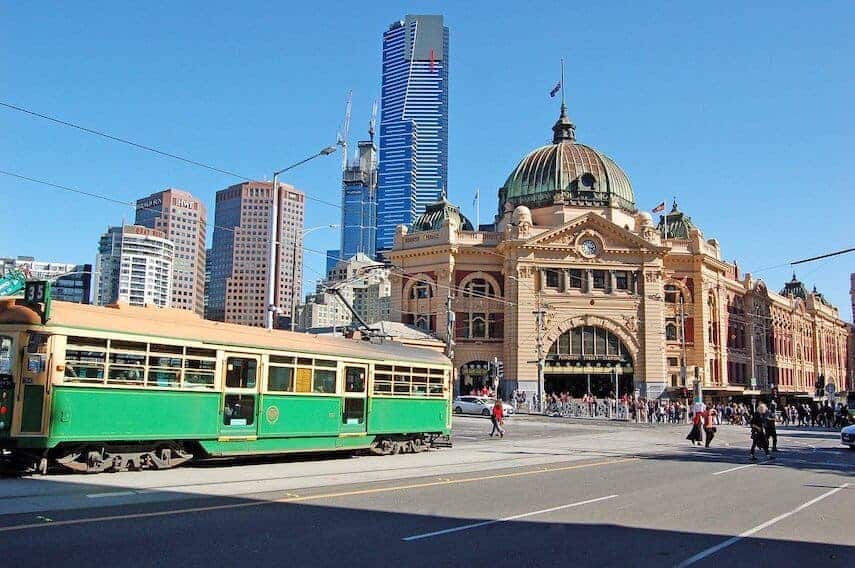 From Melbourne's Tullamarine airport, you can catch the Skybus ($18 one way) to take you into the city. Alternatively, you can request an Uber (which allows you to check the fare before ordering your cab) or catch one of the many taxis waiting outside the arrival terminal. But bare in mind that taxis in Melbourne are not cheap. You'll be charged between $55 to $65 for the privilege!
Once you've escaped the international airport, It's so easy to get around Melbourne because the public transportation is reliable and often. The main means of transport is the inner-city tram but there are also train lines, buses and efficient, ever-growing Uber, Ola and DiDi.
To get around with any of the public transportation, you must get a myki card (pronounced my-kee). This little black piece of plastic is a key to the city. You can top up at most stops and 7/11s and all you have to do is tap it on for your journey. Be mindful that there are inspectors who check if people have tapped on and unlike Sydney, you cannot use a debit or credit card directly on the machines – you HAVE to have a Myki.
Tip: If you get the tram and you're within Melbourne CBD (Central Business District), then you don't have to tap on or tap off because the CBD is a completely free zone.
Another note about getting around Melbourne is the fact that traffic lights and stopping at crossings are taken seriously and the rules are followed very strictly. There is no jay-walking and you'll soon get used to stopping every few blocks to cross the road and hearing the familiar sound that allows you to cross. So many people associate this noise with walking around Melbourne.
.
Where to Stay in Melbourne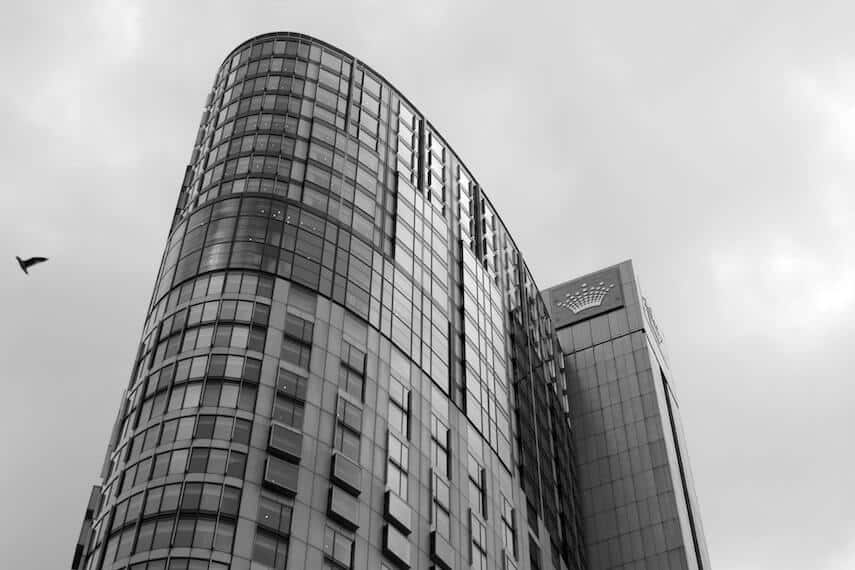 Because Melbourne is the second largest city in Australia, it has plenty of places to stay. Whether you're after a hostel, a mid-range or a luxury hotel, you will be spoilt for choice in Melbourne.
United Backpackers Melbourne (Backpackers <$50)
United Backpackers has been voted the best backpackers in town and has the best location, directly opposite the iconic Flinders Street Station and 50 meters from Federation Square and the beautiful Yarra River.
Check Prices for later | Read Reviews
Travelodge Hotel Melbourne Southbank (Mid-Range hotel <$200)
The Travelodge is located in the heart of Southbank, close to the Yarra River and walking distance to many tourists attractions, restaurants, bars and the shopping precinct.
Check Prices for later | Read Reviews
Crown Towers (Luxury >$300)
The Crown Tower is undoubtedly the most luxurious hotel in Melbourne. The rooms have recently been renovated and some have uninterrupted views of the Yarra and the city. Located in Southbank, it has the perfect location.
Check Prices for later | Read Reviews on Trip Advisor
Where to Eat & Drink in Melbourne
Understanding the culture surrounding food and drink in Melbourne is something you will acquire over time spent in the city and eating/drinking out but there are some obvious points to learn about locals and the drinking/eating out culture.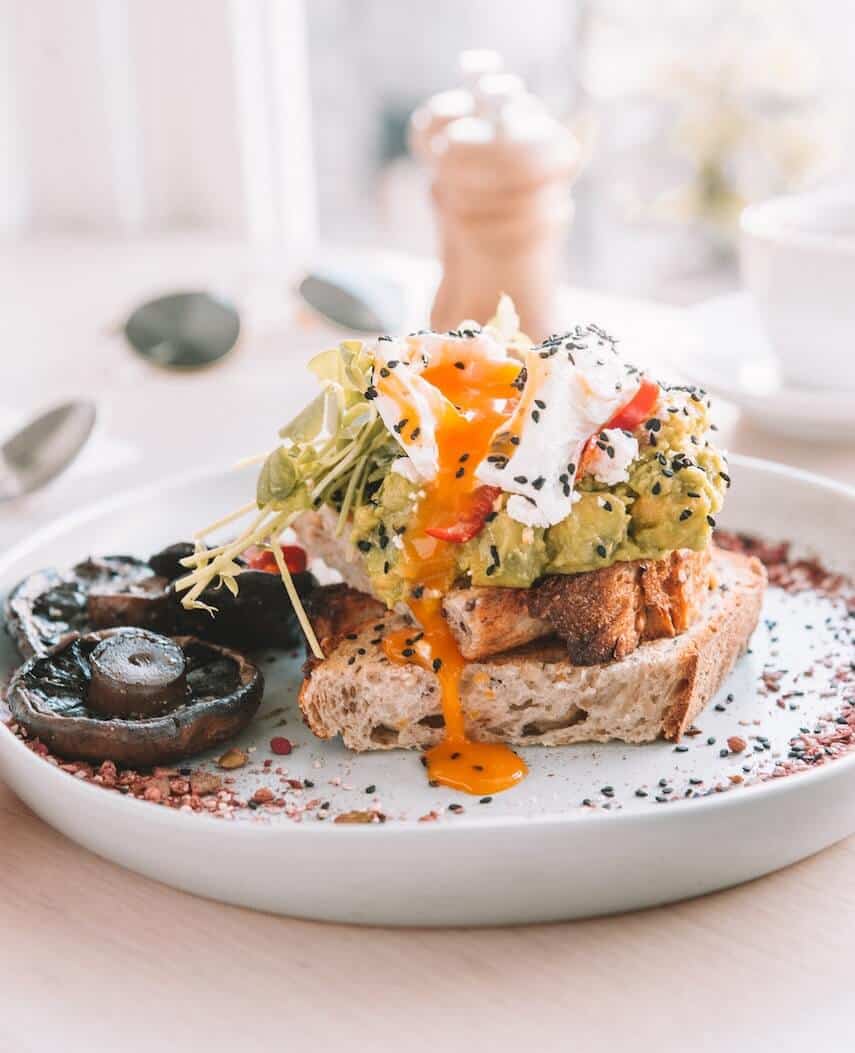 Food Scene
The diverse food scene is one of the best parts of Melbourne and there are hundreds of quirky Melbourne eateries to choose from. Given that Melbourne has the largest Greek population outside of Greece, it's obvious that the Greek food is authentic and delicious. There's also Melbourne Chinatown with authentic Hot Pots (an absolute must-eat in Melbourne where you choose your own ingredients from shelves, pick a broth and they whip it up in under 10 minutes). Also, go to Lygon Street for the best, authentic Italian cuisine.
Don't forget to try the Australian specialties too like a burger with an egg and beetroot, a parmigiana (fondly known to the locals as a 'parmie'), an Australian pie and pavlova for dessert.
Our Melbourne CBD Restaurant Recommendations:
Mamasita;
Supernormal;
Lucy Liu;
Saké; and
Rice Paper Scissors.
Brunch
Brunch is a way of life in Melbourne and has become ingrained in the culture. You'll find brunch almost everywhere in Melbourne and to find some gems, get out to the suburbs of Melbourne. In addition, bottomless brunch is also popular with locals on the weekends and you can find some great deals to drink as much as you can in two hours with, of course, a choice of brunch.
Our recommended brunch spots in Melbourne:
Top Paddock for brunch;
Baco Brunswick for a Mexican inspired bottomless brunch; and
Fargo and Co (Richmond) for typical Aussie fare and bottomless prosecco, mimosas + schooners of house beer!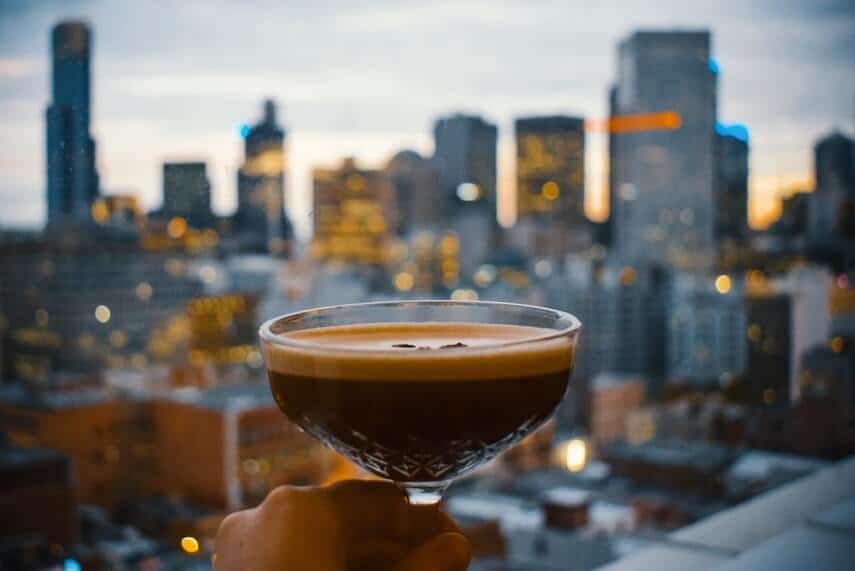 Coffee
Coffee is an integral part of Melbourne life. Everyone drinks coffee and everyone has their order perfected. It's quite hard to find a bad coffee in Melbourne (even the 7/11 ones are good and cost just a dollar). There is an art to serving coffee so it will be hard to get a barista job in Melbourne without some experience (unless you luckily find a gig where they train you). There is no such thing as ordering 'a coffee'. You must be specific in what coffee you want. Things to ask for:
Type of coffee. E.g. Latte, Cappuccino, Macchiato,
Caffeinated or Decaf
How strong. E.g. half a shot, double, treble
Frothy or flat
Type of milk. E.g. full fat, skinny, oat, almond
Sugar, sweetener or syrup
How hot. E.g. Extra hot
It may seem like an ordeal but once you know, you know and you'll notice every time a tourist asks for 'a coffee'.
Insider Tips: As the undisputed coffee snobs of Australia, Melburnians are proud of the coffee culture, and some of the best drops can be found in the inner city suburbs. Head to Industry Beans in Brunswick Street or Heartattack and Vine in Carlton.
Melbourne is the Sporting Capital of Oz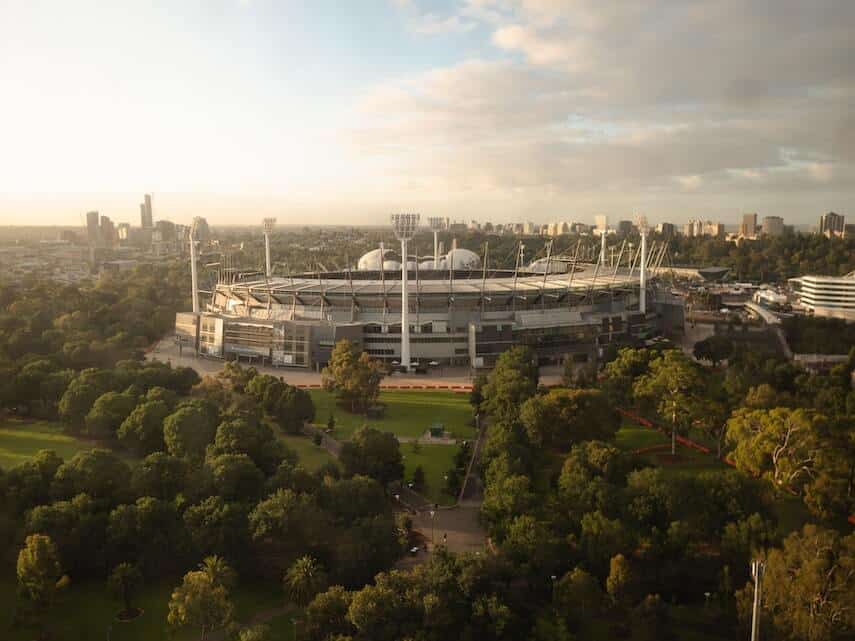 Melbourne is known as the sporting capital of Australia and Melburnians are extremely proud of this.
The religion in Melbourne is Australian Rules Football via the Australian Football League (AFL). I have never seen anything like the day of the AFL Grand Finale. The streets were silent and the shops and public transport were empty because if they weren't at work, every single Melburnian resident was either at the Melbourne Cricket Ground (above), at home or in a pub watching (and screaming at) the final game. Afterwards, there were swarms of people coming back to the city and the game colours looked like a moving parade through Melbourne CBD.
It's not just the footie that is a major event in Melbourne, as the ground's namesake above, cricket is a huge deal in Melbourne (and in Australia as a whole) and many international and major matches are played in the heart of Melbourne.
The famous Australian Open is a tennis tournament held in Melbourne every January and is the first of four global events across the year including French Open, Wimbledon and US Open. The Australian Open is a huge deal in Melbourne with lots of hype around the city in the lead up and promotions in bars/pubs for the matches. If you don't have tickets to see the action live, the games are shown on a big screen in Federation Square and there's other pop-up competitions around Melbourne for the chance to win tickets! It's a fun time to be in Melbourne whether you like Tennis or not.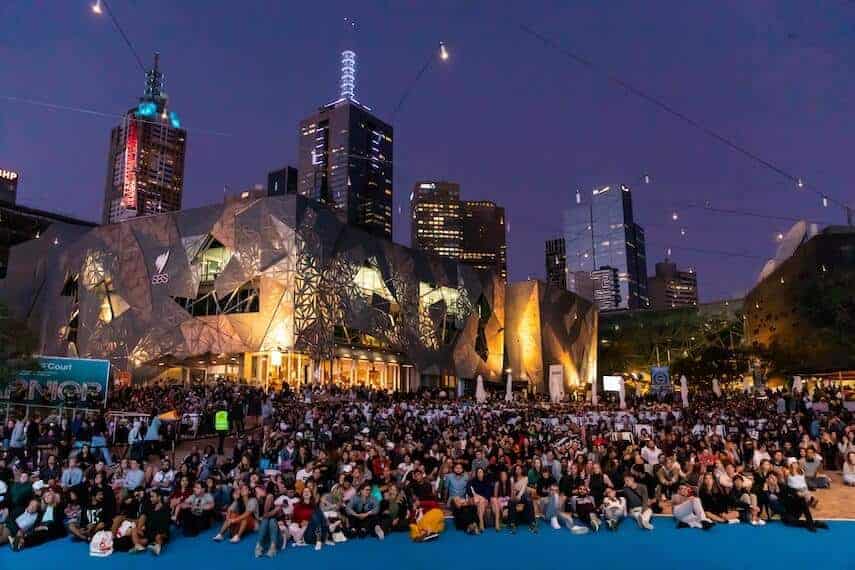 There's also the Australian Grand Prix held a few weeks after the Australian Open and is a significant event for motor racers around the world. Formula One is hosted in Melbourne's Albert Park Circuit every year with lots of hype and promotion for the event around the city. In Melbourne, you can hear the cars racing and revving from miles away and you can make your way to St Kilda on Tram number 96 to get in on the action of the competition.
Every November is a 'race that stops the nation', another sporting importance called the Melbourne Cup, Australia's most famous horse racing competition, held in none other than its namesake, Melbourne. Venues all over Melbourne take advantage of this time of year and host fancy bottomless brunches and other organised afternoons specifically to show the Melbourne Cup. It's a day where everyone dresses in their Sunday best, gambles and drinks.
A good place that will show almost all the sporting games is the Crown Casino, arguably its own landmark in Melbourne CBD, found next to the Yarra River. Visiting the Crown Casino is a must in Melbourne anyway but a good excuse to visit is to watch a sports game.
Hopefully, you can now understand why sport is of cultural significance for Melburnians with all the sporting events they hold in their city!
.
Top 10+ Things You Must Do in Melbourne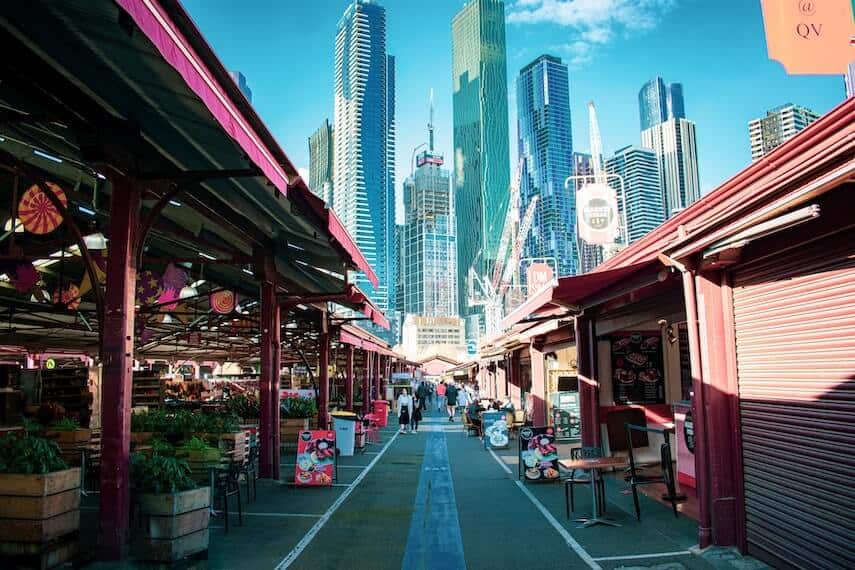 Here are the top things you must do in Melbourne in addition to the things mentioned above.
Soar to the Southern Hemisphere's highest viewing point, Eureka Skydeck (one of the 'highest' Melbourne attractions)
Visit Melbourne's Market lanes and street markets such as Queen Victoria Market (above), South Melbourne Market, Prahran Market and Flinders Lane for local produce, fresh food, books and vintage finds.
Get tickets for the National Gallery of Victoria and Ian Potter Centre for exhibitions, art and history.
Learn the history of prisoners in Australia and Old Melbourne Gaol in an immersive experience.
Enjoy a picnic (with your goods from the markets) in one of the parks such as Royal Botanic Gardens Victoria or Fitzroy Gardens.
See some live music.
Mix Art and Culture as you explore the impressive street art in Hosier Lane, AC/DC Lane, Centre Place and more (it's actually one of the best Free Things to do in Melbourne).
Take a picture outside iconic Flinders Street Station.
Shopping at DFO South Wharf.
See the penguins at night in the seaside suburb, St Kilda.
Drive one of the World's most scenic drives on a Great Ocean Road road trip. There are more day trips below but this is an absolute must which is why it's made the top 10. (Read our 3 Day Great Ocean Road Itinerary if you have more time!)
Amazing Day Trips Near Melbourne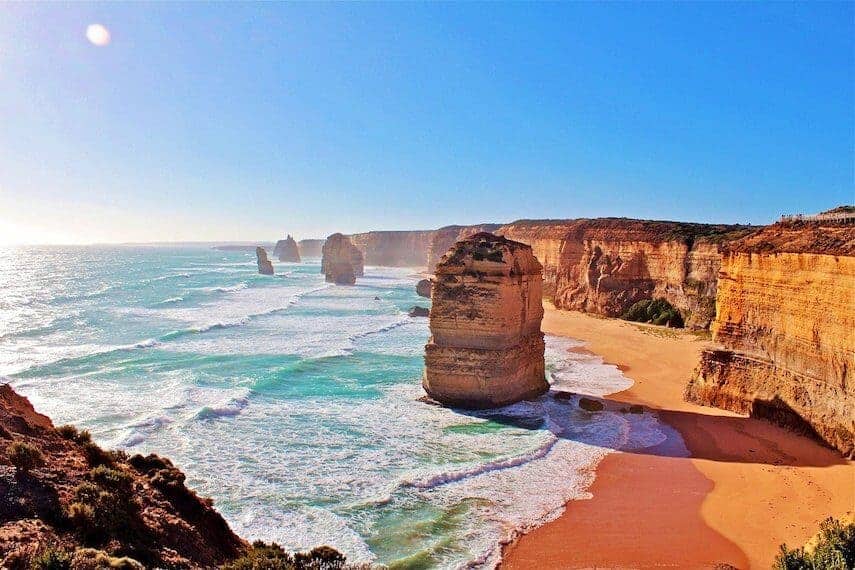 Melbourne is ideally located near gorgeous beach towns, hiking spots, islands and wineries so there's no shortage of amazing day trips and weekend getaways from Melbourne. Here's a list of some of the most popular trips (but we recommend you read the complete article for full details!):
Great Ocean Road for scenic drives, spotting Koalas and Kangaroos and skydiving.
Official Neighbours Tour in Melbourne for any Jason and Charlene fans.
Mornington Peninsula for golden bay area, swimming with seals, and wineries.
Phillip Island for wildlife and the world-famous penguin parade.
Wilsons Promontory for the most southern part of Australia.
Geelong for craft brewery tours.
Dandenong Ranges for hiking and the Puffing Billy Steam Train.
Grampians National Park or Macedon Ranges for hiking.
Yarra Valley for Australian wine.
Hopefully, after reading our Melbourne Travel Guide you're now in a great position to arrive in Melbourne with a plan to enjoy the city and the many things to do and experience in Melbourne. Enjoy your time and we hope you can use this travel information and travel guide for Melbourne to plan the perfect trip.
Have we covered everything you wanted to know about Melbourne? Let us know in the comments! And if you know of anyone heading to Melbourne and needs little help planning their trip, please share this article with them via Facebook, Pinterest, Twitter, Whatsapp or Flipboard. Just remember, sharing is caring!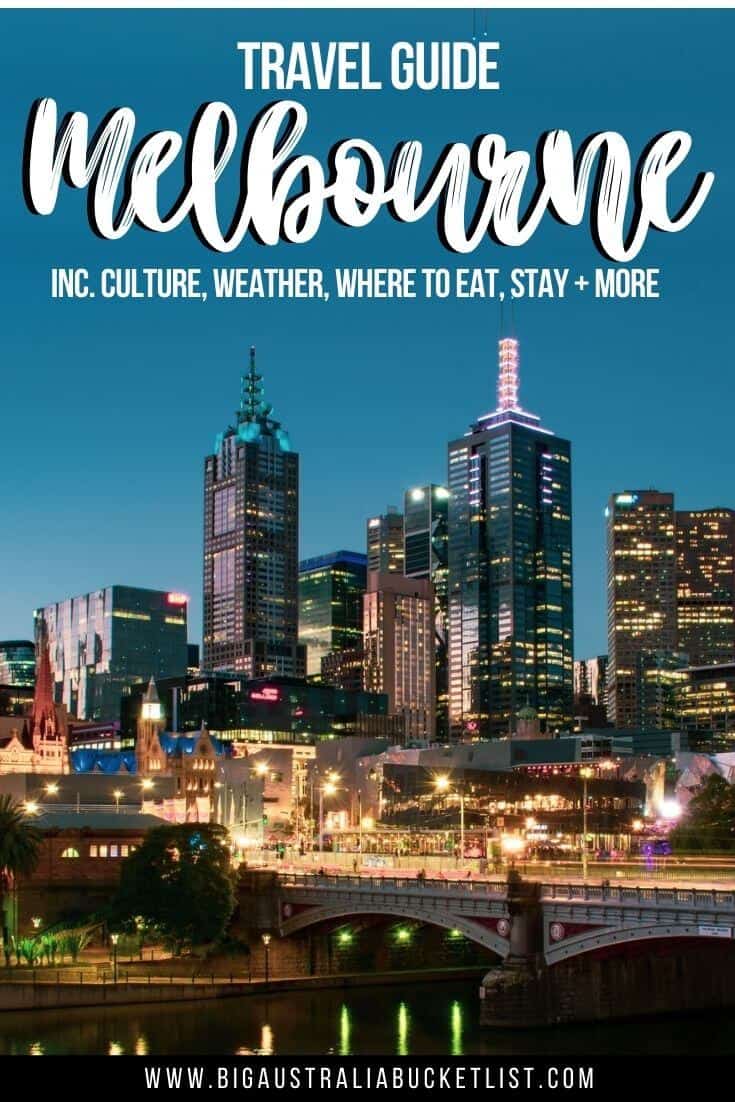 READY MORE TRAVEL INSPIRATION? YOU MIGHT BE INTERESTED IN THESE RECENT POSTS, TRAVEL ARTICLES, DESTINATION GUIDES, TRAVELER RESOURCES, TRAVEL GEAR GUIDES AND RELATED POSTS ABOUT OTHER AMAZING PLACES AROUND AUSTRALIA: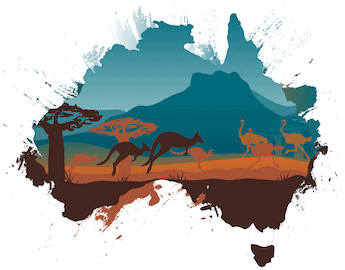 Hi There! Thanks for reading our Melbourne guide to the Ultimate Guide to Melbourne Travel Guide (See, Do, Eat, Stay, Save & More!). I just wanted to let you know that this post contains affiliate links, which means if you purchase something after clicking a link, I may get a small commission – which is at absolutely no cost to you. If you enjoyed this article and are going to be searching for some of the things I mention anyway, I would love it if you could click through from the links above & thank you in advance! Read my full disclosure here.