Known as the festival capital of Australia, Adelaide has a beautiful city surrounded by bushlands and parks, nestled between the Adelaide Hills and the coastline. There is plenty to do all year round in Adelaide, with walking tours around the city a popular choice, as well as visiting the many wine growing regions in the area, such as the internationally renowned Clare Valley, Barossa and McLaren Vale.
I recommend visiting Adelaide during festival season in February and March, where the city comes alive with multiple arts and entertainment festivals, like the Adelaide Fringe, Womad, Clipsal 500 and Adelaide Festival.
In this post, I'm going to share where to eat in Adelaide (which also happens to include some of the best restaurants in Adelaide!)
We love eating out in the city, and we've included a selection of internationally acclaimed restaurants, all the way through to casual dining and market takeaway. Adelaide also has a lively foodie scene and strong coffee culture. Grabbing a coffee is a weekly – if not daily – habit for many Adeladians, so I have included some of the city's best cafes, too!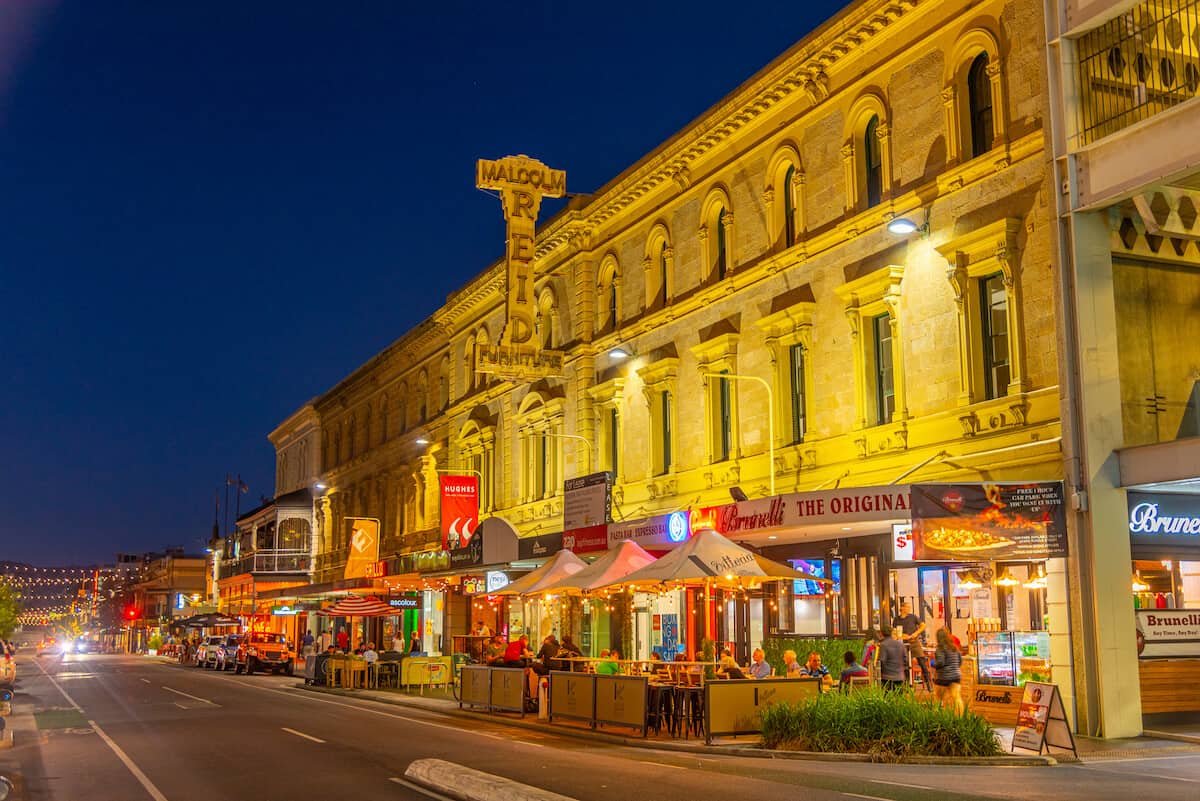 Disclaimer: Almost all posts on this site contain affiliate links, and this one with our Guide to the Best Restaurants in Adelaide (including where to eat in Adelaide – cafes, restaurants, takeaways and more!) is no different. This means that if you click on any of the links in this post (and make a purchase) I may receive a small commission at absolutely no cost to you. Each post is carefully crafted to (hopefully!) answer all your questions and recommendations are made where we believe they will improve your trip and help with your planning. As such we thank you in advance should you decide to click & buy. Read my full disclosure here.
Where to Eat in Adelaide: The Food Districts
Leigh Street & Peel Street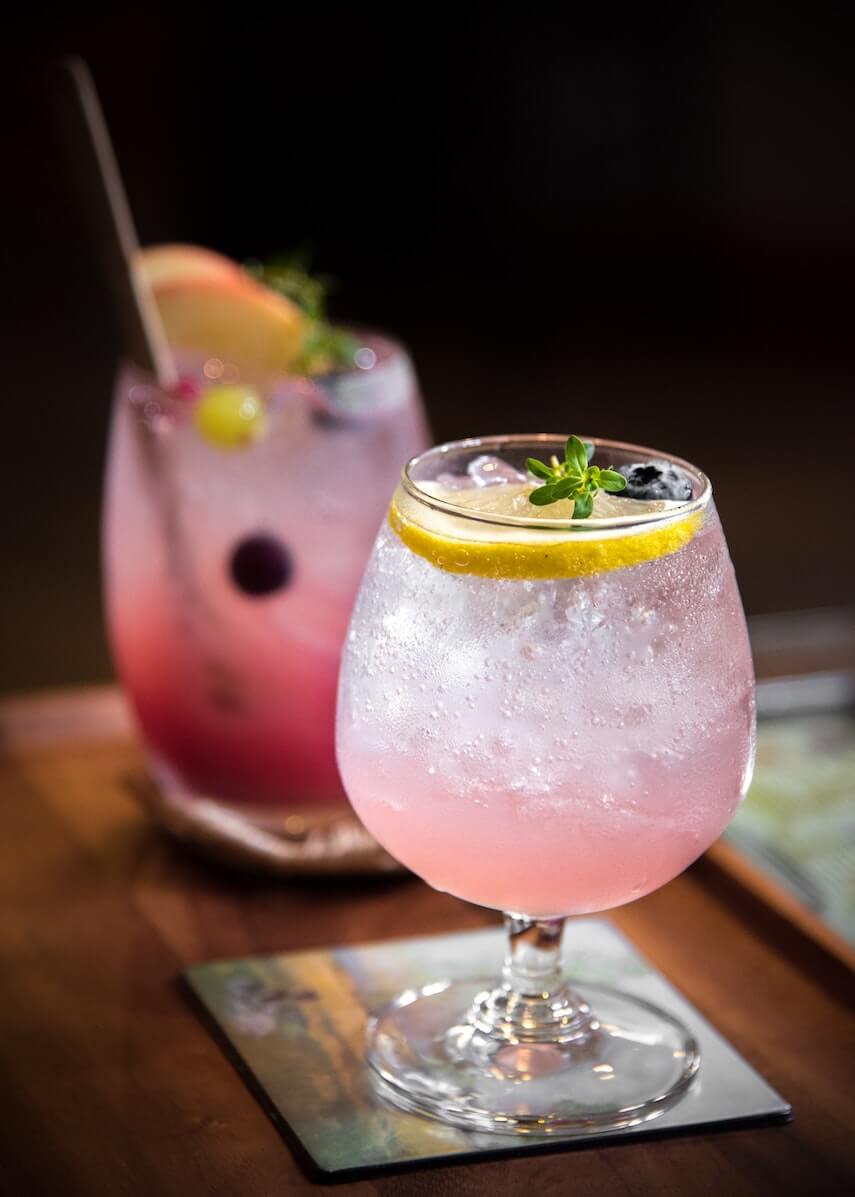 A short walk from King William Street in the centre of Adelaide is a utopia of bars, cafés and restaurants. Running parallel to one another Leigh Street and Peel Street in the heart of Adelaide CBD are the undeniable centre of Adelaide's foodie scene.
Blocked to almost all vehicle traffic, Leigh St and Peel Street host some of the best restaurants in Adelaide CBD, such as Peel St Restaurant and Bread and Bone (which in 2021 was voted South Australia's Best Burger Venue).
Stop in for a buttermilk fried chicken burger before going downstairs to Maybe Mae, possibly the coolest cocktail bar in history, with bartenders who are able to whip up just about any cocktail from memory. Or head to Therapy Cocktail Bar where, with over 100 cocktails on the menu, you're sure to find the perfect drink.
Adelaide Central Market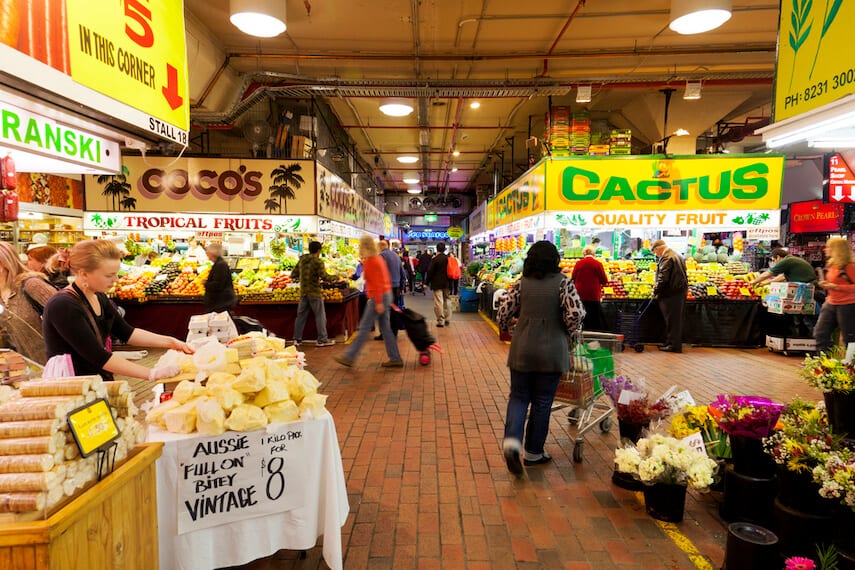 A stop that shouldn't be missed on any trip to Adelaide is the Adelaide Central Market. Located a short walk from the city centre in Chinatown (at 44-60 Gouger St, Adelaide SA 5000), the central market has over 100 stalls selling fresh fruit, vegetables, meats and everything you could need to stock your pantry.
The stalls are mixed alongside cafes and takeaway stalls of all types. Currently, there is Algerian, Spanish Paella, Mexican, Colombian, Cambodian, French and Malaysian, as well as patisseries and bakeries selling fresh baked goods.
One of Adelaide's local celebrity chefs even has a café in here – Jam face by Poh Ling Yeow. Poh was a contestant and judge on Australian MasterChef and has a tv show of her own.
5 Best Restaurants in Adelaide
Africola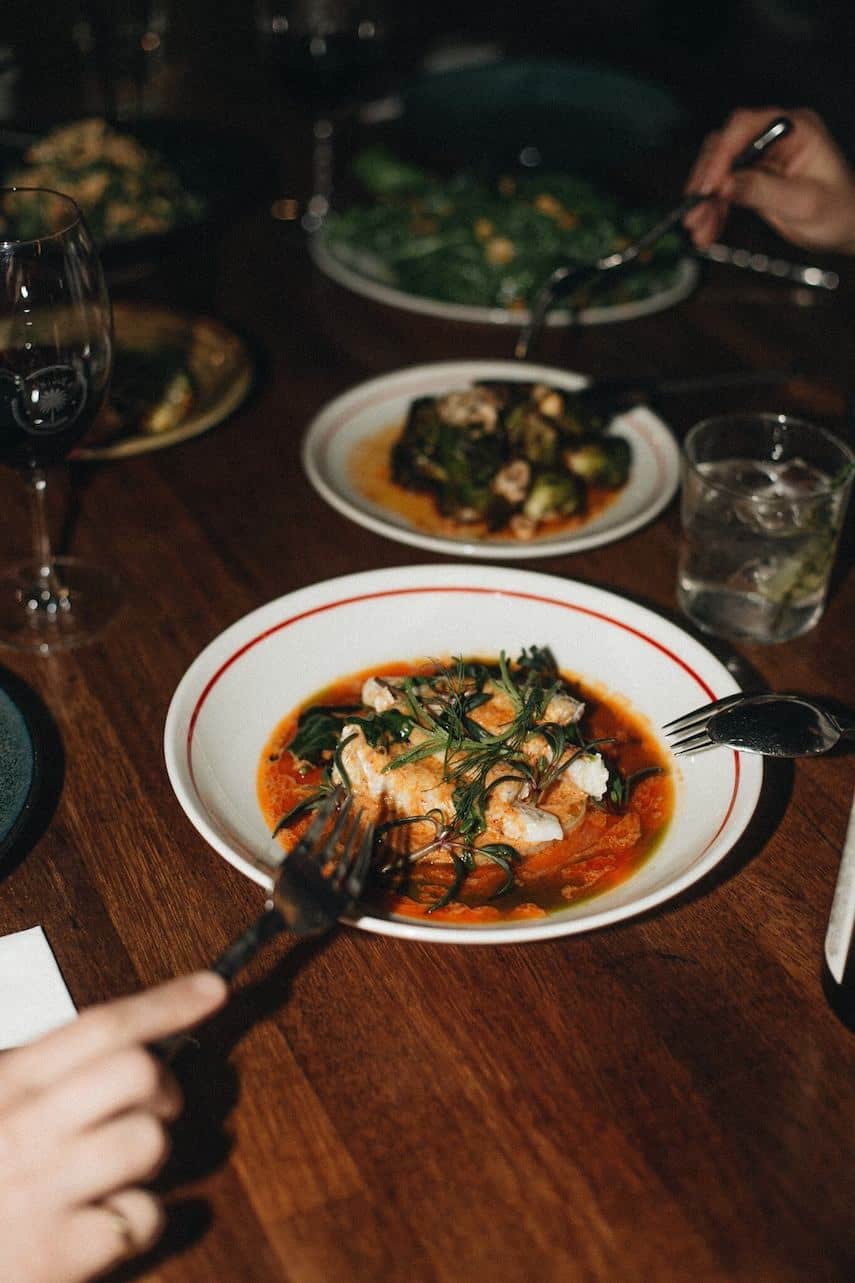 Africola is hands down one of the most interesting restaurants I've ever been to and one of only 5 restaurants with a chef hat in Adelaide CBD. They serve a mix of modern North African flavours, including tea sandwich with peri peri drippings.
The menu changes regularly according to seasonality and availability, but the tea sandwich has been available for a few years now and is my favorite entrée. This restaurant is extremely popular in Adelaide and bookings are a must.
Siberia Bar & Restaurant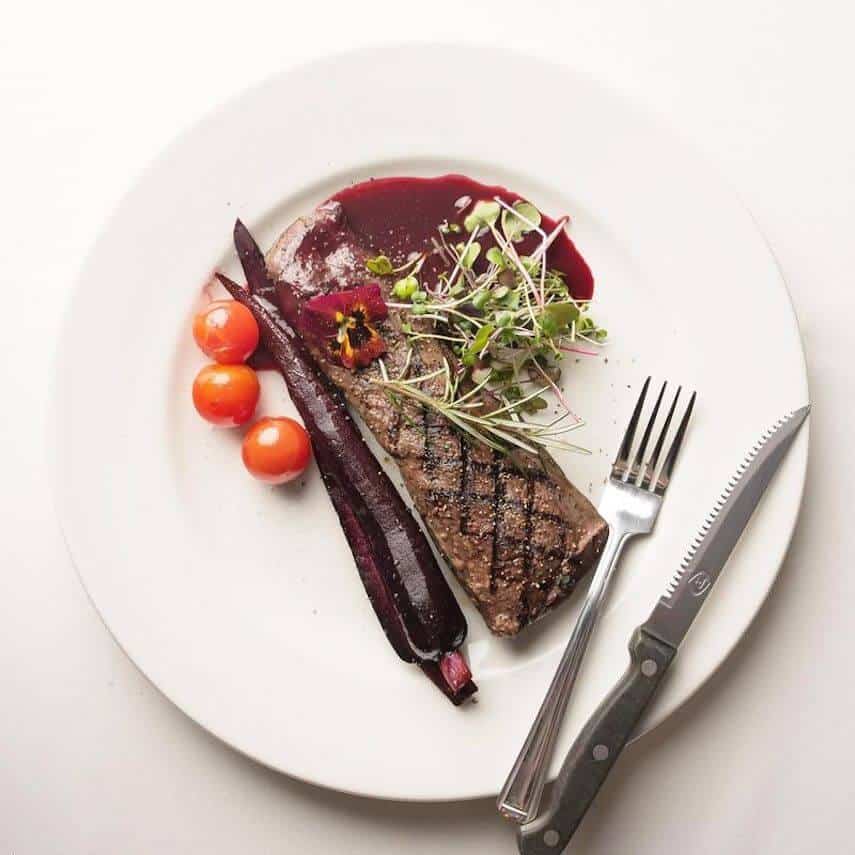 Located on the Southern Ocean, Adelaide can be extremely cold in winter. Fitting then, that Russian restaurant Siberia has found a home in this Southern city. With excellent food and top class service, this exciting restaurant is sure to delight.
Degustations are designed by the head chef on a themed basis, such as Game of Thrones inspired Kings Feast, Christmas in July and suckling pig Sundays. Luckily, they cater to a range of dietary options on request.
Taco Quetzalcoatl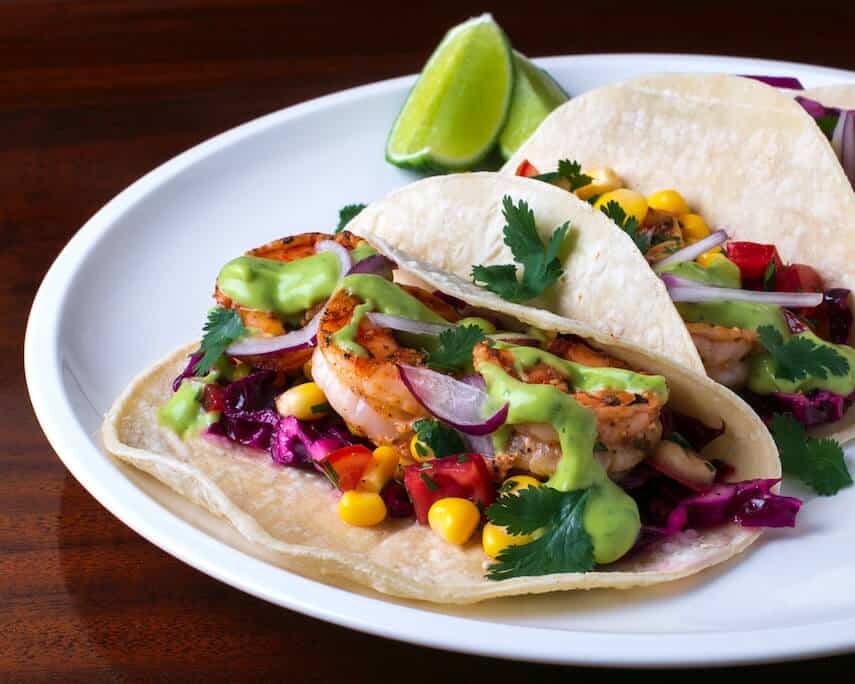 Taco Quetzalcoatl started out as a hole in the wall establishment in the suburban Badlands and quickly became known as a hidden gem. It gained an international reputation as the best Mexican food outside of the Pacific (neglecting of course, that Australia is in the Pacific) and quickly spread to two new locations in Unley and Payneham.
The menu features traditional housemade Mexican salsas, tacos, burritos, huaraches, and pozole alongside imported beverages.
The best of the three locations remains in the suburbs a half hour drive from the city, and it's worth the trip.
Burger Republic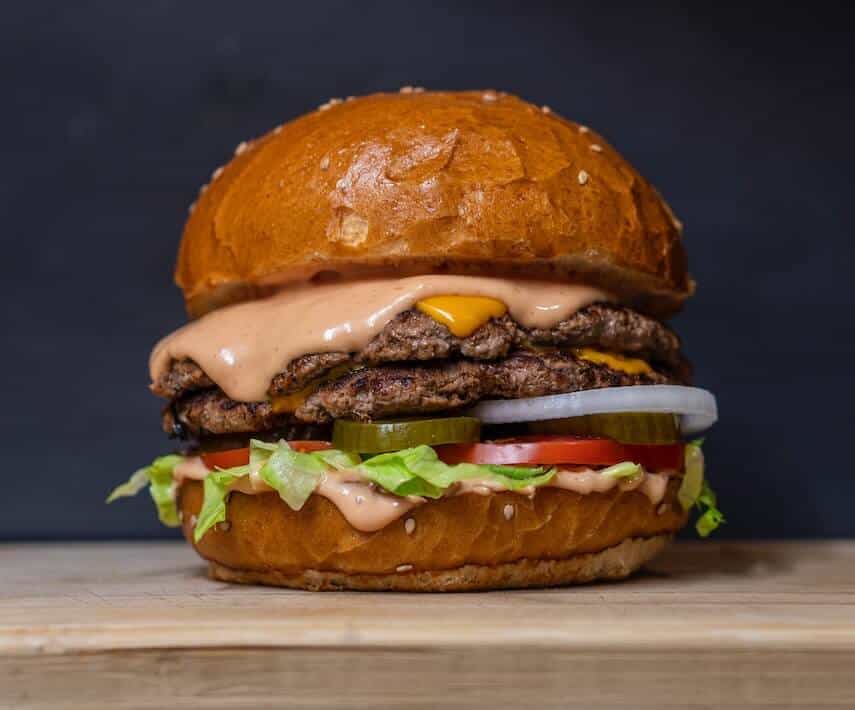 A true American style burger bar located just off Henley Beach is a surefire crowd pleaser. Offering 100% South Australian beef burgers, thick cut chips and classic Americana décor, Burger Republic is the type of place you'll keep returning to. Simple food, made well.
Osteria Oggi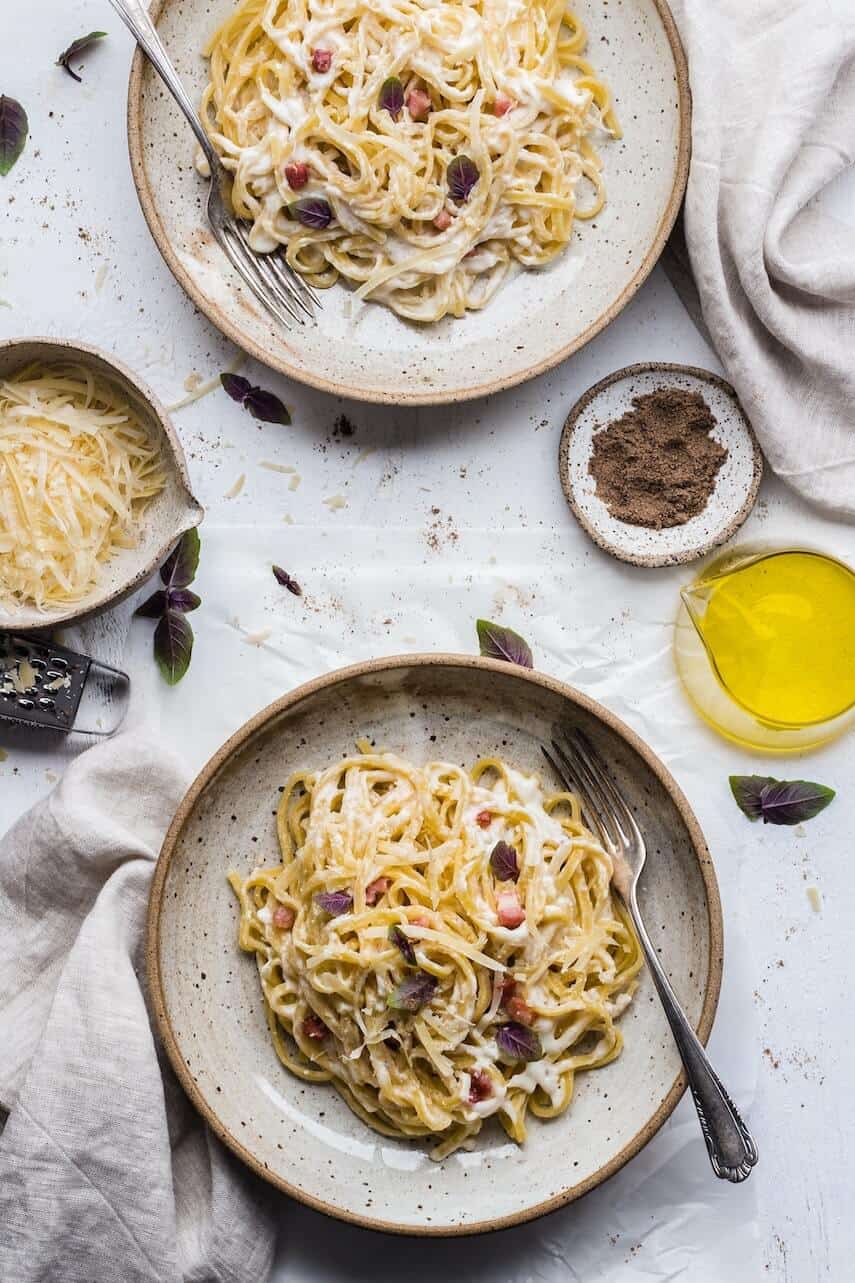 Set in the heart of the city, Osteria Oggi s the type of place where you can close your eyes and pretend you're in Italy. From the cobblestone floor, to the arches and warm inviting ambience and delicious Italian wines, it's hard to believe it's in downtown Adelaide.
Here the pasta is cooked fresh daily and you can choose from a range of vegetarian options such as wood grilled salt baked celeriac, fried brussel sprouts, pine nuts and currant dressing or meat options like duck ragu.
There is something that is sure to please everyone, and of course, wine pairings are available.
3 Top Pizza Bars in Adelaide
Wood Oven Gourmet (WOG) pizza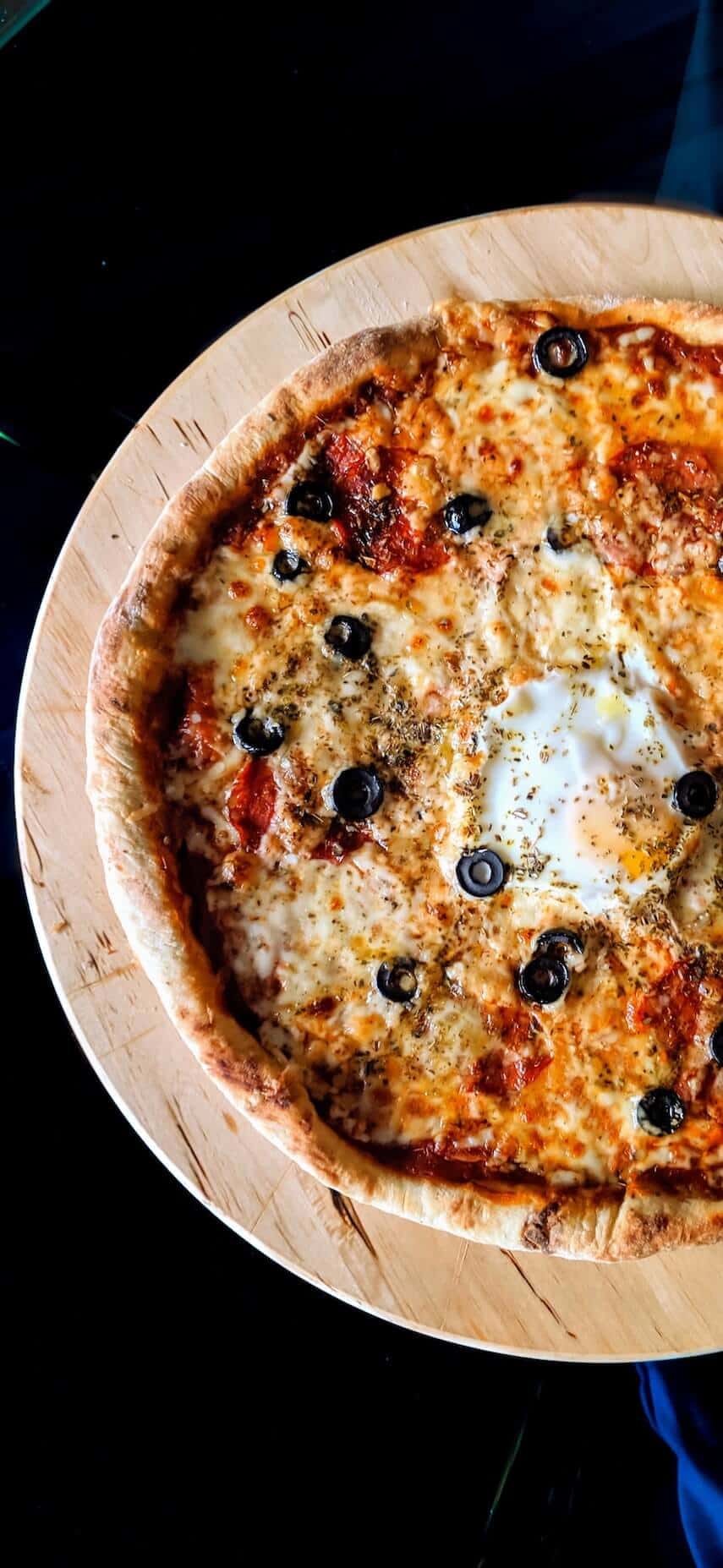 WOG pizza is a really interesting pizza restaurant. Nestled in the suburbs and open just 3 nights a week, offering no changes, no takeaway, cash only, and just a handful of tables, you could be forgiven for thinking that it wouldn't be super popular.
On the contrary, I've had to book weeks in advance to get a table at Wood Oven Gourmet. This is quite literally the most traditional pizza you will find outside of Italy. Run by the owners, WOG pizza is Adelaide's most underrated pizza.
Sunny's Pizza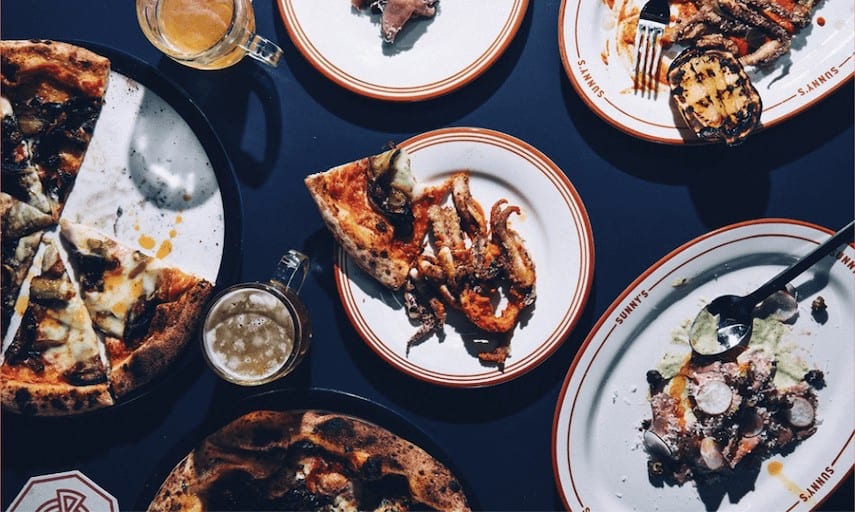 Sunny's Pizza is another Adelaide gem, with an ultra trendy hipster vibe and fantastic pizza, hidden in a back alley just behind Hindley street. On the menu is a range of modern and traditional woodfired pizzas made with 48 hour dough, plus a selection of "not pizza" – the Brussel sprouts are to die for.
All in all, Sunny's is a top spot to visit before a night out on the town in Adelaide.
Tony Tomatoes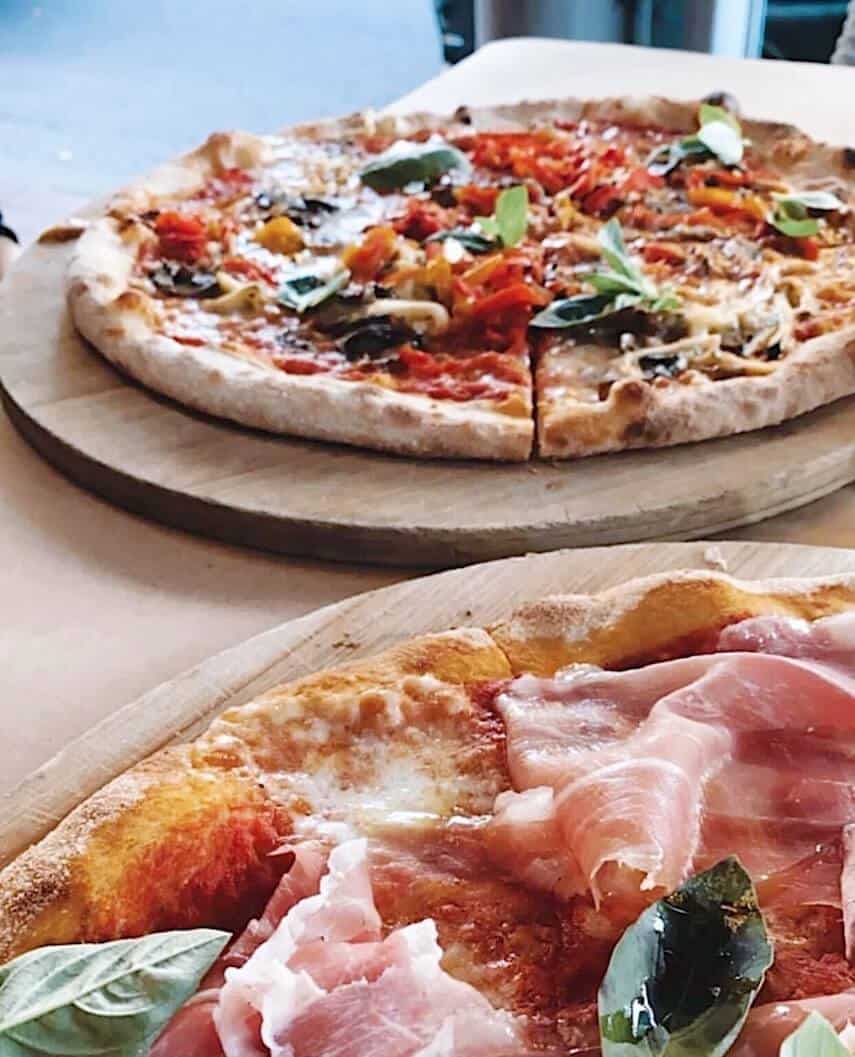 If you are looking for a pizza mid week, or simply want quick, easy and delicious pizza close to the city, Tony Tomatoes in North Adelaide is your best bet. Perfect pizzas, hearty Italian meals and delightful desserts, Tony Tomatoes is a beacon of North Adelaide.
A great spot to stop with kids too, Tony Tomatoes has you covered with high chairs and drawing activities for the little ones, and of course, kid friendly pizza options.
Best Brunch in Adelaide
Coffee Institute
Located in a sleepy street of one of Adelaide's ritzy suburbs is Coffee Institute. Serving modern Australian foods with a creative twist, Coffee Institute is one of the best brunch spots in Adelaide, and a perfect place to enjoy the Australian coffee culture.
They are somewhat child friendly, and like many cafes in Adelaide, breastfeeding friendly, too. Start your day with my favourite, harissa smoked salmon with goats cheese and avocado salsa on charcoal chiabatta. Delicious!
Karma and Crow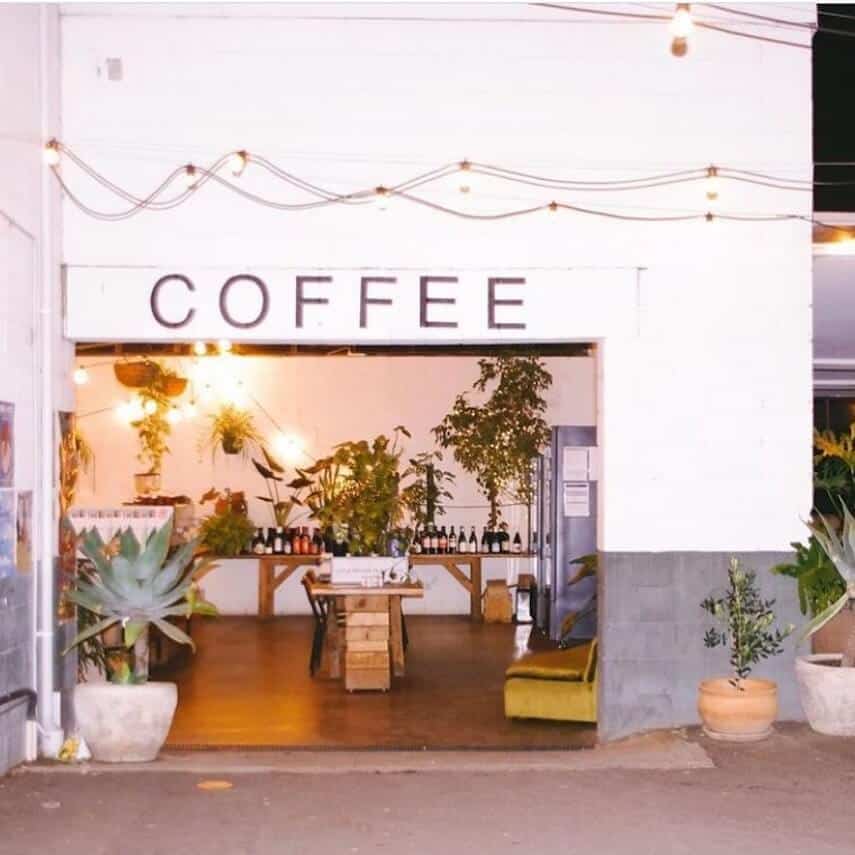 If hipster coffee and specialty coffee is your thing, then you will LOVE Karma and Crow, I really do, even though I'm miles from being a hipster. It's a great spot in an old warehouse hidden in the suburbs, serving some of the best coffee in Adelaide mixed with a seasonally changing menu.
Karma and Crow is leading the sustainability charge, with sustainable products available for sale along with their delicious food and drinks. They also sell a range of local produce and products by local artisans that are worthwhile checking out while you are there.
Adelaide's Best Takeaway Food
As a mum of an active toddler, I'm often looking for something fun to do that doesn't cost too much. One of our favourite low key evenings is to grab some takeaway and head to the beach.
Abbots and Kinney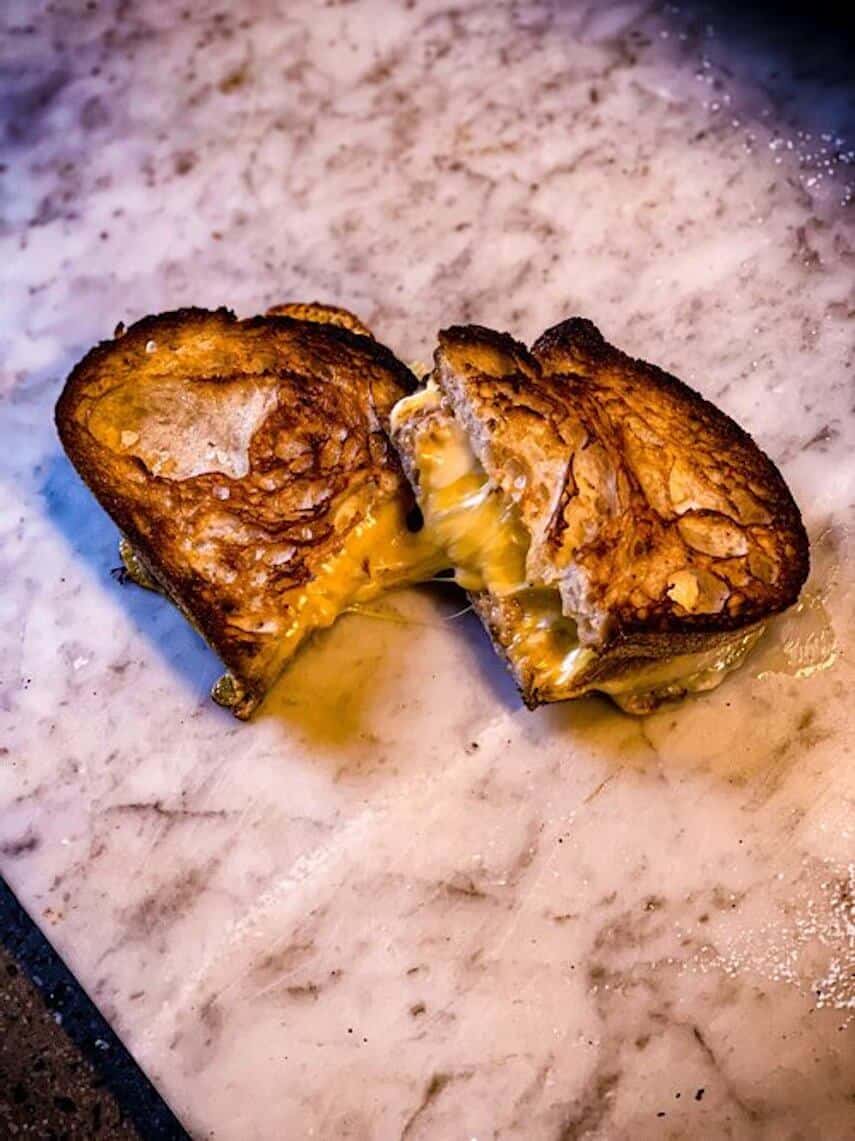 My favourite place to grab a quick bite to eat is Abbots and Kinney. Their pastries are to die for, they do the best bee sting I've ever had and their pies are handmade from scratch with perfectly flaky pastry and seasoned fillings. They have two handy locations, one in Adelaide city and one in Croydon.
Best Dessert in Adelaide
48 Flavours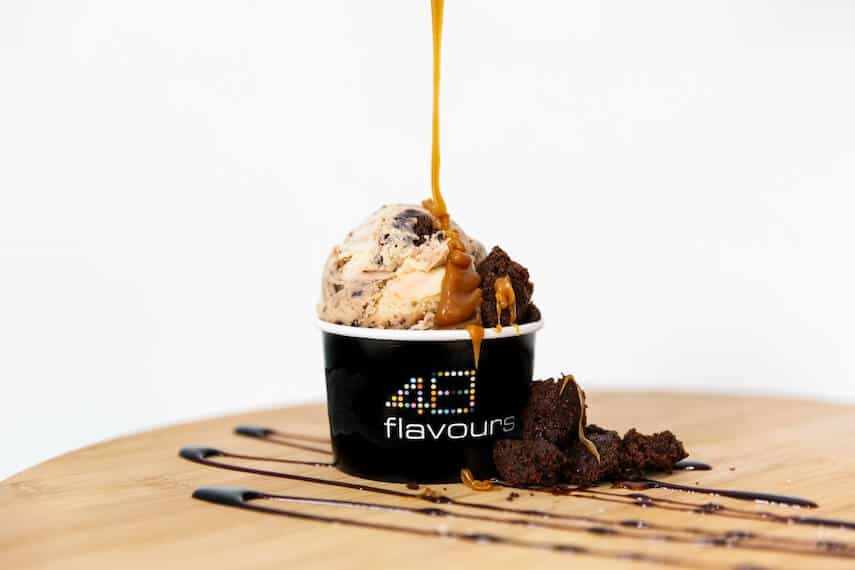 48 flavours is the most well-known dessert bars in Adelaide, serving Traditional Italian artisan gelato. Aside from boasting 48 flavours all handmade on-site, for those with food intolerances, 48 Flavours also offers dairy-free, sorbet, vegan, low-fat and gluten free options too.
Their ice-creams have won numerous local awards including gold medals in 2016, 2017, 2018 and 2019. The Pear and gorgonzola with organic fig and toasted walnut won the People's Choice Award 2017 Gelato World Tour, and the roasted walnut and honey crunch won 2nd place overall. A pretty impressive achievement for a family owned gelataria!
There are three locations, Chinatown and Magill Road and Paralowie.
Final Thoughts on Where to Eat in Adelaide
We hope you have enjoyed our guide to where to eat and drink in Adelaide and our guide to the best restaurants in Adelaide has been super helpful in planning your trip (and hopefully made you super hungry too!)
If we haven't included your favourite place to eat in Adelaide, please let us know in the comments below – and if you know of anyone looking for new restaurants to explore in Adelaide, please share this post with them on Facebook, Twitter, Pinterest or Whatsapp – we really appreciate it!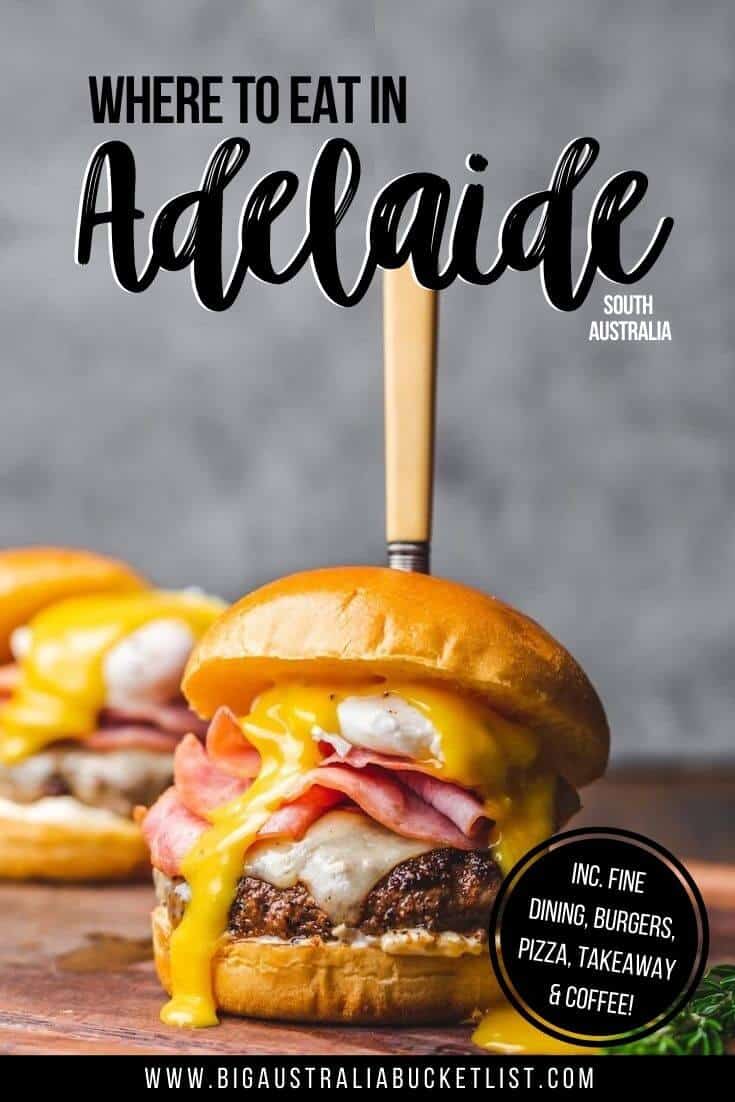 READY MORE TRAVEL INSPIRATION? YOU MIGHT BE INTERESTED IN THESE RECENT POSTS, TRAVEL ARTICLES, DESTINATION GUIDES, TRAVELER RESOURCES, TRAVEL GEAR GUIDES AND RELATED POSTS ABOUT OTHER AMAZING PLACES AROUND AUSTRALIA: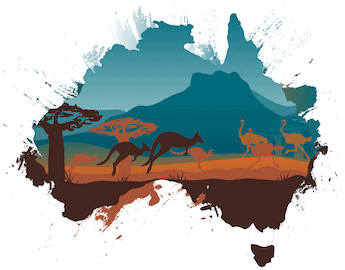 Hi There! Thanks for reading our guide to the Where to eat in Adelaide and the Best Restaurants in Adelaide [2021]. I just wanted to let you know that this post contains affiliate links, which means if you purchase something after clicking a link, I may get a small commission – which is at absolutely no cost to you. If you enjoyed this article and are going to be searching for some of the things I mention anyway, I would love it if you could click through from the links above & thank you in advance! Read my full disclosure here.