If you live in Melbourne (or regional Victoria) area – or are just planning a holiday to Australia's cultural capital and are looking for some great day trips and weekend getaways, you'll have plenty of amazing choices. It is no secret that Melbourne is a vibrant and exciting place to visit (for 8 years it was ranked as the world's most livable city!) and it's a favourite with foodies, wildlife lovers and sports enthusiasts alike.
But getting beyond the city to its rugged landscapes, dense forests, dramatic coastlines and incredible wine regions is where you find so much more and that's what makes these weekend getaways in Victoria and day trips from Melbourne an absolute must for residents, visitors, and tourists alike!
psst. Melbourne is featured in both our epic guides to 100 Things to Do in Australia AND the 25 BEST Places to visit in Australia. So you know it's a pretty cool place, right?!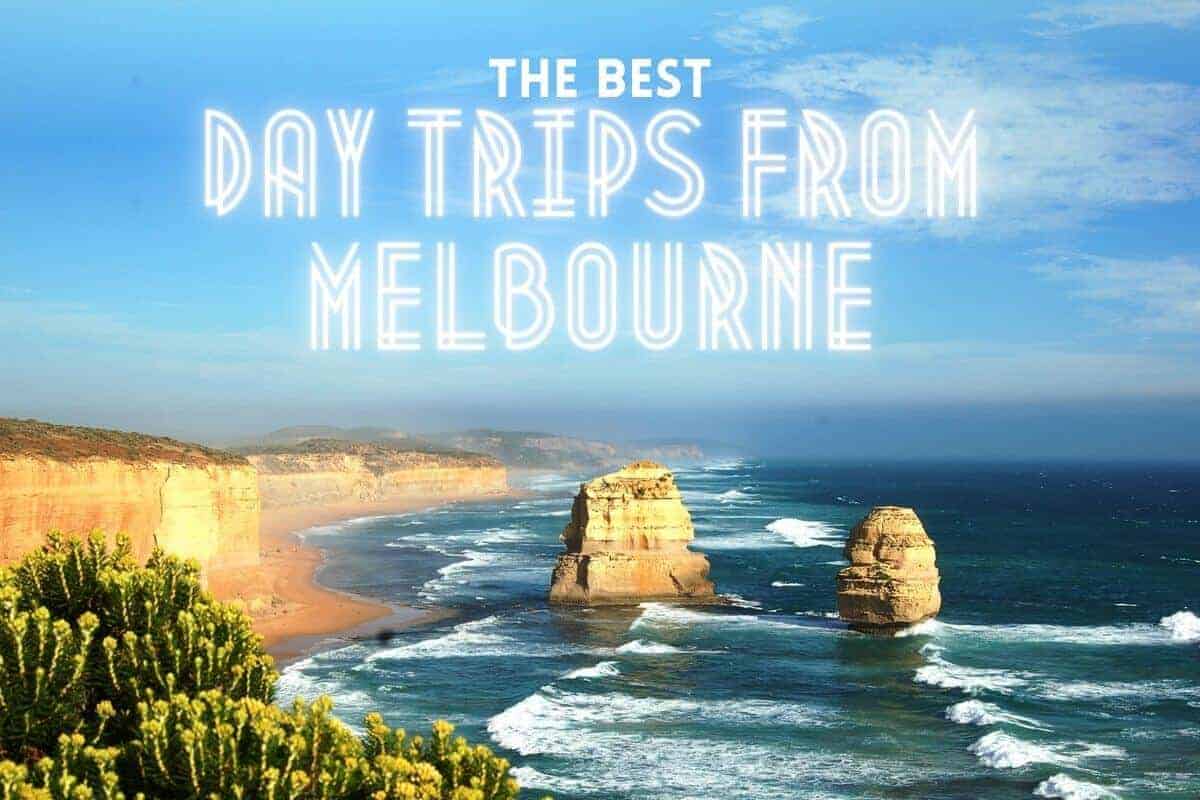 Disclaimer: Almost all posts on this site contain Affiliate links, and this one is no different. This means that if you click on any of the links in this post (and make a purchase) I may receive a small commission at absolutely no cost to you. Each post is carefully crafted to (hopefully!) answer all your questions and recommendations are made where we believe they will improve your trip and help with your planning. As such we thank you in advance should you decide to click & buy. Read my full disclosure here.
A Map of the Best Day Trips from Melbourne & the Best Weekend Getaways in Victoria!
Click the map image to be taken to the interactive map! Day Trips from Melbourne are marked in Blue, Weekend Getaways throughout Victoria are marked in Purple and the Green Markers make up the High Country Silo Art Trail (one of our weekend getaway options). Scroll down to find out more about each marker.
And if you need a few city centre wallet-friendly ideas, our guide to the 25 BEST FREE Things to do in Melbourne is right here waiting for you!
.
.
.
.
.
.
.
.