Let us help you explore the great state of QLD, and it's capital Brisbane with our Queensland Travel Guide. Located on the North-Eastern Coast of Australia and has borders with New South Wales to the South and the Northern Territory to the West, it's got beaches, national parks, UNESCO world heritage sites, native wildlife, regional towns, mountain ranges and so much more.
You could spend years exploring and never leave the state! But if you are short on time, our guide will hopefully narrow down your own highlights of the state to include on your visit.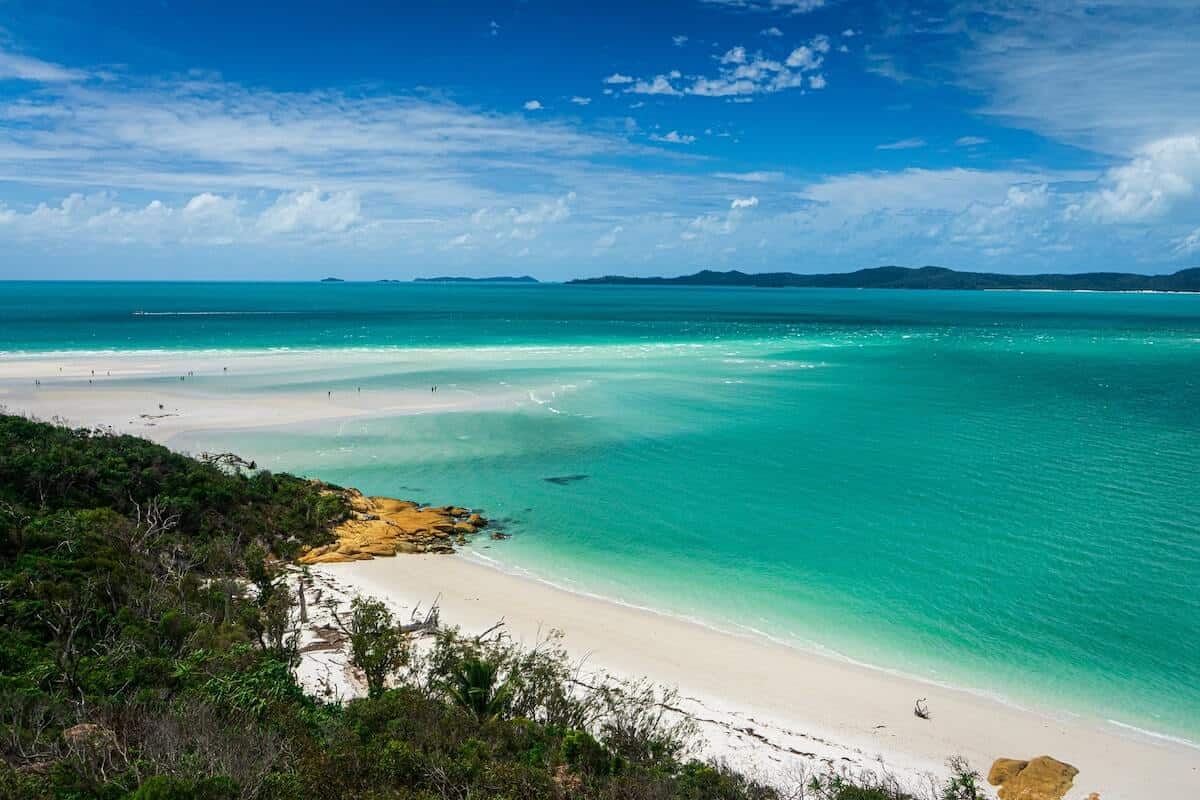 Disclaimer: Almost all posts on this site contain affiliate links, and this Queensland Travel Guide is no different. This means that if you click on any of the links in this post (and make a purchase) I may receive a small commission at absolutely no cost to you. Each post is carefully crafted to (hopefully!) answer all your questions and recommendations are made where we believe they will improve your trip and help with your planning. As such we thank you in advance should you decide to click & buy. Read my full disclosure here.
Fun Facts About Queensland (QLD)
QLD has a population of 5.11 million people (in 2020)
Brisbane – the capital of QLD has a population of 2.5 million people in 2020
The QLD Coastline is 13,347km long (combining the mainland (6973km) & Islands (6,374km))
Some of QLD's most popular attractions include The Great Barrier Reef, The Daintree Rainforest & Cape Tribulation, Whitehaven Beach, The Whitsundays, Fraser Island, Noosa and The Sunshine Coast.
The QLD border (with New South Wales, South Australia and the Northern Territory) is 3,339km – the second-longest of any state border (after NSW).
The Great Barrier Reef is 2300km long and can be seen from space!
QLD is the second-biggest state covering an area of 1,730,648 km2 (which if it was its own country, would be the 18th largest in the world!)
Known as the Sunshine State, people from Queensland are (affectionately) nicknamed 'Banana Benders'.
Famous Aussies from QLD include singer Cody Simpson, actor Geoffrey Rush, actress Miranda Otto, Olympic athlete Cathy Freeman and the wildlife warrior Irwin family (most famous of whom are the late Steve, and his daughter Bindi).
QLD UNESCO Natural World Heritage Sites:

Fraser Island
Gondwana Rainforests Area
Australian Fossil Mammal Site at Riversleigh
Wet Tropics of Queensland
Great Barrier Reef
Getting To & Around QLD
Arriving via Air into QLD:

International airports at Brisbane, Cairns and the Gold Coast or
Multiple regional domestic airports dotted around the state and islands.

Arriving into NSW via Interstate Train or Interstate Bus:

You can arrive via interstate trains from Sydney (which links to almost all other Australian capital cities – Adelaide, Brisbane, Canberra, Melbourne and Perth – but not to Tasmania and the NT).
The Interstate Greyhound Bus Company offers national routes.

In Brisbane: Walking, Cycling, Taxi/Uber and public transport includes bus, train, ferry and tram.
Around the State: Trains, Regional Coaches & Buses, Driving
Major Festivals, Events & Holidays in Queensland
New Years Day: 1 January 2021(Public Holiday)
Australia Day: 26 January 2021 (Public Holiday)
Easter: 2nd – 5th April (Good Friday, Saturday, Easter Sunday, Easter Monday)
Julia Creek Dirt n Dusk Festival (Julia Creek – 16-18 April 2021)
Anzac Day: 25th April 2021 (Public Holiday observed 26 April 2021)
Labour Day: 3rd May 2021 (Public Holiday)
Australian Italian Festival (Ingham – 5-6 June 2021)
Birdsville's Big Red Bash (Simpson Desert – 6-8 July 2021)
Winton Outback Festival (Winton – 21-25 September 2021)
Queens Birthday: 4th October 2021 (Public Holiday)
Christmas & Boxing Day: 25th & 26th December 2021 (Public Holiday)
RELATED – For more detail take a look at our detailed guide to all the Festivals in Queensland
QLD School Holiday Periods
We list these because as with any country, school holidays generally mean that prices increase, and crowds can be larger. They may be unavoidable depending on your own vacation or family situation, but it is good to keep them in mind when planning your trip and being aware of the effect it may have on your stay.
2021
Summer: 11 December 2020 – 23 January 2021
Autumn: 2 April – 18 April 2021
Winter: 26 June – 11 July 2021
Spring: 18 September – 4 October 2021
Regions in Queensland (with Highlights & Things to do in Each)
Brisbane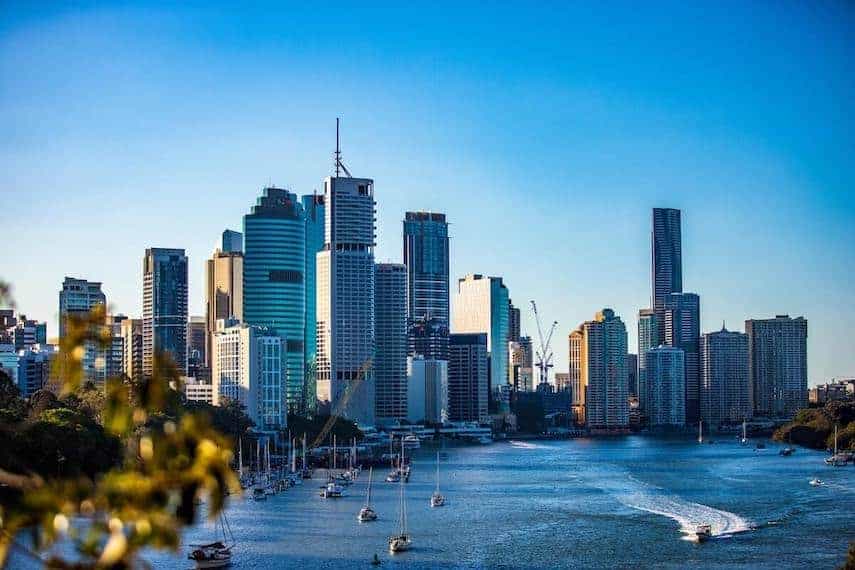 The capital of the Sunshine State is known as a cosmopolitan hub for arts, culture and dining and is very heavy on the laid-back charm (especially when compared to Sydney & Melbourne). It offers close to 300 days of sunshine per year, and as such outdoor markets, parks, alfresco dining and outdoorsy activities are always available and loved by residents.
Brisbane Highlights
Check out Streets Beach in the City – located in Southbank, this sandy beach and gardens with the CBD backdrop is one-of-it's kind
Head out to Moreton Island or North Stradbroke Island for swimming, snorkelling and kayaking in the pristine waters.
Visit the worlds first koala sanctuary at Lone Pine, or the home of the original crocodile hunter at Australia Zoo.
Far North Queensland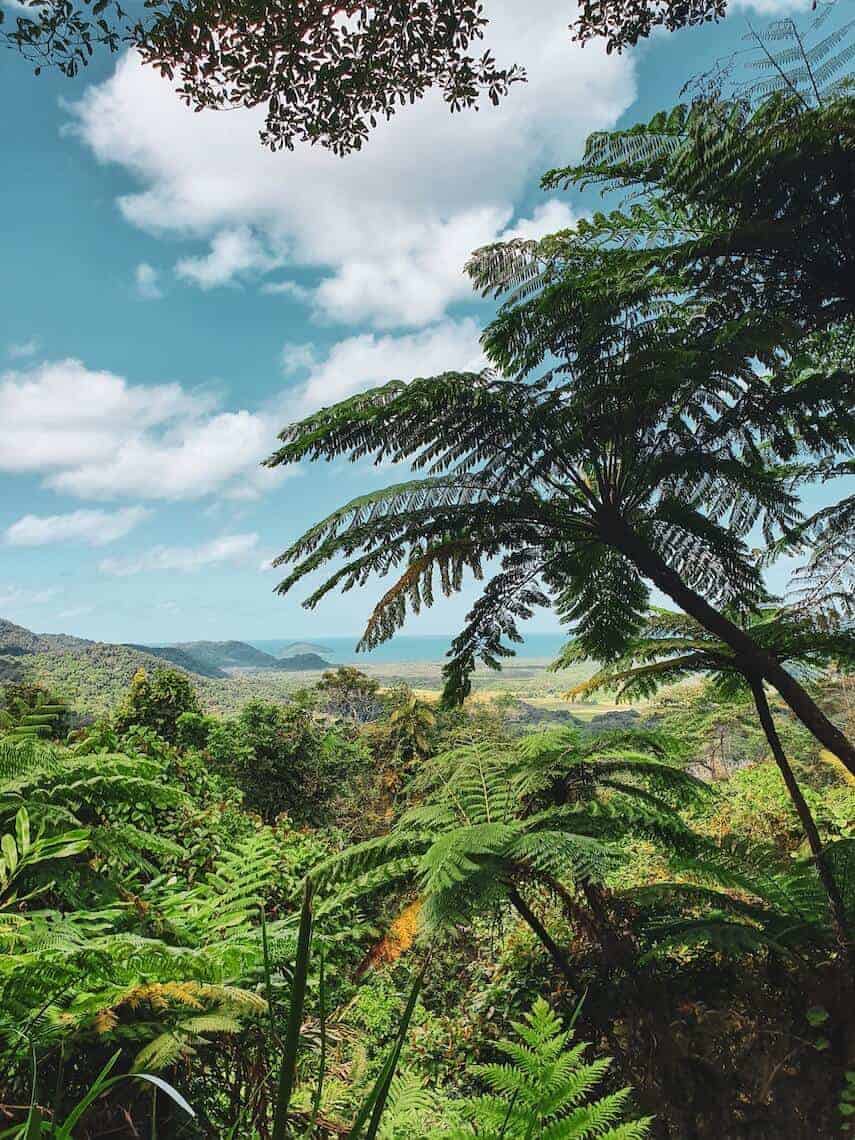 From Townsville to the pointy tip at the top of the state, Far North Queensland encompasses Townsville, Mission Beach, Cairns, Port Douglas, Cape Tribulation and the Daintree, all the way up to Cooktown & Cape York. With tropical vibes, beaches for miles and traditional aboriginal culture, it's no wonder it's one of the top holiday destinations in Australia.
Far North Queensland Highlights
Learn about indigenous culture at Mossman Gorge
Port Douglas – a gateway to the outer reef & more fine dining establishments than you can shake a stick at. Be sure to book your tables in advance!
See where two UNESCO world heritage sites meet between The Daintree Rainforest & Cape Tribulation (one of our Top 100 Things to do in Australia)
Mackay, Isaacs, Whitsundays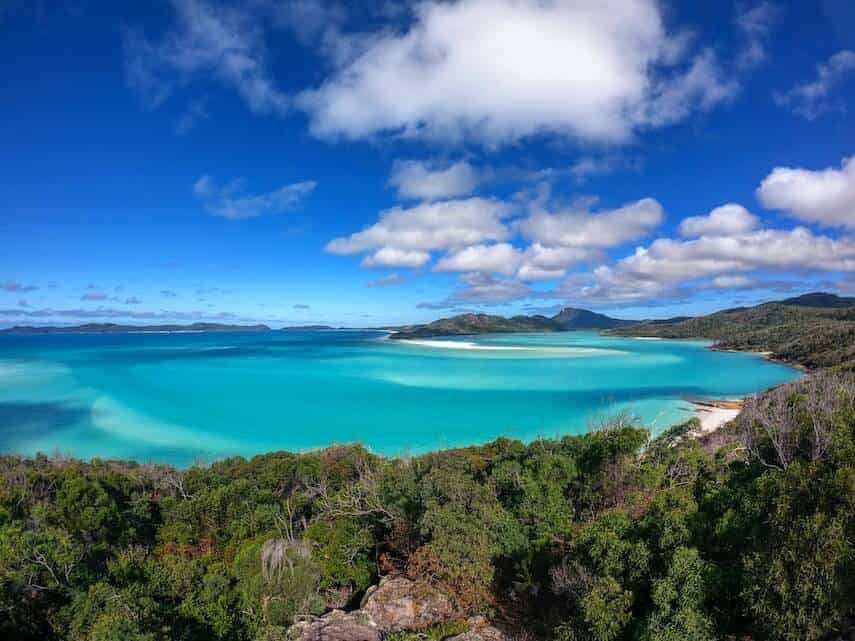 This powerhouse of a region offers visitors access to one of Australia's most beloved destinations – the 74 islands of the Whitsundays, at the heart of the Great Barrier Reef; along with the hinterland, waterfalls and the enchanting coastal towns of Airlie Beach, Proserpine and Mackay.
Mackay, Issacs & The Whitsundays Highlights
Explore the Whitsundays any which way you can – think boat, snorkel, scuba, sail, seaplane etc.
Stroll through the Mackay Regional Botanic Gardens or go platypus spotting Eungella National Park
Take the kids for a fun-filled day at the Bluewater Lagoon water park
Outback Queensland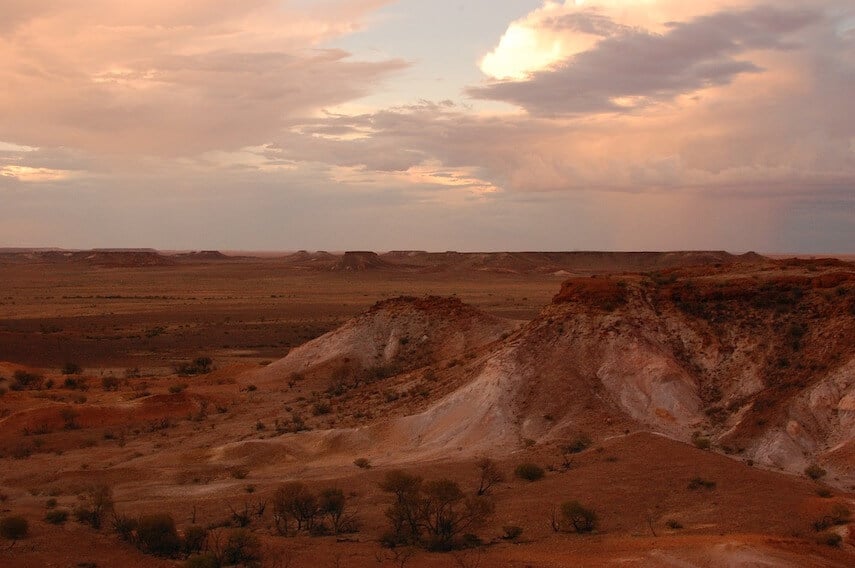 Get off the beaten track in Outback Queensland with its combination of wetlands, rocky mountains, desert sand dunes and gushing rivers set between country towns, old fashioned pubs, farms, cattle stations and mining communities. Once isolated and remote, the small towns dotted throughout the region have seen a growth in tourism and now offer tours and accommodation options for international and domestic visitors.
Outback Queensland Highlights
See the sunset over our incredible red landscape with views stretching out for miles
Meet 'Cooper' – the bones of Australia's largest dinosaur – a Titanosaur – in Eromanga, Australia's furthest town from the sea.
Explore Mt Isa – a highlight being the red sandstone walls and contrasting green waters that wind between them at Boodjamulla (Lawn Hill) National Park. Grab a tube and float down the river!
See the largest rodeo in the Southern Hemisphere at Mount Isa Rotary Rodeo – where the best in the biz show up from around the world for a chance at the $230,000 prize pool.
Wide Bay-Burnett / The Fraser Coast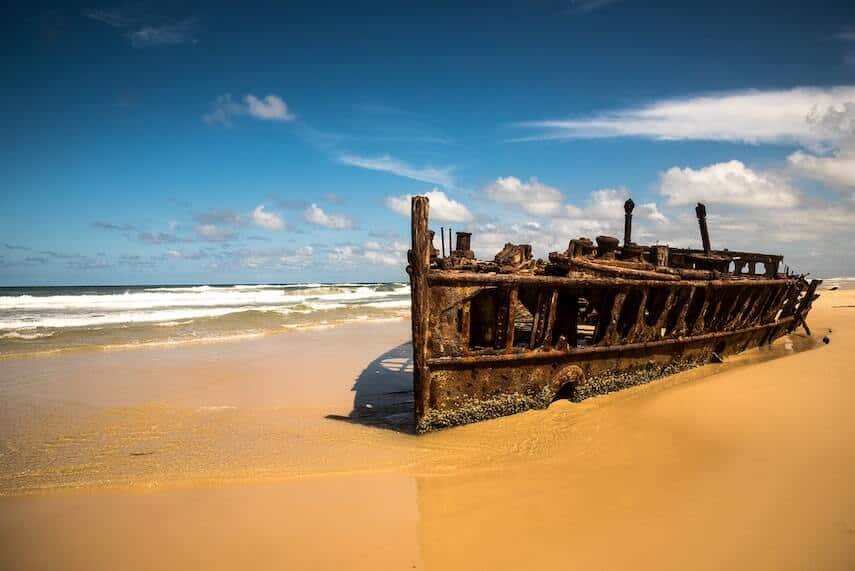 Known as the 'Scenic Heart of Queensland', it's the largest sand island in the world and the gateway to both Fraser Island and Lady Elliot Island. The region is perfect for outdoor lovers with hiking trails, horse-riding, 4×4 adventures, not to mention a thriving art scene and one of the best spots in Australia for Whale Watching.
Wide Bay Burnett Highlights
4×4 on 75 Mile Beach on Fraser Island, see the Maheno shipwreck (above) and take a dip in the Champagne Pools.
See the migrating humpback whales (between July and October each year)
Enjoy the 'by-the-water' lifestyle in Hervey Bay: fishing, paddle boarding, swimming, kayaking etc.
Hang out in Maryborough – walk the Achievers Walk, sip along the historic pub trail and shop at the Thursday Markets for farm-fresh produce and local crafts.
Darling Downs and South West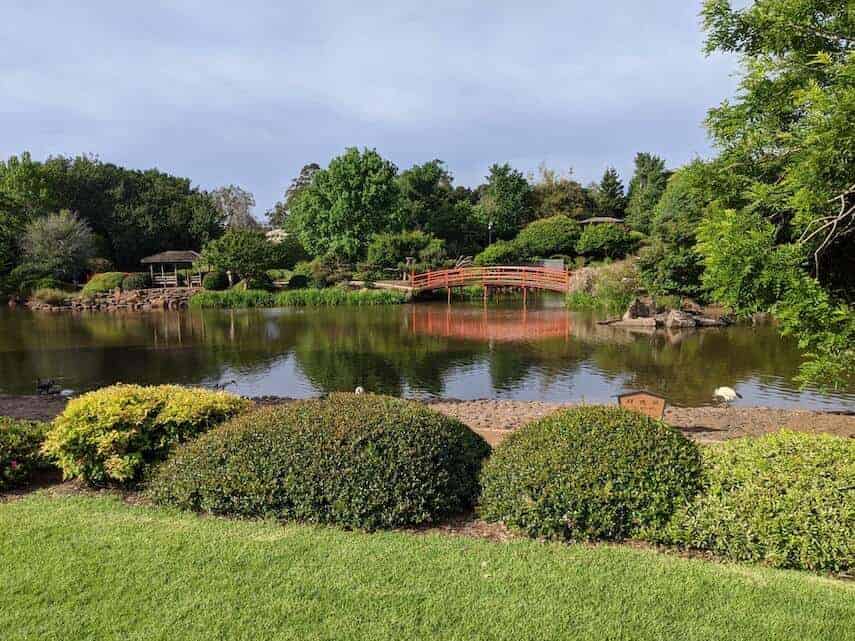 Relaxed country vibes, southern hospitality, outdoor adventures are on offer throughout the region alongside the largest inland township in Australia (and Australia's 15th biggest city!) – Toowoomba – known as the Garden city as there are a whopping 150 parks within the city limits.
Darling Downs & the South West Highlights
Step back in time at Cobb+Co Museum
Feel the need for speed at the Toowoomba Speedway – racing anything from V8s to Formula 500s.
Sip on the regions award-winning wines along the Granite Belt
South East: Gold Coast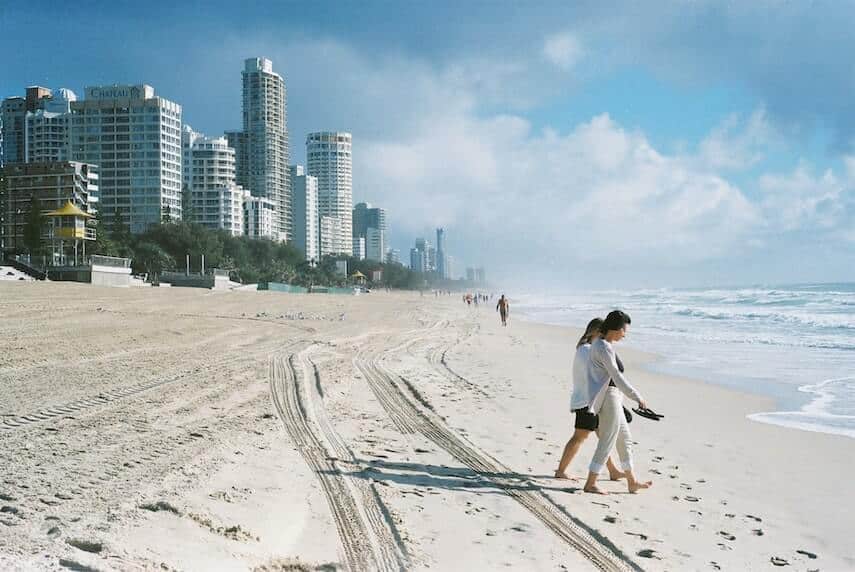 Have you even been to Queensland if you haven't spent a few days on the Goldie?! With numerous way to get you high (up) – from the roller coasters in the theme parks to the hike to the top of Tamborine Mountain (a popular training route for the Kokoda Trail); or you can soar above the Gold Coast Hinterland in a hot air balloon, jump out of a plane and skydive down to the beach, or climb Q1 – the highest external building climb in Australia.
Gold Coast Highlights
Raise a glass to the Gold Coast's thriving micro and craft brewery scene.
Chase Waterfalls in Mt Tamborine National Park
Get a snap under the Surfers Paradise beachfront sign, and stick around to pick up local produce and artisans' wears at the Beachfront Markets – the only twilight market in the region.
Immerse yourself in the Aussie Outback at the Australian Outback Spectacular Dinner Show
South East: Sunshine Coast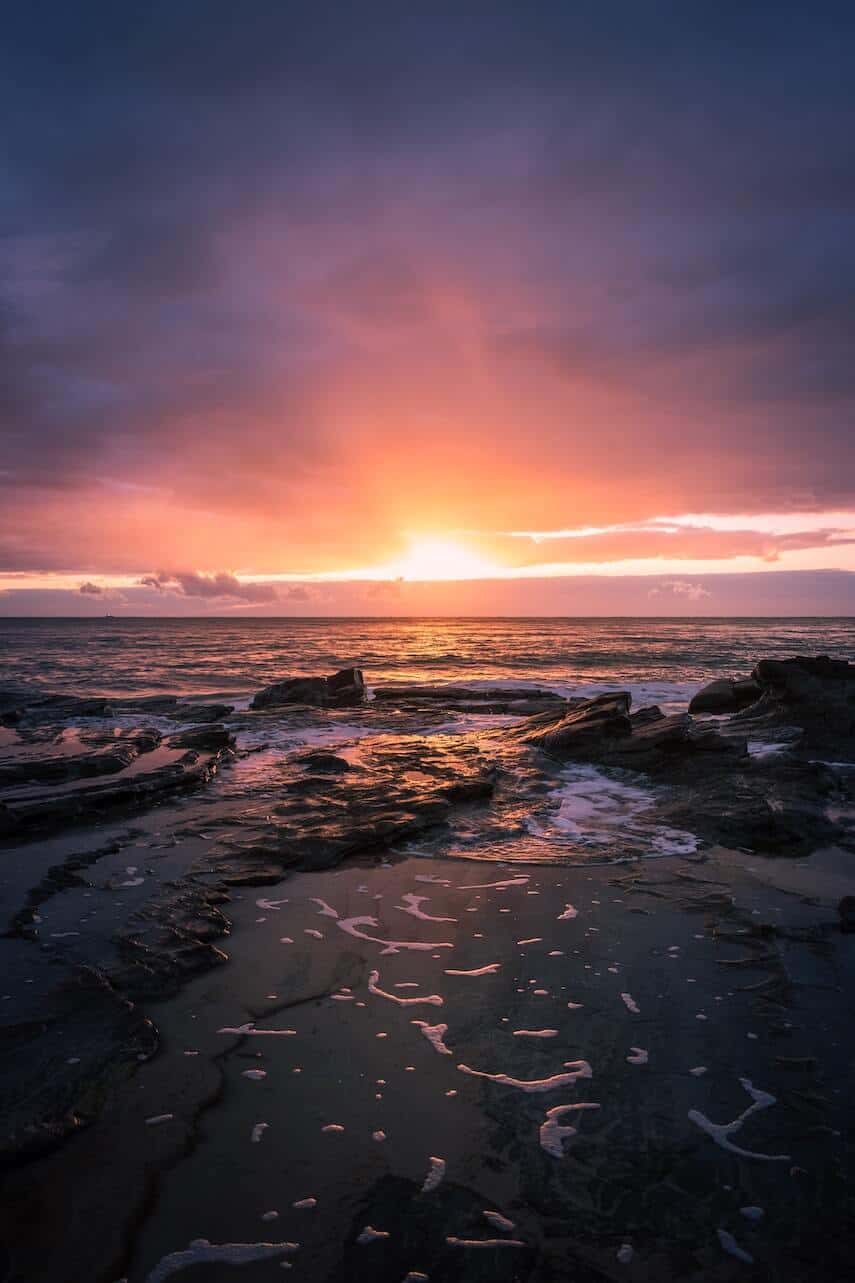 With beach resorts, surf spots, fresh seafood and rural hinterland, the Sunshine Coast stretches from Caloundra (near Brisbane) north to the Cooloola section of the Great Sandy National Park, with the popular towns of Noosa, Mooloolaba, Maroochydore and Marcoola occupying centre stage along the coastline with lush rainforest inland.
Sunshine Coast Highlights
Eumundi Markets in the lush Noosa hinterland – perfect for market shoppers and art lovers.
Dine at one of the top restaurants on Hastings Street in Noosa
Watch out for Hawksbill turtles at Marcoola Beach between November and March
Drive the Glass House Mountains Lookout Circuit for some of the most incredible views in Australia.
All Our Posts About Queensland