Australia, or the "Land Down Under", is one of the most coveted tourist destinations in the world – with its fine balance between wildlife and environment conservation and cosmopolitan modern-day living.
Both a country and a continent, Australia definitely has a lot in store for repeat and first-time travellers alike! Witness kangaroos and koalas right before your eyes, dip in pristine ocean waters, soak up the summer heat and the tingling sensation of the sun onto your skin, and enjoy scenic views of bustling cities and breathtaking nature throughout your travels!
Be sure to read this guide to our most essential travel tips for Australia before packing your bags and preparing for this once-in-a-lifetime trip! It's the only list of Australia travel tips you will ever need and it's everything you need to know before you go!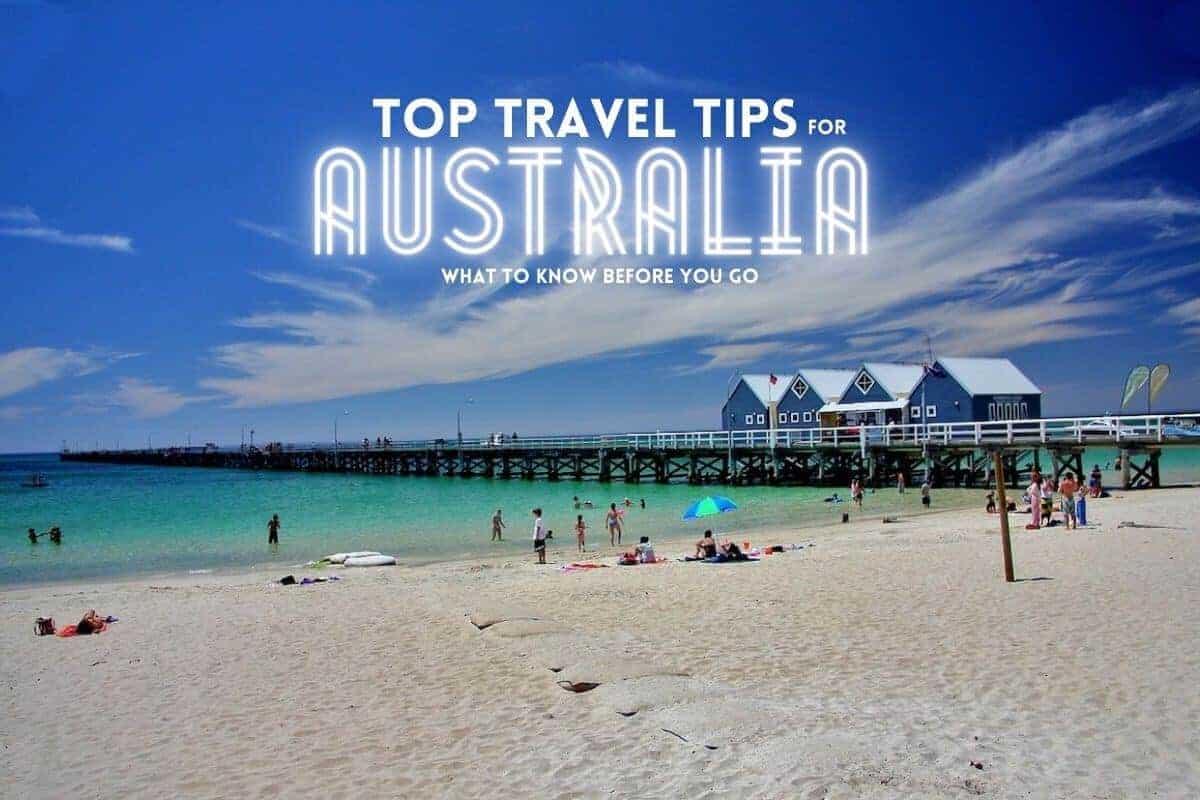 Disclaimer: Almost all posts on this site contain affiliate links, and this one about 25+ Essential Travel Tips for Australia and Top Australia Travel Tips is no different. This means that if you click on any of the links in this post (and make a purchase) I may receive a small commission at absolutely no cost to you. Each post is carefully crafted to (hopefully!) answer all your questions and recommendations are made where we believe they will improve your trip and help with your planning. As such we thank you in advance should you decide to click & buy. Read my full disclosure here.
GENERAL TRAVEL INFO FOR VISITORS TO AUSTRALIA
Visa: Unless you are an Australian or New Zealand Citizen or Permanent Resident, or identify as a Torres Strait Island – practically everyone else needs a travel visa to enter Australia. Folks from the USA, UK and several other European countries are eligible for the free Visitor which allows visitors to stay for up to 3 months for each entry in a 12 month period.
That's plenty of time to explore – but if you want to stay longer, there are other visas available too. Use the Australian Governments (free) visa finder tool to find the right one for you.
Currency: The official currency in Australia is the Australian Dollar ($, AUD).
You can withdraw currency from ATMs using your local bank card or a designated travel card. If you are visiting from another country, be sure to check any fees and charges from your bank prior to using it and carry a second source of payment/cash in case your primary card gets 'eaten' by an ATM.
Language: English (Although Australia has no 'official' langauge, English is the most common language and is spoken throughout the country.) Almost 80% of all residents speak English at home, with Mandarin (2.5%) and Arabic (1.4%) spoken at home in small percentages.

WiFi/Internet Access: Depending on your length of stay and in what country, you can either purchase a local sim card (in advance or on arrival) – to swap out with the one in your own phone to avoid roaming charges. OR, grab a pay as you go portable Wifi Devices which means you can keep your sim active and connect wirelessly. Just remember to turn off data roaming so you don't incur any hefty charges.
Essential Travel Tips for Australia for First Time Visitors: The Practical Stuff
The Best Time To Visit Australia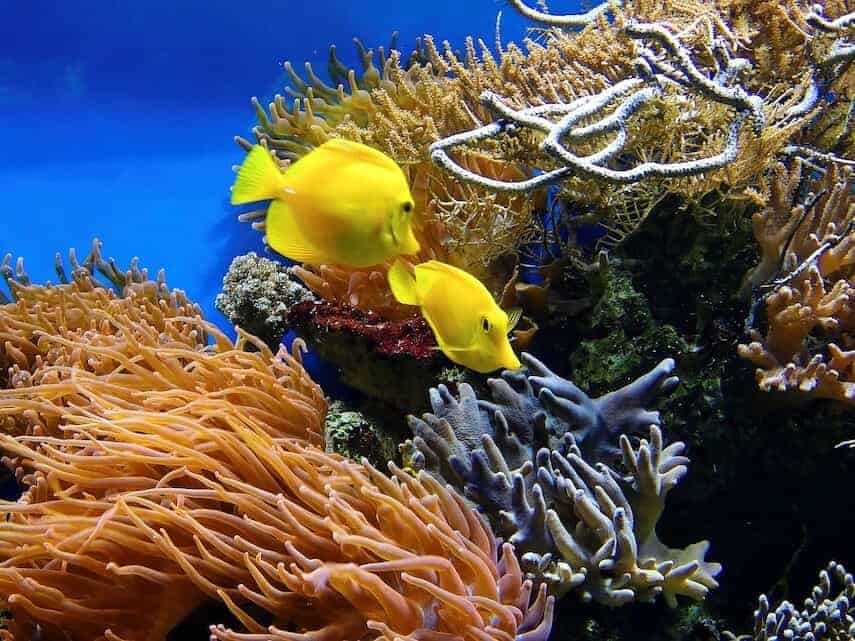 Depending on what you intend to do, your personal preferences, your budget allocation, and the fact that there are multiple destinations lying in different timezones – there really isn't a 'bad' time to visit Australia! We obviously cannot enumerate each of them but we'll gladly provide you with a general detail to give you a bit of background:
If you're in it for the most perfect time to visit – specifically when the weather's not too hot nor cold and when flights are relatively cheap – you must go between March-May and September-November.
If you're the "always in for summer" type of traveler, you must visit from December to February. During this season, the average temperature can be anywhere between 15-30 degrees. So, be sure to bring a water bottle and hydrate!
If you're in it for a lot of food and wine thrills, you have to plan your visit from March to May (a.k.a. the Autumn season). You have to brace yourself, though! This particular period is the busiest of all. Expect big crowds, busier places, and jam-packed tourist destinations.
If you fancy an all-white season and game for an intense snow skiing sesh, head for the mountains in Victoria, Southern New South Wales, and Tasmania sometime during the winter. The Winter season in Australia begins in June and extends up until August.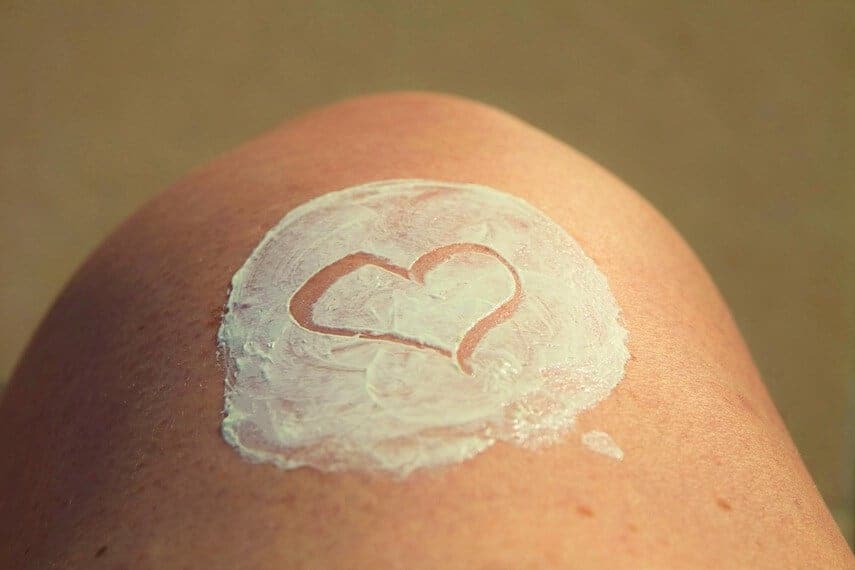 If you want to try diving, surfing, kayaking, canoeing, and other water-related activities and experiences, time your visit for between September to November and head to the North East coast. Remember to pack your sunblock and sunglasses along with you!
TOP TIP: Wear sunblock. Even on a cloudy day. The sun is very strong in Australia and it is easy to get burnt. Don't stand out as a tourist by turning bright red!
Australia is HUGE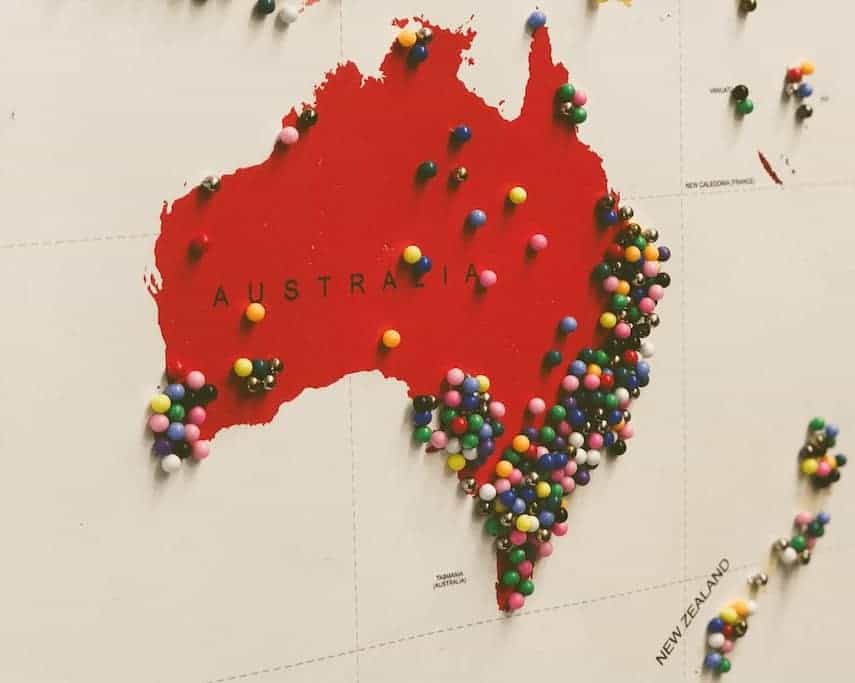 Like, really, really, big. And the countries highlights are spread all around this great and varied land. From the Great Barrier Reef to the Daintree Rainforest in the North, the Great Ocean Road in the South, Bryon Bay, the Sydney Harbour Bridge and Opera House on the East Coast, Ningaloo Reef and Rottnest in the West, not to mention the magnificent Uluru right at its centre (and so many more – take a peek at our Ultimate Aussie Bucket List for more highlights!)
How To Get Around Australia
Australia sure is a BIG country to explore. But, would you believe it if I tell you it's very easy to go around in it? Australia has a lot of transport systems made readily available and accessible for all types of travellers out there!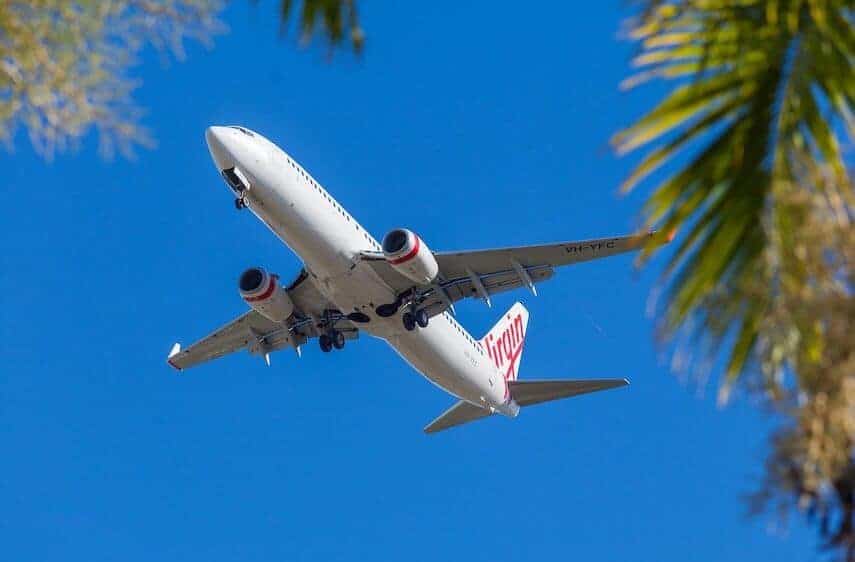 By plane
Australia has a bunch of domestic airlines to save you in travelling around large distances. You may start getting yourself familiar with the following: Qantas, Virgin Australia, Jetstar, Tiger Airways, and Rex. Knowing about their routes might give you a headstart in planning for your very own itinerary, as well as your budget!
By bus
If you're one who enjoys travelling the long way to explore whatever you can, taking the bus in Australia is perfect for you to cover longer distances. Be comforted to know that coach and bus travel in the country is not only comfortable but also efficient and reasonably priced given their amenities. Enjoy free Wi-Fi, reading lights, and airconditioning throughout!
By train
If you want to witness Australia in the most scenic yet convenient way possible, opt for the trains. Believe me when I say the train is the way to go.
TrainLink: It runs from Sydney through New South Wales, down through Canberra to Melbourne and North to Brisbane in Queensland.
V-Line: It connects Melbourne with regional hubs located in Victoria.
Queensland Rail: It covers the entirety of Queensland.
TransWA: It has services through Western Australia.
The Ghan Train and Indian Pacific: Both generally sweep through the country. The Ghan specifically travels to and from Adelaide and Darwin, Red Centre, and the Top End. The Indian Pacific, on the other hand, runs between Sydney and Perth, through Broken Hill, Adelaide, and Kalgoorlie.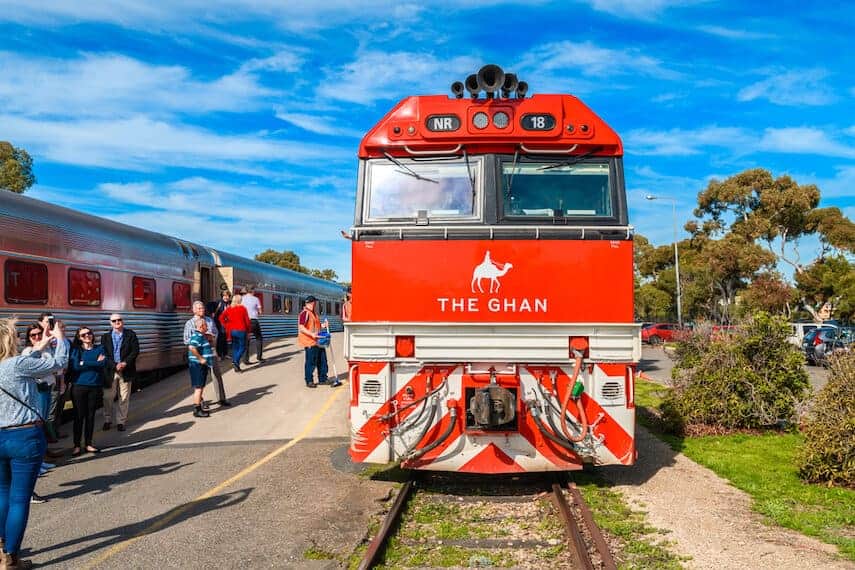 By Ferry
If you want to experience everything Australia offers, you also have to try getting on board on a ferry (and depending on where that is, you may need to have the stomach for it, as well!).
Spirit of Tasmania: It operates a nightly passenger and vehicle ferry service from Melbourne (Victoria) and Devonport (Tasmania) – and is a notoriously bumpy crossing.
SeaLink: Connects Cape Jervis (South Australia) and Kangaroo Island multiple times a day.
Other ferry services: Other ferry services also operate that connect suburbs to capital cities such as those that run in and around Sydney Harbour, or those on the Swan River in Perth or on the Brisbane River.
By car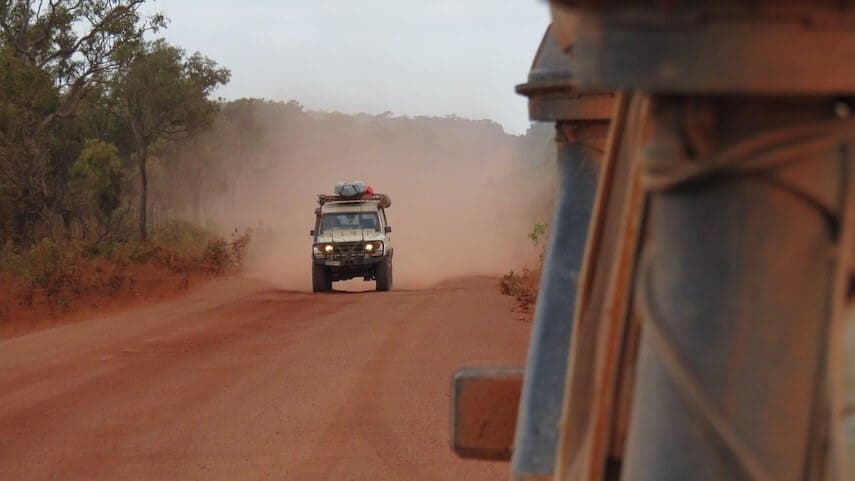 There are undeniably lots of places to explore in Australia and as one of the biggest countries in the world – you need to have quite a bit of time on your side if you plan to cover a lot of it by road.
Travelling in a car in Australia will give you comfort and the best road trip experience there is in the world! In case you didn't know, the country boasts of its network of well-maintained roads.
RELATED: Take a look at our favourite Australian Road Trips featuring the Great Ocean Road, Perth to Broome in the West, Adelaide to Alice Springs through the middle with day trips through the Hunter Valleys and Margaret River Wine Regions.
Public WiFi Availability in Australia
Yup, don't worry. We understand the need to connect to the internet, especially when traveling abroad. If you don't have a local sim card and/or a portable WiFi device, lucky for you ⁠— we searched for this complete list of free WiFi hotspots around Australia. Just remember to be cautious, though. Hackers can easily have access to your personal information when you connect to these.
The Emergency number in Australia
Although we're hoping you won't ever have a need for this number, it's always better to be prepared than sorry. Dial 000 (triple zero) when you encounter an emergency and are requiring the assistance of the police, fire, or ambulance departments.
Swim Between The Flags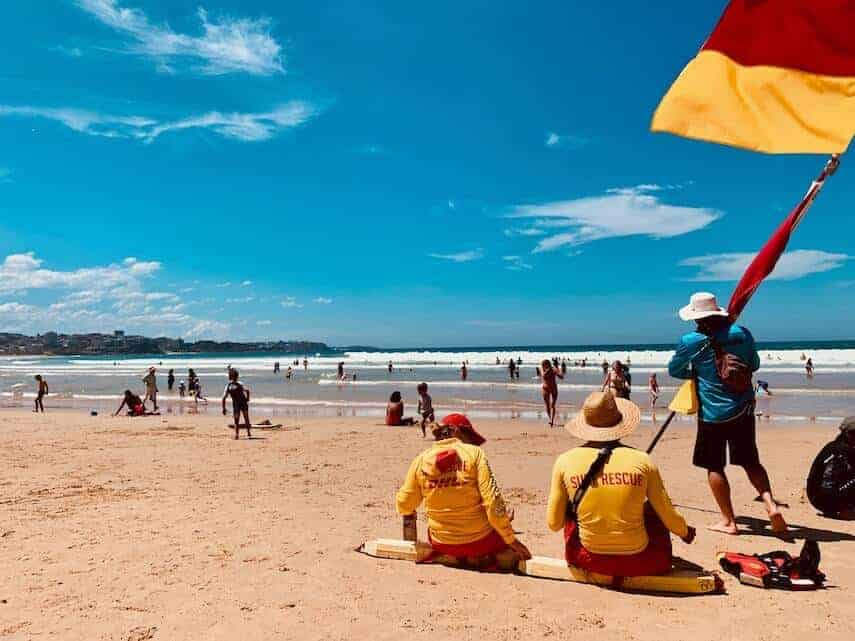 Australia is one big island – which means there are a heck of a lot of beaches. More than 10,000 in fact – which means if you visited a different one each day it would take you over 27 years to see them all! And as nowhere in Australia is more than 1000km from the ocean, heading to the beach is a true blue Aussie pastime.
While spending a day on the sand and frolicking in the water sounds like a great idea – a lot of beaches have lifeguards present for a reason. The rips around Australia can be life-threatening and must be respected. If there is a lifeguard on duty on the beach you find yourself on, be sure to swim between the flags they have set up. They are there to show you the safest point on the beach for swimming.
You have to try local beer, coffee & wine in Australia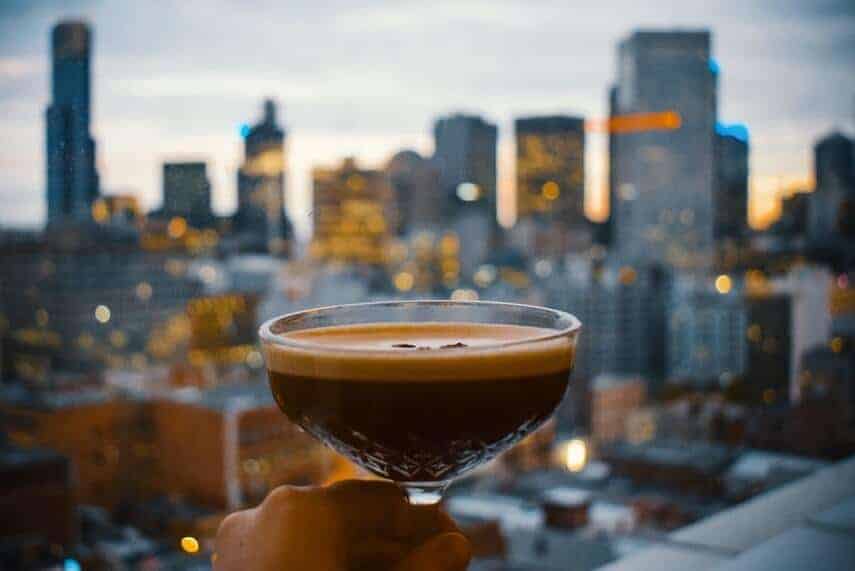 In case you didn't know, Aussies invented the Flat White. And if you are a coffee drinker, you have to try one in Melbourne – where coffee culture is practically a religion!
Aside from coffee, you may also want to spend some time enjoying the Australian craft beer scene, and having a glass (or bottle) or two of some of the worlds best wines. From Margaret River to the Yarra Valley, Hunter Valley to the Barossa – there is no shortage of incredible wine in this country.
Just remember to be a responsible drinker – and absolutely DO NOT drink and drive.
Kangaroos and koalas are not that common in Australia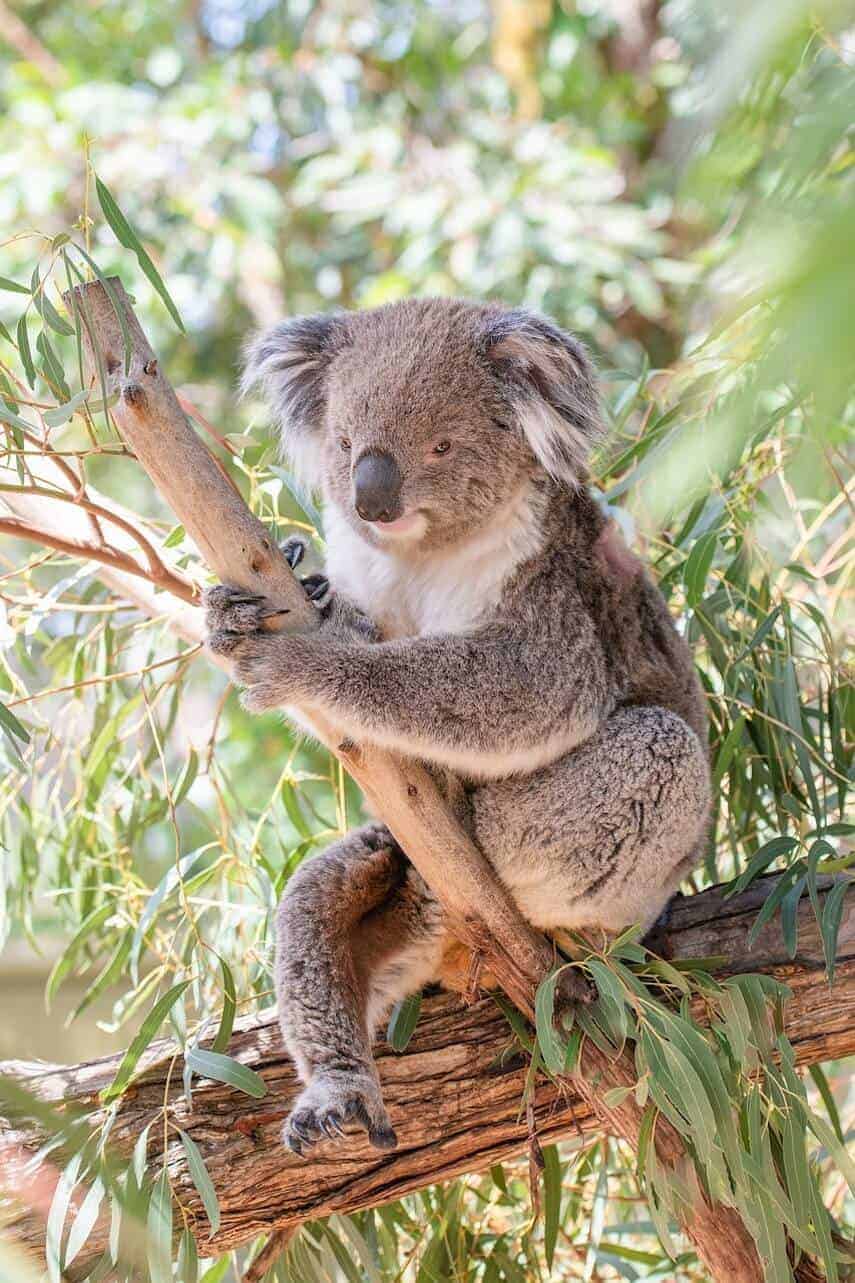 Despite Australia being a popular country known for its kangaroos and koalas, these animals aren't just everywhere in the country. (True story, my dad actually thought that he would see crocodiles just wandering around the Melbourne suburbs on his first visit!)
There are plenty of places to see them though. From numerous national parks and wildlife sanctuaries to secluded spots out in the country. Read our complete guide to Australian animals here to find out more. Also, not all Aussie animals are trying to kill you. Just around 75% of them!
Aussies use Australian English
Australian English is relatively different from American English or any other English for the matter – specifically in spelling, pronunciation, slang and shortening of some words. Oh and swearing is pretty common among friends in day to day conversation.
'Mate' is used universally – whether you're the friend of a person or a complete stranger. It is a uniquely Aussie phenomenon which when used implies a sense of shared experience, mutual respect and unconditional assistance.
Nicknames, and the shortening of most words – often ends in -O, -A or -Y/-IE:
Stevo (name), Arvo (afternoon), Straya (Australia), Barbie (BBQ) Footy (Football – Australian, not English), Accadacca (AC/DC), Tinny (can of beer), Servo (Petrol/Service Station), Bottle-O (The equivalent of a British 'Off-Licence' where alcohol is purchased for consumption off the premises, etc)
This might take a little bit of getting used to and may need a bit of translation from a local from time to time (but scroll down – we have included a few basic words below to give you a head start!)
(Outside of a Pub) You Buy Alcohol either from a Warehouse or A Drive Through Bottle Shop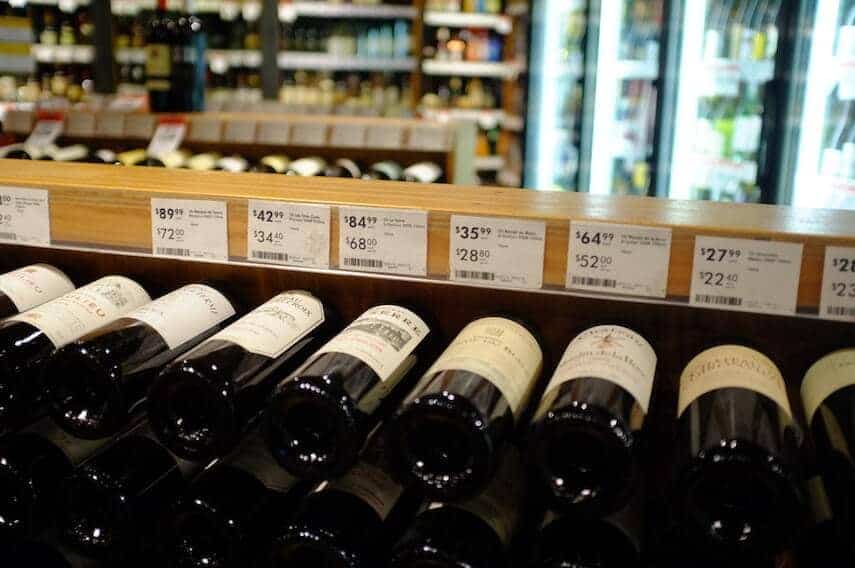 There's a famous quote about Australia which says the only time an Australian walks, is when the car is out of petrol – and as such, even though it is completely illegal to drink and drive – you can actually go to a drive through booze shop and buy wine, beer, spirits and any other manner of alcoholic beverage. Similar to the drive-through at a fast-food restaurant.
And if that concept doesn't blow your mind, you also can't buy alcohol from the supermarket (like in the UK), but have to go to a dedicated alcohol shop/liquor store. There are often smaller, separated buildings located next to the supermarket (and which often sell alcohol at a premium price for the convenience) and are owned by the supermarkets. Coles has Liquorland, Woolworths has BWS etc.
Or you can satisfy your alcohol needs (and get cheaper prices) with a visit to Dan Murphys – which is essentially a warehouse full of beer, wine & spirits. Affectionately known as Uncle Dan's by many across Australia, these huge buildings are located on retail parks which you wouldn't normally walk to – and can't walk back from carrying your haul (case of wine/slab of beer etc) – as it's typically always cheaper to buy in bulk.
Is Australia Safe for Solo Female Travelers?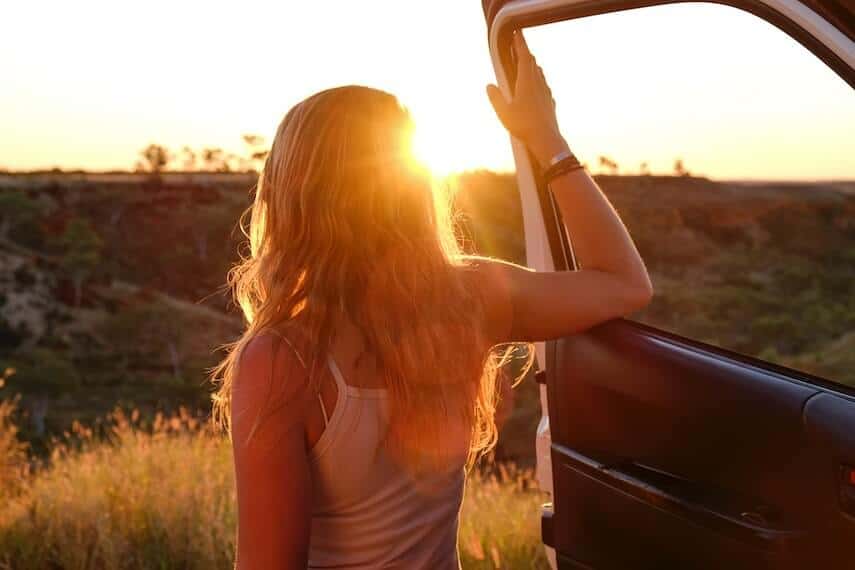 Australia is generally safe for solo travel as any gender, and for the usual solo female traveler, most safety tips come down to common sense.
Most of the safety tips below are true for women travelling alone anywhere in the world and are good to keep in mind wherever and wherever you are exploring:
Keep an eye on your belongings (bag/camera/phone etc) and be aware of your surroundings (for example, don't have your head down glued to your phone)
Be cautious and vigilant in busy areas or in crowds.
Be wary of the 'overly helpful' local. The one who approaches you with stories and tips but seems to want nothing in exchange. And don't feel obliged to give them anything.
Be mindful of your drinking – that's not to say not to drink, but alcohol lowers your inhibitions and reaction time. And a bag of Aussie Goon is a pretty standard item among the backpacker crowd and considered part of the Australian travelling experience!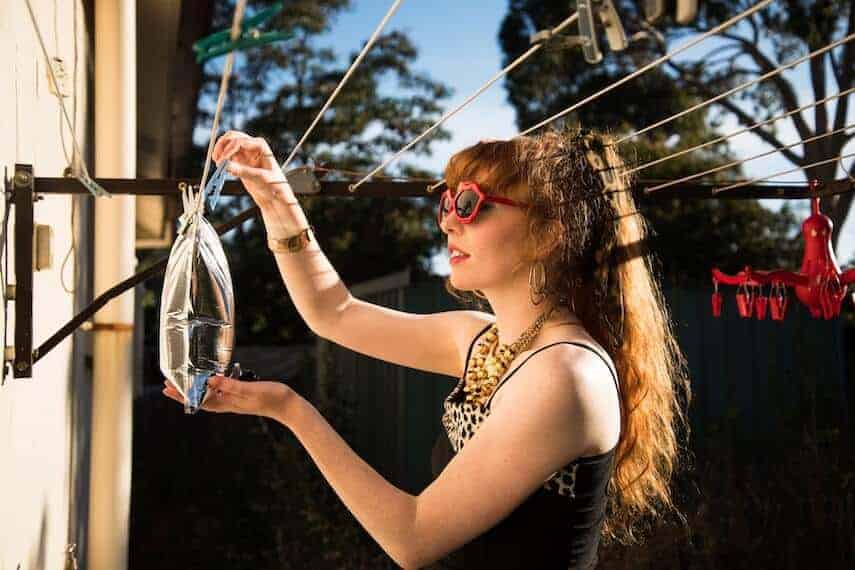 Walk with purpose – it will make you appear more confident and especially in Australian cities, will help you blend in with the locals.
And finally, take note of where the exits are – wherever you are throughout Australia. You know, like you do on a plane. If there is an emergency, or you need to get away quickly, knowing where the exit is can be invaluable.
Top Australia Tips for Your First Visit: The Fun Stuff
Where are the Best Places to Visit in Australia
Spread out across this vast country, Australia has eight city capitals, one within each State & Terriroty, which are all wonderfully unique packed with exceptional dining experiences, historic attractions, and non-stop shopping opportunities. Here's why you need to visit each of them which will help in planning your trip:
Canberra is situated in the Australian Capital Territory (ACT). It is the national capital, a city known for its cultural treasures and vibrant annual festivals.
Sydney is the largest capital in the country home to the famous Sydney Opera House, The Harbour Bridge, Bondi Beach and close to the Blue Mountains for a perfect day trip from Sydney!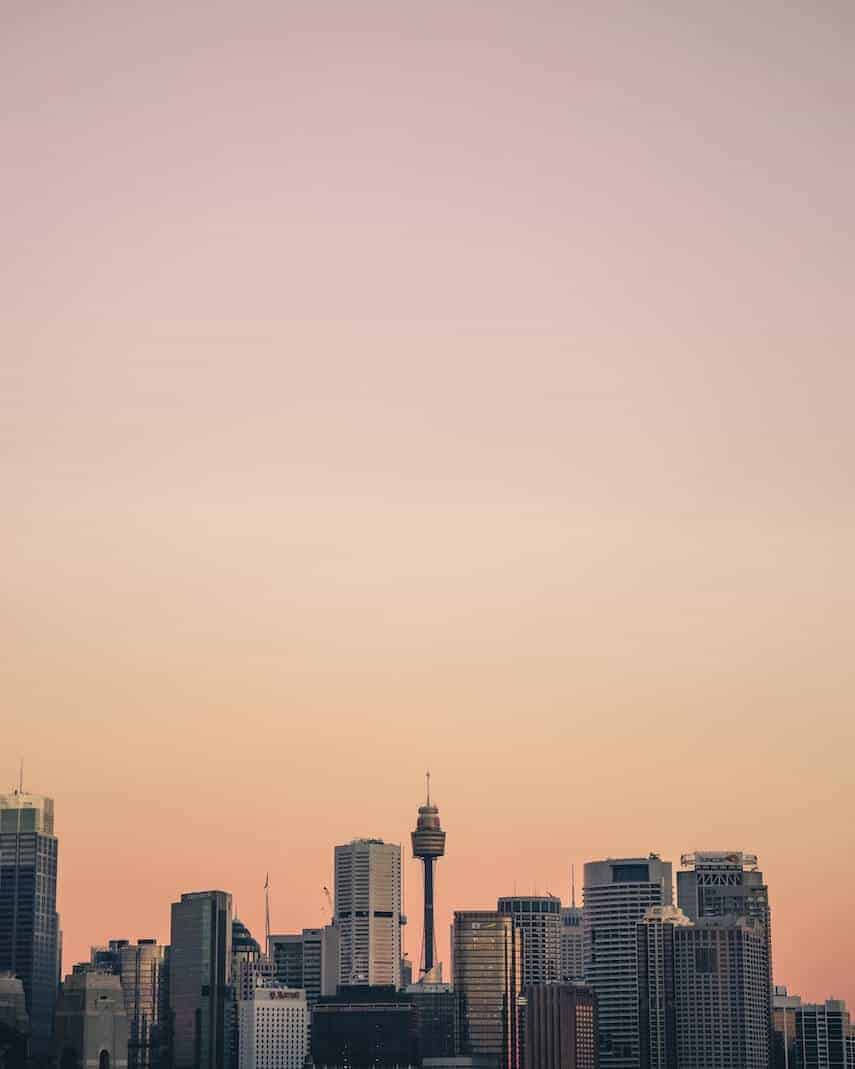 Melbourne is the "Culture Capital of Australia" and one of the major cities in Victoria. From fashion to art, to film, to food, to sports, to music, to kids events, or to spiritual and multicultural festivals… Name it, Melbourne has it! (and some great day trips fro Melbourne too!)
Hobart houses some of Australia's convict era remnants adjoined with its panoramic coastal scenery. This picturesque city holds a number of interesting places to see including (but not limited to, of course) the charming Georgian era towns and villages!
Cairns is Australia's adventure travel paradise – with bungee jumps and jungle swings, scuba diving and snorkelling on the Great Barrier Reef, Skydiving over beaches and seaplane flights. For an adrenaline kick, head to Cairns.
Adelaide is the perfect escape from the bustling crowds you might find elsewhere in Australia. It has surrounding hills to the east, beautiful beaches to the west (don't miss Hervey Bay), luxuriously wide boulevards, and breathtaking park and garden views!
Perth has a small population, the greatest weather year-round, and has a convenient location to stunning beaches. If this doesn't make you want to visit Perth, I don't know what else will!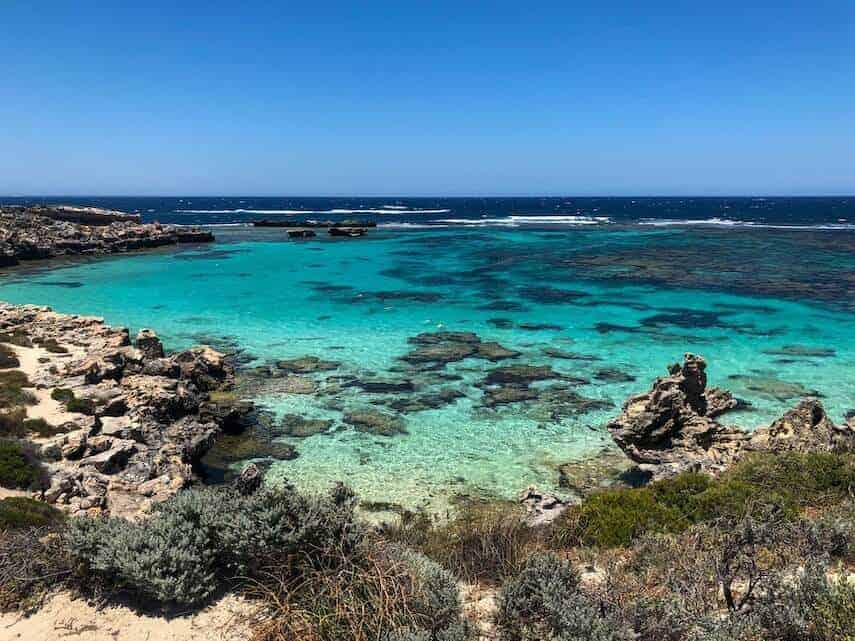 Darwin is the top end's darling! From its World War II history to its very diverse food scene, to the best tropical lifestyle an Australian traveler could want, not to mention the different Outback tours through Kakadu National Park offered from the city – Darwin in the Northern Territory is the best place to be!
Brisbane houses the liveliest subtropical paradise with ever-delicious food, coffee, as well as an epic music and arts scene. Not to mention the fact that it's just an hour away from the world's best beaches on the Sunshine Coast and Gold Coast.
How To Plan Your Budget for your visit to Australia
If there's one thing you ought to know about Australia, especially if you're a first-time traveler, is that it can be quite (sometimes really) expensive. To experience it at its best, you have to allot around $100-$200 per day for your accommodations, food, and activities.
Sad to say, though, transportation is a totally different conversation – meaning you need to allot a separate budget for it. Doing your research might do the trick in helping you get the best deals possible and that means everything!
What to eat in Australia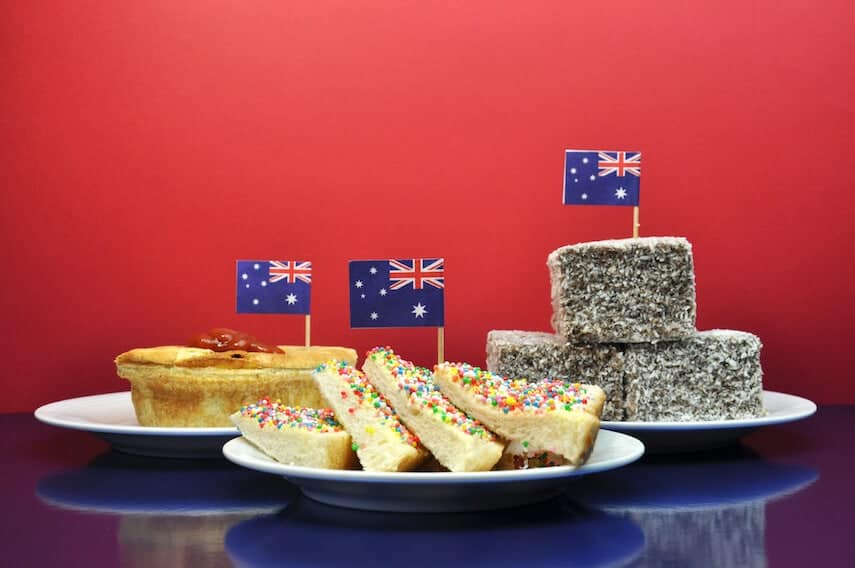 There's no better way to get to the heart of Australia like a local than eat Australian local food – or food popular to locals, anyway. Here's a short list:
Vegemite – a dark brown paste made from various vegetables, yeast extract and spice additives. Regardless of anyone telling you not to try it because it tastes weird, I say still do! Who knows, you might like it more than you can probably imagine.
Tim Tams – a famous Australian chocolate biscuit, which, anyone hardly says no to. Do yourself a favour by grabbing one and snack on it to your heart's content!
Chicken Parmigiana – although not particularly of Australian descent, you will most certainly encounter this dish in most Australian pubs — and it's worth the try!
Fish and Chips – as the country is surrounded by oceans, it's easy to say that their fish recipes are the bomb! This one's definitely a must-try for the tourists.
Pavlova – a meringue cake base topped with whipped cream and fruit that you can score from a cake shop, a bakery, or from major supermarket chains (directly look for it in the frozen dessert section).
Our Money Looks like Monopoly Money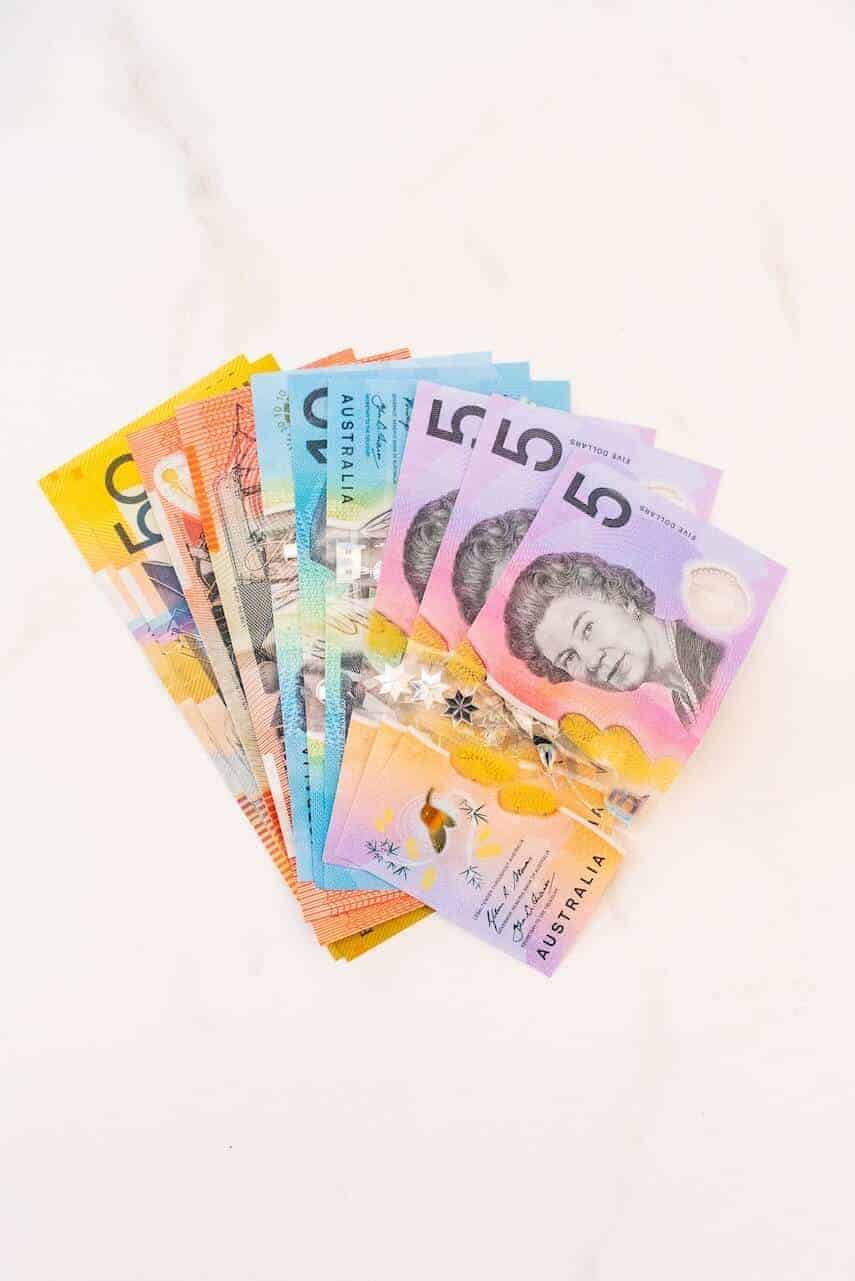 And our notes are waterproof. How's that for cool?! If we're honest – and not to brag – but Australian cash notes are considered some of the most advanced in the world. Their unique waterproof construction means not only will they survive a spin in the washing machine when you forget to empty your pockets, but are also resistant to moisture and dirt, making them relatively clean and hard to counterfeit.
Bet y'all want our funky money now, huh?!
Useful Tips & Friendly Advice for your First Visit to Australia
Australian border control is very strict
Bringing prohibited items, whether or not you're aware, will result in serious borderline problems. Included in the roster of forbidden things include fruits, vegetables, meat, eggs, feathers, weapons, firearms, and wildlife among other things. It's best to double-check your things before embarking on a trip of your lifetime by doing your research.
Free walking apps for cities in Australia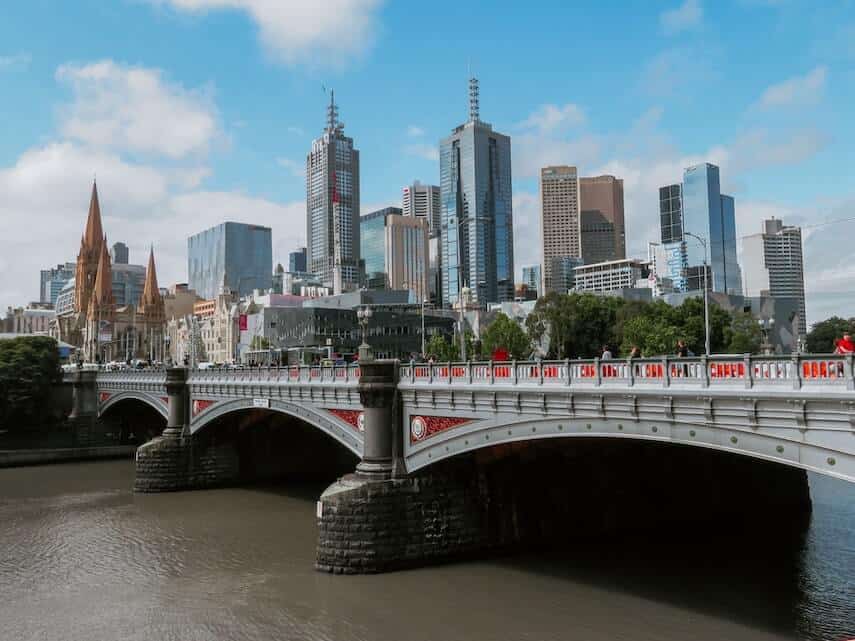 In case you didn't know there are several free walking tours in Australia that you can go on by yourself or with people you're travelling with! You may check each one by visiting this website.
Scams to avoid in Australia
Australia being a great country and a continent by itself makes it not vulnerable to travel-related scams. Sad, but true. Here are several things you need to watch out for and avoid when traveling to Australia:
Money changing
Yup, it sounds so old school but it still happens anywhere – might be at a restaurant where the cashier switches you $50 for $5 and tells you you didn't give enough cash, at an attraction, or right at the money changer. When dealing with money, it's always better to double-check and try to book your activities in advance so you have total control.
Credit card skimming
Basically, credit (or debit) card skimming is the act of illegal duplication of information from the magnetic strip of your card. As much as possible, be wary especially when the restaurant personnel collects your card and swipes it out of your sight.
Tours from unreliable guides or websites
To make sure you're not booking some dodgy day tours, you have to make sure you're booking from official travel agencies. Before clicking that purchase button, do your research. Check reviews, ask for recommendations from your friends and family – or particularly anyone you trust. Doing so will be helpful during the time of an accident or an emergency.
Learn the Lingo: Basic Language Tips for Australia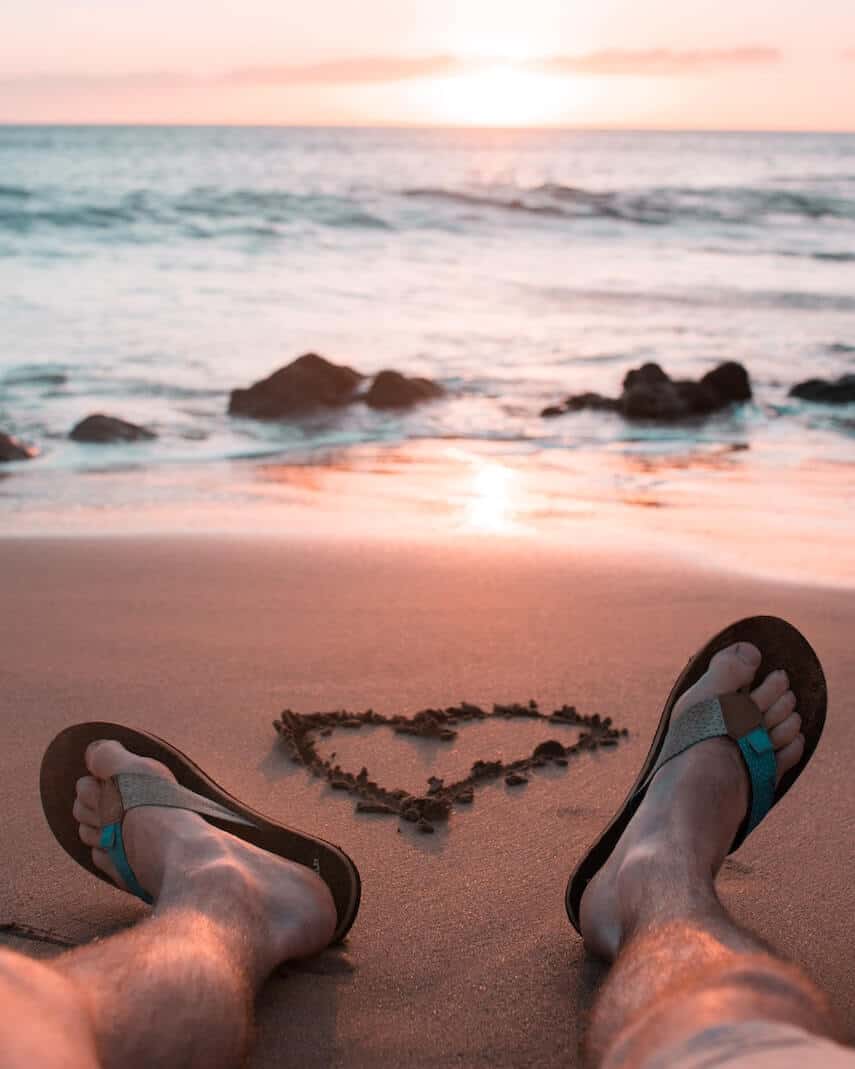 Gas means petrol.
Thongs mean flip flops.
Chips (commonly called hot chips) mean fries.
Fortnightly means every two weeks.
Boot means trunk.
Bum bag means fanny pack.
Lollies means candies/sweets.
Tipping Culture in Australia
In a country where the minimum wage is a lot higher compared to other countries, tipping isn't that much of a necessity — most especially where service charges are included in the bill (typically for group or specialty bookings rather than a meal for 2). No one's stopping you, though! You can still give tips if you want to and you feel like it.
Pre-book popular attractions in Australia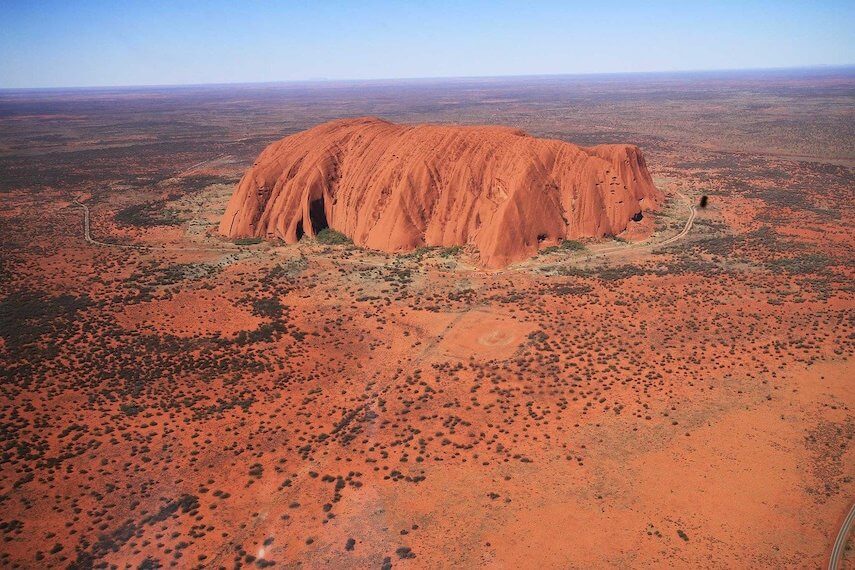 Just like any other country you visit, top tourist destinations and top activities in Australia may get a little too crowded. If bad luck catches you, you might not even be let in. To save you the hassle of lining up or hoping for uncertainties, it's better to book popular attractions in advance. (And in most instances it will also help you save money!)
5 Quick Australian Dos and Don'ts
Do:
Slip, Slap, Slop, Seek, Slide (That's slip on a shirt, slop on sunscreen, slap on a hat, seek shade and slide on your sunglasses – if you've never heard the iconic Cancer Council slogan before. Fun fact – it was so successful in the 80s that there is a generation of Aussies with a Vitamin D deficiency!)
Hydrate
Carry photo-ID
Swim between the flags on Aussie beaches
Watch out for drop bears…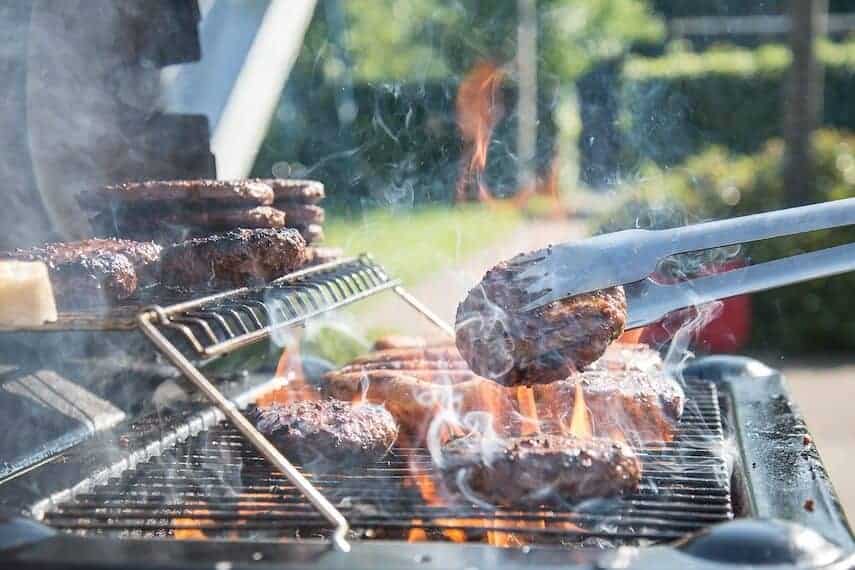 Don't:
Drink & Drive
Climb Uluru (thankfully the are now rules to prevent people climbing the sacred rock, but it's good to remind everyone that it shouldn't be done, should that ever change)
Eat, Drink or Smoke on public transport
Turn up to a BBQ empty-handed (bring a bottle of wine or beer that the host will enjoy)
Get offended when Aussies swear, it's part of our national identity.
RELATED: Need some more help with avoiding common mistakes in Oz? Our ultimate guide and complete list Do's and Don'ts in Australia has you covered
That's a wrap, I hope our helpful tips for Australia (perfect for firsttime visitors) has got you all excited to explore Oz and this Australia travel guide has given you all you need to know to make it happen. We hope you have a wonderful time in Australia.

And if you know someone who could use these Australia travel tips for planning their trip to Australia, be sure to share this article with them on Facebook, Twitter, Flipboard or Pinterest. Sharing is caring and we thank you in advance.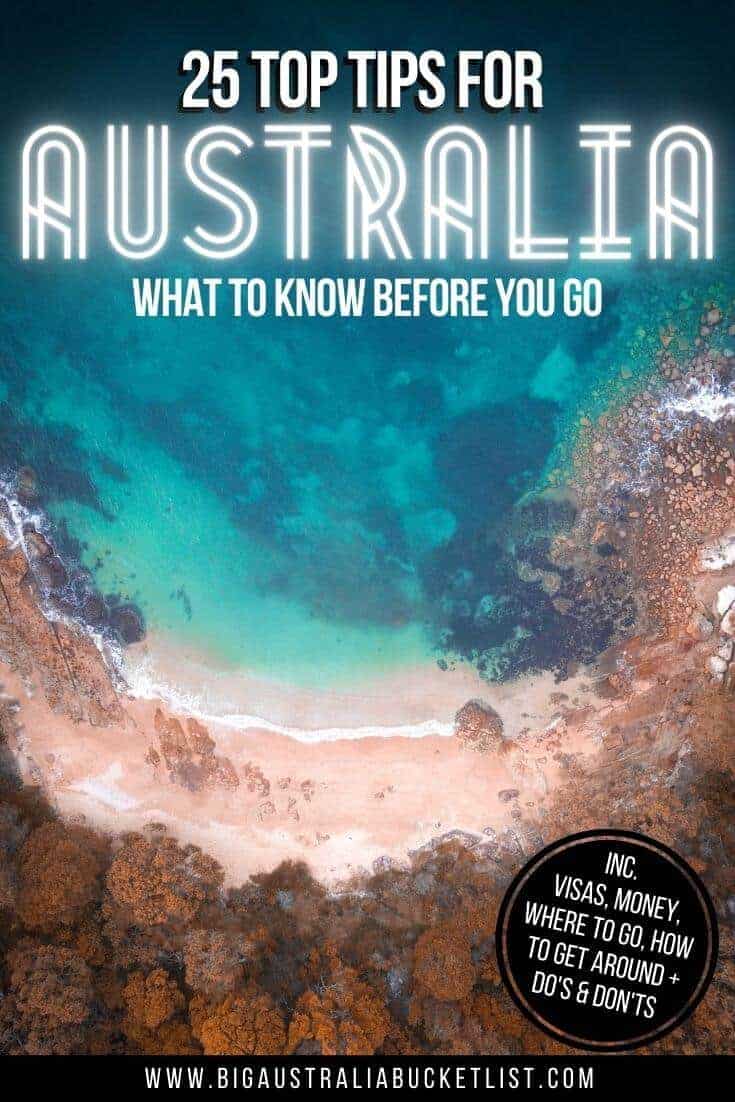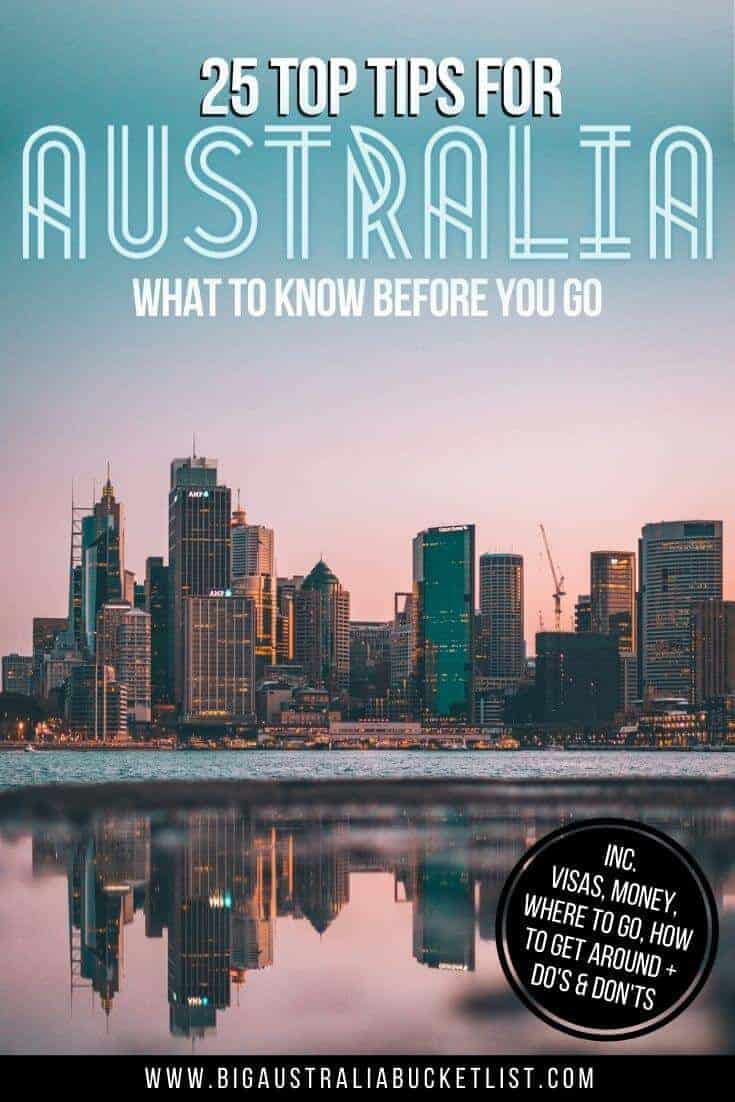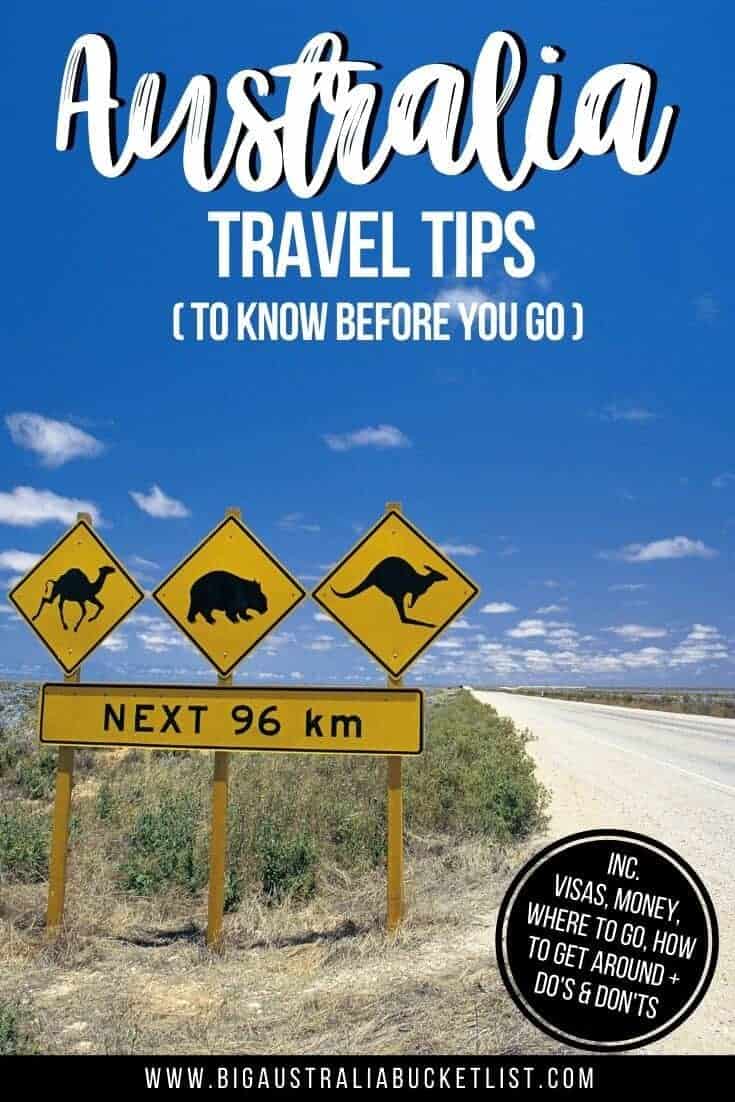 READY MORE AUSTRALIA TRAVEL INSPIRATION? YOU MIGHT BE INTERESTED IN THESE TRAVEL TIPS, TRAVEL ARTICLES, DESTINATION GUIDES, TRAVELER RESOURCES AND RELATED POSTS ABOUT OTHER AMAZING PLACES IN AUSTRALIA: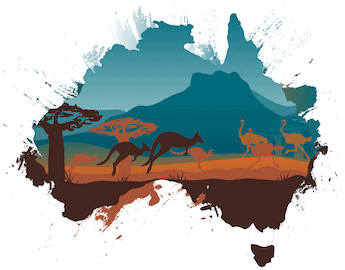 Hi There! Thanks for reading our guide to 25+ Essential Travel Tips for Australia (What to Know Before You Go) I just wanted to let you know that this post contains affiliate links, which means if you purchase something after clicking a link, I may get a small commission – which is at absolutely no cost to you. If you enjoyed this article and are going to be searching for some of the things I mention anyway, I would love it if you could click through from the links above & thank you in advance! Read my full disclosure here.