Australia, we've been doing it tough. Devastating bushfires, a global pandemic, closed borders and the associated restrictions of movement – the result of which has had a disastrous impact on our tourism industry. (And other industries, but hey, we're all about the travel, so that's what we're focusing on!)
However, as we start to see the light at the end of the tunnel, and in the middle of what should be a cracking summer – we're starting to try and get back to some sort of normality. I'm sure you've all seen all the adverts encouraging you to "Holiday Here This Year" (usually displayed as a hashtag: #HolidayHereThisYear) – each showcasing different diverse and incredible location across the country.
They're definitely inspiring – and probably made your Aussie Bucket List a little bit longer – but did you know that there most states have introduced some kind of monetary tourism incentives to help you cover the cost?!
That's right, to try and encourage us Aussies to explore what is in our backyard – whether we're being asked to stay in our state – or are free to explore the rest of the country, the state governments have relaxed the purse strings to try and inject some much-needed cash into a struggling tourism industry. And to help you take advantage of what's on offer, we have pulled together this guide of tourism incentives by state. And hopefully, it will help you to #HolidayHereThisYear.
Note: We have not included the NT or Canberra in our round-up as no incentives exist, but will update the post to include them should things change.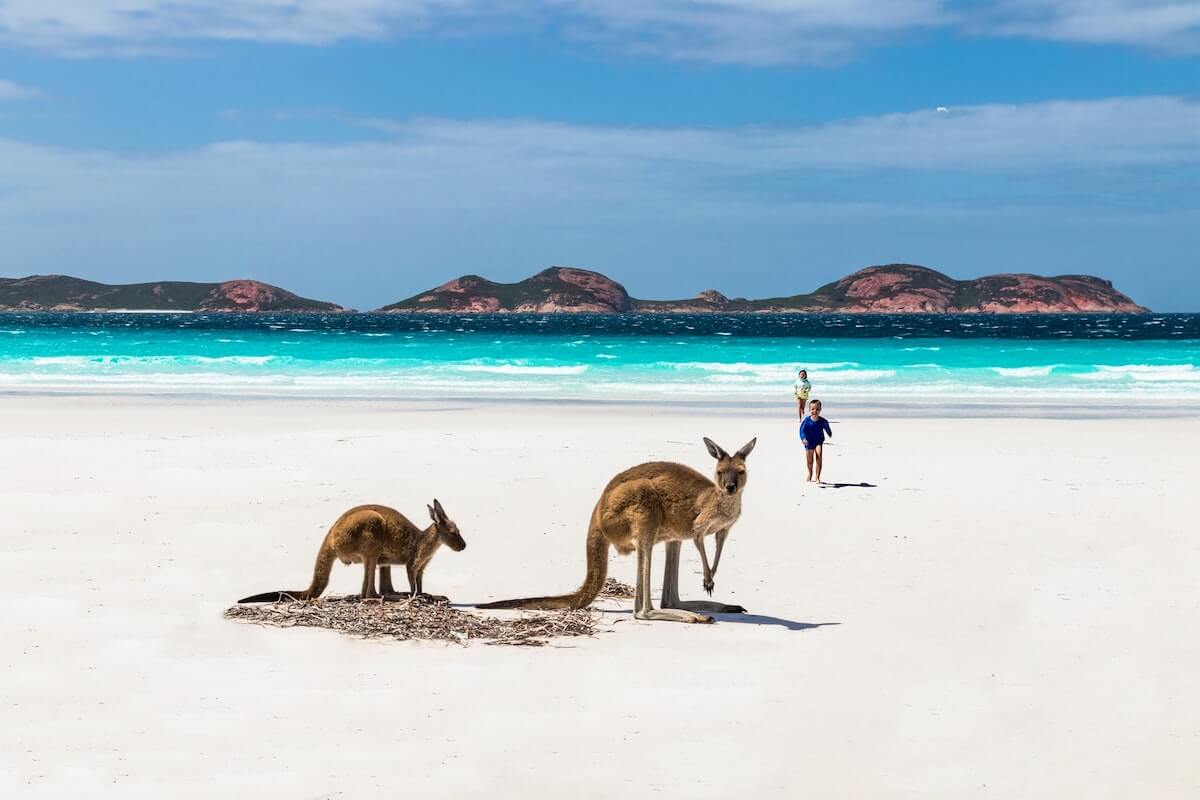 Disclaimer: Almost all posts on this site contain affiliate links, and this one about How to Holiday Here This Year: Current Tourism Incentives By State is no different. This means that if you click on any of the links in this post (and make a purchase) I may receive a small commission at absolutely no cost to you. Each post is carefully crafted to (hopefully!) answer all your questions and recommendations are made where we believe they will improve your trip and help with your planning. As such we thank you in advance should you decide to click & buy. Read my full disclosure here.
Empty Esky
Before you get to where you can save money (ie. the good stuff!) we wanted to remind you about a nationwide campaign that can be included with any of the below tourism incentives.
How it works: Simply pop an Empty Esky in the car when you set off on your next trip, and fill it with fresh goods and products from local shops and boutique producers that you see along the way.
This campaign was born as a result of the fire-ravaged towns in regional parts of the country. These were the small towns that typically rely heavily on tourism and with a loss of accommodation and other facilities has to focus their efforts on rebuilding rather than welcoming the usual crowds.
It's a fantastic way to support small businesses – and it gives you an opportunity to taste Australia while you're doing it! Check out the EmptyEsky website for a map of registered producers, (you can even register yourself if your business could use a bit of help) – but ultimately it's pretty straightforward: grab an empty esky and fill it with delicious regional products on your next trip (whether they're registered or not!)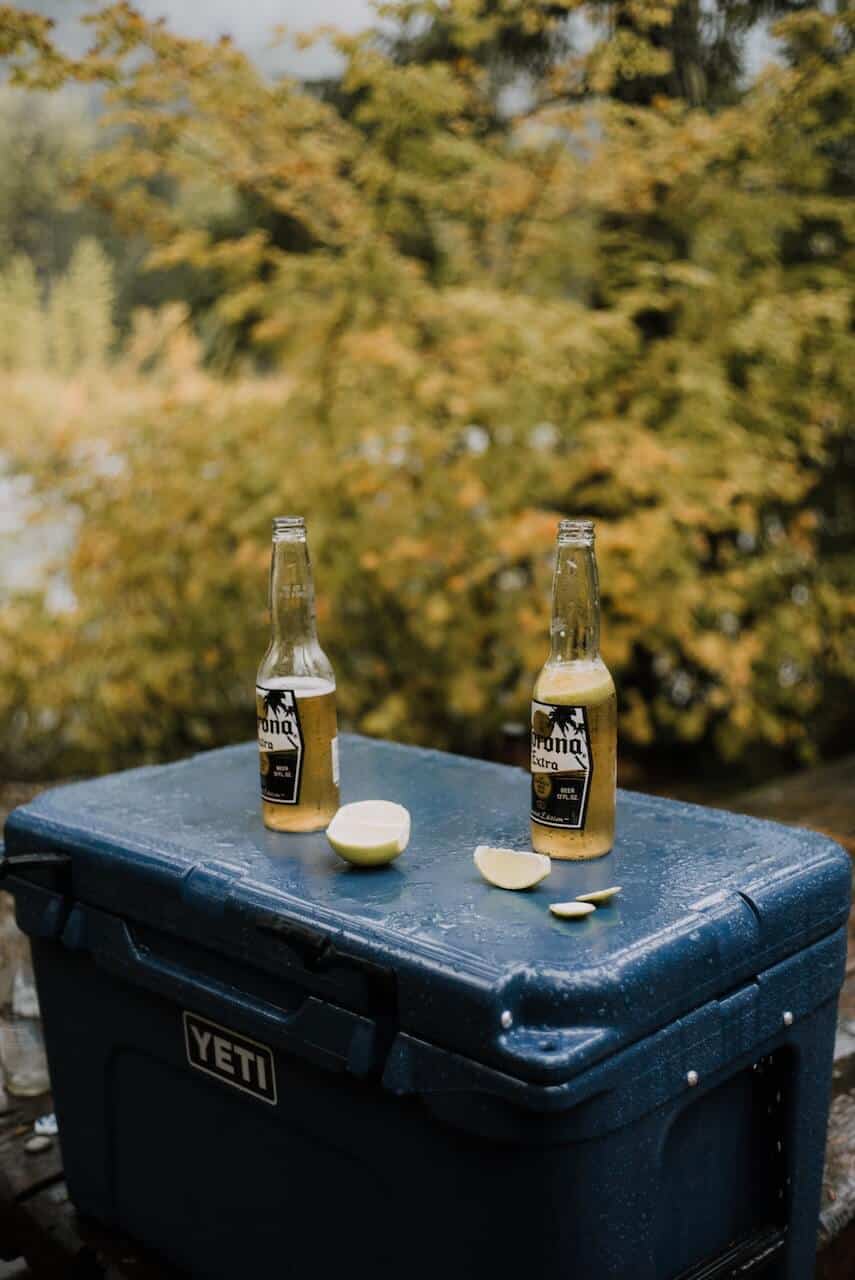 RELATED –
Know your 'Cactus' from your 'Cark It'?! Check out our
guide to Aussie Slang
for definitions to these
true blue
Aussie terms and more!
#HolidayHereThisYear: Tourism Incentives in New South Wales
Although they have been a little bit slow off the mark when it comes to helping the tourism industry recover from the pandemic, the NSW government is currently readying itself to launch a dine and discover program to help support the dining, arts and tourism industries.
Dine & Discover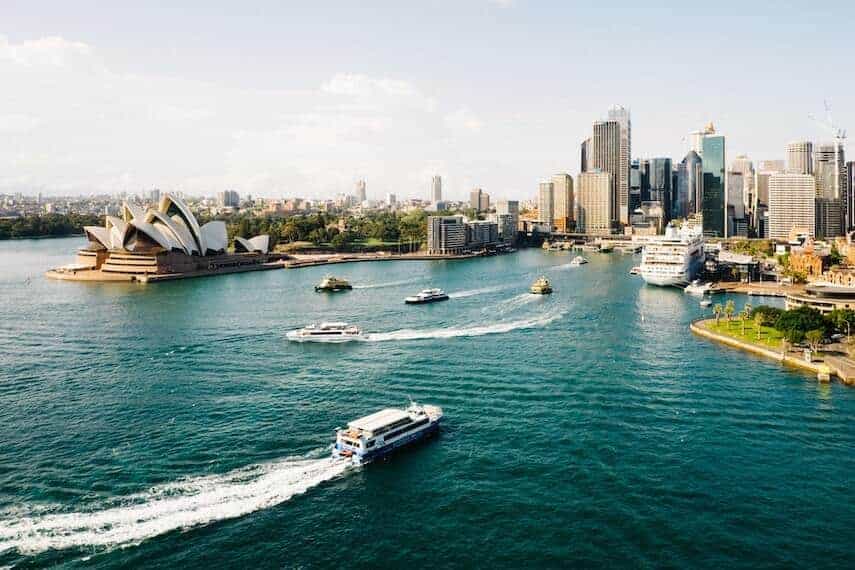 How it Works: NSW residents over 18 years of age will be eligible for 4 $25 vouchers, totalling $100 to be spent on dining, art and tourism businesses who are registered as 'COVID Safe'. Of the 4 vouchers, 2 must be used on eating in at restaurants, cafes, bars, pubs and clubs from Monday to Thursday and 2 must be used for entertainment and recreation, including cultural institutions, live music, and arts venues, available 7 days a week (excluding public holidays).
Important Info: You must have a registered MyServiceNSW account to be eligible for the vouchers. (registration is free). There is also an App available accessible via the same link.
When will it start? At this time, we only know it will be piloted with businesses in The Rocks before being rolled out to the rest of NSW. We recommend downloading the app and creating your account so you can be the first in the know as the program develops.
Ideas for spending your vouchers:
Be a tourist in your own city: visit the zoo, the aquarium, the museums,
Enjoy Sydney Harbour: Cruises, Bridge Climbs, Oper House Tours and Harbour-side dining.
Blue Mountains Day Trips
Go wine tasting in the Hunter Valley
Head up the coast and enjoy activities at any of the states amazing beaches
What Vouchers Can NOT be used for: retail, tobacco, alcohol, gambling and accommodation
#HolidayHereThisYear: Tourism Incentives in Queensland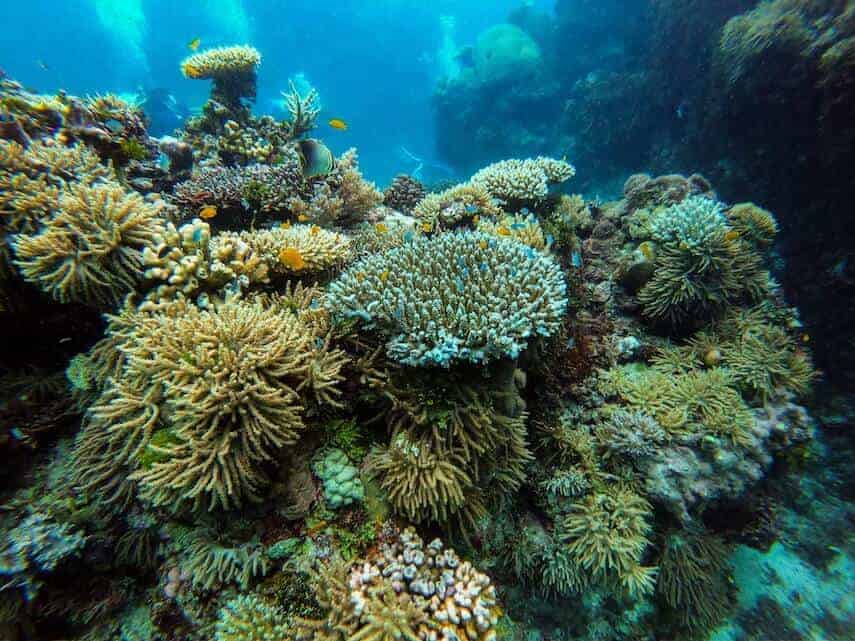 We'll be honest – Queensland hasn't announced or released any tourism incentives from a consumer perspective for travel in Queensland. (But they do have several recovery packages and grants available to businesses).
Tourism industry professionals have called for more assistance and incentives, which has yet to be realised, but have gotten behind Queensland's 'Good to Go' campaign which aims to bring travellers back to the state.
How it works: The Good To Go Program offers a certification for tourism businesses who have completed a COVID Safe program, including having COVID Safe documentation in place plus the COVID Clean module completed, or a COVID Ready program completed. It aims to inspire travellers to get back out there with pandemic free business and is active across the state.
Editors note: At the time of publication on 8 January 2021, Brisbane has just entered a hard 3-day lockdown. 
#HolidayHereThisYear: Tourism Incentives in South Australia
South Australia literally opened and closed their Great State Voucher scheme in under and hour without most of Australia even knowing about it! ALL 75,000 Vouchers were allocated within 39 minutes!
However, due to its success, that this is the second round – and notably that as both a State and a Country we are still recovering from the bushfires and pandemic – we think the Great State Voucher may return for a third release. Watch this space!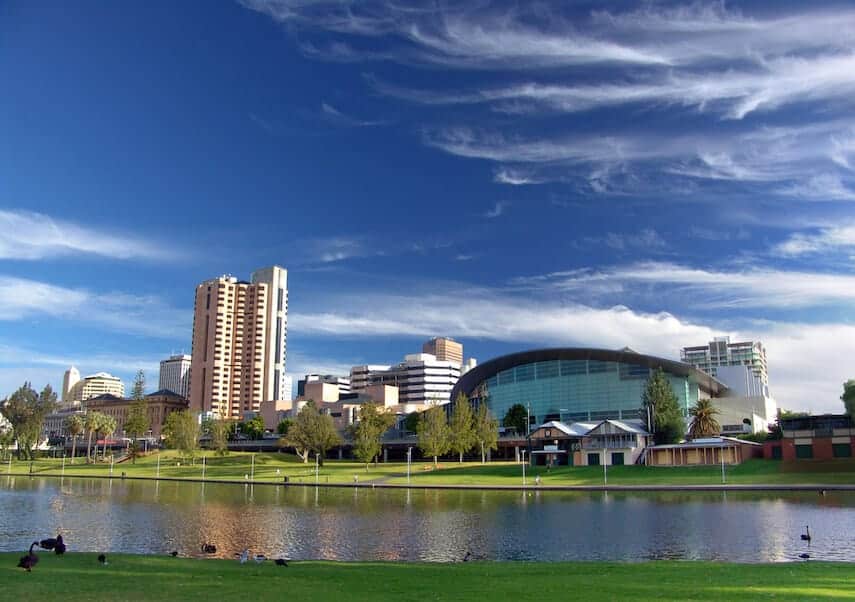 Great State Voucher
How it Works: Available to residents and interstate travellers, there were $100 vouchers for use at participating CBD and North Adelaide stays, and $50 vouchers to spend on regional and suburban accommodation.
Important Information: If you were lucky enough to be allocated an accommodation voucher and need some inspiration to spend it, check out the Voucher Page for partner hotels and resorts on the SA Website + get some ideas for activities to enjoy in the city and state while you are there below. Just remember that travel must be booked before 31 January 2021 and taken before 31 March 2021.
Sip your way through the Barossa, McLaren Vale and Adelaide Hills (and others – its is the 'Wine State' after all!)
Climb to the top of Adelaide Oval
Cage dive with Great White Sharks or Snorkel with Seals
Explore Adelaide's Central Market (and bring an Empty Esky!)
Sip cocktails as the sun goes down on Henley Beach
#HolidayHereThisYear: Tourism Incentives in Tasmania
Take the car on the Spirit of Tasmania for FREE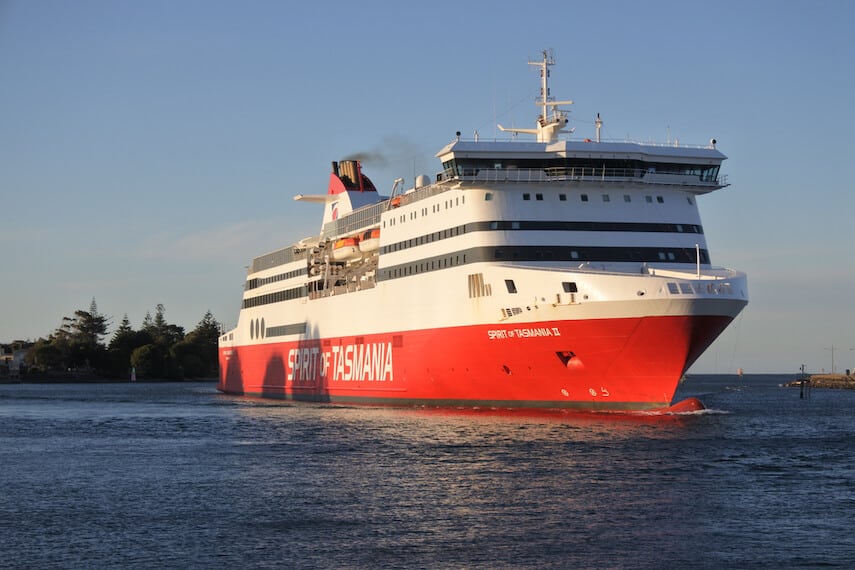 Just announced, the Federal Government has pledged a hefty sum of money to subsidise journeys on the Spirit of Tasmania in 2021.
How it Works: Free crossings are available for Standard Vehicles (cars, motorbike, bicycles) on bookings made from 14 January 2021 for travel between 1 March and 30 June 2021 (unless sold out prior). Discounts equivalent to the cost of a standard fare are available for caravans.
Important Notes: Be sure to register your intention to travel to Tassie through the free Tas e-Travel portal. As part of the measures to stop the spread of Covid, this register helps with contact tracing.
Once you're there the apple isle is your oyster!
Take in the view of one of Australia's best beaches at Wineglass Bay, Freycinet National Park
Buy local at Salamanca Markets finished with fresh fish and chips at Consitution Dock
Head out into the wilderness at Cradle Mountain-Lake St Clair National Park
Cruise the Gordon River with stops on Sarah Island
Eat your way around Bruny Island with locally produced wine, cheese and chocolate!
#HolidayHereThisYear: Tourism Incentives in Victoria
Victoria suffered through the longest lockdown of any of the states, and as such, there are a couple of incentives and encouragements on offer, including a regional travel voucher scheme and the 'Click for Vic' campaign:
Regional Travel Voucher Scheme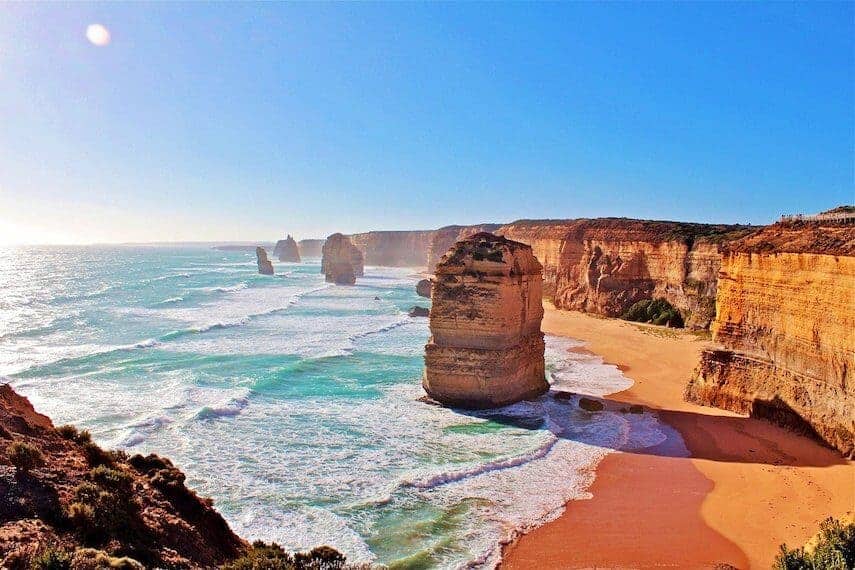 This program was set up just after the ring of steel came down around Melbourne and Victorians were allowed to move around the State more freely. The first raft of vouchers went out like hot-cakes (and even crashed the website!), but if you missed out the first time, don't worry – there are two more releases still to come.
How it Works: Register for a $200 voucher to spend on accommodation, attractions or tours in regional Victoria.
There are 30,000 vouchers available per release and are allocated on a first-come first-served basis.
REGISTER HERE (includes full terms and conditions)
Important Dates:
Round 2: Registrations open on 20 January 2021 (at 10am) for travel between 27 January 2021 and 1 April 2021
Round 3: Registrations open on 30 March 2021 (at 10am) for travel between 6 April 2021 to 31 May 2021
Who Can Apply: Open to Victorian's, each voucher gives the recipient the right to claim a reimbursement of $200 if they have spent at least $400 on accommodation, experiences, tours or attractions for a minimum 2 nights in paid accommodation in regional Victoria, the Yarra and Dandenong Ranges or the Mornington Peninsula. The is a restriction on one voucher per household.
What Can Vouchers Be Used For? Accommodation, Tours or Attractions
Plan a weekend away wine tasting with the girls;
Spend some quality time in an off the grid cabin with your family;
Have a romantic escape with your lockdown beau (if you're not sick of the sight of one another!);
Take that tour you've always wanted todo:

See the penguin parade at Phillip Island,
Soak in the Hot Springs on the Mornington Peninsula or out in Daylesford,
Go hiking in the Grampians,
Road Trip along the Great Ocean Road or the Silo Art Trail.
Drive the Processco Road in King Valley
the possibilities are endless!! If you're short on ideas, get inspired with our guide to The Best Weekend Getaways in Victoria
What Vouchers Can NOT be used for: gaming, alcohol, food and drink (except where packaged as part of a tour – eg. a winery tour). See the website for a full list of exclusions.
Click for Vic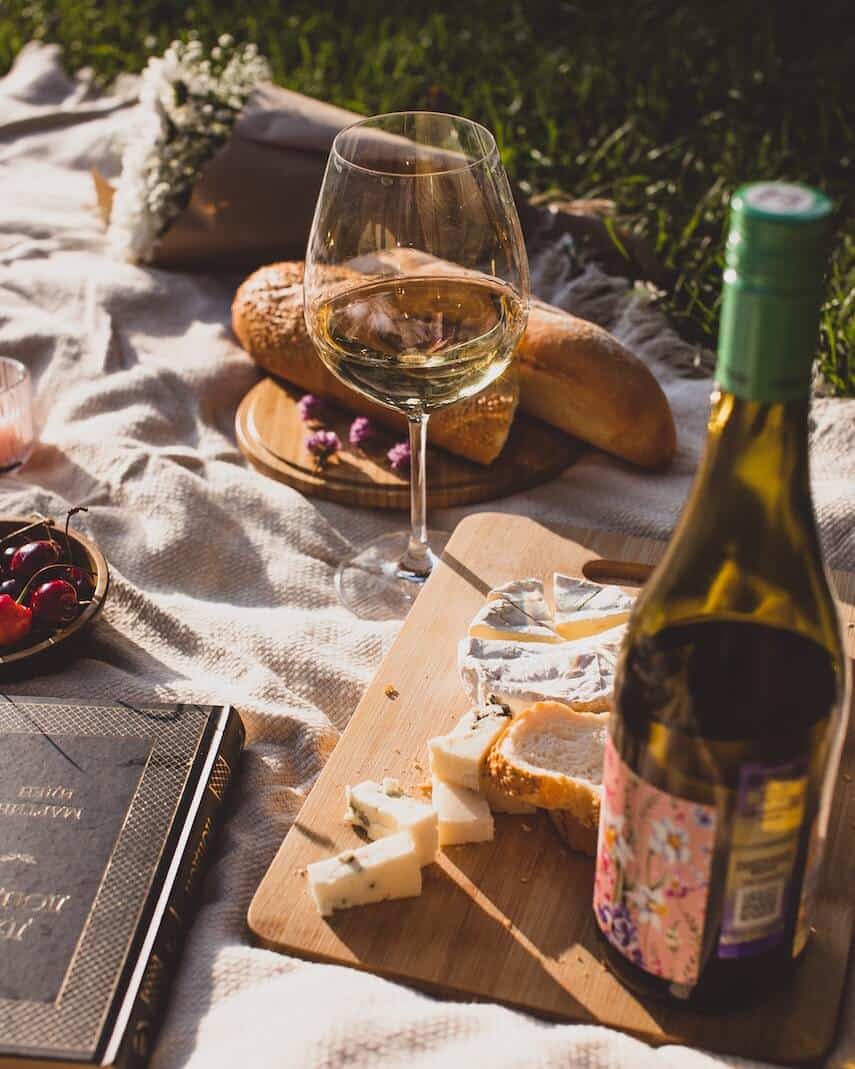 This one isn't so much of a money-back scheme – but definitely, part of the 'Stay Close, Go Further' campaign to funnel money to producers and industries that need it the most. As we mentioned above, Melbourne's extended lockdown period meant that producers and creatives across a range of industries were negatively impacted.
Click for Vic was set up to help you get these products delivered to your home when we were unable and unwilling to leave our homes, and remains in operation to keep supporting our creative community across Melbourne and Victoria.
Step aside UberEats and JimmyBrings and order that special meal from a top-rated chef, and paired wines from local vineyards
Missing your morning cafe coffee? Order your beans to recreate the perfect cup of joe at home.
Looking for an unusual gift or a little self-care – there's a range handmade jewellery, candles and skincare.
Catch up with the crew? The State's wineries, breweries and distilleries have loads on offer to satisfy every tipple tastebud.
So while we're all in the swing of ordering everything online – get the best of Victoria delivered to your door and order something from a local creator in Victoria. It's like having an artisan market at your fingertips!
#HolidayHereThisYear: Tourism Incentives in Western Australia
There are no tourism incentives available in Western Australia – although we are not surprised about this at all. The state maintained a very harsh border policy throughout the pandemic, only really relaxing it in the last month or so and remained practically COVID free.
Life carried on pretty much as normal, and while the tourism industry was definitely hit from the lack of interstate and international travel, the programs and grants announced to support the industry are from a business assistance perspective rather than to encourage or support consumer spending in the state.
As WA maintains strict border policies we hope they will continue to avoid lockdowns and further border restrictions – but think the biggest challenge to WAs tourism economy will be getting visitors from the rest of Australia back to the state – especially with risks of quarantine and getting stuck!
RELATED:
If you're looking for a unique escape in WA, look no further than the remote territory of
Christmas Island
– it's absolutely one of our favourite hidden gems in the whole of Australia!
And that's a wrap folks. Be sure to bookmark this page to keep up to date any new tourism incentives as and when they are released, and let us help you not only to #HolidayHereThisYear – but also maybe get a little money from the Government to help keep costs down too!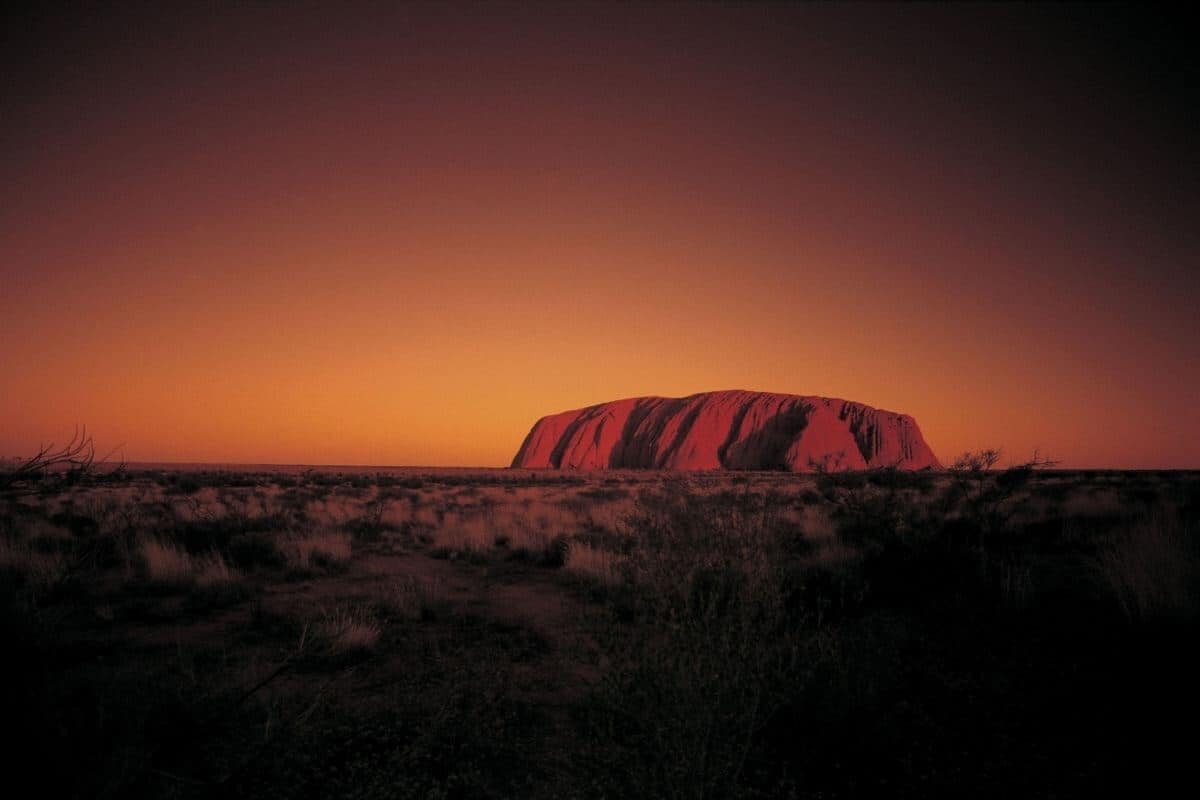 READY MORE TRAVEL INSPIRATION? YOU MIGHT BE INTERESTED IN THESE RECENT POSTS, TRAVEL ARTICLES, TRAVEL TIPS, DESTINATION GUIDES, TRAVELER RESOURCES, TRAVEL GEAR GUIDES AND RELATED POSTS ABOUT OTHER AMAZING PLACES AROUND AUSTRALIA:
Test Your Aussie Knowledge: The Big Australia Quiz + 80 Facts About Australia everyone should know
South Australia: Adelaide Travel Guide (Perfect for First Time Visitors)
Australian Capital Territory: Top Things to do in the ACT
Queensland: QLD Bucket List (inc. the some of the best spots on the East Coast Australia – think Gold Coast, Sunshine Coast, Airlie Beach, and the Great Barrier Reef)
New South Wales: Top Things to do in Sydney, Best Places to visit in NSW (including the Opera House, Blue Mountains National Park)
Victoria: The Ultimate Victoria Bucketlist, Melbourne Travel Guide (Perfect for First Timers) + Free Things to do in Melbourne
General Australia Inspiration: 25 Best Places to Visit in Australia (inc. Alice Springs in the NT!)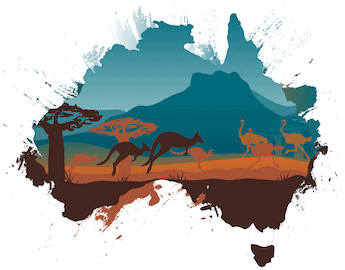 Hi There! Thanks for reading our guide to How to Holiday Here This Year (#HolidayHereThisYear) Current Tourism Incentives By State. I just wanted to let you know that this post contains affiliate links, which means if you purchase something after clicking a link, I may get a small commission – which is at absolutely no cost to you. If you enjoyed this article and are going to be searching for some of the things I mention anyway, I would love it if you could click through from the links above & thank you in advance! Read my full Disclosure here.